Best Indian fashion blogs list has now released and if you are planning to start your own fashion blogs or searching a good list for the commenting purpose to get niche related backlinks from authority blogs of the industry then you can use below shared useful list.
These are running by best bloggers of the industry and guiding peoples about the right trend of styles and look and you can adopt top status symbol of your designing of wear. You can get free samples in India of beauty products and fashion related products from known companies.
Best Indian Fashion Blogs List with Bloggers name
1 – Head2Heels by ROXANNE
It has good readership and well known by visitors of India. We can see the photos also to understand the look and feel of designs.
2 – Akanksharedhu.com by Akansha Redhu
You can find the guide on fashionable dressed and trends also and based on the real experiences of dressing sense and look.
3 – Tanvii.Com by Tanvi Rastogi 
It has good guide on how to dressing up with good styling and about food, fitness and travel blogging also.
4 – Bohemian Like You by Arushi Khosla 
Realy photography of the blogger with different styles and dresses and for every kind of purpose either for going to market or for going to traveling also.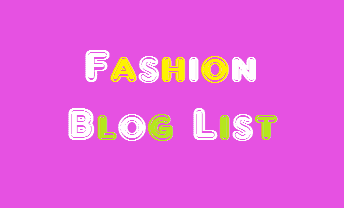 5 – Looking Good Feeling Fab by Abhilasha
We can see the typical dresses of India photos just like lehengaa, some navratri special sarees also and see the dhoti designs and wedding collection also in this guide.
 6 – Styledrv by Ayushi Bangur
It has collection of some videos on fashion with beautiful model.
7 – The Shopaholic diaries by Nikita Bhatia
It is very nice guide on personal styling and beauty tips.
8 – The creative bent by Swati Ailawadi
More Indian fashion blogs list are here
9 – Cosmo Chics by Garma and shivi
10 – The fashion flite by surbhi gambhir
11 – Style Fashion etc by srish and aman
12 – Fashion oomphy by Tanya Mahendra
13 – Stylish by Nature by Shalini Chopra
14 – Vanity No Apologies by Anshita Juneja
15 – Fashion Divas Online by Savita Singh
I hope the above shared information will be useful for the readers of this post and don't forget to share this on social bookmarking sites list also. Thanks.