The blogging business has emerged as the best money-making machine for bloggers and therefore we can see every day hundreds of blogs are being created. If you are also planning to the starting of blogging business then here read the right step-by-step guide on how to start a blog for free for a killer startup.
How to Start a Blog using WordPress ? – Free Guide
1 – Choose the topic –
Selection of the right topic is the first and major point which can be a key for the success or failure of your blogging so I would like to advise you to do it brilliantly. Follow my recommendations –
A – Choose only 1 topic for blogging to avoid multi topics.
B – Select the topic on which at least you can write a minimum of 1 post per week.
C – Do not focus on the topic with the highest competition because ROI is very important.
D – Your chosen niche must have good affiliate market selling status also I mean to say in which niche peoples prefer to buy products online.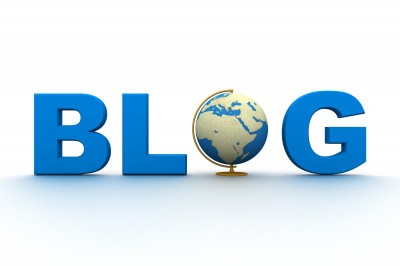 Image courtesy of renjith krishnan at FreeDigitalPhotos.net
2 – Select the Domain Name –
After choosing the niche selection the, your next step is to choose the perfect domain name, at it's also a very important task for the bloggers. Follow my few recommendations –
A – Prefer top level domain names like .com, .org and .net for getting traffic globally or if you want to get traffic from one specific country only then country wise extensions like .in or .us will be good idea.
B – Your domain name must show that which niche it belongs because in this way you get good traffic from search engines and this helps in good branding also but remember 1 thing just avoid exact keywords match domain names because Google hates this.
3 – Buy Best Hosting –
You should again be selective for the choosing web hosting and personally i always like to prefer Arvixe web Hosting because it gives free domain name also and the costing is very reasonable and i can say their uptime and services status also good and i have seen loading time of the websites of some clients is very nice and they are hosted on Arvixe.
How to start a blog for Free guide continue steps

–

4 – Choose the Platform WordPress or Blogger –

Lot of bloggers are using blogger but WordPress is the first choice of my kind of bloggers because there are so many useful plugins, themes, widgets are available for WordPress based blogs which helps in improving over all performance of the websites easily and if you have your own domain + hosting then creating a blog using WordPress is absolutely free and easy.

5 – Follow the WordPress Installation guide –

It is the task of only few 4 – 5 minutes just follow the instruction for WordPress install on capnel here.

Now read final step on how to start a blog for free guide below here.

6 – Search for the Best WordPress Theme –

Your theme must be user friendly because when a visitor come to your site design of your website is so much responsible for the conversion rate so always prefers to use customer oriented design and mobile friendly responsive structure also.

Theme Junkie offers quality premium WordPress themes collection which are perfect for any kind of blog design and available at very reasonable prices and can run on any platforms like mobile phone, tablets etc.

Just upload the theme from the DashBoard – Appearance – Themes – Upload theme – Activate

And your WordPress blog is ready and start writing your posts in it.

I hope this post on how to start a blog for free guide using WordPress platform will be helpful for you.