We came to a point where Search Engine Optimization (SEO) doesn't need any special introduction. It seems like it just appeared out of nowhere, and everyone suddenly knows and talks about it. And that is for a good reason, as it is an approach that, if done strategically, always delivers.
It helps you reach your audience more effectively and the exact users who want to see your content (which beats ads), it allows you to rank better on Google, therefore boosting your traffic, gives out a better reading experience and many more perks which is why it is an essential part of every blogger's routine.
There are a few different methods of performing the optimization, but the blogger way stands out by one method that we implement on most of our tasks – via the plugin.
One of the most popular ones is, of course, Yoast SEO. Over 5 million downloads, excellent ratings, satisfied users, this plugin is truly top-notch, but not necessarily everyone's cup of tea. Depending on your SEO appetites and demands, Yoast maybe doesn't deliver exactly what you wanted. You aren't able to define canonical URLs, for example, or regulate the structure of your website. It will definitely affect the speed of your website (slow it down), and it doesn't do a favor to your security status either. In addition, although the free version offers a lot of features, all of the real goodies are hidden under the premium version, which you maybe can't afford. Some or all of the mentioned reasons may be the deal-breaker that got you hunting for a suitable alternative that will fulfill your needs and give you the power juice your blog deserves.
Some sources swear in Yoast as the best of the best, but that isn't fundamentally true because there are quite a few alternatives that will bring you even more features, manipulation space, and ultimately better results. I've picked the three best alternatives that will surely hit the bullseye for your ultimate SEO plugin.
RankMath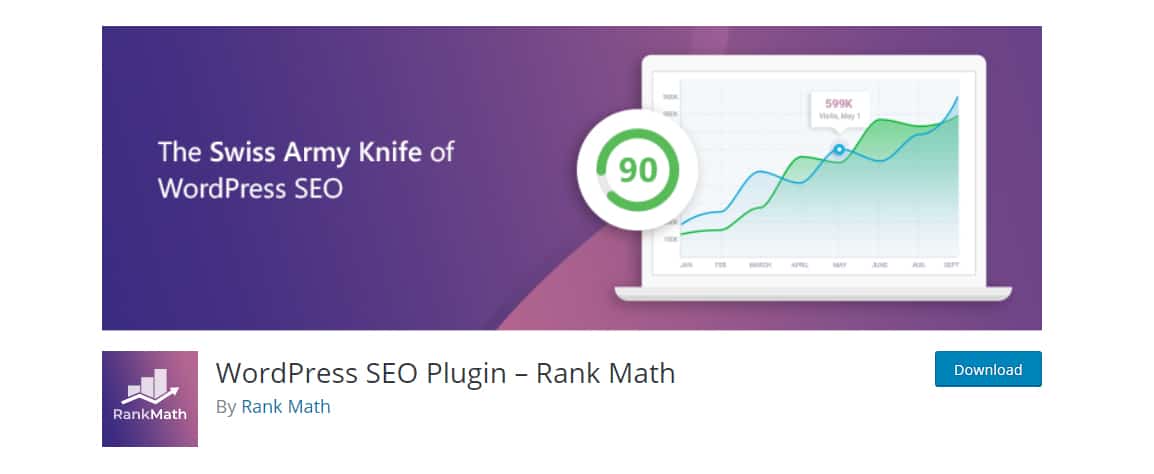 One of the plugins that puts others to shame and always forces them to get to the drawing board is undoubtedly RankMath. When you give it your first click, it verifies your site's settings and determines which setup will allow you to get the best performance, so you know you're in for a treat.
It has a clean and straightforward interface to guarantee that it won't take hours to master the usage of this plugin. You will be able to spot all meaningful information about your posts that will be presented to you at the right time. With its careful coding, it is optimized for speed, and it will run as fast as possible.
They call themselves "the swiss army knife of SEO tools for WordPress. " Wanna know why? This bad boy packs over 65 features, including keyword tips, rich snippets, XML Sitemaps, five keyword optimization, 404 monitor, SEO analysis, Google Search Console Integration, and so many more it's exhausting to list them all. With these powerful tools, you can track stats and performance from the comfort of your dashboard, and with over 70 detailed SEO tests, you can expect marvelous suggestions every single time.
You've been using Yoast and now want to switch to RankMath, but you don't want to lose all of your SEO data? They've got you covered amigo because all of the data can be imported with one single click. Amazing plugin or what?!
All in One SEO Pack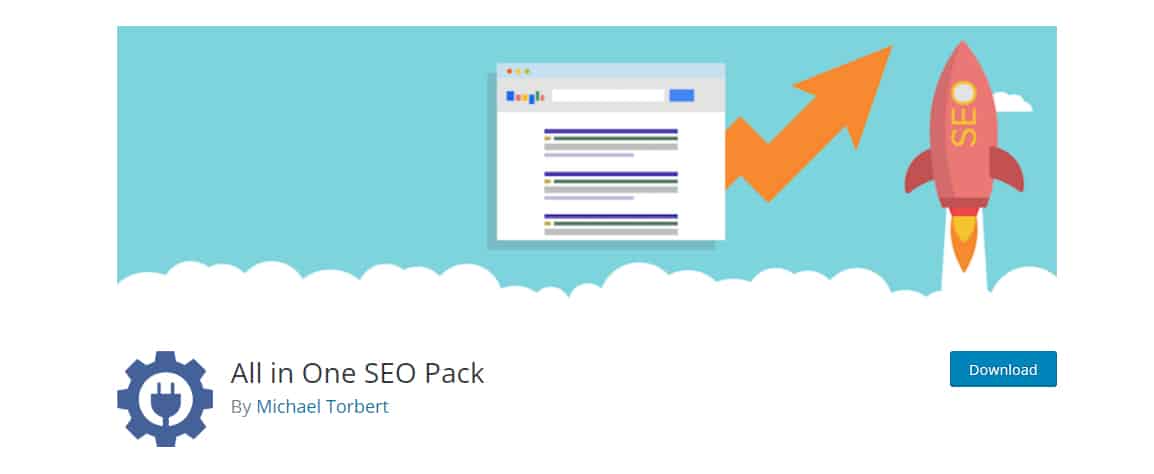 When you've got "all in one" in your name, you must be pretty confident you truly have what it takes. But does this plugin have it? Absolutely yes! All in One SEO dates back from 2007, and they went through an impressive journey to become one of the best SEO tools available. What makes this plugin stand out is its simplicity, mainly because of the single page setting, unlike Yoast's multiple page setting. It gives you a controlled environment with an option to turn off any feature you don't need, so you surely won't lack speed on your website.
The area where this plugin shines the most is its support for SEO integration and Google Analytics. Features of this plugin include XML Sitemap support, RSS Sitemap, Advanced Canonical URLs, SEO integration for e-Commerce sites, support for custom post types, and many, many more. Uses in multiple fields, fast, reliable, simple…pfft Yoast who?
The SEO Framework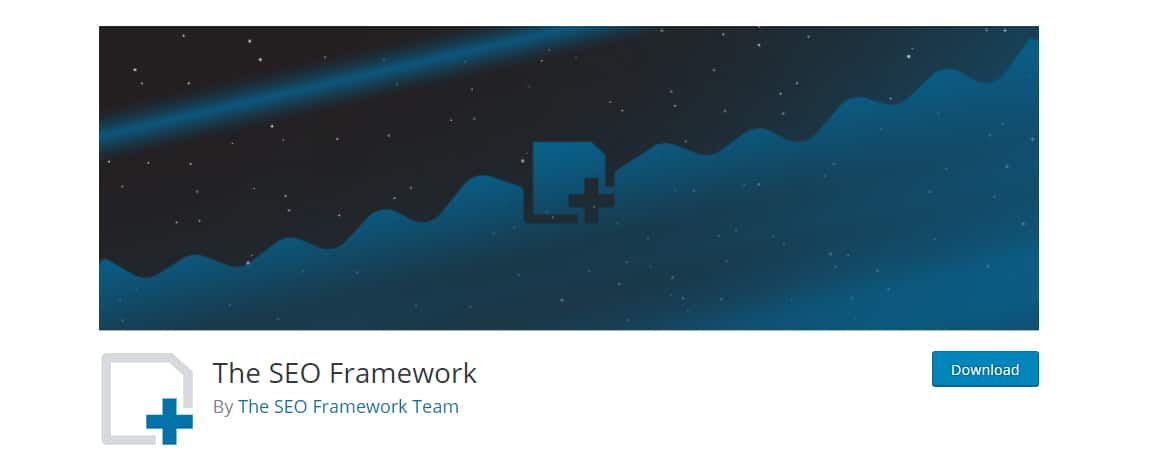 The SEO Framework is a complete Search Engine Optimization plugin that gives you white-hat guidance and principles for exceptional results. It generates critical SEO meta tags by analyzing your environment, so you don't have to do it manually. It is preconfigured to fit a standard user, and of course, you can customize it to your own preferences.
With a friendly interface and direct guidelines, you'll always locate what you seek in a matter of seconds. Page titles and description also get automatically generated to ensure they are recognized by Google. Basically, this plugin does all of the job for you, so you have very little work remaining, and you don't have to sweat about making critical mistakes since this plugin will always point them out.
If you want to include even more features, you can install the Extension Manager plugin, with whom you will gain access to setting up important local business information, focused keywords, catch comment spammers, keep track of SEO's optimizations and statistics, redirect attachment page visitors and many more (bear in mind that some of this are premium options that need to be purchased). In addition, a touch of finesse is added by making the label white so it will blend into your dashboard, there are no ads, and there are no tags. The true gentlemen among the plugin crew!
Conclusion
SEO is a vital part of blogging, and you just can't survive without it. If you want to do it manually, I get it, it's your own method, and you should always do whatever floats your boat. But when there are so many plugins ready to be installed and to become the loyal tools that do the job for us…well, I know which pill I'm going to take. Yoast is an amazing plugin that offers many features and options, but it does pass as weak in some particular regions that might be decisive for you. Check out these amazing plugins, discover the one that suits you best, and enjoy your SEO experience like never before.