There is no denying that the global market has transformed into a massive digital store. Online buying is highly diverse, especially in recent years. Whether via e-commerce or direct purchase via Facebook and Instagram, people have become more thoughtful in the face of limitless choices. Buyers primarily rely on others' experiences with that particular platform or seller.
The importance of other users' good and positive experiences is huge. Positive feedback, however, will not come easily. They are and will be entirely due to your professionalism, integrity, and honesty.
If you are looking for a tool to help you find and let your customers write reviews and showcase them, you need to use Grab Your Reviews.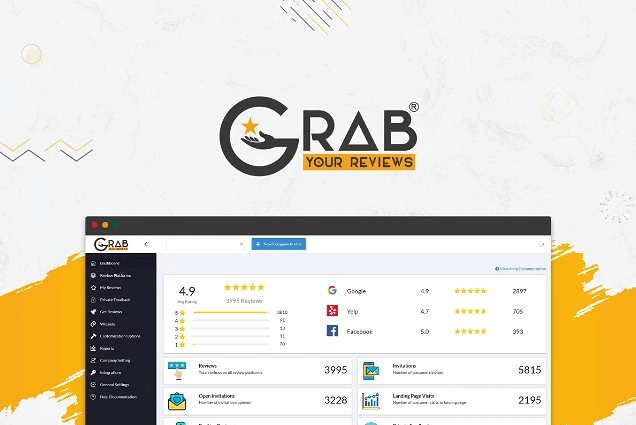 Grab Your Reviews is the best platform to use if you want to showcase what your customers have to say about your business. With the help of online reviews, you may get a lot of trust from your audience. Allow your customers' feedback to be heard loud and clear. This allows you to appear ahead of your competitors. It's time to boost your internet reputation with "Grab Your Reviews," the most user-friendly and effective platform.
You can attract more customers by using this tool. You can simply accomplish this by soliciting additional reviews. This application will assist you in generating reviews from Google, Yelp, Facebook, and over 50 other review platforms. Grab Your Reviews makes it simple for your consumers to submit reviews about your company, product, or service.
You may boost your chances of receiving more Internet reviews by using this software. You will be able to accomplish this by making the process of sharing online reviews as simple as possible for your potential customers. It is the ideal time for your company to begin collecting, monitoring, displaying, and analyzing Internet reviews to build trust with current and prospective customers.
The amazing thing about Gain Your Reviews is that you may receive reviews via a method known as "text message." You can quickly walk your customers through the process of leaving a review using their smartphone. You will be able to improve marketing efficacy by using local phone numbers in this manner.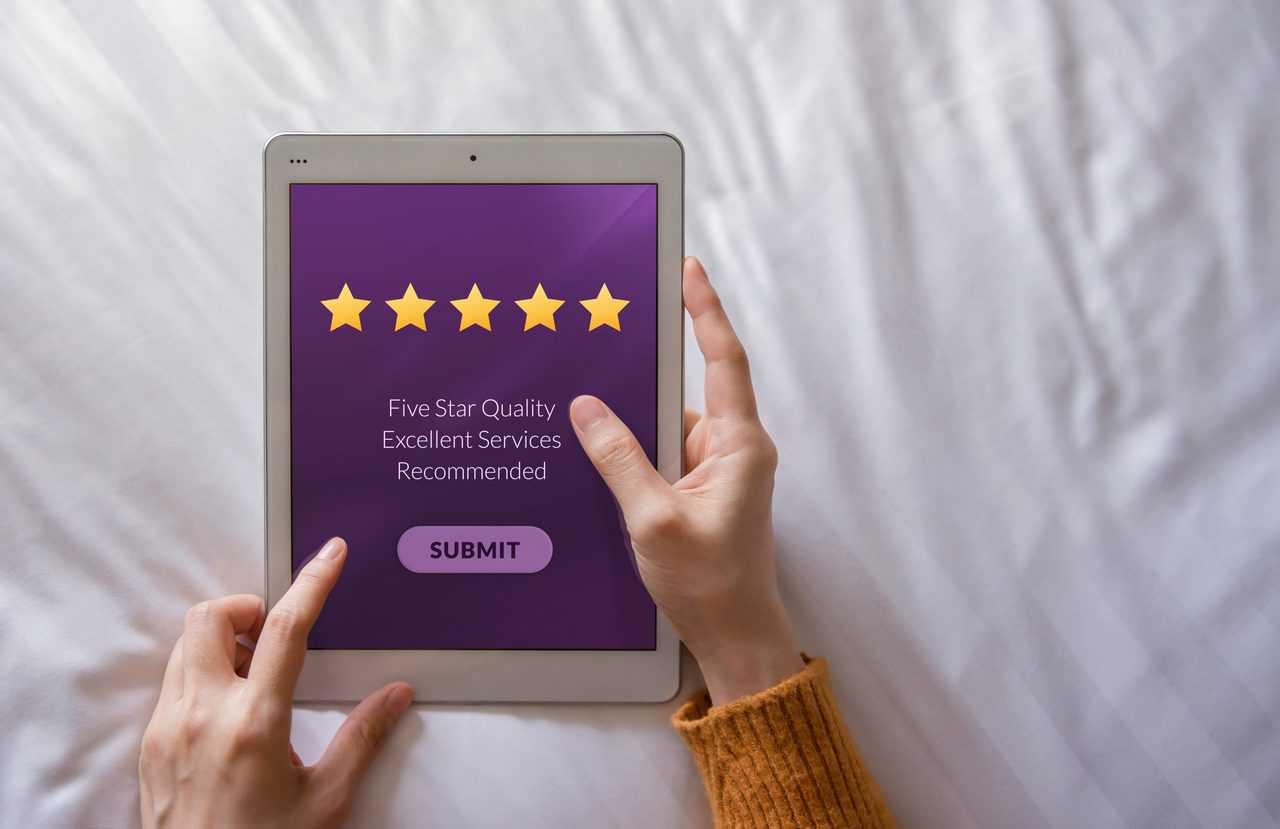 You can use this tool to automate the process of finding reviews about your business. It accomplishes this through the use of a configurable email review request. This is yet another excellent method for gathering client feedback. You can simply exchange emails until the review is received. You won't be bombarding your clients because the system stops sharing the email as soon as you receive the review.
Grab Your Reviews considered everything. On your website, you can use various widget layouts. This will allow your consumers to provide feedback. You can be certain that your company will create more product or service reviews. The finest part is that you can monitor your consumers' feedback. This allows you to interact with them in reaction to their response.
Grab Your Reviews will assist you in appreciating positive feedback and motivating you to work harder on your business. You can use this tool to improve your customer service and reply quickly to disgruntled customers.
The fact that you can integrate it with other tools distinguishes this tool from all others. It lets you manage reviews using process automation. All you have to do is connect Grab Your Reviews to your favorite apps. This allows you to send automated review requests to your consumers. This is one of the best techniques to improve your brand's reputation and attract new customers.
Conclusion
User reviews of services and products have evolved into not just a reflection of every business but also a vital marketing tool. Keep in mind, though, that this is a two-edged sword. Positive feedback is always preferable, but bad feedback can be disastrous. Use Grab Your Reviews and allow your customers to write about your business with ease.