It may be early in the day to think about Cyber Monday, but it's never too early to start planning.
Cyber Monday has grown substantially. It's highly estimated that Cyber Monday sales will top $3 billion this year! While that is a large number, retailers face enormous challenges, with more third-party companies offering "deals."
So let's talk about seven email tips to help your company succeed with this mega event.
Why Is Cyber Monday Important?
Cyber Monday is a day of deals, sales, and savings. According to a recent survey by the National Retail Federation, Cyber Monday is expected to increase again this year with $6.6 billion in online sales. That's up from $3.45 billion last year!
But why is Cyber Monday so important? Well, I'll tell you!
First, it helps give back to our economy. When you buy something online, the seller doesn't have to pay for shipping or rent as much space for their store—which means they can pass those savings on to you. That means more money goes into circulation in our economy, which helps everyone out financially!
Second, it helps support small businesses. Big chains are great, but they don't always offer the same personalization as smaller shops—and that's exactly what makes them so special! Small businesses often have incredible stories behind them and know how to make each product special by hand—so when you buy from them instead of a big company, you're helping keep them afloat!
7 Email Tips To Nail Cyber Monday Sales
The holiday shopping season is upon us, and if you're a small business owner, it's time to get serious about sales. But don't worry—I've got your back! I've put together this list of 7 email tips to help you nail cyber Monday sales.
1. Personalize subject lines and email content.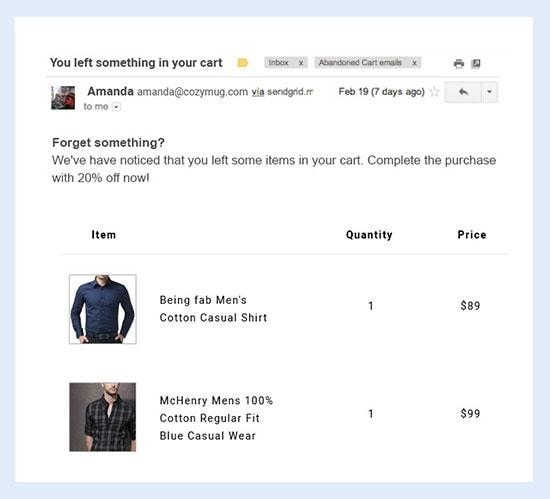 It's no secret: personalization is king when it comes to engaging your customers. So if you're sending out a Cyber Monday email, make sure you're using the customer's name or something specific to their order in the subject line. This will help ensure that they actually open it!
Also, consider changing your email content based on whether or not you have a relationship with the customer—and, if so, how long the relationship has been.
If you've just started selling products online, discussing how this sale might help get people interested in your brand and products might be more effective. If you've been around for ages and have built up trust with your customers, maybe go for something more intense—like mentioning that this sale is only available for a limited time!
2. Send timely, relevant, and valuable emails to your customers.
If you sell to other businesses, you might have a lot of fun trying to get your emails into the inboxes of the decision-makers at other companies. You can't just send emails you've been sending all year and expect them to be seen. You need to make sure they are timely, relevant, and valuable.
Timeliness means that your emails should arrive in your customers' inboxes right before Cyber Monday—or, ideally, on Cyber Monday itself.
Relevance means that you should only be messaging people about things that are relevant to them at this time of year (like if they're looking for a specific kind of gadget or if they're shopping for gifts). And finally, value means that you should offer something of value in every email that goes out—not just coupons but also information about what's new or exciting in your store or business.
3. Ensure you have an easy-to-navigate website so customers can easily find the products they want!
The holiday season is a busy time for everyone, but your customers will likely be even busier than usual. That means that if they can't find what they're looking for on your site, they'll move on to one that's easier to use!
A site that's too busy or cluttered can be a real turn-off for customers looking for an easy way to find what they're looking for. Ensure your site has intuitive navigation, and it's easy to tell where you are in the process if you're a customer.
If your site is difficult to navigate, and if you're having trouble with this, consider hiring an email marketing agency to help you with your website's layout and design.
4. Create a compelling call-to-action (CTA) in your email that includes a link to purchase.
A call-to-action button leads you to the next step in the process. It's a way to tell users what to do next and how to do it.
On Cyber Monday, your email should include a link that will take customers directly to the product they're interested in buying. This is one of the most critical parts of your campaign because it tells people exactly where they need to go, which helps them make an informed decision about what they want.
For example, if you're selling shoes and want people to order online, your CTA would read something like: "Click here to buy these shoes now."
Take a look at this example email: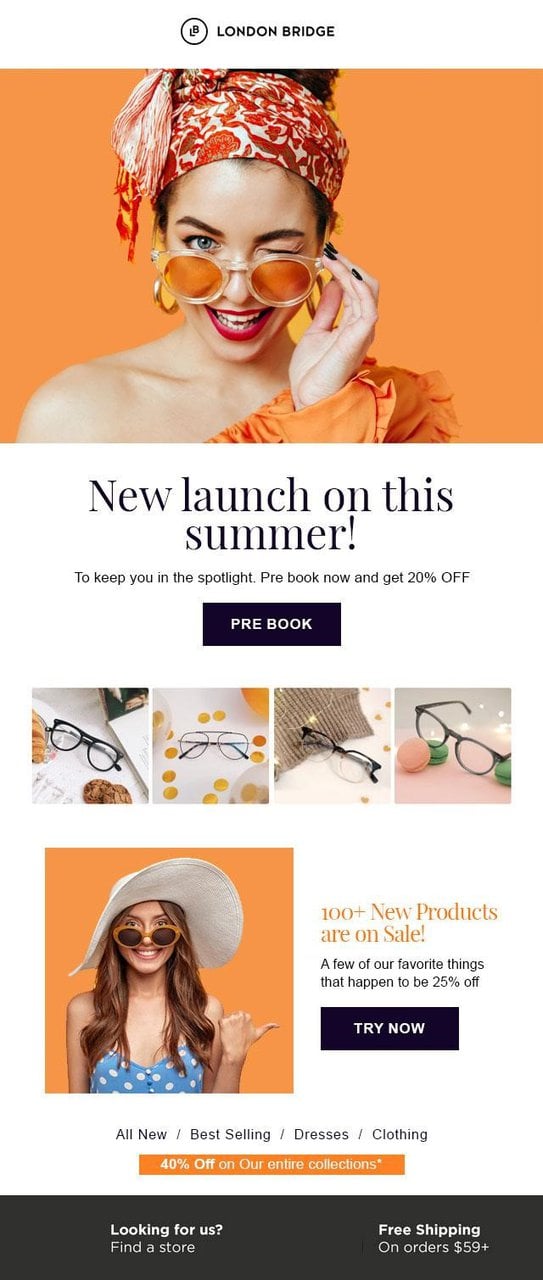 5. Use social media to drive traffic to your site or store during Cyber Monday sales events!
The first rule of thumb for success is knowing your audience. Social media is a great way to connect with customers and build relationships. You can use social media platforms like Facebook, Twitter, Instagram, LinkedIn, and Pinterest to get the word out about your Cyber Monday sale.
By posting about it on your brand's page and using hashtags related to the sale can improve your brand's visibility. But be sure to include links in your posts so people can click through to see what you're offering!
If you have a brick-and-mortar store, make sure you're also posting about flash sales or discounts in the area. Having a physical location helps remind people that they can shop in person if they prefer. By doing this you can increase social media engagement and drive traffic to your site.
6. Make sure your emails look good on mobile devices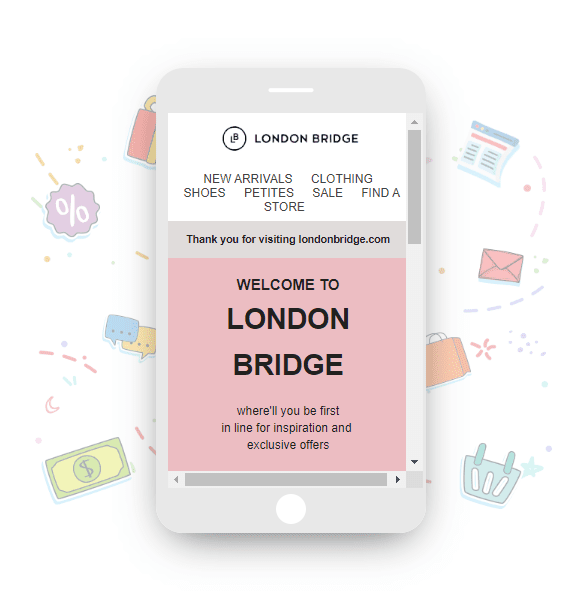 While mobile devices are becoming increasingly popular, many people still don't use them for browsing the web. This means that if your email looks great on a desktop but gets squished or chopped up when viewed on the phone, you could lose valuable business.
The best way to combat this issue is by creating responsive emails—that is, emails that look great no matter what device they're being viewed on.
If you don't know how to create a responsive email template, check out tools like Mailchimp. However, they offer only a limited template collection. For more design options, try these Mailchimp alternatives.
7. Don't overload your customers with too many emails
This is a common mistake that many companies make during the holiday season: They send too many emails, and they're not relevant to their customers.
If you have a lot of things going on—new products, sales, promotions—and want people to know about them all, the best way to do it is to segment your audience by interest level in the WooCommerce email plugin.
You might send an email to people who have purchased from you in the past but haven't recently or people who haven't purchased from you yet but seem like they're interested in what you do.
Wrapping Up!
Cyber Monday has evolved into a week full of great deals and discounts from what once was a day for cyber-shopping.
With so many companies participating in this huge eCommerce event, it's no wonder that Cyber Monday is the most popular shopping day of the year.
If you want to be part of this action in 2022, these seven Cyber Monday email tips will help you increase Black Friday and Cyber Monday sales.
Author Bio
Janani H is a Content Marketer at TargetBay, an Ecommerce Marketing Cloud used by thousands of online stores across the globe. She enjoys writing about the power of emails in marketing, and when she isn't writing, she can be found riding the Metro and trying out new local foods. You can connect with her on LinkedIn.