Whether you are about to launch your website, or you already have a successful one, you are probably well aware of the fact that one site serves different purposes. One of the primary aims is to inform visitors about the products or services you're offering.
One way to do this is to put all of your content out there for your visitors to read. Going through page after page of explanations and descriptions can be a bit (understatement) tedious. To avoid that, the best you can do is to add a live chat option. With it, your customers can get answers to specific questions, which will better the chances of conversion.
Even if that isn't the ultimate goal, and your website is pretty self-explanatory, a well-arranged live chat will find its purpose. It is an excellent way for you to start a conversation with your potential customers and get your visitors to spend more time on your website.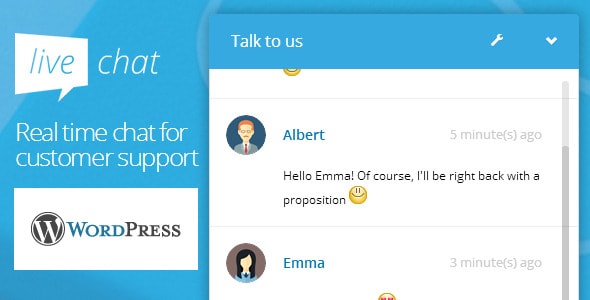 Why should you use live chat?
A well-built live chat will serve as a convenient way for your audience to clear any doubts and gather useful information about your services and products. It is a terrific tool that will help you form trustworthy relationships with your customers. Your customers will be more at ease, knowing that you are there as their back and call in case something goes wrong.
Furthermore, a live chat will help you to run your business more smoothly and without hiccups, by optimizing your services. You will also be able to save some money that you would otherwise use for the additional customer support staff members.
If you are still considering a phone or email support system, we should emphasize some of the advantages that live chat has over them as well. The most significant advantage is its diligence because visitors don't have to wait for a reply. They get valuable support in real-time and instantly.
You can also convert your live chat into an automated email system for when you are online, which will help you generate some precious leads. It will also improve your SEO visibility as it keeps the visitors on the website for longer periods. In this article, we will review three best of the best Live Chat plugins for WordPress. So if you are still debating on which chat plugin for WordPress to go for, you came to the right place.
LiveChat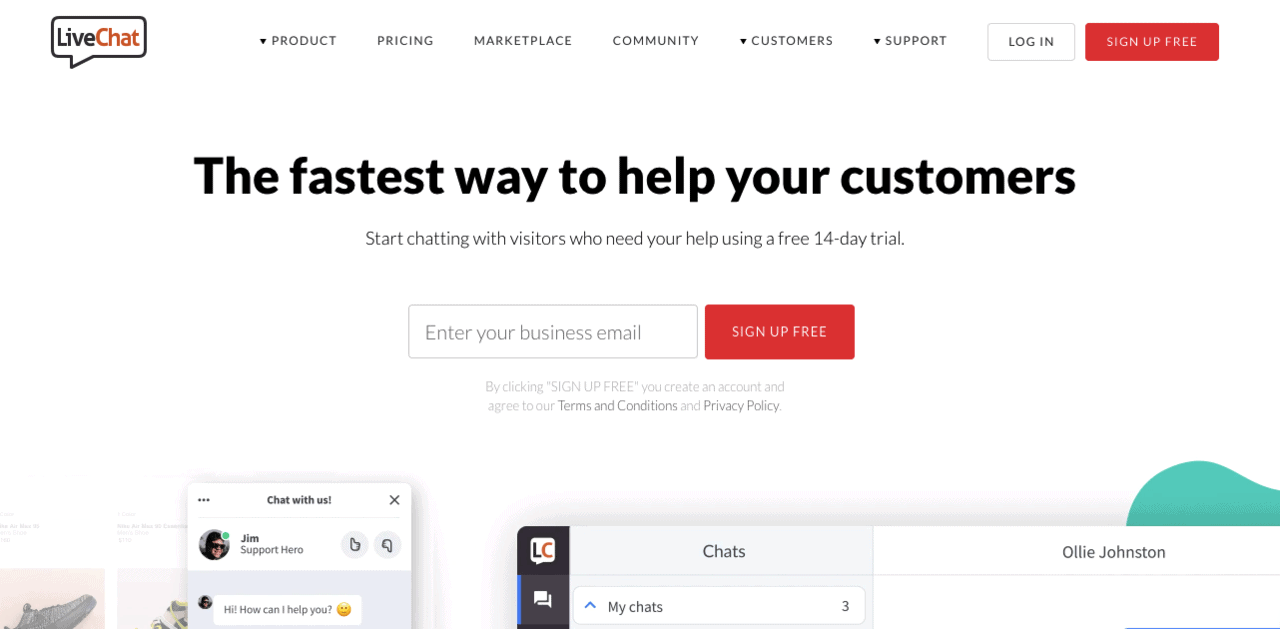 When it comes to functionality and interface of live chat services, LiveChat is considered to be the best, and for a good reason. This splendid plugin is rich with some marvelous features, and it has a 30-day free trial (without credit card required). This is an excellent thing because although this plugin is considered to be the best in general, it doesn't mean that it will fit your need perfectly. Thanks to the free trial period, you will have the chance to test the plugin and all of its features without spending any money. LiveChat most prominent features are:
Excellent interface design and chat widgets
You can customize the looks and colors of your chatbox
You can chat through the web app or both mobile and desktop apps on all famous platforms
The chat can be automated, including triggers and greetings
File sharing
Cane responses
Message sneak-peek, so you can see what the customer is typing before they send it
Visitor analytics and tracking
Showing a chat feedback survey
Built-in ticketing support
Personalization, like greeting your customers by name
eCommerce related features, such as a sales tracker
easy integration with over 130 tools
Once the 30-day trial is over, LiveChat's pricing starts at $16 per month (paid annually) or $19 per month (paid month-to-month).
Olark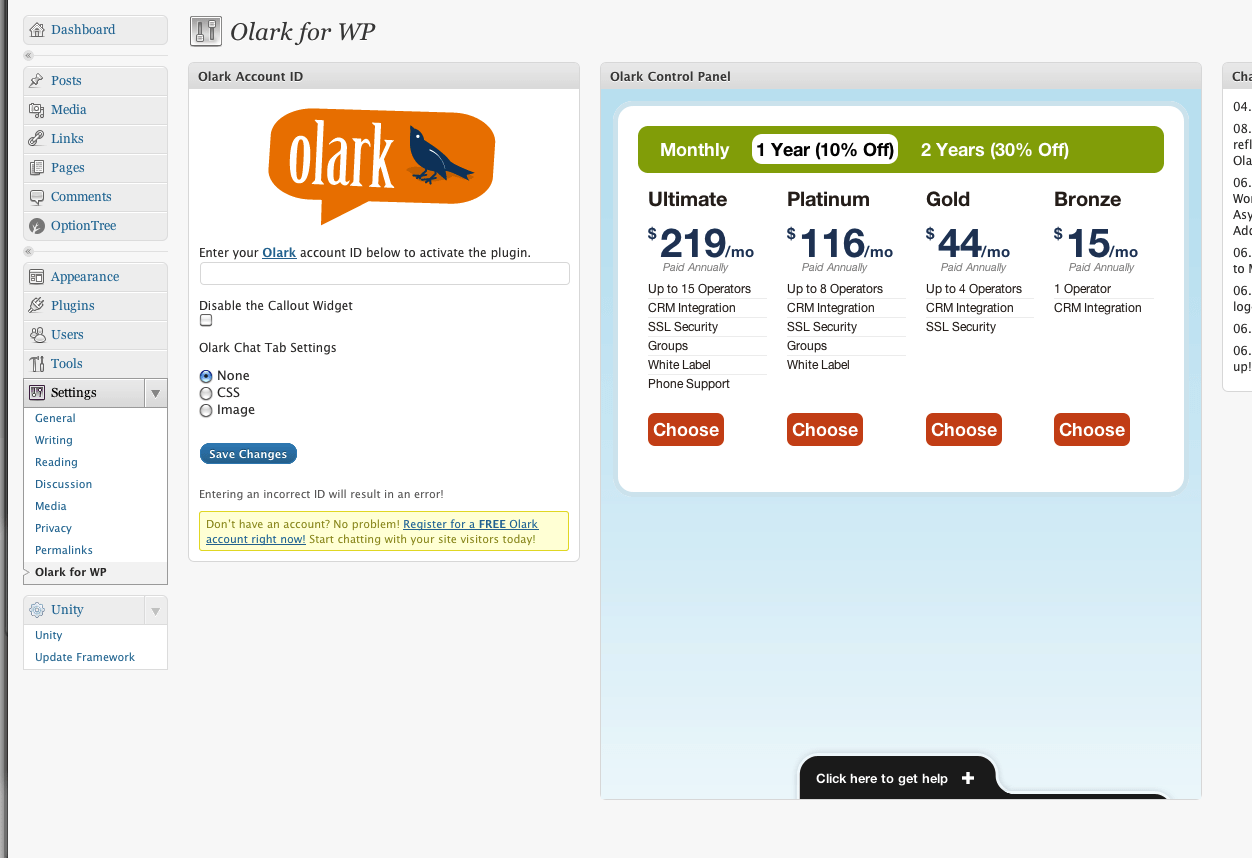 Olark is yet another premium quality live chat plugin that offers a vast set of genuinely advanced features. You can easily integrate it with your WP site. It features swift and easy localization and translation, so if you are in a hurry, it could e the perfect solution.
However, it is essential to mention right off the bat, that although versatile and easy to navigate, Olark has a minimal free plan. This means that it can get pricey quickly. Good news is that it also has a two-week-long free trial, so you will get a chance to see whether it works for you or not. These are some of Olark's Key features:
It allows you to chat via desktop, mobile apps, or cloud dashboard. These aren't official Olark apps, though (Olark gives you a set of easy instructions on how to connect your chat to third party apps)
It features automation rules that enable sending custom messages based on users' on-site behavior
Customization of the .chat box design
File uploads
After-chat transcripts
Visitors insight, such as lead scoring (costs an additional $99 per month)
Screen sharing (costs an additional $99 per month)
Automatic translation of the live chat costs an extra $28 per month)
As we've already mentioned, Olark has a limited free plan, which offers basic features and allows you to have up to 20 live chats per month. That will work only for tiny websites with little traffic. More prominent sites would have to upgrade to one of the premium plans, including: $17 paid month-to-month, $15 paid yearly and $12 paid every two years.
Tawk.to Live Chat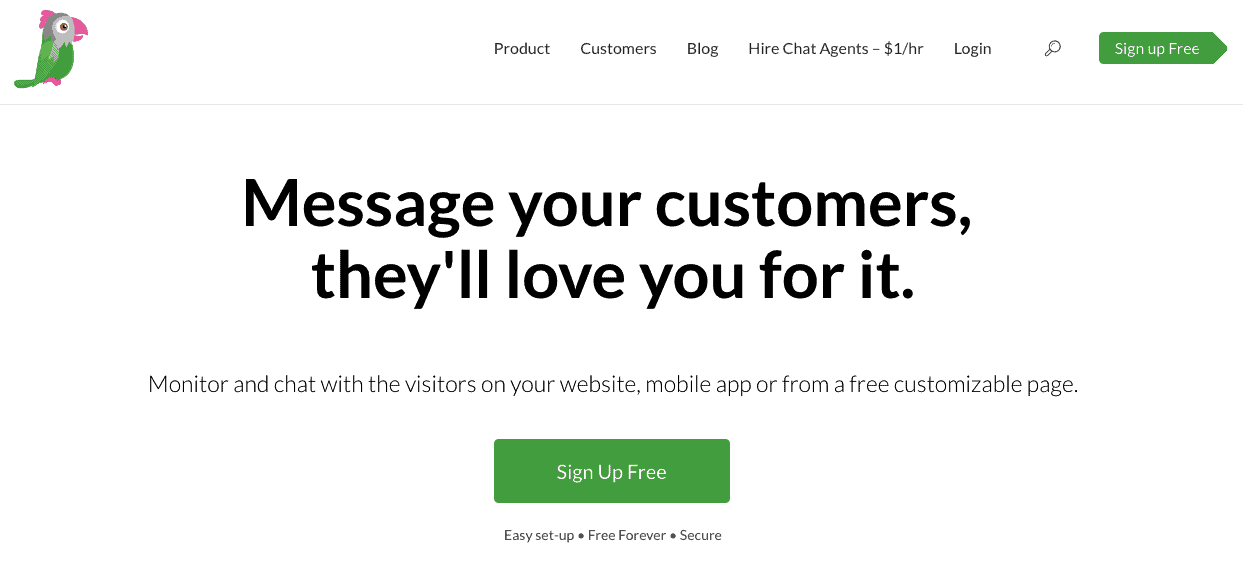 Tawk.to is a widely popular live chat service, mostly thanks to the fact that all of its impressive functionality comes for free. Needless to say, if you have a limited budget, Tawk.to is what you need as a live chat solution. Some of the significant features of this great plugin include:
Unlimited agents
Chatting through a web interface, both Windows and Mac apps, or any native mobile apps for both Android and iOS
Canned response
Built-in ticket support
Usage of automatic triggers that allow you to chat with customers and visitors proactively
Unlimited storage of the chat history
File uploads
The message "sneak peek" so you can see what the customers are typing before they send it
Supports 27 different languages
Detailed analytics.
All of the functionality, including the advanced features, is entirely free with Tawk.to. The plugin has a different business model than other similar tools, so it makes money in just two ways. If you want to remove "powered by tawk.to" text featured at the bottom of the widget, you will have to pay $12 per month. The other one concerns hiring people for answering your chats, which will cost you $1 per hour per one agent. These two options are optional.
Brosix Live Chat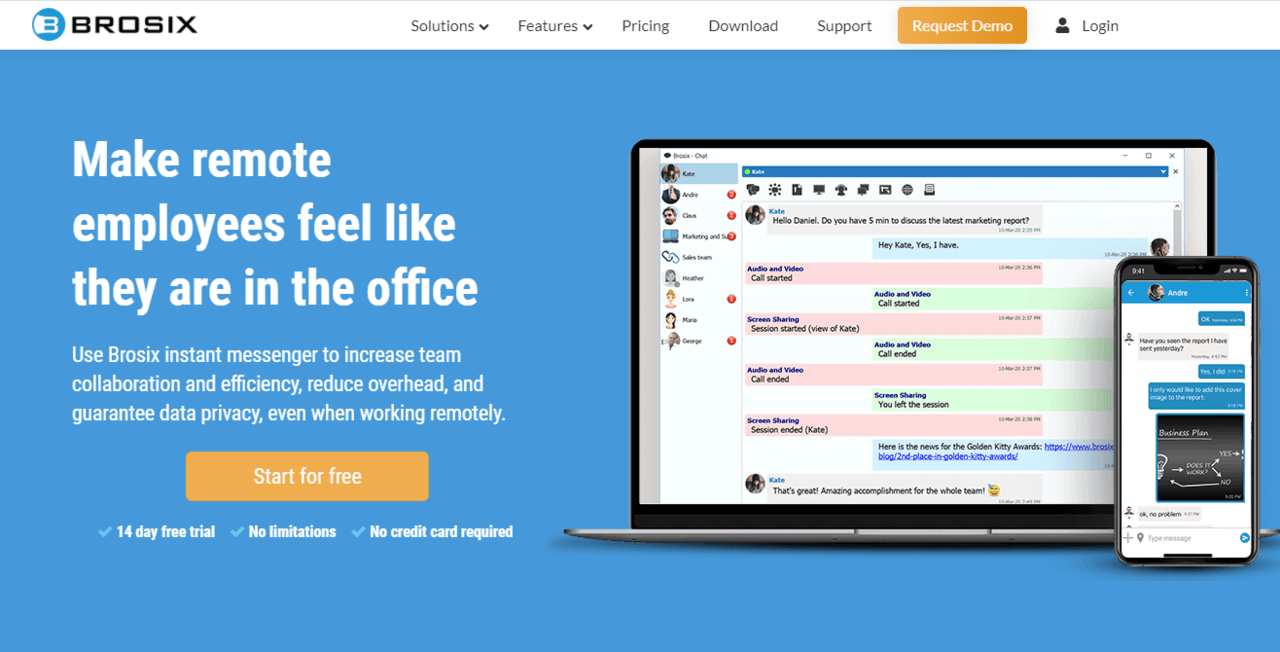 Brosix is yet another great plugin for setting up a live chat on your website, with its main strength being the simplicity of the entire process. You can access it through your desktop application (or a browser app), mobile app, as well as from tablets. Some of its most notable features are:
User activity log
Encrypted messaging
Design customizations
Custom placement on the site
Simple monitoring
Dedicated chat room
Support accessibility for customers
Different features are included in different plans. so you can opt for the free plan, which includes the basics to give you a taste of what this plugin is capable of. If you'd like to go for the premium plan of Brosix, you unlock a variety of other capabilities, such as audio or video calls, P2P file transfer, screen sharing, and many others.
Overall
Providing your visitors with an easy way to contact you is almost mandatory if you want to improve your sales. Use any of these to be there for them to answer any of their questions, and see your sales multiply!