Sometimes you need a way to promote an event, or you just want to start having regular events on your site. The default WordPress calendar might be a bit of an off-putting option for you, but there are alternatives to it. Quite a few WordPress event plugins can help you get exactly what you need and more. They are of great service if you want to start up a business relying on events or if you simply want to market your event better. However, since there are a lot of those plugins, you have to decide which one to pick from the many ones that exist.
This article will provide you with an overview of the top five WordPress event plugins currently available in 2022.
Amelia

Amelia takes the booking plugin game to the next level. Designed exclusively for WordPress, it simplifies appointment management. Clients can easily schedule appointments anytime, and features like appointment reminders and online payment processing elevate the booking experience. But it doesn't just benefit your clients. It also streamlines business operations for you, reducing the time you spend on manual work and it also cuts costs on administrative tasks.
What sets Amelia apart from other WordPress booking plugins?
Elegant solution for booking needs.
Comprehensive support for various booking types.
Versatile payment options for convenience.
Game-changing dashboard for business owners and managers.
Essential KPI tracking for informed decisions.
Holistic business optimization tool.
Eventin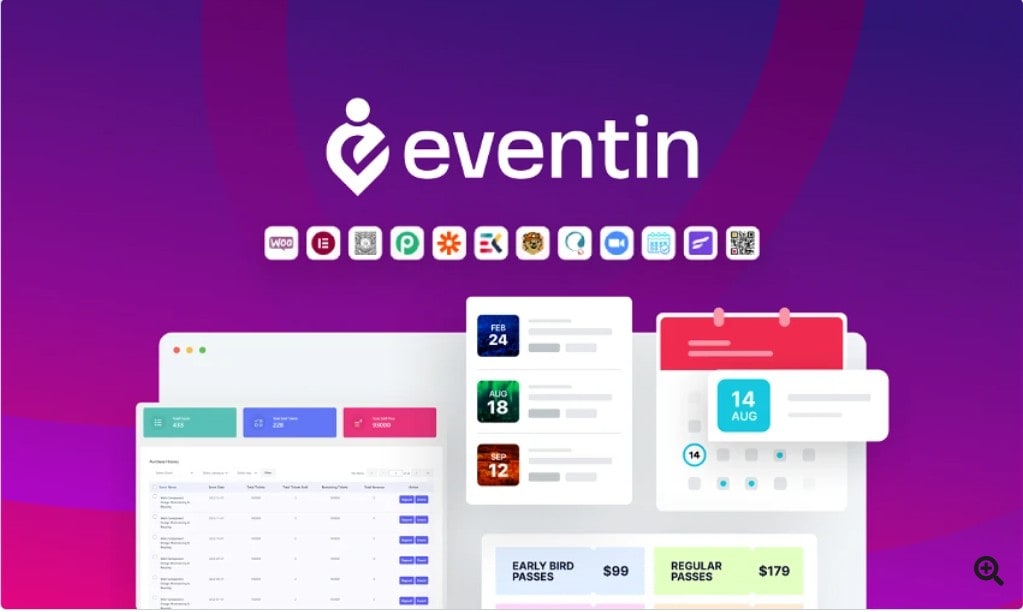 Eventin is a great plugin that can assist you with organizing and managing a limitless number of events. You can also sell tickets at no extra cost. Custom schedules, speakers, and event countdowns are all at your service. You can schedule both one-time or repeated events. There's no additional cost, either.
Starting your event website is as easy as it gets when you have the help of drag-and-drop builders, which Eventin can provide for you. You can hold virtual events and sync both Zoom meetings and webinars straight from your WordPress dashboard. Not to mention you can also integrate it with Google Calendar, Zapier, and WooCommerce, so tracking attendees and automating e-mail campaigns is effortless. Creating registration forms and scannable unique ticket IDs with QR codes are also possible with Eventin. These are just some of the features, and there are tons of others.
Events Manager
Events Manager can offer you attractive-looking calendars, lists, and booking forms to visually and otherwise improve your site events. The process of registering your events is quite easy. You can also do recurring or multi-day events. Manage your bookings right with options of approval, rejection, and exporting to CVS format for easier organization.
You can host online events through URLs. It also integrates with Zoom and has BuddyPress Support. You can add custom event attributes such as a dress code or something similar if you would like. It's compatible with SEO plugins, so you don't have to worry about that.
WP Event Manager

WP Event Manager is a user-friendly plugin that helps you create events as quickly as possible. You can create virtual, in-person meetings or something in between. It's compatible with all WordPress themes, so you don't have to worry about that front.
Customizing your events listings' looks is fairly intuitive, too. It has all the crucial features you would need to start your event and manage it. You can get live previews of events you create and display event listings by using shortcodes. The plugin also has quite a few ways of pointing users towards your events, so they surely won't miss them. WP Event Manager also has more than 40 inbuilt translations, so setting it up is a dream.
Timely All-in-One Events Calendar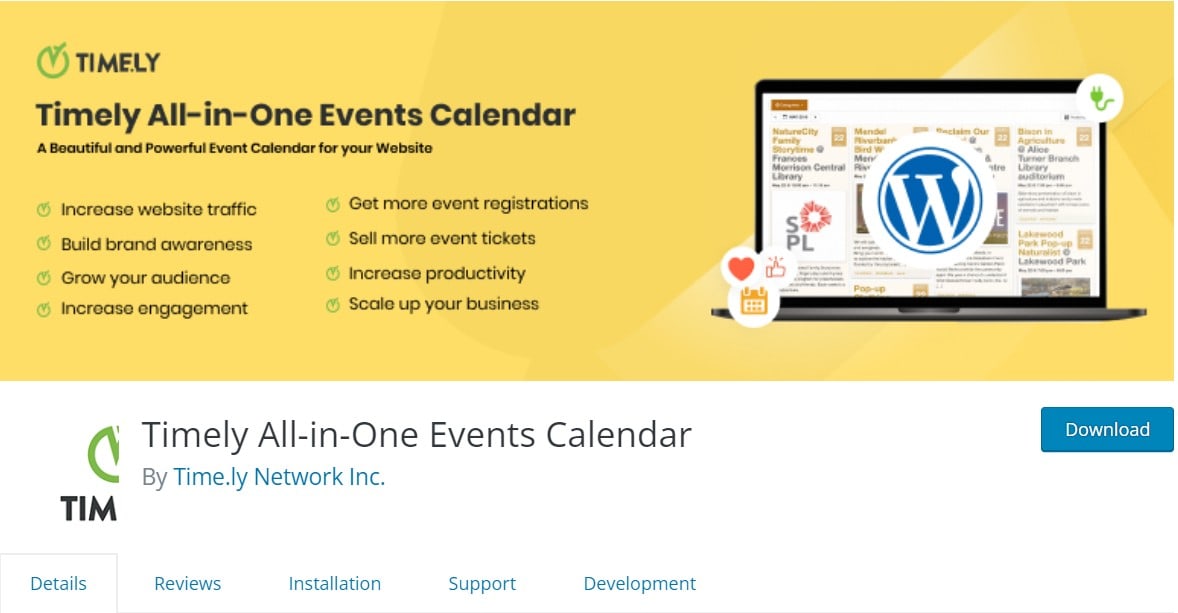 Timely All-in-One Events Calendar is a free calendar plugin that can help you create and share, as well as manage your events. It includes an attractive online event calendar for your website, along with different calendar views.
You can also have the plugin's dashboard displayed in quite a few languages. You have multiple themes to choose from, and you can customize them by changing the colors and fonts to your liking. Setting up timezones for your events and adding event details to your page is also possible, including text, images, videos, tables, and links. It works with mobile devices, too.
The Events Calendar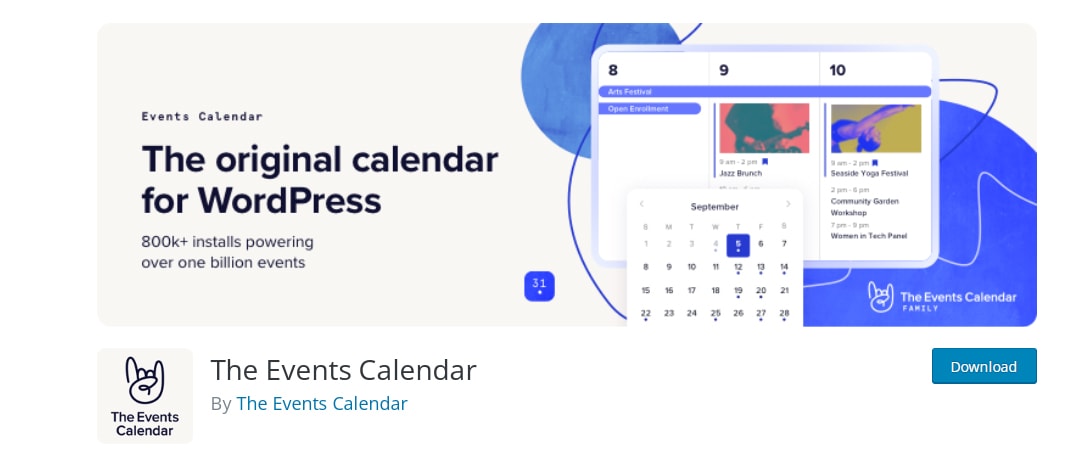 The Events Calendar is another plugin with which you can create virtual or in-person events. It has many features, it's simple to use, and the calendar itself can be modified quite a bit. Setting it up is easy; just install it configure the settings how you would like, and you can start making events in a few moments.
A skeleton stylesheet, template tags, hooks and filters, and a bunch of free extensions are all available, so you can customize them to your heart's content. If you're a developer, you'll also be happy to know it has a debug mode.
Conclusion
Managing events can be quite difficult, but you can also get some help from these plugins. They offer a bunch of useful features, especially Eventin while making your job a lot easier and saving you a lot of time. Whether you are creating virtual, in-person, or hybrid types of events, you'll be satisfied if you check it out. Why use the default WordPress calendar when you can have it way better?