Ranking at top position in organic search is now directly related to use of high pr web 2.0 sites list for submission of content or blog posting to create quality in content back links with our desired anchor text. Either you are doing link building for your website or seo of videos web 2.0 links are too much effective to achieve higher search engine ranking.
There are two popular ways to create quality web 2.0 back links, first is to free profile creation in high pr sites and second is posting unique content in each single website from the list. Some of them provide do follow back links and some give no follow links, in this way we would be able to create mixture of link types with proper variation of anchors and URL anchors also for completely sound natural link building process.
Use of web 2.0 websites is not limited for doing link building only but it helps a lot in generating lot of traffic also because some of them allow users to interact with other users also which is turn gives good amount of traffic also. All the top video or image sharing websites, social bookmarking or networking, micro blogs, wikis and web applications can be considered as Web 2.0 properties. You can find manually collected list below with high page rank, good domain authority and strong trust authority plus strong link influence score.
Web 2.0 sites List with High Page rank
1 – WordPress – PR – 9
2 – Weebly – PR – 8
3 – Blogger – PR – 9
4 – Tumblr – PR – 9
5 – Typepad – PR – 8
6 – Rediff – PR – 7
7 – Edublogs – PR – 7
8 – http://www.tripod.lycos.com (Page Rank – 7)
9 – https://posterous.com (Page Rank – 7)
10 – http://www.jimdo.com (Page Rank  – 8)
Page Rank 8 website
http://www.salon.com
Page Rank 7 Websites
https://www.yola.com/
http://www.wikidot.com/
http://www.webs.com/
www.jimdo.com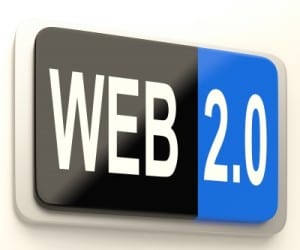 www.ning.com/
www.wikidot.com
www.zoho.com/
www.angelfire.lycos.com
ww.webnode.com/
www.storify.com
www.officelive.com/
Page Rank – 6
http://ucoz.com
http://gather.com                                                                                            Image courtesy of Stuart Miles at FreeDigitalPhotos.net
http://blog.com
http://moonfruit.com
Page Rank 5
www.webspawner.com
www.soup.io
www.journalspace.com
http://blogdrive.com/
http://zoomshare.com/
http://webgarden.com/
http://snappages.com
www.sosblogs.com
www.alivenotdead.com/
www.hazblog.com
www.devhub.com/
Page Rank – 4
www.hpage.com
www.getjealous.com/
Page Rank – 3
www.insanejournal.com/
The above shared list of sites with web 2.0 property is collected manually and all are active for the use of submitting content like photos, videos, articles or blog post for the authority link building to get top ranking in all major search engines easily.