Transcription software assists you in automatically converting audio and video files into text. You can produce transcripts for many online contents like podcasts, videos, online courses, or even meetings and conferences.
Today, there are many types of "text-to-speech" software on the Internet that you can use to convert text files into speech.
These transcription tools are based on artificial intelligence technologies like machine learning to transcribe audio to text. Also, it is possible to find good software to modify voice or audio files into text, and here are some that you need to test.
Bear File Converter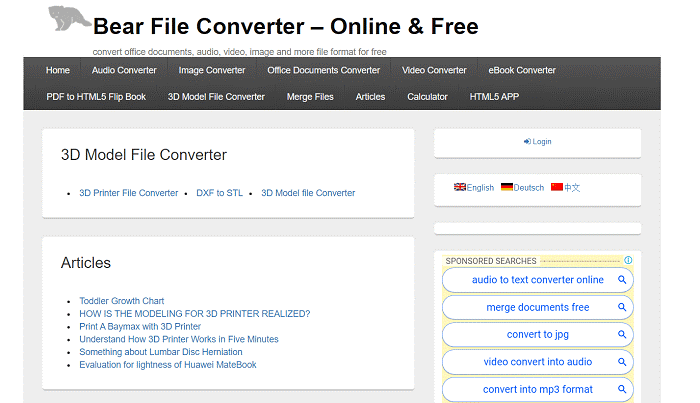 If you want to perform a simple, convenient, and fast conversion of an audio file into text, which can be helpful for short notes, Bear File Converter is a program that you can use for just that. The program can perform precise sound conversion capabilities with very few background sounds based on the Baidu recognition mechanism.
However, these software code activities, such as converting MP3 song files to text files, are the point. What should also be kept in mind is that this software can record for only up to three minutes.
360 Converter

If you want to convert your audio files to text in a better and even better way, a tool called 360 Converter will help you. It is a tool that will convert audio files to text in an effortless way but with more features than some other programs.
The program supports converting audio and text files (converting text files to audio and vice versa)—the results obtained after the conversion you can download in Word or similar file types or PDF format. What should definitely be mentioned is that this tool is free, but like any free tool, this one has certain limitations.
It is a program with solid capabilities, but we can also say that you will not achieve as many "professional" results as you would with some other programs that exist on the Internet. You may need to spend a little money.
Sobolsoft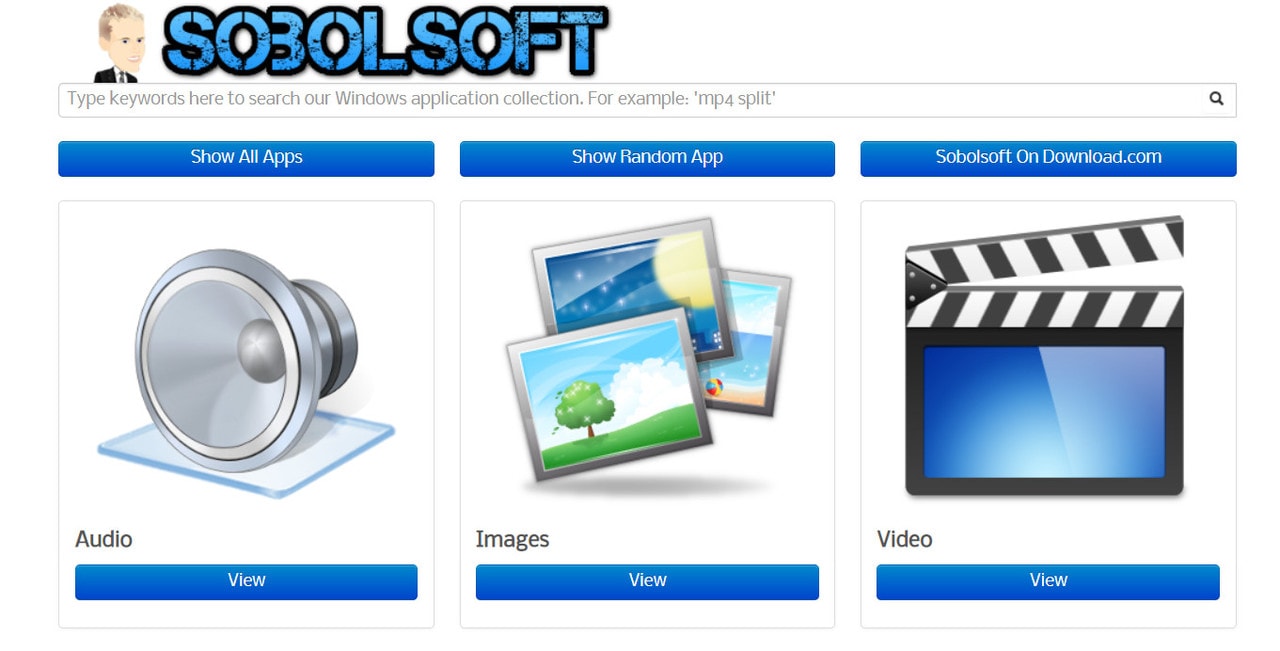 If you want to achieve professional results in converting audio files into text, a tool called Sobolsoft will definitely help you. Namely, this tool time limits in terms of results and intuitive options, which will allow you to convert multiple files at once, as well as share timelines.
The results you will achieve with this tool will be far better than anything you would acquire with some of the other tools we have listed, which are free. Sobolsoft exists as a trial version and a "premium" version, which you will have to pay for. If you are looking for something professional and have no problem setting aside a little money for what you will get, you should definitely consider this software.
Transcribe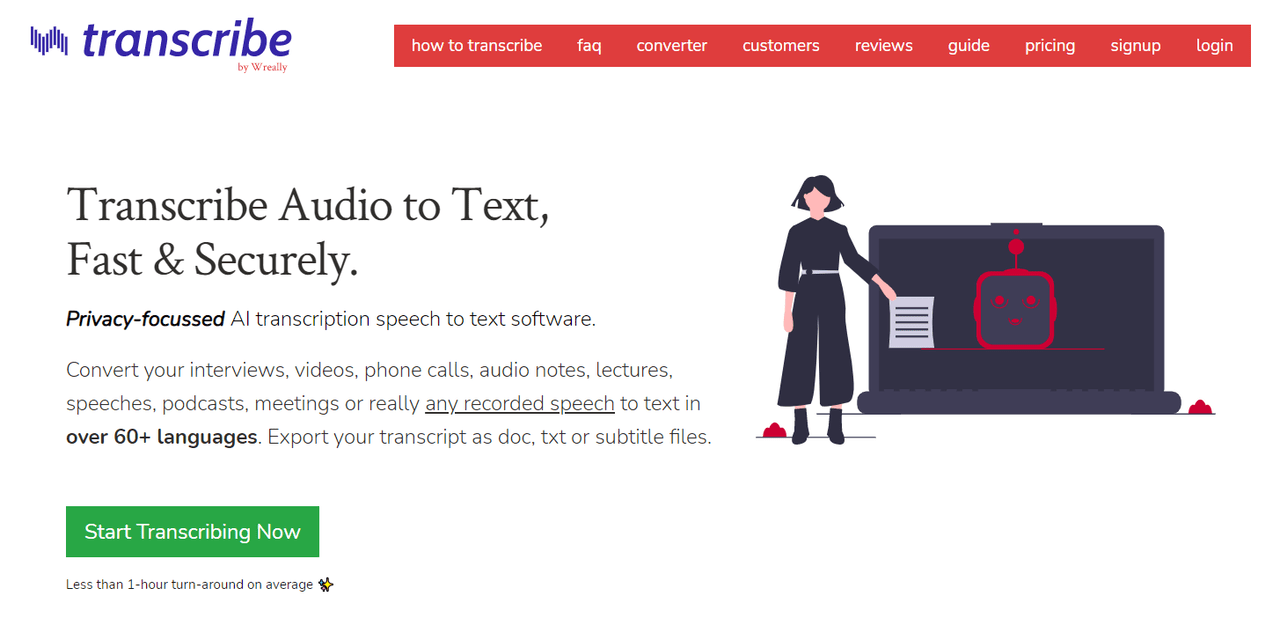 Transcribe is a transcription tool that is proper for converting audio files to text automatically. You can convert podcasts that you are listening to, music, or even a formal meeting. Transcribe can save time, money and increase the team's productivity.
Transcribe arrives entirely with a specialized audio player which can help you to decode audio. Also, it affords support and comes with a lot of documentation that explains all its features. It is fit for everyone who wants a reliable and individual way of transcribing audio.
Speech-to-Text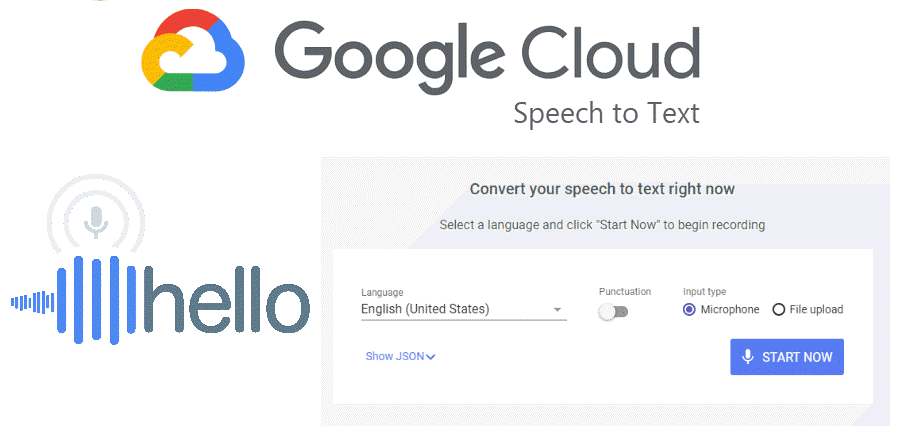 And Google has its audio-to-text converter. Speech-to-Text is a cloud-based tool that can help you deliver a better user experience in products through voice commands. It is easy to use and has a few great features like speech adaptation, domain-specific models, easily comparing quality, and transcribing your content with accurate captions.
Fun fact for the end
You may not know it, but Microsoft Word also can convert audio tracks to text. Open a black document in Word and go to "Home -> Dictate" to turn on dictation. After setting the dictation or text input by voice, turn on this option, play the audio file with a computer microphone, or simply play it on the computer so that the microphone can record it. Good to know!