Are you a WordPress blogger or website owner? If so, are you currently using one of the top 9 WordPress themes for 2022?
What Are WordPress Themes?
WordPress themes dictate how your website appears to those browsing it. It also determines how users will navigate your website. In other words, a WordPress theme is basically a website template, to put it plainly. That said, the main purpose of using a WordPress theme is to customize the overall design of your website.
The top 9 WordPress themes will surely bring more attention to your website in 2022. Not only does using one of the top WordPress themes make your site more visually appealing, but it also makes it easier to navigate and engage with as well.
What to Look for in the Top WordPress Themes
When it comes to choosing the best WordPress theme for your website or blog, there are a few aspects that you're gonna want to take into consideration, including:
Features
The features of a WordPress theme are critical to consider before applying it to your blog or website. Each theme has unique features, and this absolutely needs to be taken into account as it may tremendously affect the performance of your website or blog.
Engaging
Depending on what sort of blog or website you're running, it really pays to have an engaging theme. The more engaging a blog or website's theme is, the more time users spend per visit and often end up making a higher number of visits in the long run as well.
Color
The color of your selected theme is another critical aspect to consider before applying any one particular theme to your website or blog. This is due in part to the fact that the colors you choose can have a powerful yet subconscious effect on the audience. Help Scout has an excellent article on the subject.
Readable font
An often overlooked aspect vital to your WordPress blog or website's success is the font. One of the most significant aspects of all is how easy or hard it is for your audience to read your content. A plain font type will help you in this department more than anything. No cursive or fancy robot letters; keep it simple.
Free or premium
We highly suggest thoroughly testing any potential themes you're considering applying to your website. You'll want to do this before setting the theme to go live on your website, testing these themes will help you select the most suitable one for the needs of your particular WordPress blog or website.
The Top 9 WordPress Themes for 2022
Here it is, the list you've been waiting for: the top 9 WordPress themes for 2022. Below, you'll find details for each theme, including a summary of the features and benefits.
X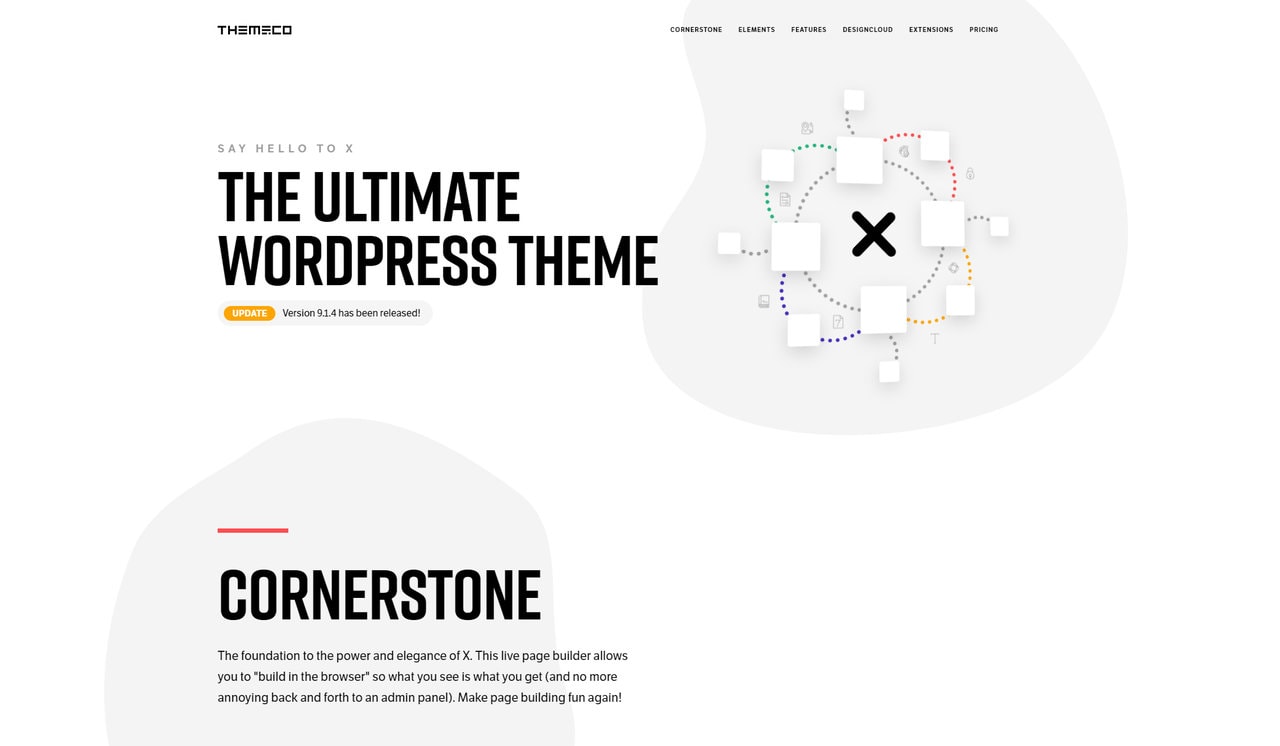 X for WordPress is a seriously robust theme. It's multi-functional, making it perfect for many different purposes, and comes with four different themes built-in. These X themes are considered "Stacks." They come with extensions that allow for easily building on these themes with an array of WordPress plugins.
Compatible plugins include not only those created by the X team but a large number of third-party plugins for WordPress as well. X was built by a team of leading experts in the industry; in other words, these guys knew exactly what they were doing. That said, the theme options panel, which is built into X, is one of the most powerful yet easy-to-use administrative panels we've seen thus far.
Avada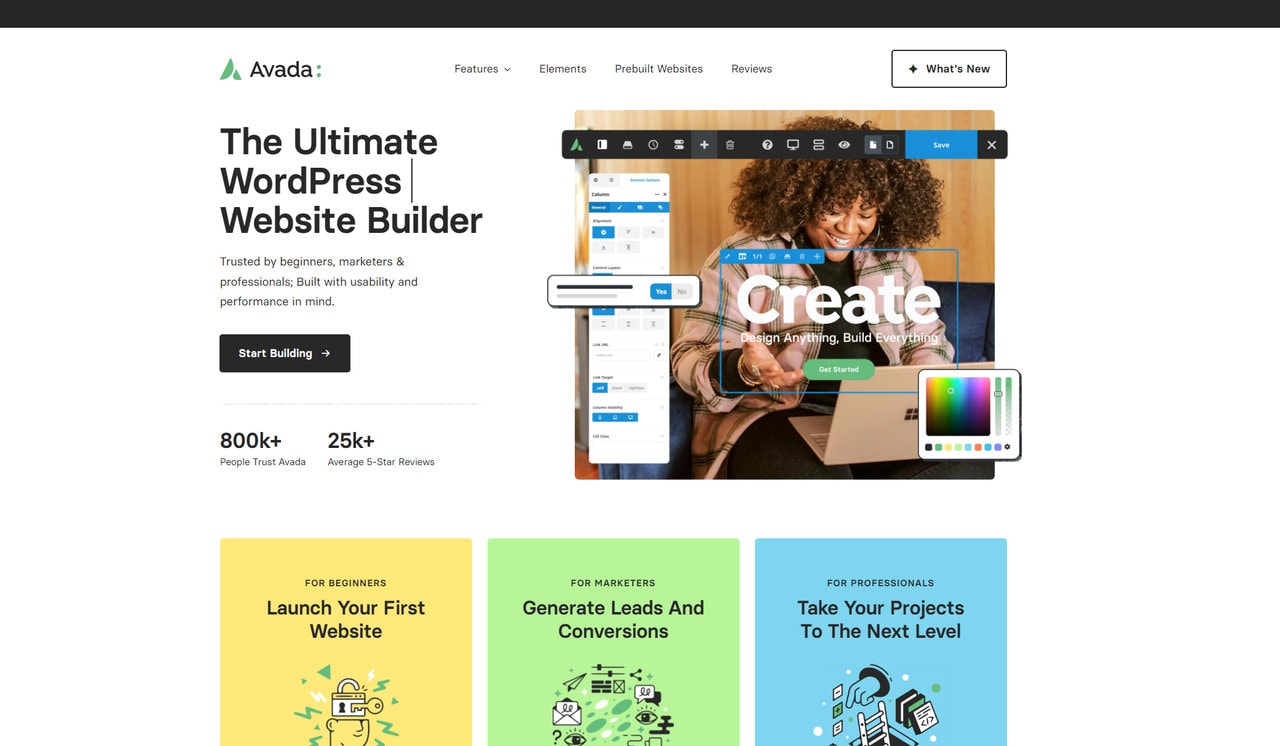 One of the best-selling paid WordPress themes in history is Avada. Not only is it one of the most popular among WordPress developers and webmasters, but it's also one of the first and most original, multi-function WordPress themes ever created.
The theme comes with over 255 pre-set designs, including over 40 complete website templates as well. The founders of Avada had one thing in mind when they created it: to help people get started with their WordPress sites as fast as humanly possible. With this impressive WordPress theme, you can drag and drop your way through hundreds of options, all the way to a fantastic-looking and 100 percent unique website.
Themify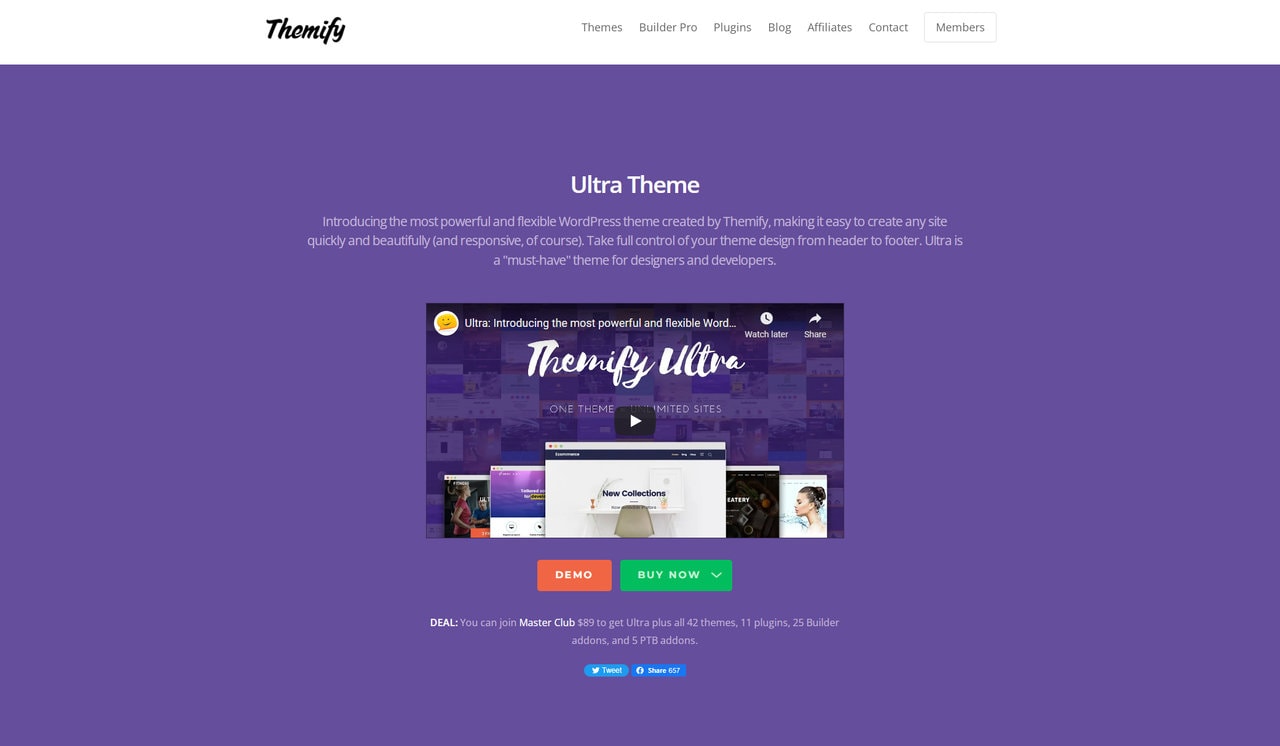 Another great WordPress theme that people can't get enough of is Themify. Ultra is the newest theme from Themify, and it's been wowing people since its release.
Not only does the theme transform pre-existing websites appearance-wise, but it also can assist you in setting up a new WordPress site in a matter of minutes. Literally, with just a couple of clicks, you can create a site, import theme settings, content, widgets, and much more. So, if you're looking for a trusted WordPress theme that's easy to use, has plenty of options, and most of all have the potential to save you a load of time overall, Themify may be the one for you.
Divi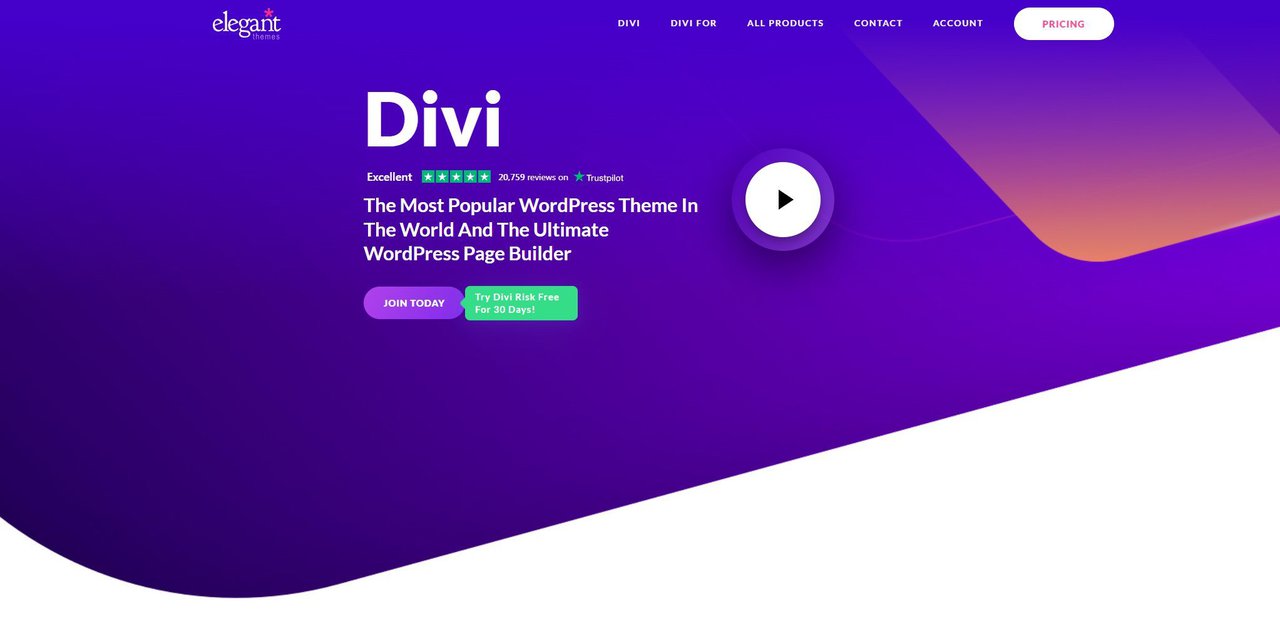 Right now, one WordPress theme seems to be blowing up the internet: Divi. Like the above-mentioned #1 and #2 items, Divi is a super-popular multi-purpose WordPress Theme. According to WordPress users, it's also one of the most elegant and comfortably navigating themes currently available in the industry.
The theme comes with drag and drop features, including 20 website templates. Furthermore, you can save your work as reusable templates for future WordPress websites as well.
Patch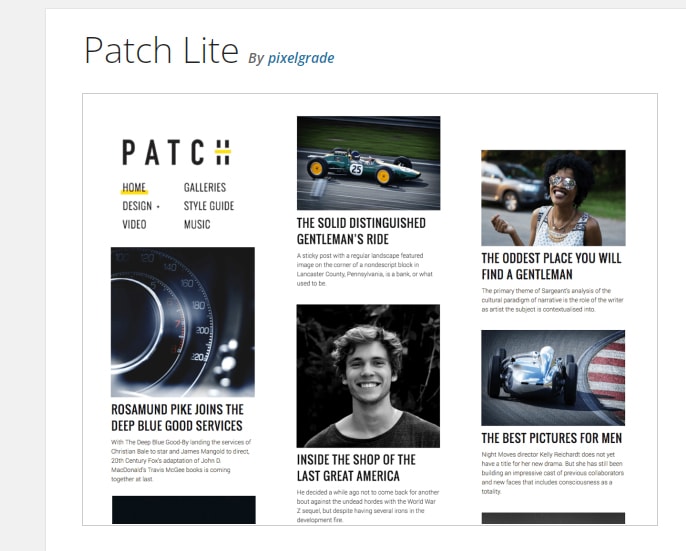 One of the best free WordPress themes, especially for publishers running online publications such as websites or magazines, is Patch Lite. It's known to be quite the adaptive theme, allowing you to highlight, manipulate, and create features on your WordPress website's theme.
The Patch theme is geared toward those who love to write, share, or otherwise publish content on the regular as well as attract an engaging audience. If you have ever wanted to start a magazine, newspaper, or something similar, Patch Lite is an amazing alternative to similar paid themes for WordPress.
Foody Pro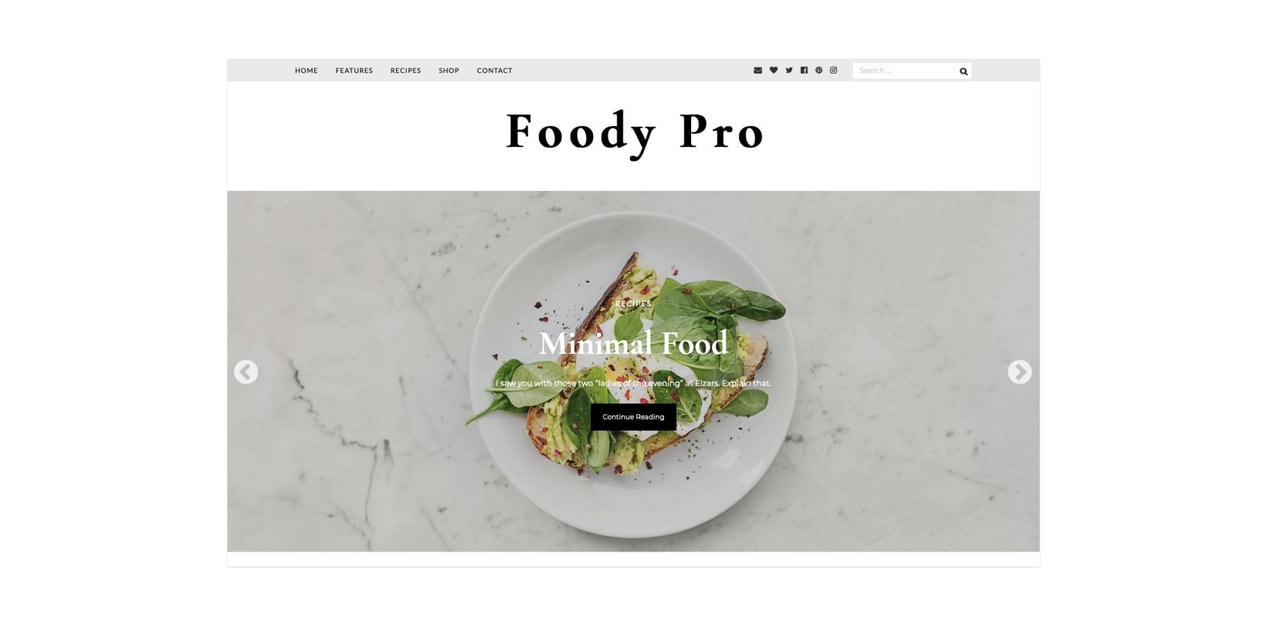 For those who enjoy food and/or cooking, the Foody Pro WordPress theme is one of the greatest out there. The theme is lightweight, yet at the same time, it's vastly extendable and offers many unique options. In other words, if you want to start a website for your restaurant, a food blog, or a landing page for your latest cookbooks, few WordPress themes will meet your needs better than Foody Pro.
The best thing about the Foody Pro theme is that it allows you to design a theme for your website that's friendly across all major platforms like tablets, mobile devices, and personal computers. Foody Pro is extremely responsive; it makes SEO easy to understand and manage, allows you to index food recipes, and so much more.
Travel Way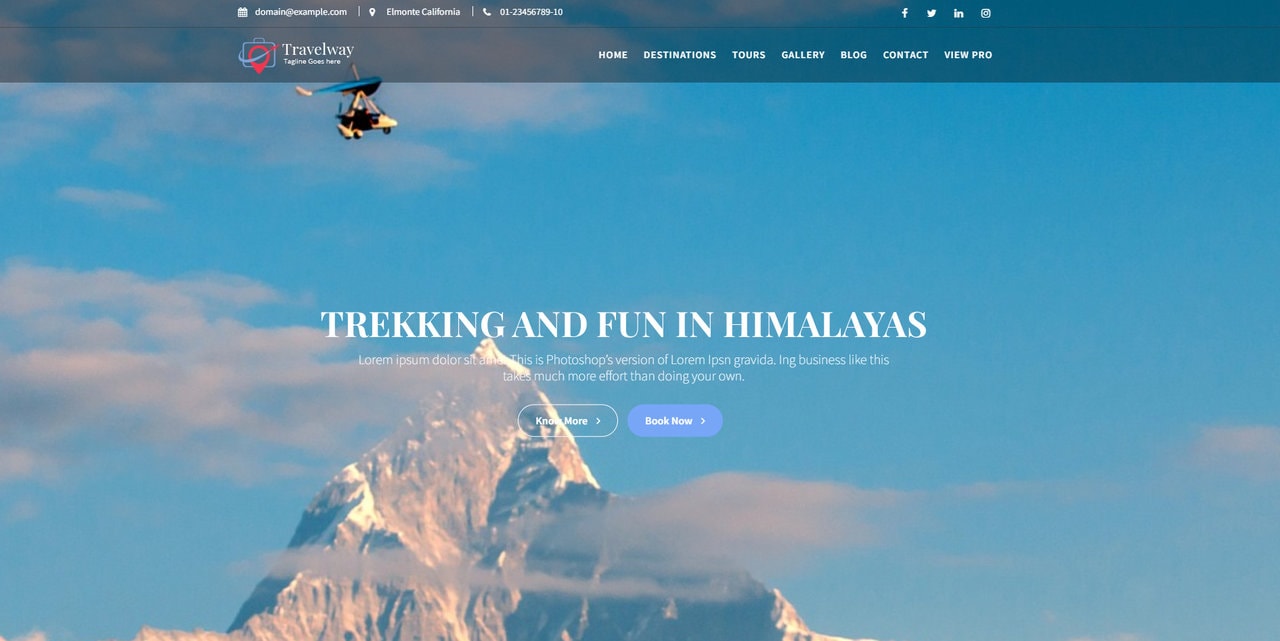 For travelers, there is no WordPress theme more impressive than the Travel Way theme. Highly responsive and state-of-the-art, this theme is perfect for individual travelers, travel agencies, tour guides, business owners, and more. In addition, Travel Way can be used as a blogging theme, a portfolio theme, and even a booking platform as it comes with WooCommerce compatibility.
The theme is also compatible with Gutenberg, WordPress Live Customizer, Social Media Integration, and tons of other features such as breadcrumbs, translation, layout controls, and more.
Mesmerize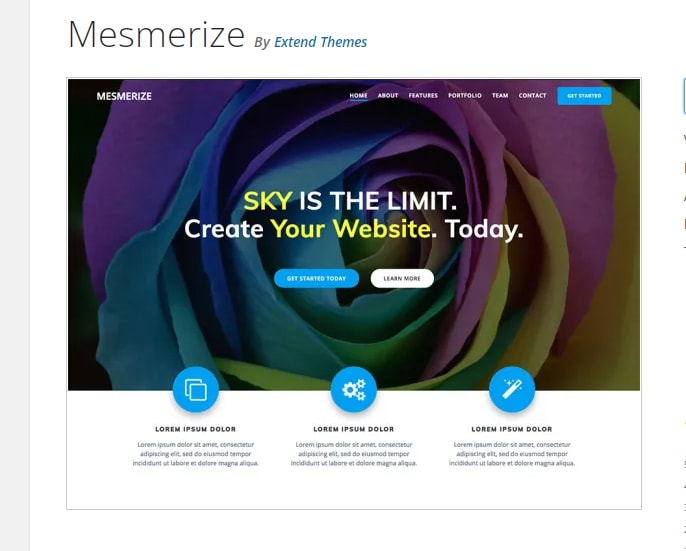 As the name suggests, Mesmerize is simply, well, mesmerizing. One of the fastest ways to get a professional-looking WordPress website going is to apply the Mesmerize multi-purpose theme.
It comes with an easy-to-use drag-and-drop building tool and point-and-click options and is absolutely customizable. This theme also allows users to manipulate their backgrounds, headers, overlays, embed slideshows, and tons of other cool stuff. The theme comes to WooCommerce-ready and is incredibly responsive on mobile devices, making it one of the best themes for creating e-commerce-based WordPress sites.
Ecommerce WordPress Theme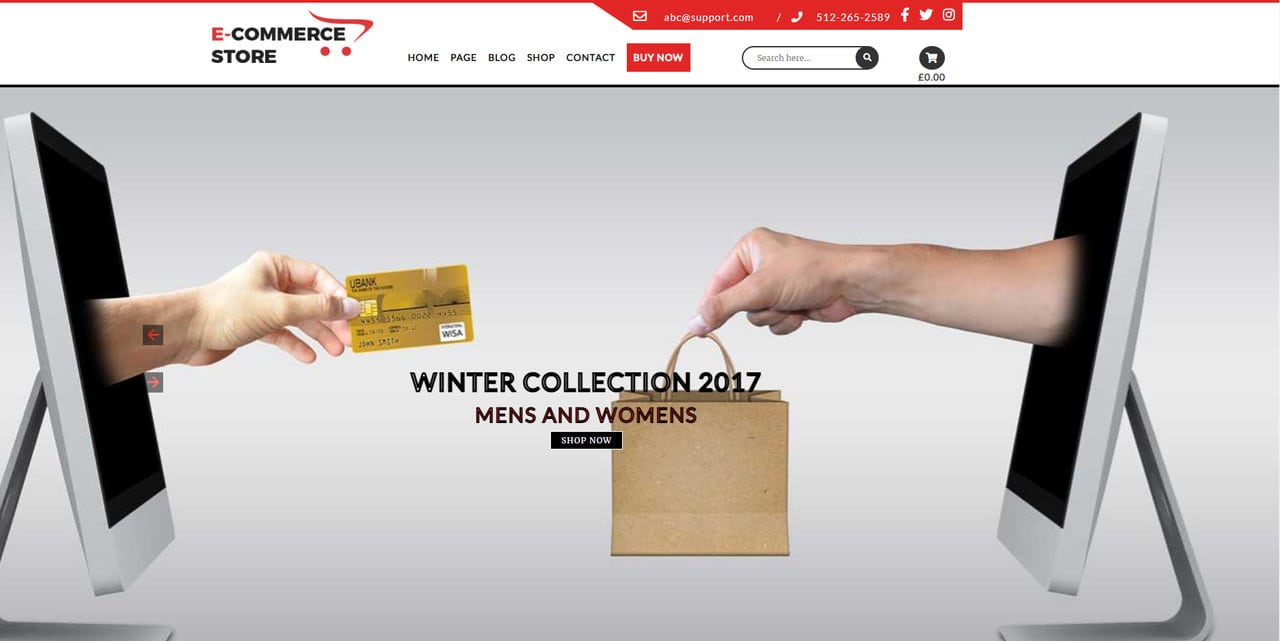 Last but never least is the Ecommerce WordPress Theme. As the name suggests, this theme comes with everything necessary for getting your WordPress site looking and feeling like a legitimate E-commerce platform. Regardless of your products or services, the Ecommerce WordPress Theme will help you improve your existing shop or create one within a matter of moments.
With this highly responsive theme and its super-friendly administrative panel, you'll be showing your business in a unique and attractive way in no time.
A Final Word About Using WordPress Themes
By now, you've more than likely figured out just how important using one of the top 9 WordPress themes actually is for your website or blog to be a hit this year. Hopefully, our article has cleared up any questions that you had about the subject. However, if you're still uncertain about something, feel free to shoot us a comment in the box below, and we'll do our best to answer your question or point you in the right direction!
Do you currently use one of our list's top 9 WordPress themes? If so, how is it working out for you? Let us know in the comment section!
Good luck picking the best theme for your WordPress!