When looking for a graphic design program, one usually comes to mind, Adobe illustrator. Since this tool has been the industry standard for many years, it has gained a massive following and is still the preferred choice for many big-budget firms. Having said that, Adobe illustrator has some huge drawbacks that can be overlooked by many people just getting into graphic design. Complex interface, steep learning curve, and high PC spec requirements are usually the most common complaints that people have, and not to mention that licensing Adobe Ilustrator will cost you an arm and a leg.
Because of this, people have slowly started shifting to other tools that try to fix the problems mentioned above.
To help you choose the right one, we have compiled a list of the ten best online graphic design software programs.
While these tools are pretty similar, keep in mind that this list will not rank them from best to worst, and all of them are worth the look.
Canva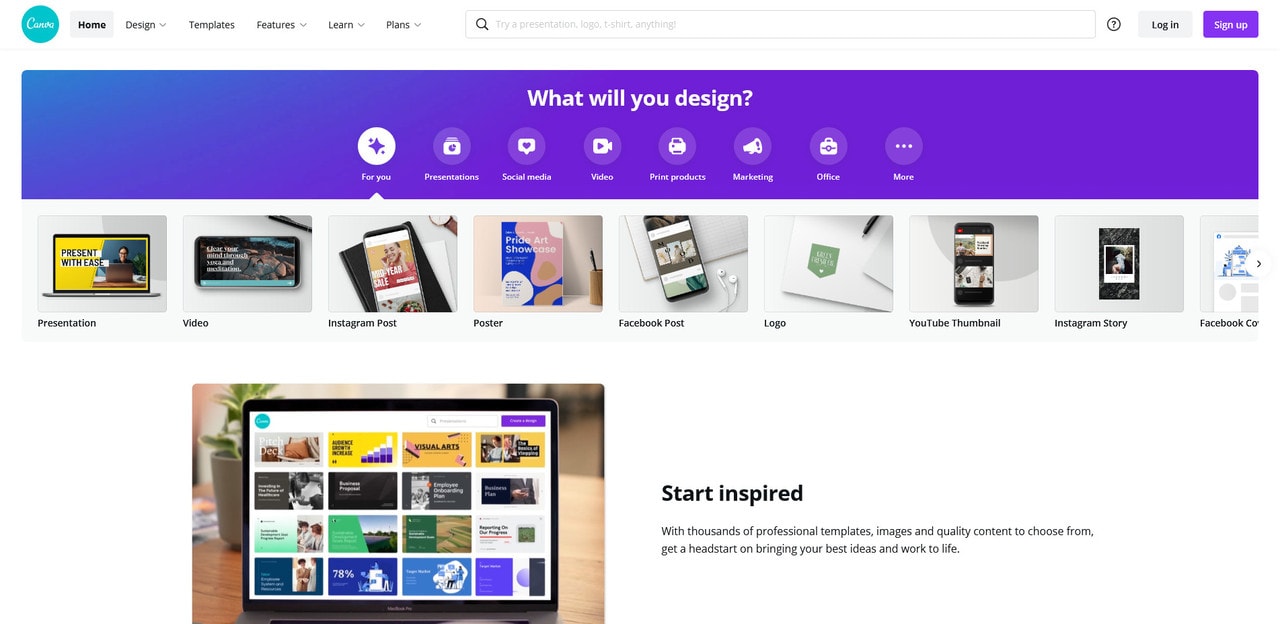 Starting off our list is Canva. This is by far the most popular web-based design tool, and for a good reason. Not only does Canva have a stellar user interface, but it is also very intuitive to use. Because of this, it's great for beginners just looking to create something for their website or social media.
Never the less Canva can also be used by pros, as it doesn't limit creativity and can get the job done in a few minutes when in the right hands. Canvas workflow mostly consists of picking out and customizing preexisting templates to create something new and unique. Because of this template-based approach, Canva ensures that you can easily design logos, book covers, presentations, mind maps, and many more, even if it is your first time doing so.
When it comes to pricing, Canva is a freemium tool, so make sure to give it a try before buying the pro version.
Crello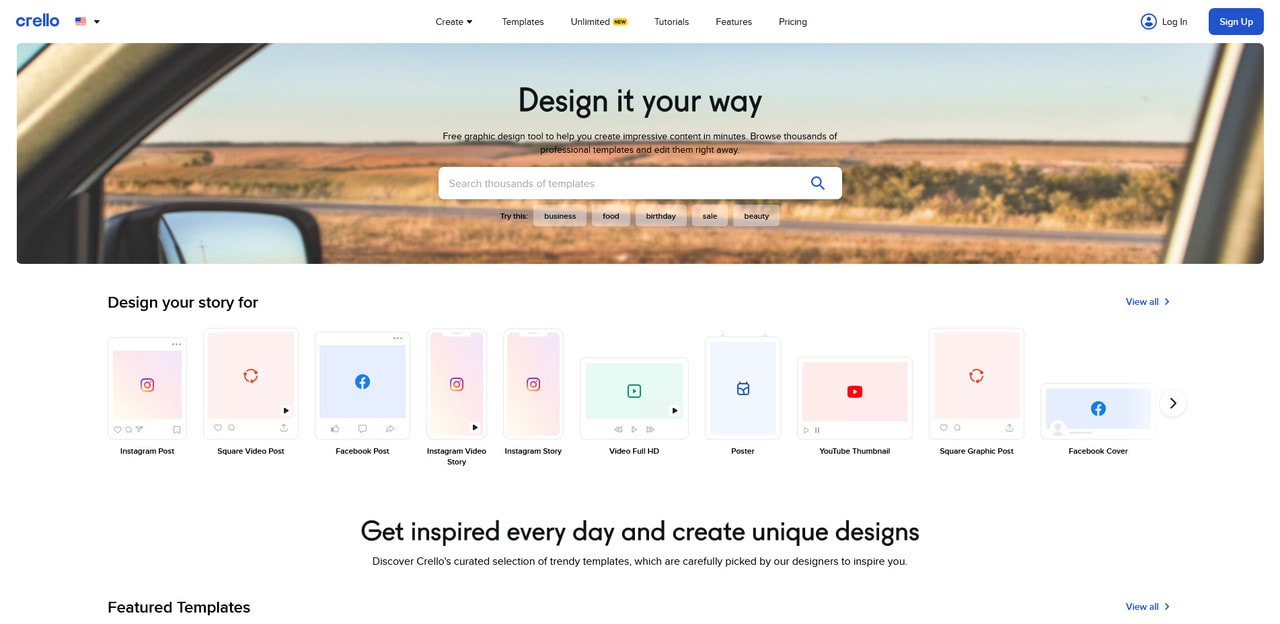 Next on our list is Crello. While it is often described as an alternative to Canva, and for a good reason, Crello is still a great design tool in its own accord. Like Canva, Crello uses a template-based design approach and can create pretty much anything from Instagram posts to infographics or coupons.
With its great-looking UI and some stellar features like background removal and easy content branding, Crello really gives Canva a run for its money. Not to mention that you can create short animations and add sound to posts with Crello.
Crello really nails it out of the park when it comes to pricing, as it only offers two options, the free and premium, meaning that there is no need to compare plans and try to figure out what you do or don't need. With a vast number of templates and great tools, Crello should be the first tool you check out if you find that Canva doesn't sit right with you.
Pixlr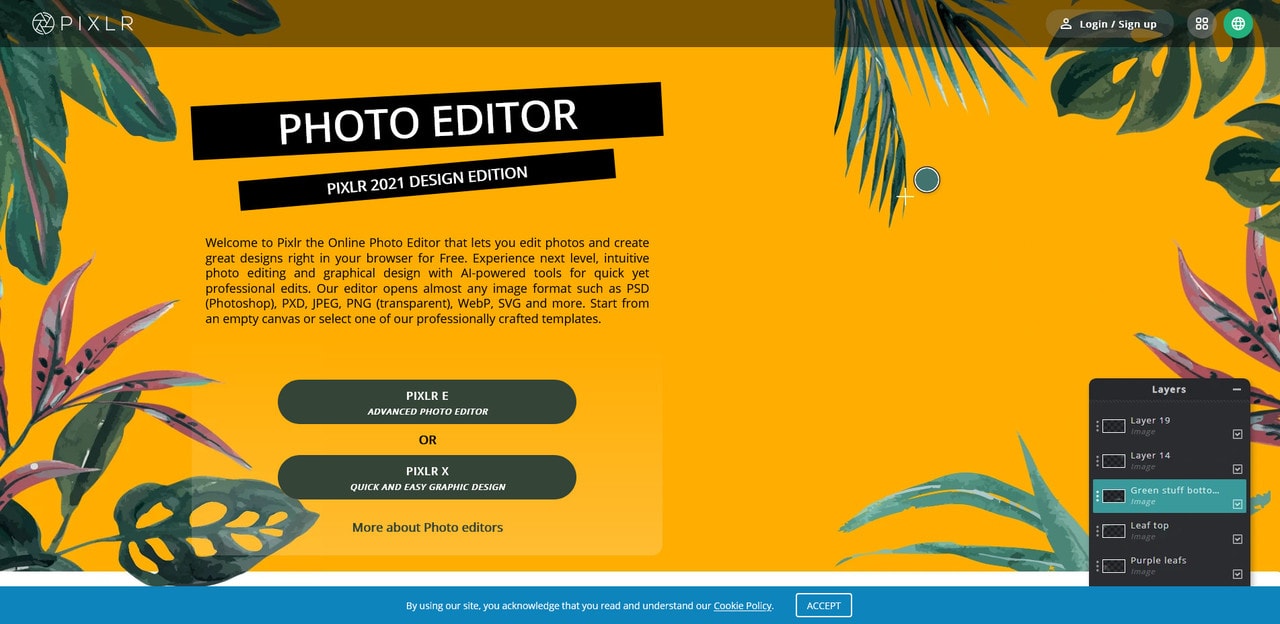 Pixlr is another template-based design software. But what Pixlr might lack in the number of its templates it easily makes up in style and quality. While some of the templates in Canva and Crello might feel a bit outdated, all of the templates in Pixlr look fresh and clean.
When it comes to UI, Pixlr is definitely my personal favorite; with a look reminiscent of standard desktop tools, Pixlr makes short work of designing any graphic. Another great thing about Pixlr is its included photo editor. So if you also need a Lightroom alternative or just require additional software to edit your photos, make sure to give Pixlr a try.
Unfortunately, Pixlr doesn't have a free option, but it does offer a 30-day trial.
DesignBold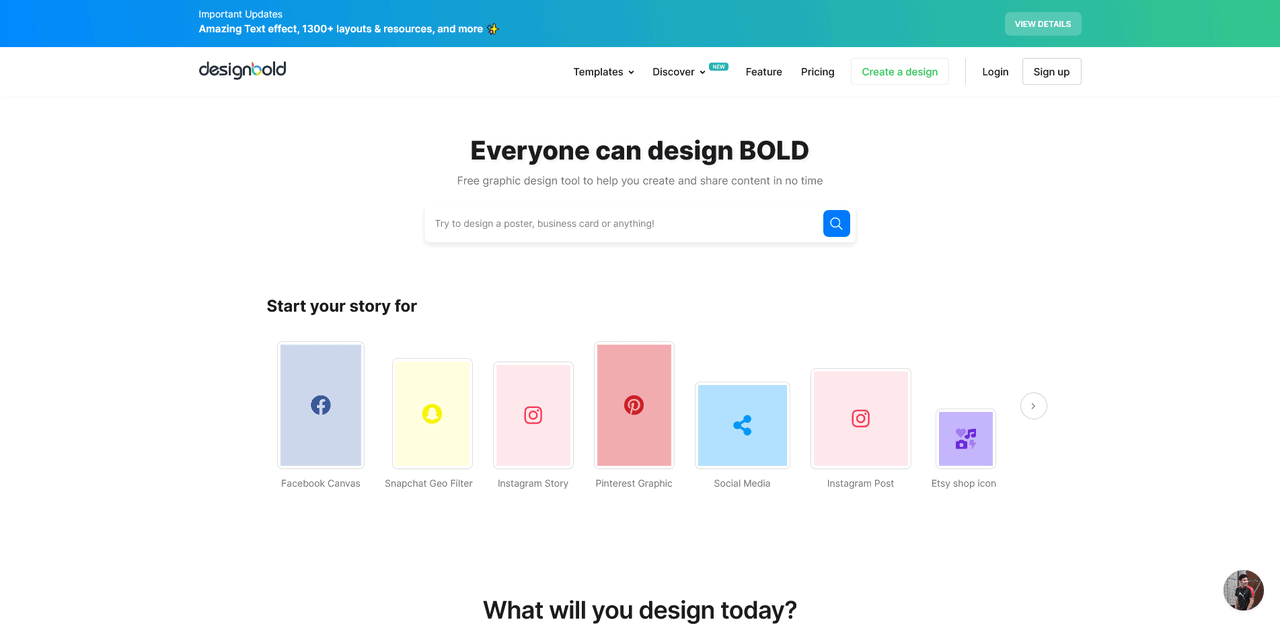 Now if for some reason you don't fancy any of the aforementioned tools we are also going to mention DesignBold. Like our previous entries, its whole design process is template-based and can be used to design a myriad of things.
With a functional and easy to comprehend UI, Designbold seems like the best pick for someone not really confident in their design skill. This choice to restrict the UI is a double-edged sword, as the design process might feel restricting if you are used to other tools. Still, Designbold can hold its own and is capable of creating great-looking images. Similar to Crello, Designbold also only offers a free and premium plan.
Visme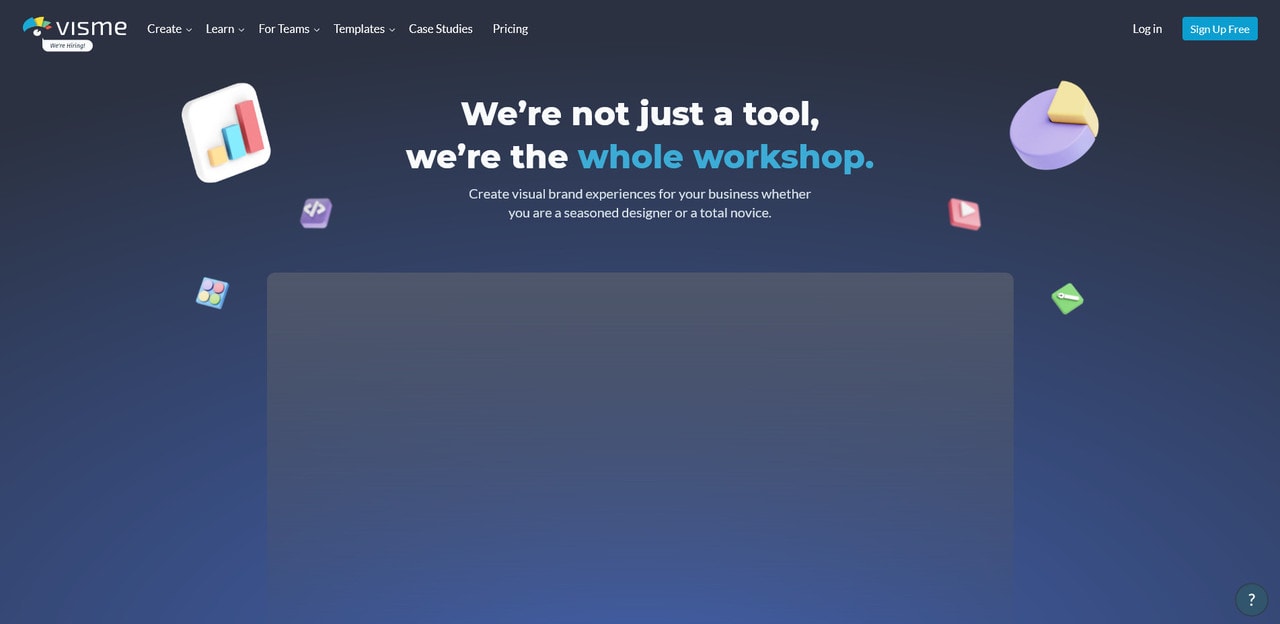 Now, if you like the template-based approach but want to draw and add your creations directly from one tool, then Visme might be for you. By combining the best of both worlds, this tool is easy while still giving you enough room to stretch your wings. When it comes to features, Visme puts a strong emphasis on creating graphs and animations and has built-in tools to help you get the job done quickly.
Visme offers a few plans when it comes to pricing, one of them being free, so there is no reason not to try it.
Vectr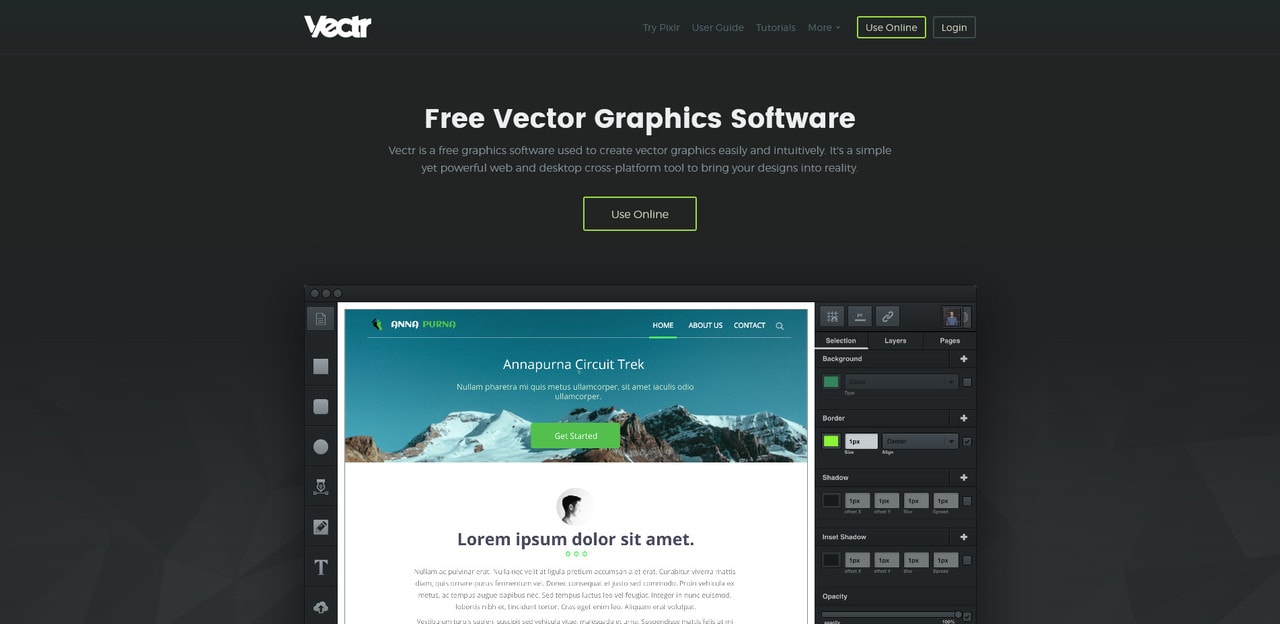 Moving away from the strong emphasis on templates, we have Vectr. Made by the same guys that created Pixlr, Vectr is a full-blown drawing software. While it still has a few template-based elements, most of the things you will be doing will have to be freeform, meaning that this tool has a steeper learning curve, but it promotes creativity. When it comes to features, there are a few, but other than the ability to share designs with a link, nothing is worth mentioning. Almost forgot to mention this, but Vectr is completely free.
YouiDraw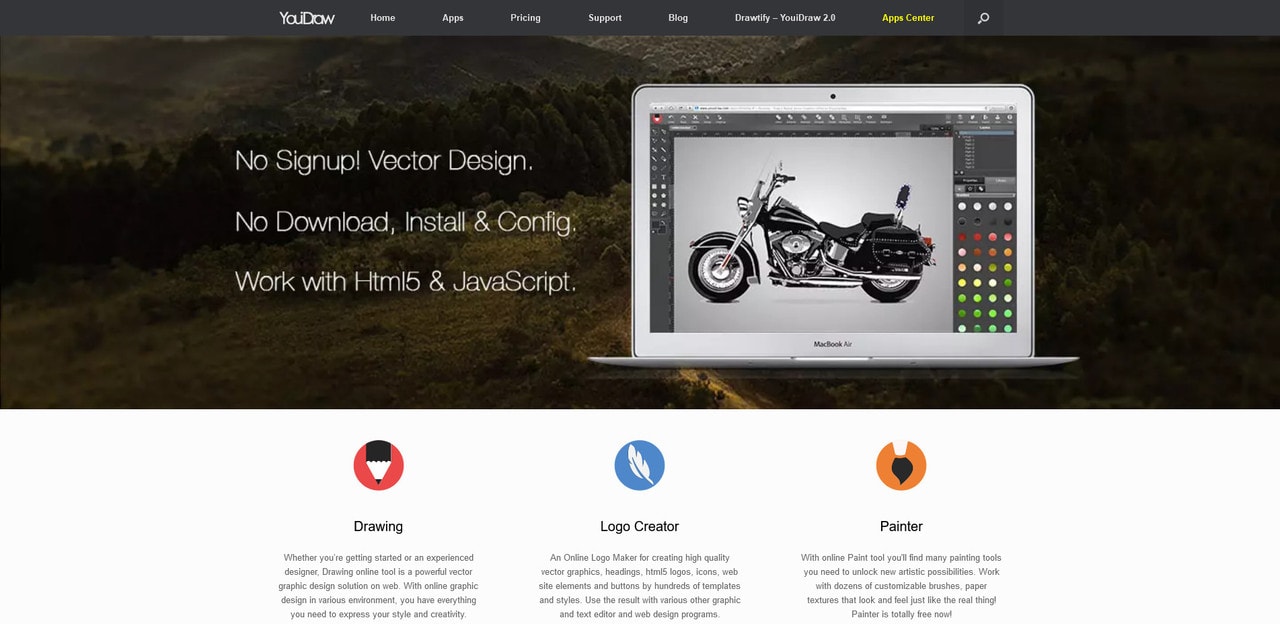 This tool is by far the most complete online drawing tool out there. With a not template-based workflow, YouiDraw can be hard to master for beginners but is also a breath of fresh air. For better or worse, its UI is similar to that of Adobe Illustrator, and as a tool, YouiDraw is marginally less powerful. While this might sound intimidating, there are a plethora of tutorials on the YouiDraw website to help you come to grips with using this tool.
YouiDraw is freemium and has three plans, with one of them being free with no watermarks.
Looka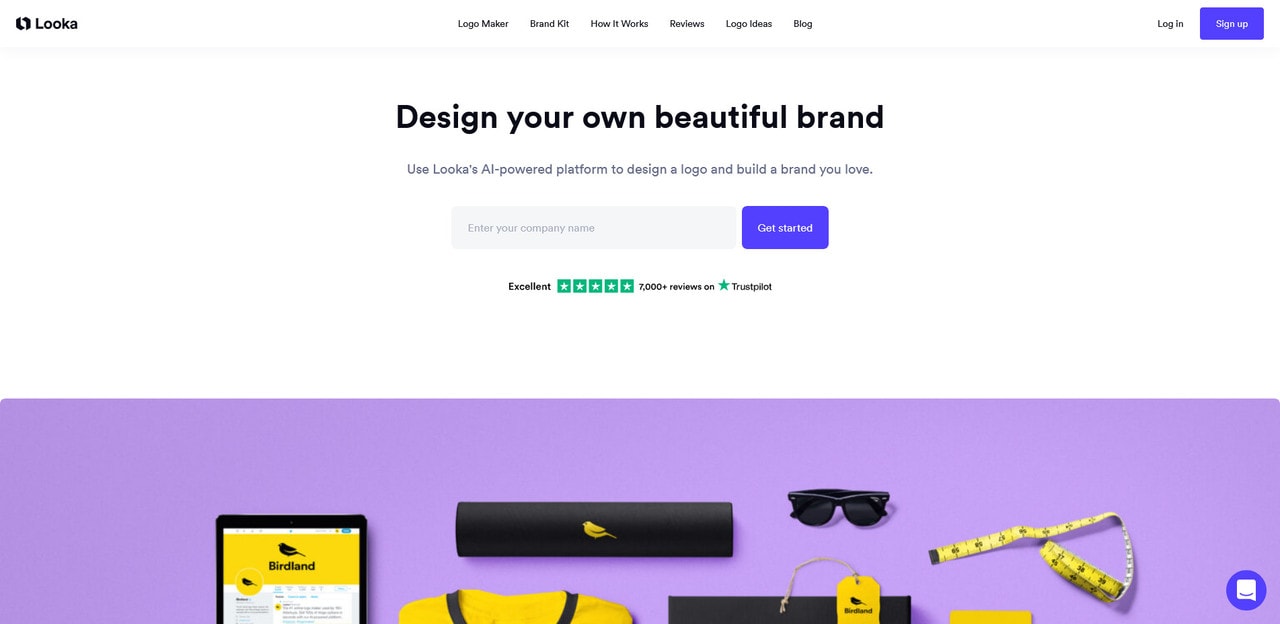 The main reason why many of us need to do graphic design is that we need a logo. Because of this, our last three tools are going to specialize in creating just that. Out of the three, my favorite one is Looka, as it gives you the most options when creating a logo. With a very intuitive design process that leads you through all the steps and a flexible interface, Looka is by far the most potent logo design tool. Unfortunately, this robust and great tool isn't free, so every logo you design will cost you.
Hatchfull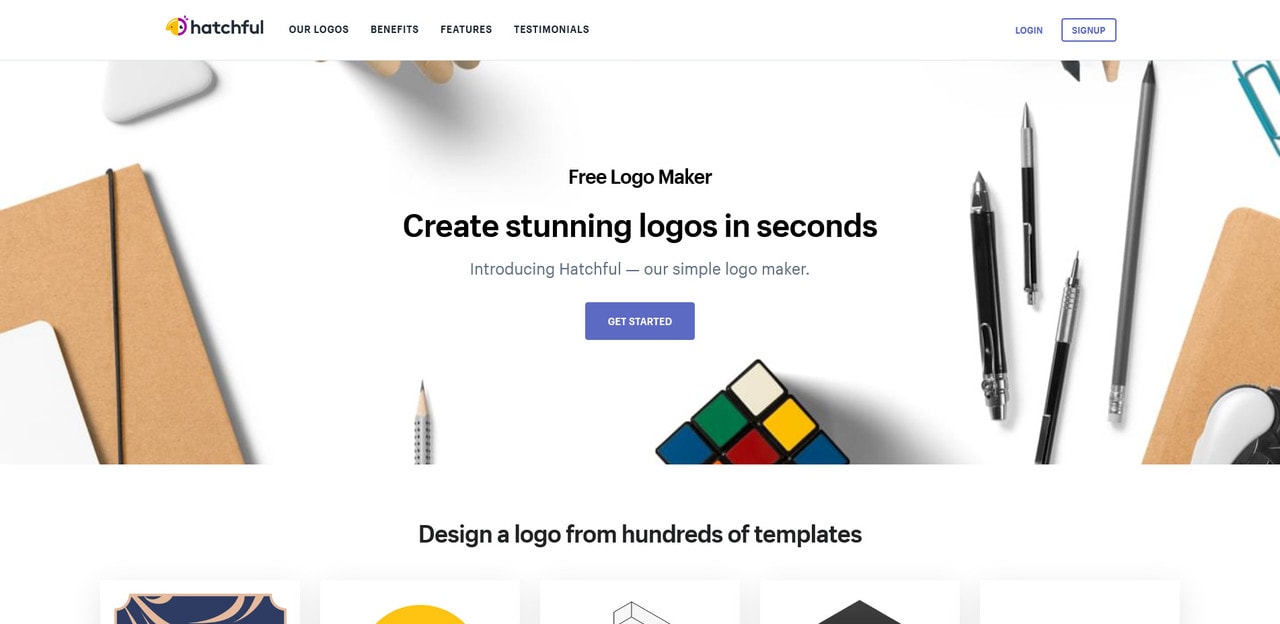 Hatchfull is another logo design tool. But unlike Looka, it also lets you export out logos for free. With a less intuitive but still well-thought-out design walkthrough Hatchfull is the best alternative to Looka.  Its main drawback is its lack of customization options which might be a bit limiting, but you get what you pay for.
Squarespace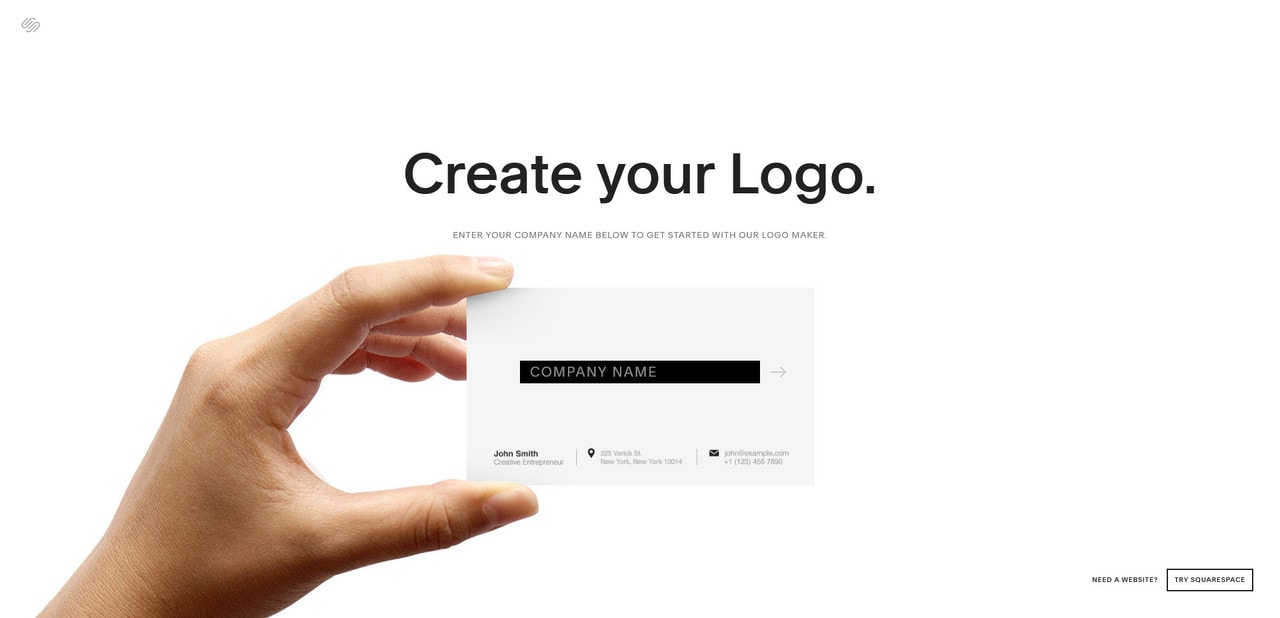 Last on our list is Squarespace, and it's a surprisingly great logo designer. This small but powerful tool lets you create minimalistic but incredibly striking logos. With the added benefit of being a whole Webhosting platform, Squarespace can be a great choice for those of us that want to have everything in one place. Of course, this convenience comes with a considerable cost, and because of that, I would only recommend it if you have the cash to spare.
In conclusion
Hopefully, this list didn't bore you too much. While there are many options out there, many of them boil down to the same thing; because of that, it usually comes down to personal preference. Still, if you choose one of the tools from our list, you will already be halfway down the road to success.