Several email marketing applications are available, and many of them are quite similar in terms of functionality and pricing. How can you discover the correct one in a sea of sameness?
Begin here because we've researched the most popular and highly rated Shopify apps to present you with our best free and paid options in this guide.
Whether you're just getting started with a campaign or want to take your entire email marketing strategy to the next level, there's a tool for you.
Privy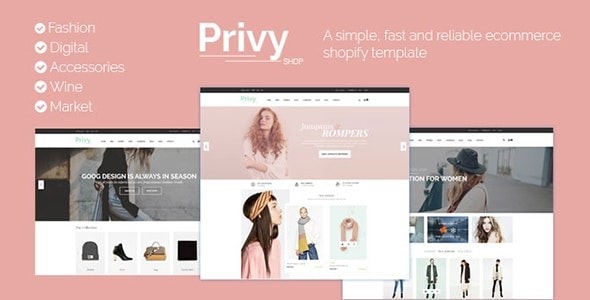 With its full range of tools for email marketing, pop-up discounts, advertising, and SMS messaging, Privy solely caters to Shopify store owners. The software also has upselling modules and cart recovery tools to help you increase your revenues and lure customers back to your shop.
Privy is a Shopify software that lets you connect directly to your store and sync products into discounts, pop-ups, and email marketing campaigns. It all starts with the pop-up templates that appear on your store in order to convert more visitors into email subscribers. These email addresses are then used to deliver newsletters and promotions. Privy also has tools for cross-selling and upselling.
Privy also has the following features:
Custom storefronts are supported.
Campaigns that are automated based on exit intent, cart abandonment, cart value, and website activity
Automated A/B testing to determine how to influence conversion rates
To convert sign-ups into purchases, use autoresponders and reminder messages.
Capability to send cross-sell emails Buttons for Adding to Cart
Privy is free for the first 100 contacts and includes limitless pop-ups, hundreds of targeting criteria, and A/B testing. Paid plans for all conversion and email tools begin at $15 per month.
Sendinblue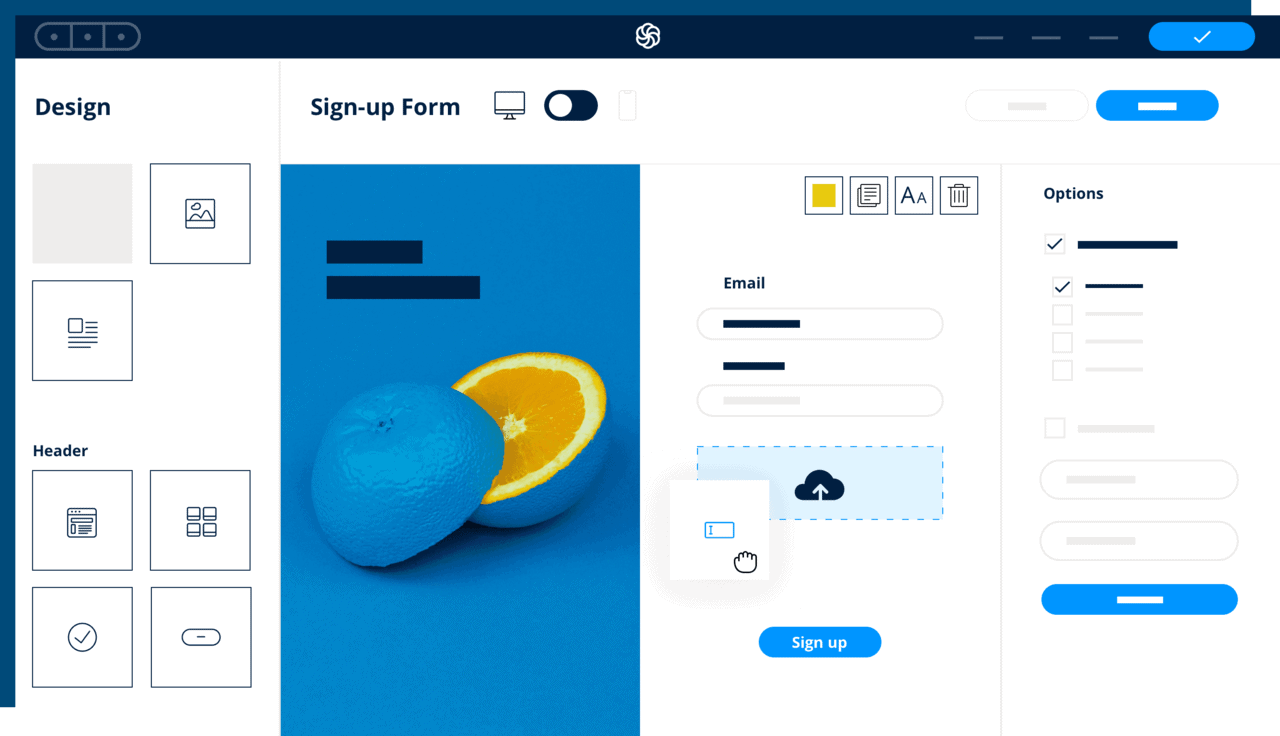 The Sendinblue email solution is available as a third-party platform, but it also offers a direct app interface with Shopify. Sendinblue is well-known for making it simple to sync your contacts and import some of your shop data in order to deliver that information to your consumers. The multi-channel communication mode is perfect for transactional emails and seeing email data on the Shopify backend.
Shopify and Sendinblue complement each other nicely by integrating your customer and product information in Shopify and allowing you to send emails depending on what consumers buy on your website and whether or not they return to buy more. Although the UI isn't as sleek and contemporary as some of the competition, you can still create automated workflows and select from professional-looking email templates.
Omnisend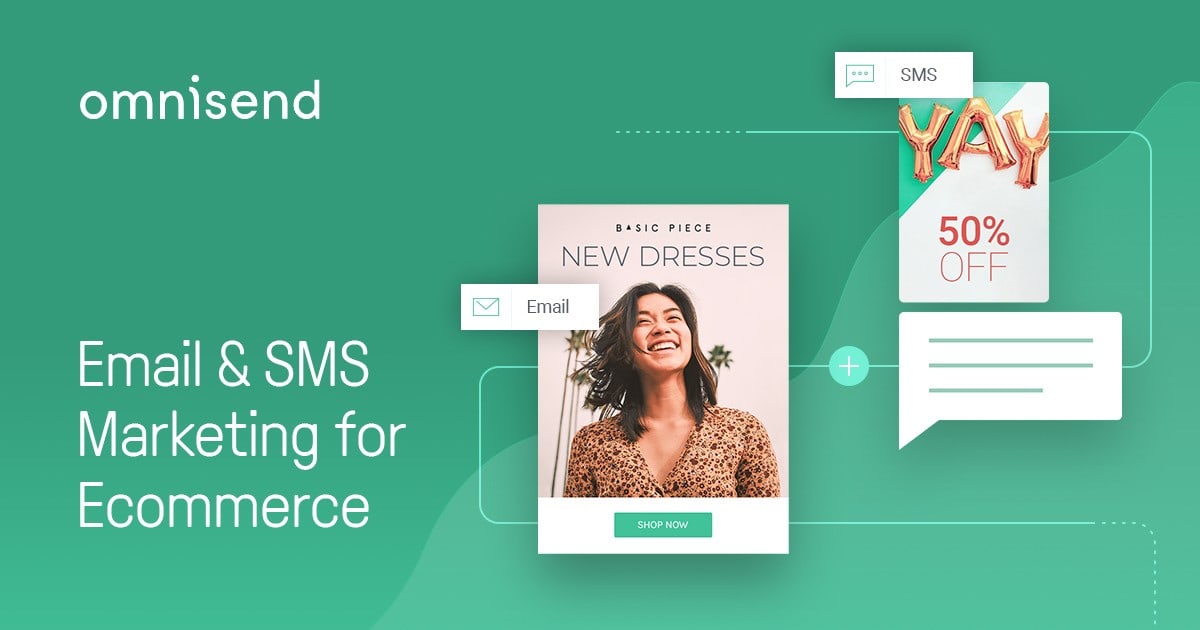 Omnisend is a highly rated email marketing automation software on Shopify, with over 50,000 merchants using it. It includes pre-built automation processes and straightforward, no-code editing to make sophisticated email campaigns simple to set up.
A drag-and-drop email builder, dynamic coupon codes, automated product selector, and completely configurable pop-ups are among the features of Omnisend. You can also utilize the built-in audience sync for Google and Facebook advertising, as well as push alerts and powerful segmentation to send messages across SMS.
Omnisend also includes comprehensive statistics, campaign stats, and unsubscribe monitoring. These assist you in analyzing campaign effectiveness by providing tailored benchmarks compared to industry brands. You can also view product statistics and know where your consumers are in your funnels.
After a 14-day free trial, you may decide whether to maintain the premium features, upgrade, or stick with the free plan (of up to 15,000 emails per month).
Drip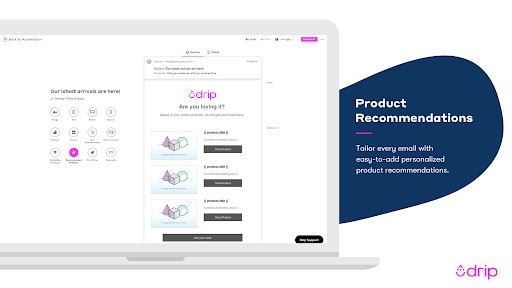 Drip is the solution for you if you want to develop automation based on even the most straightforward actions consumers perform on your shop (e.g., saw a product, created/deleted a checkout, placed/canceled an order) or highly precise data points. This is why they name themselves the 'Ecommerce CRM' — they place a significant focus on facilitating communication at every stage of the individual customer's journey.
The integration procedure is effortless (you don't even need to add any tracking code to your store to enable online tracking). Furthermore, establishing automation with Drip is simple (and with their colorful workflow editor, kind of fun, too). Automations may be as basic or complicated as you desire, with the possibility of incorporating actions, parallel routes, choices, and other features inside the process.
Klaviyo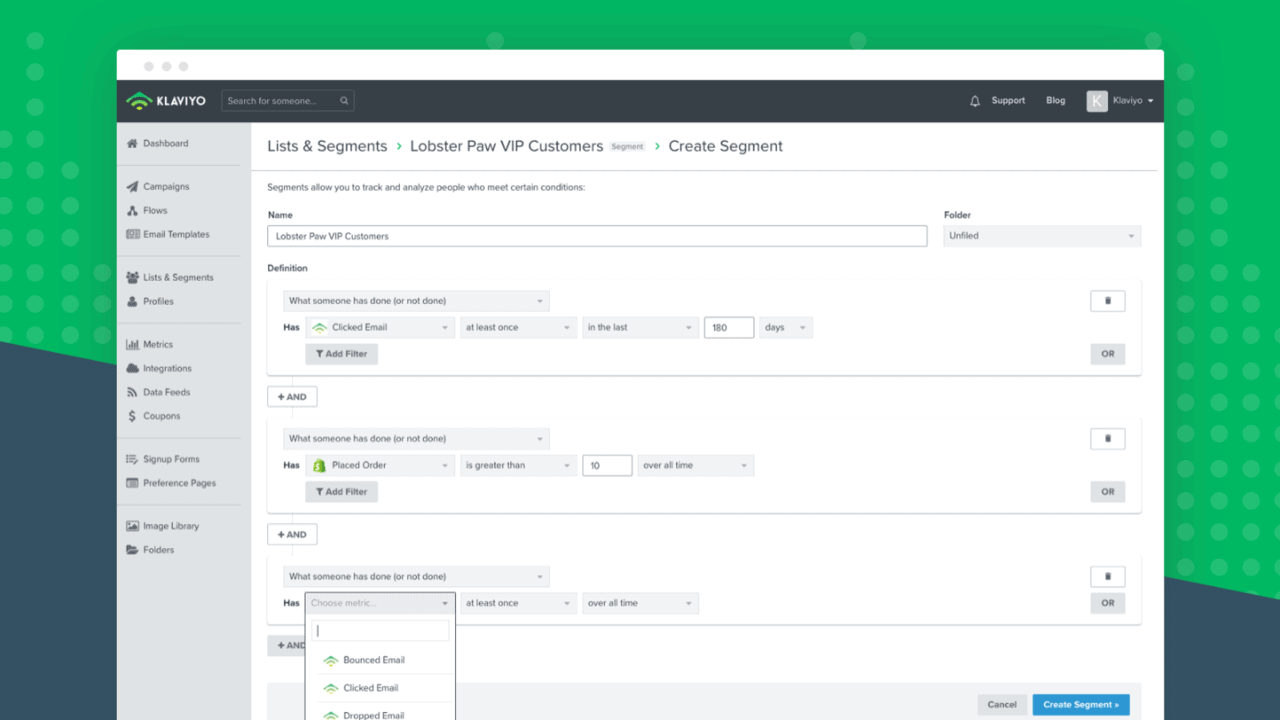 Klaviyo is marketing software for eCommerce, which makes it an excellent fit for Shopify store owners. Klaviyo claims on their website that 'Shopify stores make $85 for every dollar they spend with Klaviyo.' Who knows how this compares to the other instruments on this list, but that is a fairly excellent return on investment.
This boost in earnings is undoubtedly attributable to their superior segmentation and automation procedures, which, as it turns out, are quite simple to set up.
The integration with Shopify is simple to set up. They offer some really appealing, modern-looking email designs that integrate with dynamic blocks, allowing you to choose which clients see what depending on their data. A/B testing is also an option.
Their pre-built workflow library is broad, with options ranging from welcome and abandoned cart emails to post-purchase follow-up and winback emails. You may also start from scratch.
Conclusion
We hope that the features, price, and explanations provided above will assist you in determining which platform is best for you. Just keep your company's goals, scalability, and cost in mind.