Improving your presence on the internet will help grow your business. Keep reading for 5 essential tips for improving your presence on the internet. Is this your first time owning a company? Want to make an impression in your field? Are you a seasoned business owner looking for new marketing campaigns — you know, besides advertisements in the local newspaper and appearing on radio stations and television? If so, then it is time for you to use the Internet to make your company's name known. Digital marketing is the way to go.
There are a variety of ways you can make the world aware of your services online. The best techniques involve using certain platforms to make your website as easy to access as possible, and content plays a major role in how many eyes come to your site. With help from our strategies, your company will become a big name at a quick and steady pace. Here are 5 essential tips for improving your presence on the Internet so that your business can boom.
1. Focus on SEO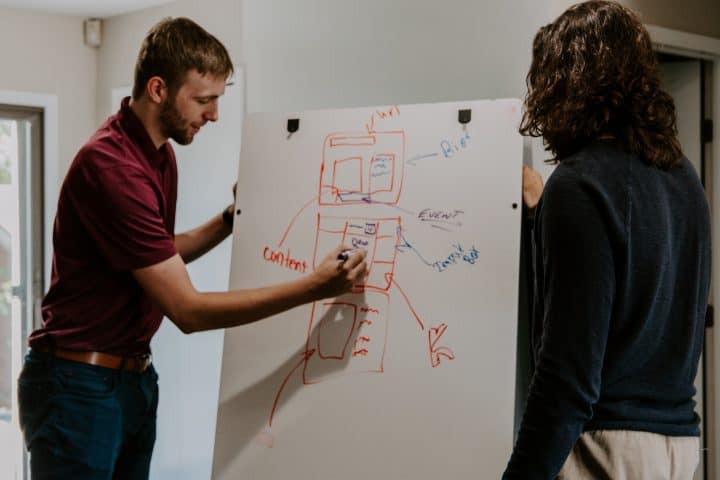 An important term that you'll need to understand if you're new to digital marketing is Search Engine Optimization (SEO). This process refers to the ability to improve your site's visibility online based on search results. The more people search for your specific products and services on Google and other major search engines, the higher your ranking will be. In this case, it's best to separate your company from other players in your game. Keywords come in handy for improving your SEO, as they use a small number of specific words that relate to your business.
Sticking with 3 to 5 words can narrow down readers' options to your site. You can analyze website SEO performance with tools such as Google Adwords. This reports the success of certain keywords. Switching up keywords gives you more options in the long run, and seeking the help of experts in SEO can also help you find reliable results quickly.
2. Have a Clear Theme
The content you provide on your site also plays a major role in your web presence. You need to decide on what you make available and stick to what your products do best. One way to do so is with the design of your pages. The colors, graphics, and images should be kept to a limit and relate to your company, and keeping each page the same will confuse your readers less.
The headlines of each page should also give a clear idea of what readers can expect. Whether each page focuses on blogs, product details, sale options, contact information, or company history, they should let visitors know what to expect so that they can keep their search short. You should also promote the benefits that your products provide that are missing in others in your area. This will make customers come to you before competitors and create a dependency that only you can satisfy.
3. Constantly Update
Understanding the answer to the question, "What is web presence?", requires knowing what is going on in your field of work on a regular basis. This stresses the importance of having something new for visitors to read each day. If your visitors see the same posts and data on your site for a certain amount of time, they will start to believe that you have no new information for them. This will motivate them to look elsewhere to meet their needs. Updating your website on a regular basis ensures the readers that you are always looking out for their interests.
This can come in the form of changes to current products and introducing new ones. The more you're updating your services, the more you will have to offer for customers. You can also provide several blog posts each day to give readers further education in your services. Provide Q&As and forums to motivate customers to participate and share their opinions on how you're satisfying them so that you can see what should be changed.
4. Use Social Media
The more avenues you have to spreading your company's name online, the better chance you have of gaining recognition. That's where social media comes in, as certain sites allow people from across the world to find each other. This helps your business because of the content you can show off on different sites. Facebook and Instagram, for example, allow you to post news about your company to keep everyone up to date. Snapchat can display photos of your new products or changes that you're making to your current offerings.
You can use Twitter to post videos that show how your products work and the results they produce so that potential customers know what they are getting into. The more social media pages your company has, the more people you will be able to reach. When it comes to Instagram, you can use different apps for Instagram followers to improve your profile. People from other parts of the world can find use of your services, and you can use this as a chance to see how they can appeal to those overseas.
5. Go Mobile
Web presence management also requires that you are able to make your website usable at your customers' convenience. This involves marketing on the gadgets we use throughout the day. In this case, it is time to go mobile and make your site accessible on smartphones, laptops, tablets, and similar devices. The layouts for each device should be unique to add options for customers, as well. Including mobile devices will give customers the chance to access your site in a variety of situations.
Examples include on a bus ride to school, on a lunch break at work, or in a car with friends on your way to a party. The pages of your site should be as easy to read on the screen of a phone as they would be on the screen of a computer. This especially comes in handy for pages involving forums and reviews so that customers can still express their opinions.
Our Take on Tips for Improving Your Presence on the Internet
As helpful as newspapers and appearances on TV and radio can be in marketing your company, they are limited in their reach compared to the online world. Digital advertising will allow you to make up for these numbers. The use of certain phrasing, devices, and social media allows more people to become aware of your services. With these tips for improving your presence on the Internet, you can make your company stand out among the competitors. Check out more of our money-making advice so that you can boost your business as conveniently as possible.