Do you want best and Free Video Sharing Sites List like you tube for submission of the video free ? You can find here the best collection of free video submission sites with high pr also which are widely using by every top internet marketer.
For the tremendous online marketing and good viral promotion of the products or services or for the branding these video sharing portals are the best platform because they have millions of viewers of multimedia on daily basis.
Visual presentation of any tutorial or features of any services kind of thing by sharing video plays 100 times better role and in this way marketers get multiple times response of their work in very less time with same efforts.
For the purpose of search engine optimization also these free video websites like you tube are extremely effective whenever we create any post shaing with video or slideshow then we find that the particular web page ranks higher Google and if we have added URL of our site in description of the videos then we get quality and high page rank back link without paying any money.
Free Video Sharing Sites List like You tube Submission
1 – Vimeo – It is the no.1 our list after youtube because this is first choice of internet marketers with huge domain authority also.
Alexa Rank  – 145,   Page Rank – 9, Domain Authority – 98
With so much good quality having Vimeo gives us very good seo value for the improvement of our ranking easily.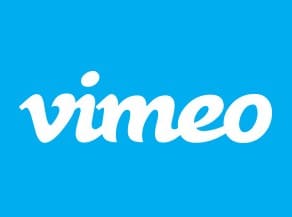 2 – Dailymotion – It is also one of the most popular website for the sharing and submission of the multimedia files and by using this site we can get high quality profile links also not only for single site but up to five websites also. I am using daily motion from last many years found a very effective for the making my content viral in few days only.                                      Alexa Rank – 85, Page Rank – 8, Domain Authority – 98
3 – MetaCafe.com – Metacafe has very good reputation in the online world and this website is becoming so much popular across the world with the millions of page views every month. It has been very practically observed that whenever we publish any multimedia in the Metacafe it gets thousands of page views in few weeks only. It means presentation about the our products or services has been seen many times in few weeks only. It has the page rank 6 and DA 88 at this time which gives us high quality seo value.
List of sites for sharing video for free submission

–

4 – Archieve.org – With the Page rank 6 and domain authority 96 at current time this site is extremely useful for effective link building and we can get inbound link with desired anchor text to make link building more natural. I always consider this website adding in the collection for my next link building task.

5 – Amara.org – It is the next video submission portal in my collection and regularly using by me. It gives page rank 7 back link on every video sharing and mentioning our URL in the description which is quite valuable for increase in overall performance of website.

More Websites Find here –

http://www.teachertube.com/
http://www.viddler.com
http://www.hulu.com
http://www.myvideo.de/
www.Break.com
www.Godtube.com
www.liveleak.com
www.Flixya.com
http://www.ourmedia.org
Free video sharing sites list which has been shared above is really important to make your content viral by sharing and internet marketers can try them for online marketing of business websites or blogs. For the viral marketing of the content you can use some more important websites like web 2.0 sites list for free and list of file sharing sites free and twitter image size of background also.