E-mail is now available in every way, whether via mobile devices or desktop computers. The role of e-mail in our work and within B2B or some other internal communication platform is vital. Most venues have CRM features designed to conduct e-mail marketing.
Companies that make most of their communication via e-mail find a great reason to prefer CRM e-mail over another broader standalone solution.
Among the many choices you can see, Gmail, as one of the most popular e-mail platforms, offers several CRMs specific to Chrome users. This way, we will introduce you to the most popular CRMs that will help you achieve integration with Gmail, which includes all your data in one place that will be at your fingertips.
EngageBay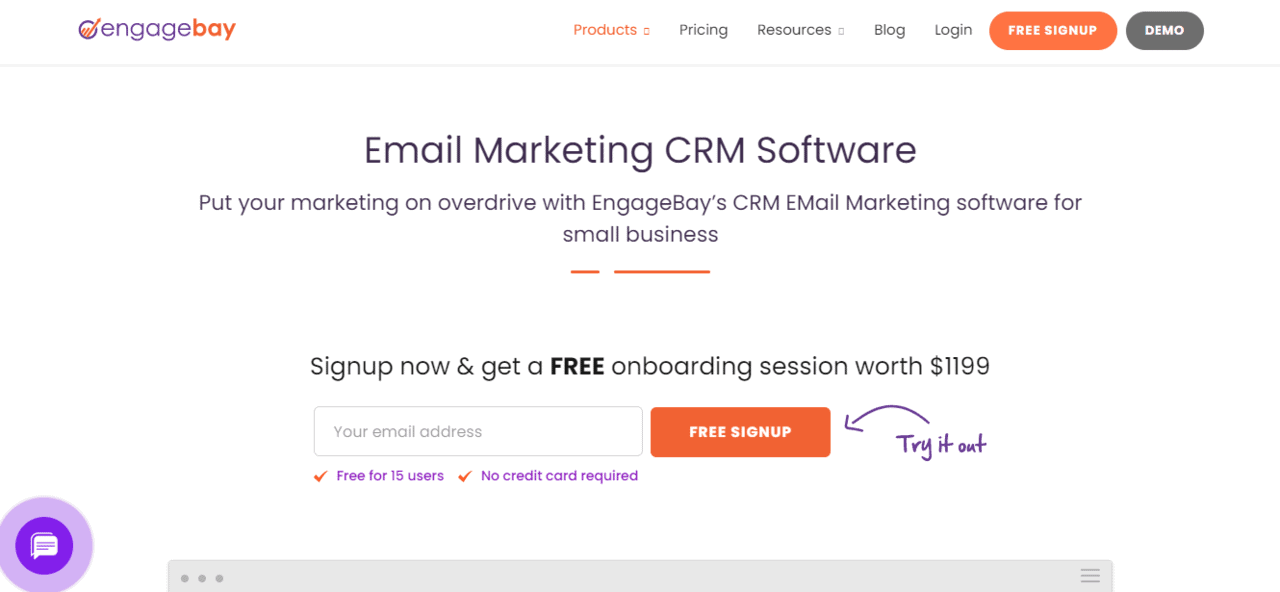 Are you a small or medium business that needs a single, unified and affordable digital platform? EngageBay could be for you! This platform combines marketing and sales automation, a ticketing help desk, and a free CRM in one solution.
Its most valuable features include:
Lead Generation tools
Contact Management
Deal Pipeline
Telephony
Email Sequences
Full Service Help Desk Automation
and more.
Put simply, EngageBay is the solution you need for your business' marketing, sales, and service needs.
Zoho CRM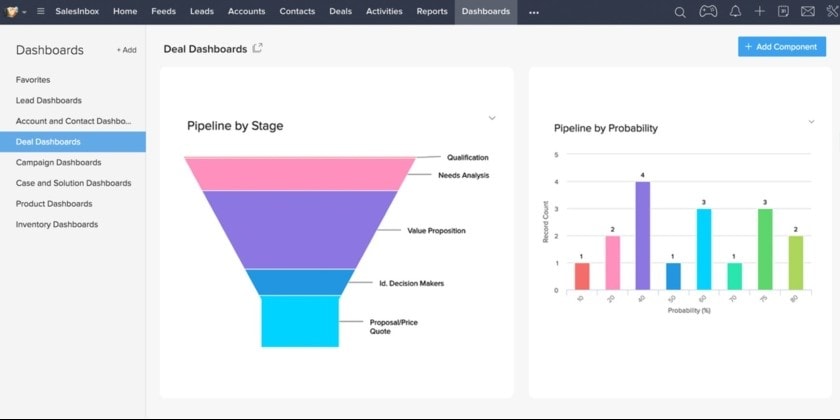 Previous analyses of the integration of each CRM with Google applications have concluded that Zoho CRM is one of the best solutions that small companies can use. With Zoho, you have insight into sales and two-way data synchronization that allows for seamless team collaboration.
Zoho is a solution that helps sales teams to use fields and layouts that are fully customizable to their needs, with localization of language and currency. It's effortless to use, keep track of appointments or tasks using Google Calendar, and has a Chrome browser extension that you can manage directly from Gmail. A more affordable alternative would be to have a WP-based website, and install booking plugins that have that CRM functionality, and something extra too.
It is available in a free plan, while in premium plans, you get the ability to integrate with Google's popular applications such as Docs, Disk, and Gmail.
Streak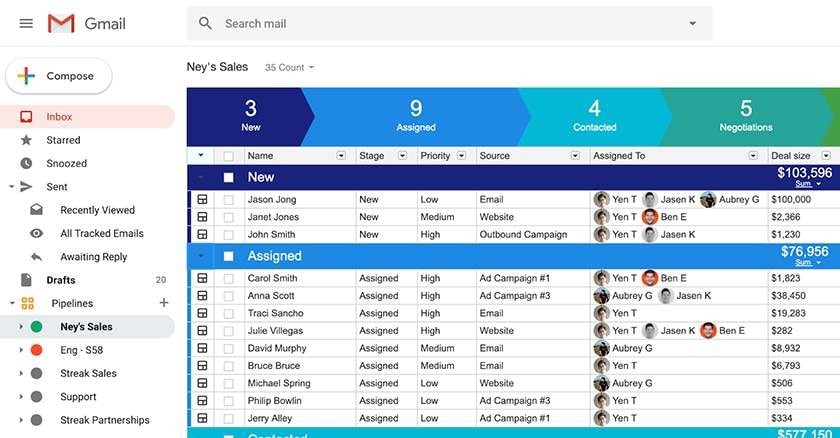 Another CRM tool that is recognizable for its ease of use is Streak. It is ideal for teams that use Gmail as their primary tool to promote marketing and e-mail sales in their daily work. Since this CRM is built directly into Gmail, it is not ideal for those companies that use other e-mail platforms. Users are enabled to manage contacts, jobs, and communications directly from the mail. It is available as a mobile application and can be easily synchronized with data on Google Calendar. It can be integrated with all Google Workspace tools and comes in an extension option for Chrome users.
Copper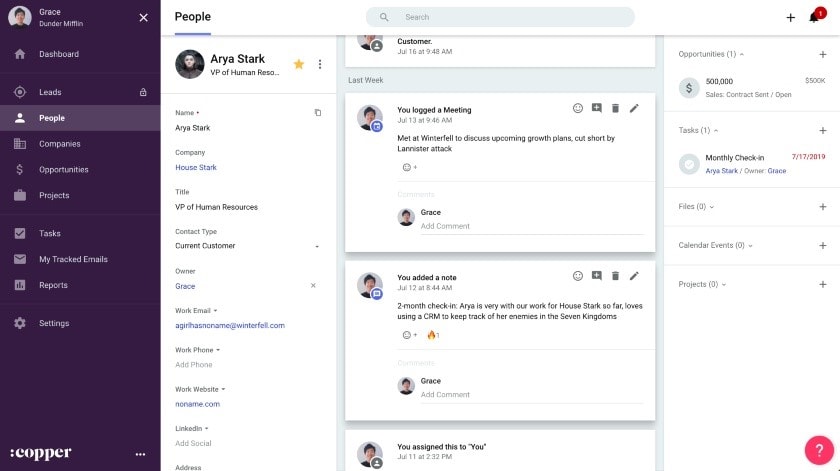 Just as we mentioned for Streak, Copper is a straightforward CRM tool that mimics the user experience of Google apps allowing users to navigate through familiar workspaces. It is possible to record meetings, analyze and visualize data and update via Google contacts.
Unlike its competition, it offers a free trial period for interested customers. It is available as an extension for Chrome browsers and offers 24/7 customer support either by phone, live chat, or e-mail.
Agile CRM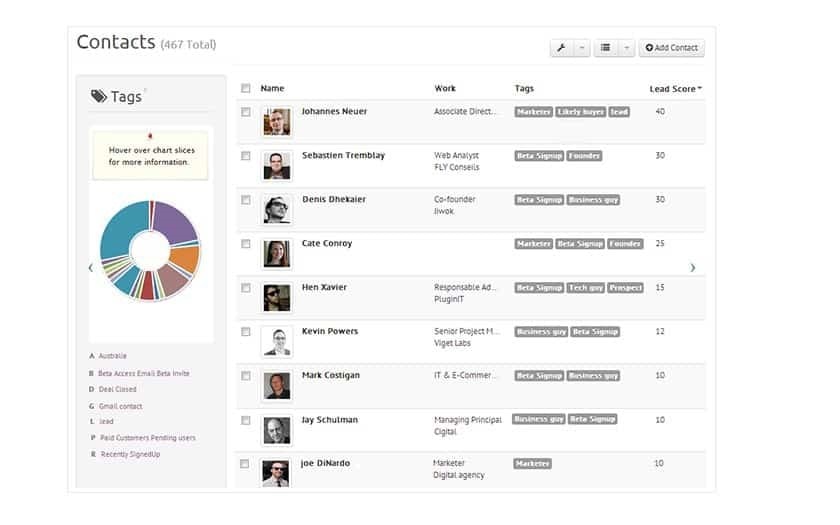 The critical feature that Agile CRM stands out from its competition is the ability to attach a map that can collect all geographic data and provide a visual representation of your client's location. It is available for mobile devices through an app that tracks sales productivity, customer conversion rates and allows users to manage the business through an advanced mobile dashboard.
The disadvantage of this CRM tool is live chat, but it does not diminish its overall value and power. The Chrome browser extension is vibrant with integrated sales and marketing features. You can combine it with Docs, Calendar, Disk, and Gmail applications.
Freshsales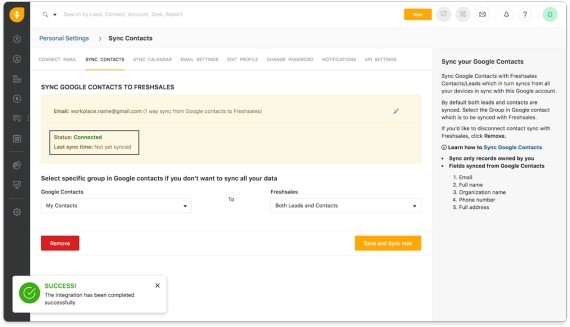 If you're looking for a complete CRM tool that can integrate with Google Workspace apps and extensions for Chrome browsers, then Freshsales is ideal for you. It is possible to manage a Gmail account within CRM and synchronize obligations, tasks, customer data directly from Gmail.
Another outstanding feature of this tool is that it is completely free for unlimited users, without possible premium paid options. Compared to the competition, no technical knowledge or skills are required to use and put this tool into use. It is possible to create custom fields modules, automatically create forms for potential customers, and link e-mails.
NetHunt CRM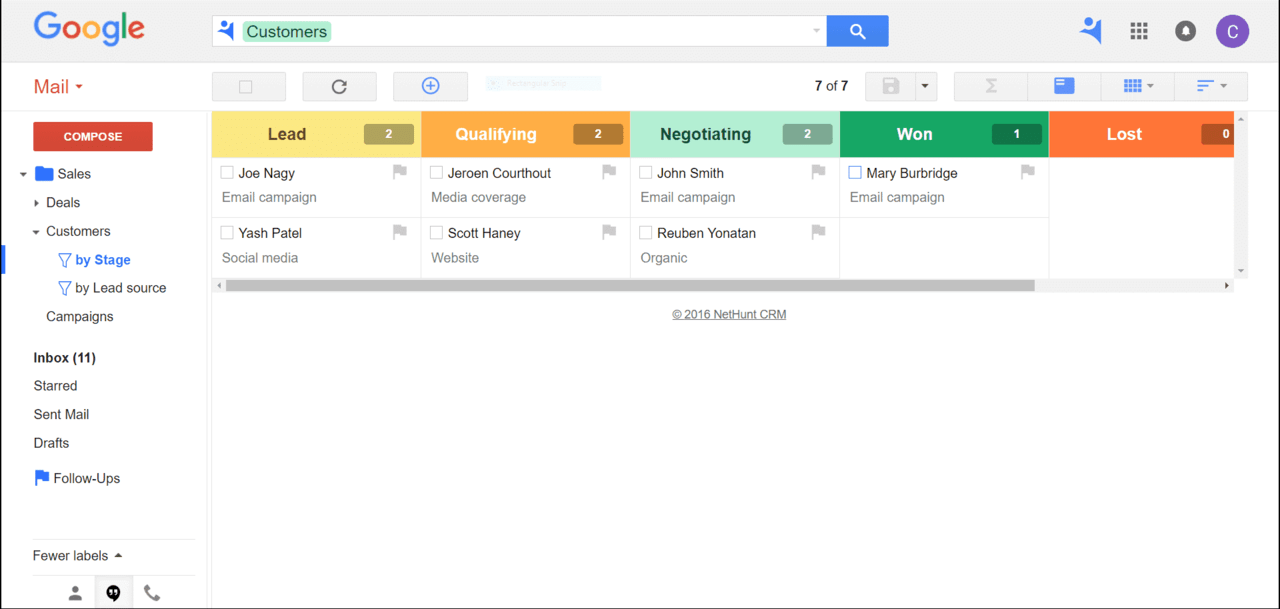 One of the novelties on the market is NetHunt. It is a tool that provides customizable CRM functions while connecting to your inbox. This tool includes e-mail tracking, unlimited folders, records and upgrades, calendar support, and more. It can also filter the display of documents and adjust the sales program and marketing campaigns via e-mail.
It is available in a free trial period and paid options. You can also use it on Chrome browsers.
HubSpot CRM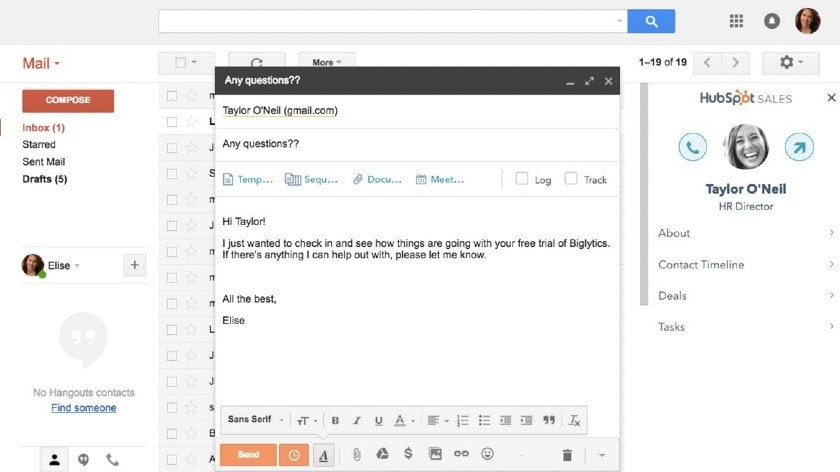 Last but not least, the HubSpot CRM free tool has been increasingly used in recent years. Precisely because it supports an unlimited number of users, monitoring their activities, and having an available database with data from over 15 million companies, it has become a favorite among the solid competition.
With HubSpot, it is possible to synchronize appointments with Google Calendar and create Google Ads campaigns. The remarkable Chrome extension offers e-mail tracking capabilities and improved sales productivity. All data can be retrieved directly from Gmail without leaving the app, while e-mails sent from Gmail can be automatically added to your contact record.
Conclusion
If you are a big fan of using Gmail and all its features, you need to pay attention to the available Gmail CRM integrations. This way, we have presented you with a list of some of the best tools that can give you a lot if you choose the right combination according to your needs, especially for Chrome users.