Are you searching for the best free stock photos sites to be used in your blog or website of any niche? Then you can find wonderful sources to find eye-catching images. Attractive photos are always an important part of design of websites because we all know an image can make 10 times impact than thousand words for describing any thing in few seconds.
We found many web designer friends or bloggers who are searching for free photos sites to get the desired pic from them to make their web pages more interactive and improving conversion rate because many of them had low budget for making their websites more appealing in look so here we are providing them best solution for their needs.
Some of these websites allow to use their pics without attribution and some requires attribution so i would suggest you to read their image use policy and terms condition for working safely and in best way also.
10 Best free stock photos sites
It is my most favorite website to take pictures for my blog and there are so many best free stock photos available in this websites which we can use on our blog to make it eye catching and their images are responsive also. They have two options paid and free both to get pics from them, if you don't want to pay then you have to use attribution and image credit to designer and the site also.
2 – Stock Snap
It is also very popular site which has collection of best stock photos and you can use images from them under creative common license and you can use them by copy, modify, distribute and for commercial use also without asking permission as mentioned on their License Page. It is among all best sites for free stock photos to take for blog and website designing.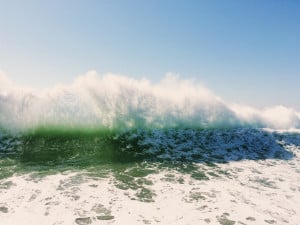 3 – Unsplash –
Beautifully captured high resolution pictures can be find here and many of them have became first choice of web designers also and you can get stuff from their sites under creative common license in public domain also. We have find many of the pics of of natural beauty also. Either we talk about the mountains, forest animals, flowers etc.
4 – Jay Mantri –
It is new but fastest growing name in photography industry and about the images provided on their official websites i can say these words proudly – very different, very unique, very clear and realistic picture and i can say no.1 source of best stock images available at their official websites.
5 – IM Free –
They have great collection of unbeatable pics related to various category either for business, health & fitness, sports, food and drink and so many more etc. Some of them may be ask for attribution with use of photos from their stock and even you can find bunch of useful icons also.
6 – Kozzi –
It is among from all nice photography sites which can provide you photos and some amount of royalty free video clips also. They offer 30 days free membership and some limited number of downloads every day and after that you can join paid membership plan or you can cancel membership in 30 days then no amount will be charged.
7 – Every stock photo –
It is just like image search engine and you can search thousands of best stock photos here according to the choice of category and regarding the license you must have to visit the website and read their terms of uses.
8 – Stock Vault –
If i talk about the most beautiful pics i have seen for the free and paid option also them this site my first choice and not only image but you can see high quality info graphics also for the tutorial kind of blog posts which will grab the attention of the visitors for more time.
9 – Image Base –
Absolutely 100 % best free stock photos and not only we are saying these words, this website also have same words and with the stock of best photos you can find some power point templates also which you can use for the presentation purpose.
10 – Open photo –
It is another site in our list of best free stock photos sites and you can also find some more images from them and regarding license terms you can visit the site. If we talk about the quality of images then we can say it looks nice and useful also.