Zapier is one of the best ways to integrate multiple tools and streamline your team's workflow. Busy teams can easily exchange information between apps and automate by being able to switch faster. All in all, it makes for a much more efficient workflow and allows everyone to focus better without having to hop from app to app every five minutes.
Looking for reliable and affordable WordPress hosting? WPMU DEV is fast becoming one of the best choices on the web. Get 20% off any of their fully-managed and dedicated plans.
This made it one of the most popular tools for digital and in-house teams all over the globe. It saves time, makes integration easy. However, it is quite pricey, especially when the workflow is substantial and may even lack some of the features your business requires. So, why not shop around for an alternative.
Today, we'll be giving you quick reviews and comparisons of some of the best Zapier alternatives on the market. 
KonnectzIT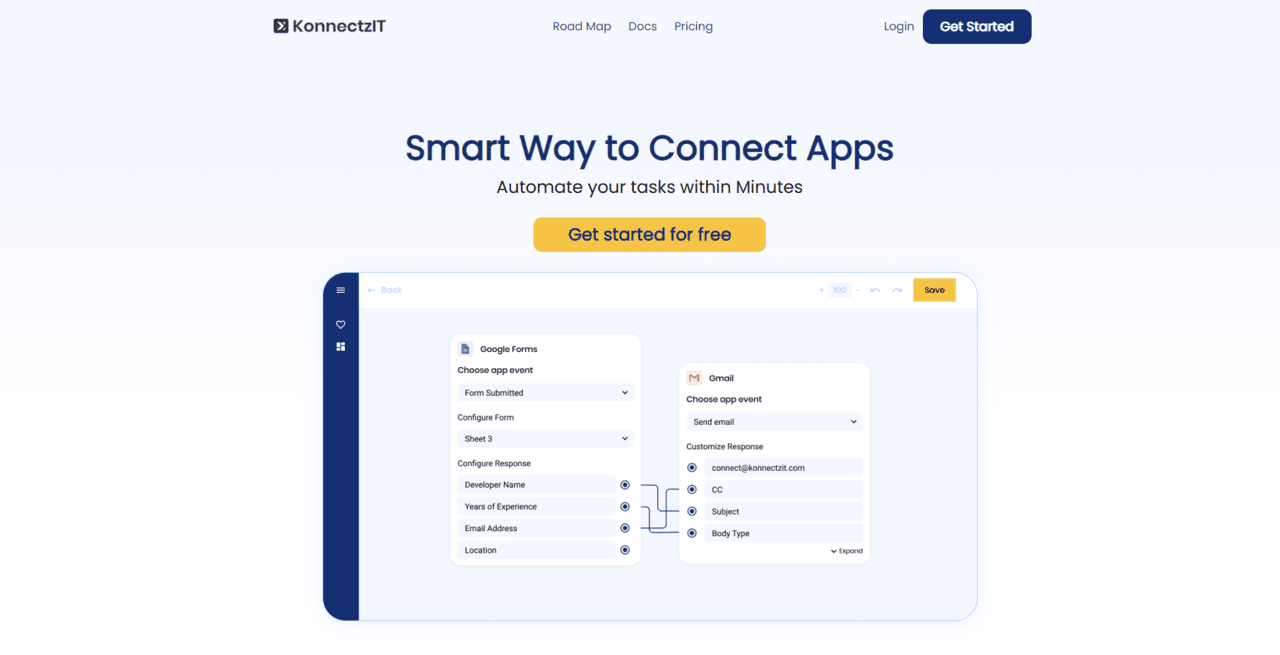 While there are more well-known Zapier alternatives, we chose KonnectzIT for a reason. This nearly all-in-one automation platform allows you to drag-and-drop your workflow using a visual flow builder. All you have to do is drag-and-drop any app you wish to connect and map the fields between them to establish a connection. This method can create an automated workflow within mere minutes, and a massive library of apps (350) sure doesn't make it longer.
Plus, automation doesn't have to mean machine-like and robotic. Most companies require high customization and personalization in order to execute everything properly, and KonnectzIT makes personalization easier than ever. The interface is minimalist and accessible while allowing you to track and monitor success rates all at once. The dashboard also provides insight into different actions taken such as recent connections, latest apps used, total tasks, etc. 
As far as pricing is concerned, that's also one of the reasons it takes the first spot. For a team that needs to complete under 4,000 total tasks each month, you'll be looking at a price tag no higher than $ 119 for a one-time purchase. 
ZigiOps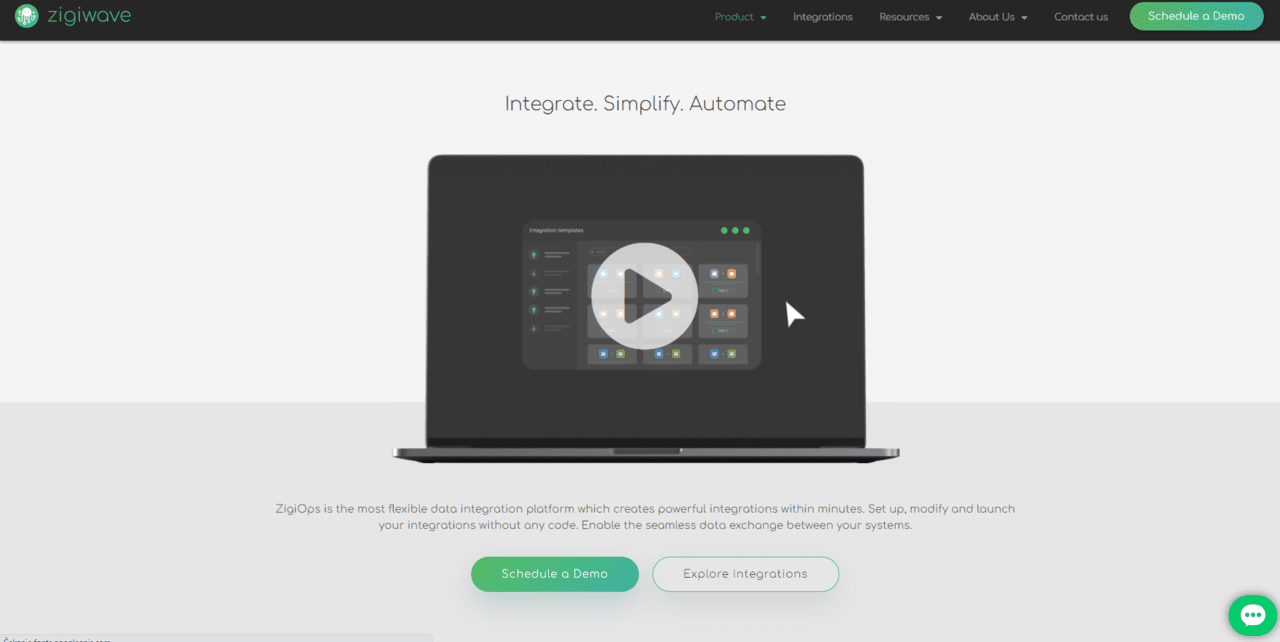 ZigiOps is an integration platform that requires no coding knowledge whatsoever. And while it doesn't offer as many integrations as Zapier or KonnectzIT, it does offer a special feature that allows the user to request a custom connector. Setting up integrations can be super simple using the template library, even for those with zero experience in tech – so if you happen to be one of those, this is a no-brainer. 
It's also highly adaptable, and the developers thought of almost any kind of use case imaginable. No matter the industry or the line of work, ZigiOps will be able to handle whatever you need. Plus, the platform is hosted on-premises but can be connected to the cloud if need be. When it comes to security, it is important to note that it acts as a middleware between various systems and stores none of your data.
If you're interested in giving this tool a go, it does offer a 14-day free trial that should give you enough time to tinker with the features and make the final call. However, if you decide to get it, be warned, the price tag is hefty – 900 euro per year. This and some other functionalities are why we recommended it for more substantial teams. 
API Fuse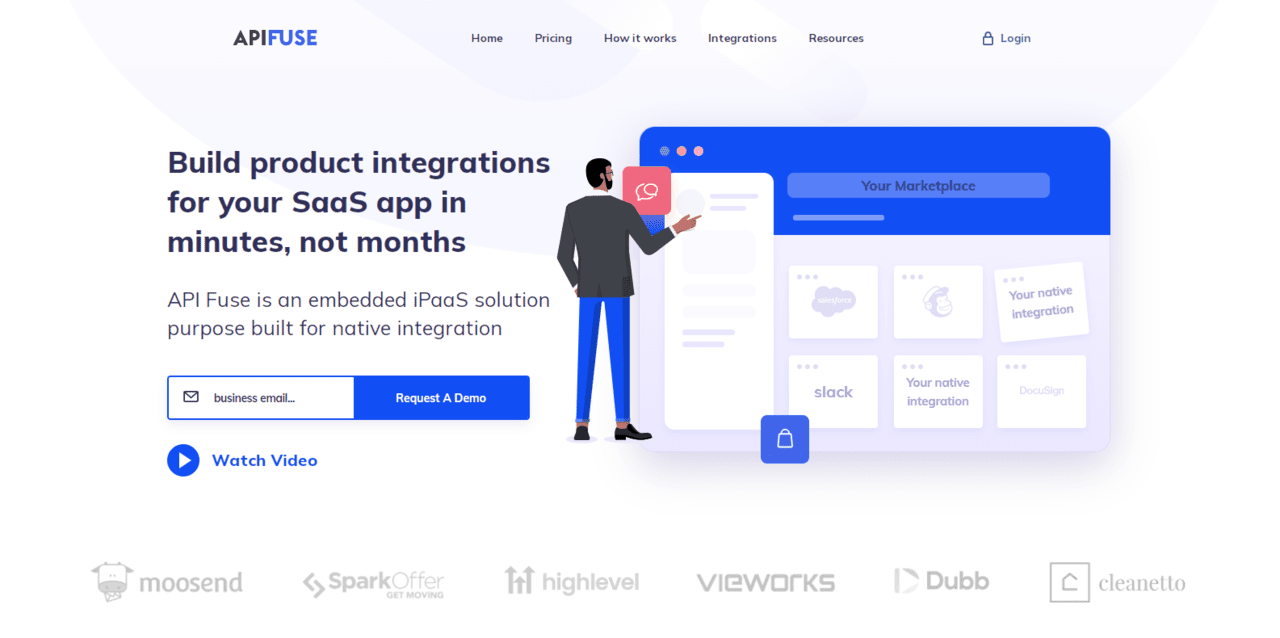 API Fuse is an embedded integration system intended for SaaS apps. Its main purpose is to allow tech companies to respond to their end-user integration request in minutes instead of months. With API Fuse, your customers are able to connect their apps without ever having to leave your platform or product. Its white-label mode gives SaaS companies the option to showcase the most requested integrations in their own custom branded environment. 
The analytics feature is one of its biggest standouts. Their high-customization options and insightful data allow a peek into customer behavior. This way, companies can easily see what's sought after and know what to release as an innate integration next. When it comes to monetization, product managers can have full control over how to price their native integrations leaving nothing to chance.
There are some cost-effective plans starting at $ 500 per month, and the prices go up depending on the number of integrations. Custom plans can be made based on the number of connectors, which makes this platform a top-notch choice for a SaaS company looking to get started with native integrations.
Workato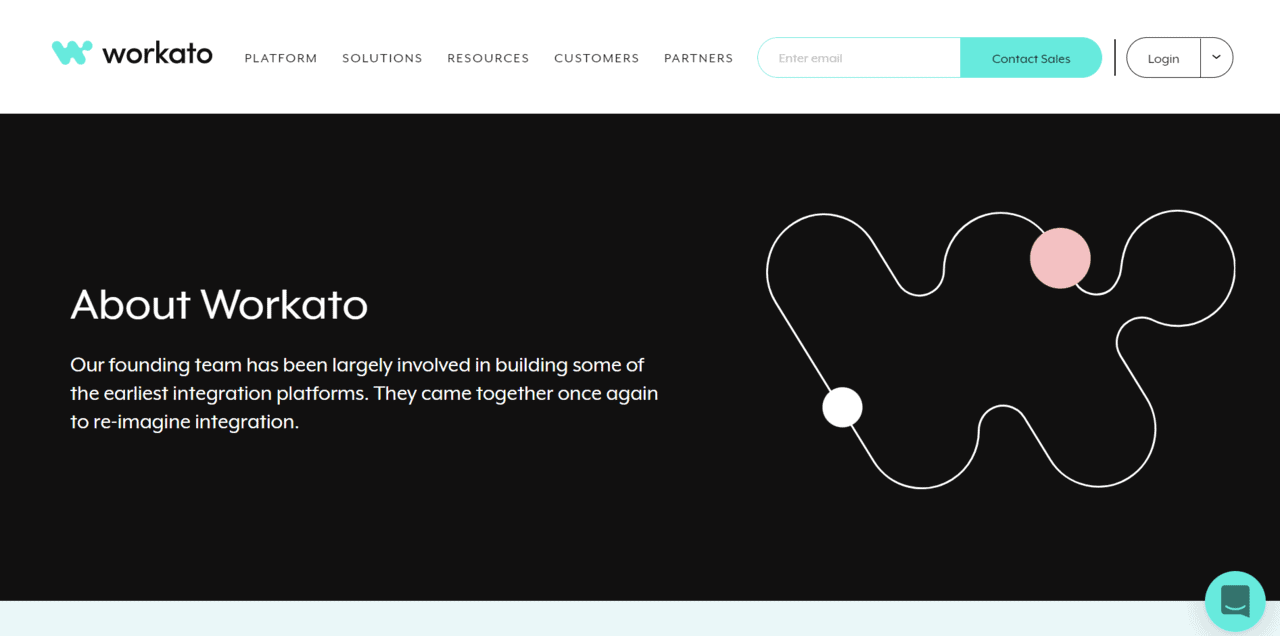 Workato comes from the minds that gave us some of the earliest integration programs known to the internet, and they're here again to set it up for a new era. Next to Zapier, Workato comes in with a high 400 possible integrations already implemented. It's one of the best in the game when it comes to workflow automation for enterprises. And, well, that word might bother you "enterprises." It usually comes with a price to match its scale. 
The interface is intuitive and allows anyone to get around quickly; it includes reusable and responsive integrations plus smart versioning. Workato has features aplenty – automation, custom bots, process integrations, data integrations, so on and so forth. Aside from all that, it's also hyper-focused on security and has just about any security feature a larger company might need. 
You might be surprised to hear, but this tool does offer, albeit a personal free plan with basics. However, the price does go up for extra functionalities, and it isn't cheap. A self-servicing plan with pro features will cost you $ 599 per month. When businesses are concerned, you'll be looking at a price tag of anywhere between $1999 per month to almost $ 3000. 
Wrapping Up
Finding an integration platform to replace Zapier is not impossible. You just have to know what to look for. The options we gave you today cover all the bases, from affordable to high-end. It's up to you to know what your team needs and how much you're ready to pay for. After all, these tools save a lot of time, and as they say, time is money.