A VPN, or Virtual Private Network, lets you create a safe and secure connection to other networks over the internet. At least, that's the vague explanation most nerdy bloggers will give you. However, I'm a special kind of a nerdy blogger — the cool kind (*lowers glasses and flexes braces). So, I'll give you a more in-depth explanation. A VPN actually hides your location, your identity, and the IP address from the rest of the nosy internet. It lets you roam free and be completely anonymous.
The top-notch VPN services will also encrypt your internet traffic and run it through their secure servers.
That way, no one can see what you're downloading or reading – not your ISP, not the government, not your imaginary friend called Lucile (just me? 'kay), not even the VPN itself.
With your internet data (you sinner!) fully protected, you can be sure that you are completely anonymous while you are checking your online bank account or adult entertainment site (mmmhm, I said it…kinda). So, if you want to keep your browsing history, bank details, and emails away from snoopers and meddlers, a VPN is the way to go.
In this awesome post, you'll get to read some basics about the best VPN services that are rocking the internet-Casbah at the moment. You've probably heard for most of these, as some are sponsoring your favorite YouTubers, while others are popping up when you open your third-party app. So without further ado (*cue the drums), here are the top ten VPN services of 2019.
ExpressVPN

At the moment, ExpressVPN is the best VPN service money can buy. It has over 3,000 servers, unlimited speed, and a whopping 160 VPN locations in 94 countries. This glorious service has some fantastic apps, easy to use, and navigate through, excellent 24/7 customer support, and you can use it on Windows, Mac, Android, iOS, and even BlackBerry and Linux. Furthermore, you can also install ExpressVPN on your home router, Android TV, and games console. One of the primary drawbacks of the service was it allowed solely three simultaneous connections per one account. However, that has also been fixed, so now ExpressVPN allows five connections per account. One of the best additions to this remarkable service is that it gives 30-day money-back guarantee, so you can easily cancel the service if you don't end up liking it.
IPVanish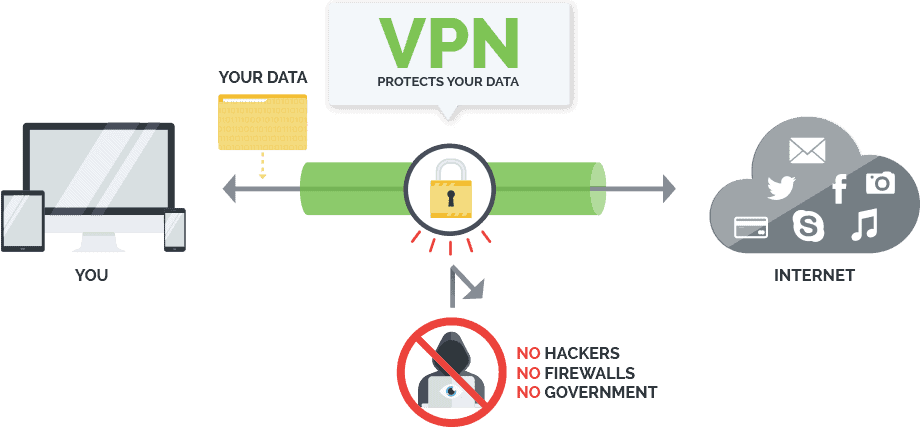 IPVanish is a close second to ExpressVPN on our list. It boasts more than 1,300 servers, more than 75 server locations, and a terrific ten simultaneous connections per account. The service works great on lots of devices, including Android, iOS, Windows, and Mac, and the desktop apps provide plenty of options that both allow versatility and maintain simplicity. One of the downsides for some users may be the fact that the mobile version of the app doesn't have the kill switch. IPVanish also has a 24/7 customer support and a 30-day money-back guarantee.
Click here to read more about IPVanish.
Hotspot Shield

Hotspot Shield is a super-popular VPN service that offers a free data allowance, fairly good performance, more than 70 server locations, and over 2,500 servers. However, the main reason why Hotspot Shield is number 3 on our list is the fact that it offers premium quality for a very low price. It does have some limitations when compared to its competitors, but it is a great solution if you are running on a tight budget. For example, it doesn't have the support for the OpenVPN standard, meaning that you won't be able to set it up on your router, Chromebook, or games console. Lastly. We should mention that Hotspot Shield also offers a week-long free trial of the paid service, which will give you plenty of time to decide whether this VPN service is the right fit for you.
NordVPN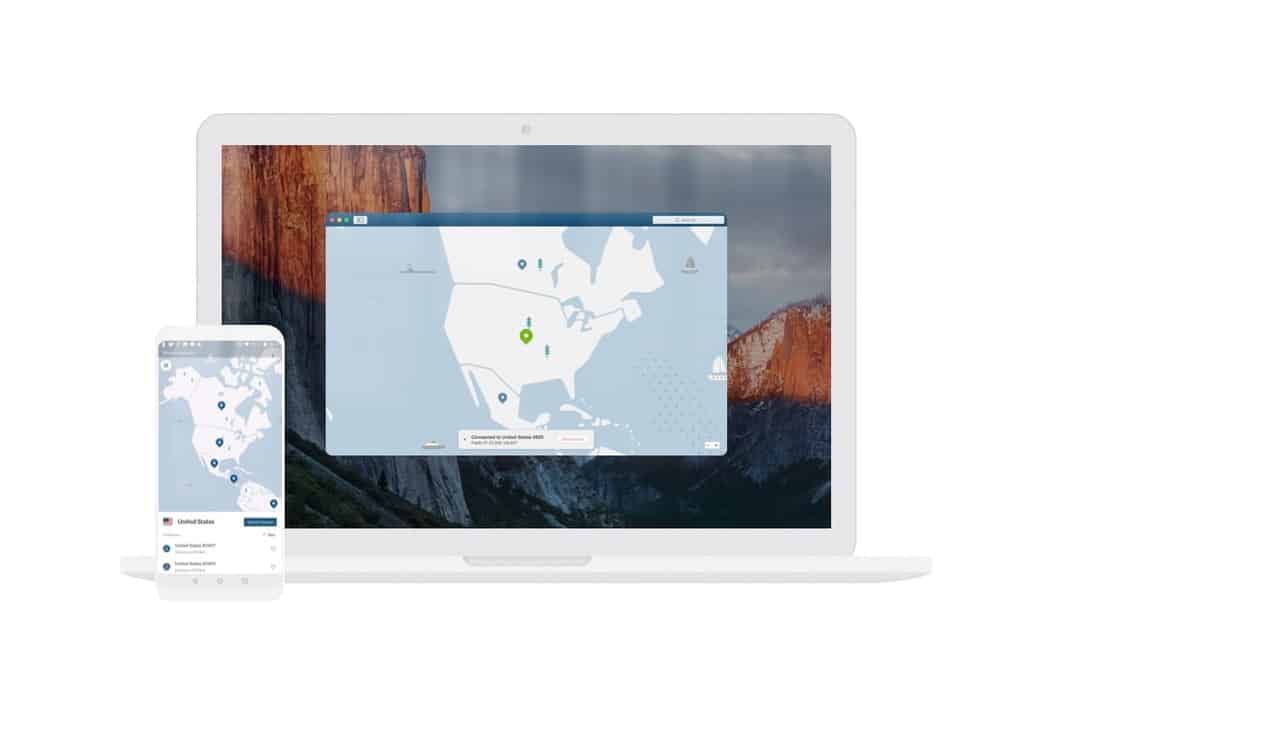 If you are all about premium security, NordVPN is one of the top options to consider. It has more than 5,600 servers on more than 60 locations, a super-handy connection wizard, and awesome 2048-bit encryption. With NordVPN, you will get strong DNS leak protection, great connection speeds, and two kill switches. Furthermore, NordVPN also has proxy extensions for the likes of PayPal, Bitcoin, credit cards, Firefox, and Chrome. You will also get SmartPlay that allows you to go around geo-restrictions, so it is great for watching Netflix, Amazon Prime Video, etc. However, due to the infamous data breach from October 2019, NordVPN is not among our top three OpenVPN services. The service has taken some necessary steps to remedy that, so we have confidence that there won't be any such events in the future.
Windscribe

Windscribe is often described as a "basic VPN," and it is exactly that, with one killer feature that differentiates it from the rest of the pack – unlimited connections. Windscribe has 400 servers, 60 server locations, and it is compatible with a variety of platforms, including Amazon Fire, Kodi TV set-top boxes, and routers. One of its major standout features is a very generous free service. It gives its users up to 10GB per month, as well as an affordable priced paid service that allows connections to the unlimited number of devices at the same time.  On the other hand, Windscribe's network doesn't have a very good performance, and it has a somewhat slower connection time than its competitors.
TunnelBear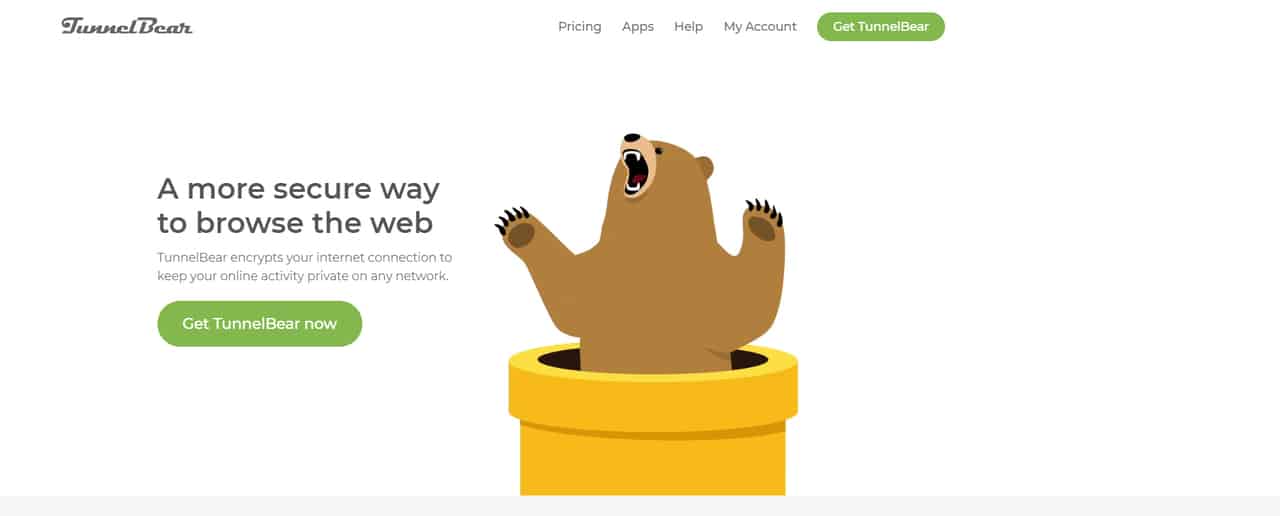 TunnelBear is particularly good for newbies and total amateurs. It has 1,000 servers and over 20 server locations. However, its most prominent feature is its extremely user-friendly interface. Furthermore, TunnelBear offers a great limited free plan, ideal for relaxed and casual use in cafes and airports. As for the pricing and network performance, TunnelBear falls right in the middle. It is fairly average compared to other services on our list. It is also worth mentioning that the company is big on security and privacy, so you can check out two third-party audits on their website.
CyberGhost

CyberGhost features a user-friendly interface, lots of features to choose from, and a variety of buttons included in the Windows client software for torrenting files, streaming media, evading censorship, and overall protecting your Wi-Fi transmissions. CyberGhost has around 3,700 servers in more than 60 locations all over the world. You don't have to provide your real name to use it. All you need is a functioning email address, and you can even pay in bitcoin to keep your anonymity intact.
StrongVPN

StrongVPN is a terrific VPN option, especially if you need up to 12 devices simultaneously connected. This VPN service offers quite solid performance, great for bypassing region locks. However, it is important to note that although its ability to link 12 devices at the same time is impressive, there are also some downsides. Relatively high price, even when it comes to an annual subscription and no money-back guarantee are some of them. However, StrongVPN has a good 24/7 customer support, as well as a handy helpline with even more limited opening times.
VyprVPN

VyprVPN is currently one of the most secure VPN services on the market, mostly due to the fact that it is a Swiss-based service. It has more than 70 server locations and over 700 servers and supports a maximum of five devices. It features its own famous Chameleon protocol, which will get you online even in countries that employ VPN blocking, such as China. Furthermore, VyprVPN also offers extremely fast download speeds and a so-called "zero log" policy, which keeps your data completely private.
Surfshark

Aside from having the coolest name on the list, Surfshark offers some pretty advanced features. This VPN service is fairly new on the market, but it is both powerful and fast. It bypasses region restrictions swiftly and with ease, and it offers a great value for a very low price. However, it doesn't offer a free-trial period, but considering the price, that shouldn't be a problem. We should also note that Surfshark has over 800 servers on more than 50 locations, but some servers have different physical and IP locations. This could potentially mean that you would be getting a somewhat sluggish performance, depending on your point of access.
We tried to make an all-inclusive list so that everyone can find the right VPN service for themselves. Whether you're a pro-developer, 16yo newbie, a corporate shark with tons of money, or a penniless enthusiast, this list has a VPN service to keep you safe.