Animations became extremely important over the years, mostly because it is now easy to create them, thanks to many tools you can find nowadays. Before this, you needed professional (and expensive) animators to create even the shortest animations. But thankfully, technology has developed over the years, and what used to be expensive and sophisticated work is now one funny and enjoyable job that can be done by every person connected to this dynamic world.
As we mentioned already, many video animation tools are the ones we have to be truly thankful for because of this opportunity to enrich our work basically for a small amount of money or even completely free. Once you start browsing through the net in search of the proper animations maker, you will quickly notice that there are many of them, and most likely, you will have some problems rating which one is the best for you.
That is where we jump in with our list of recommendations for the 7 best video animation makers that will narrow your search and help you to choose the best one.
Vidtoon 2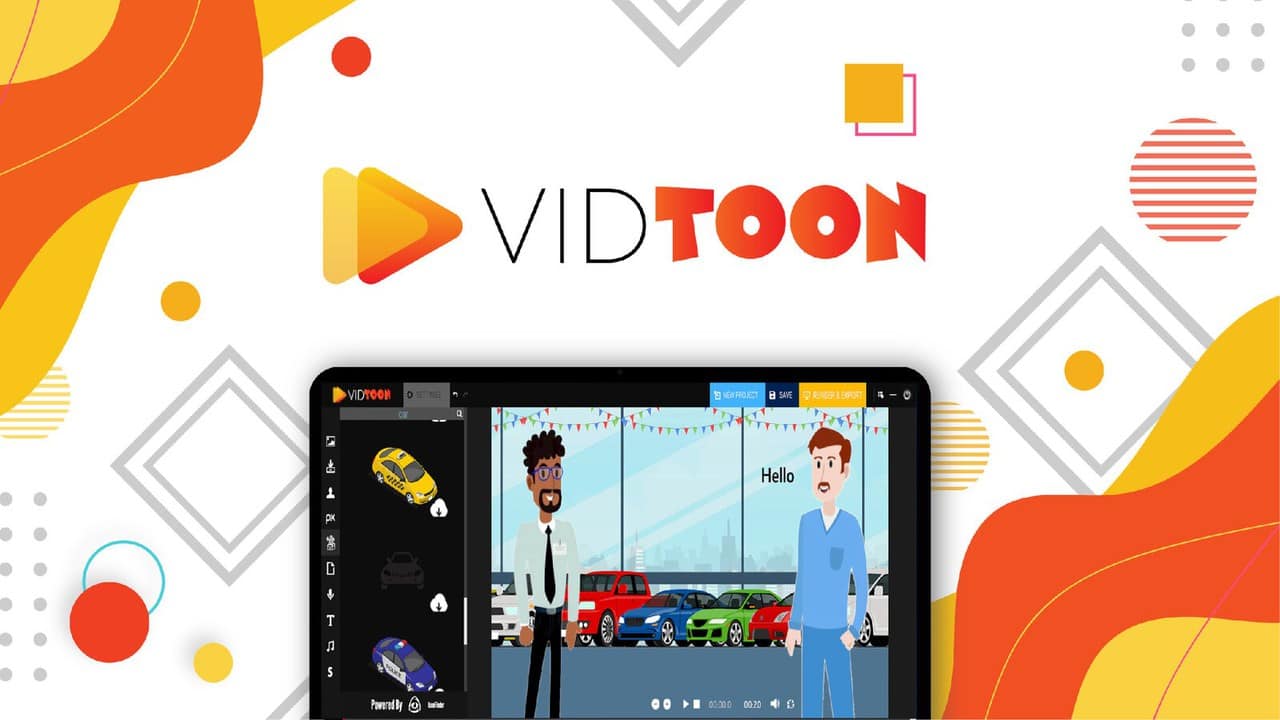 Starting from the very top, Vidtoon 2 is the tool that will change the way you see video animation creation. This is one of the most popular video animation makers, and it is incredibly easy to use. Once you download Vidtoon 2 on your computer, you will see the dashboard emerging; it is way faster than before, making it easy for you to understand the concept of this software so that you can start working immediately.
Thanks to its Modern User Interface, you will be able to create even those sophisticated Pixar-like animations for which everyone before needed to hire experienced professionals to do it. There is also an unlimited range of images in association with Pixaboy that you can use for your animations, giving you the ability to set and adjust your animations' backgrounds. This and many more amazing features will make a hell of an animator from you while saving you time and money.
Moovly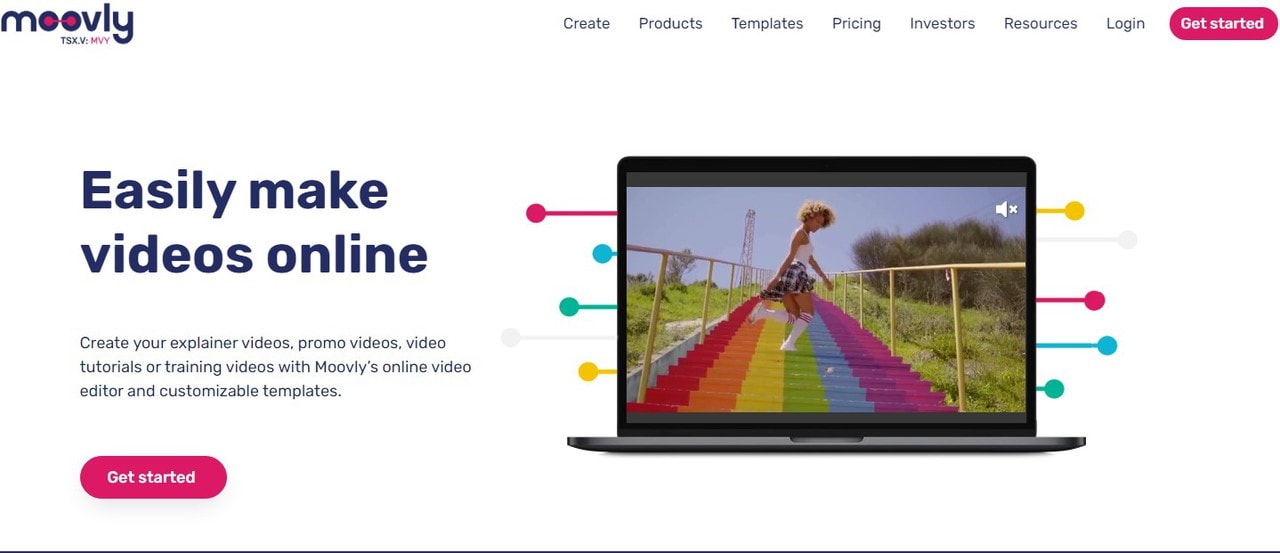 Experienced designers developed this tool, and it is proven to be a reliable and professional solution for your video animation issues. This software is entirely cloud-based, meaning there is no need to download or install any software on your PC. Everything that you need is a good internet connection and a stable web browser so that you can start working on your animations immediately.
Moovly offers you rich media libraries with more than 1 million media assets at your service. This includes stock videos, motion graphics, music, sound effect, and many more. This animation maker also offers 4 different animated video solutions: small business, large enterprise, education, partners. As for pricing, it goes from free versions up to 49 dollars depending on your needs, or do you want to pay fees per month or per year. If you choose an enterprise pricing plan, you will have to contact developers as this plan's price is custom-made.
Animaker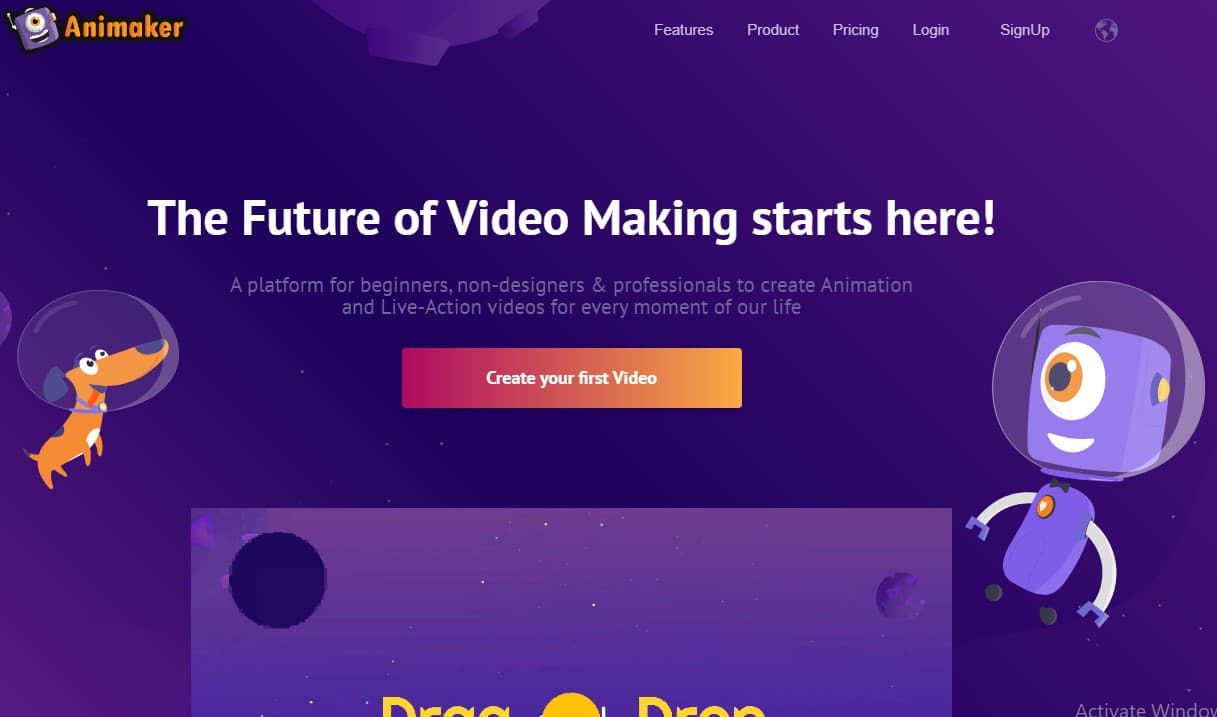 This is yet another video animation maker that will help you significantly in your work. What characterizes Animaker is its reliability and easy drag and drop functionality, vibrant and reliable interface that will make you look like a true artist when creating animations. Using this tool, you can count on professionally crafted templates that you can customize additionally and publish in under 10 minutes total.
This tool has a mighty HTML 5 engine, meaning that you can count on maximum stability while creating your animations. You are also supplied by a large collection of animated characters, properties, BGs, icons, etc., all thanks to Animaker's large video asset library. As for pricing, you have 4 pricing plans to choose from, starting from 10 dollars per month, up to 30 dollars, with custom pricing for the largest plan.
Powtoon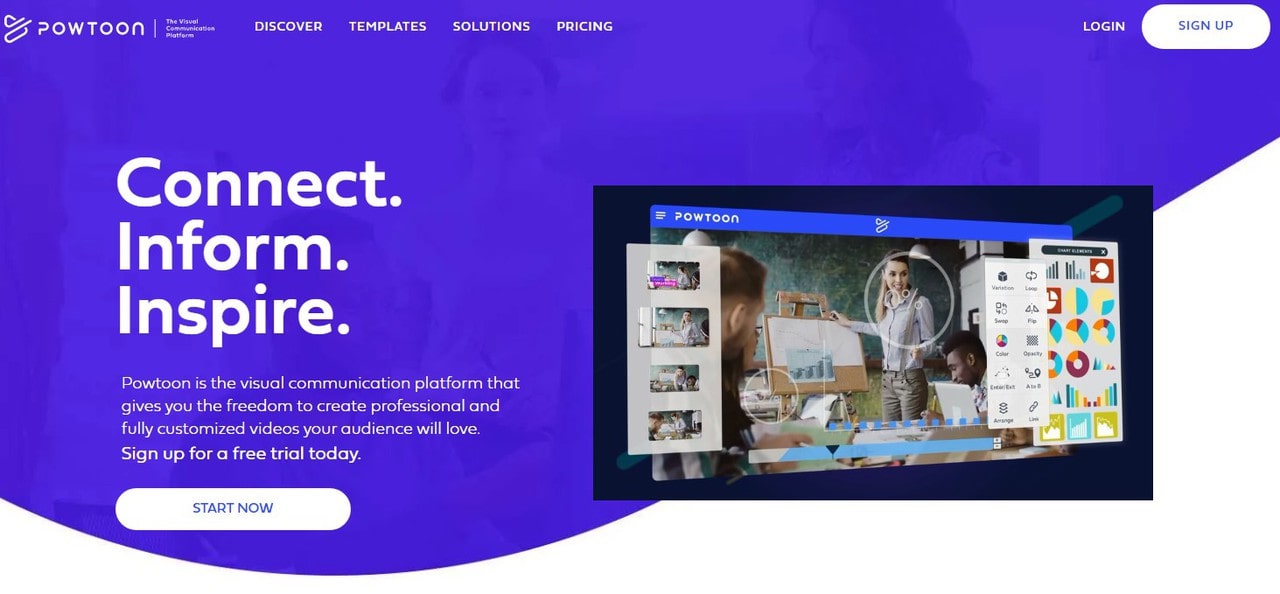 This platform gives you the freedom to create professional and good-looking videos for your users and targeted audience. This platform is suitable for business owners as it mostly focuses on presentations and the best way of making it.
Using Powtoon, you will create the best possible video presentations that you can show to your customers and clients. The most important features include the powerful library, a simple editor that helps you to create cartoons, customizability to laptops and tablets. 3 pricing plans are going from 19 dollars per month up to 99 dollars per month for those more sophisticated features.
Vyond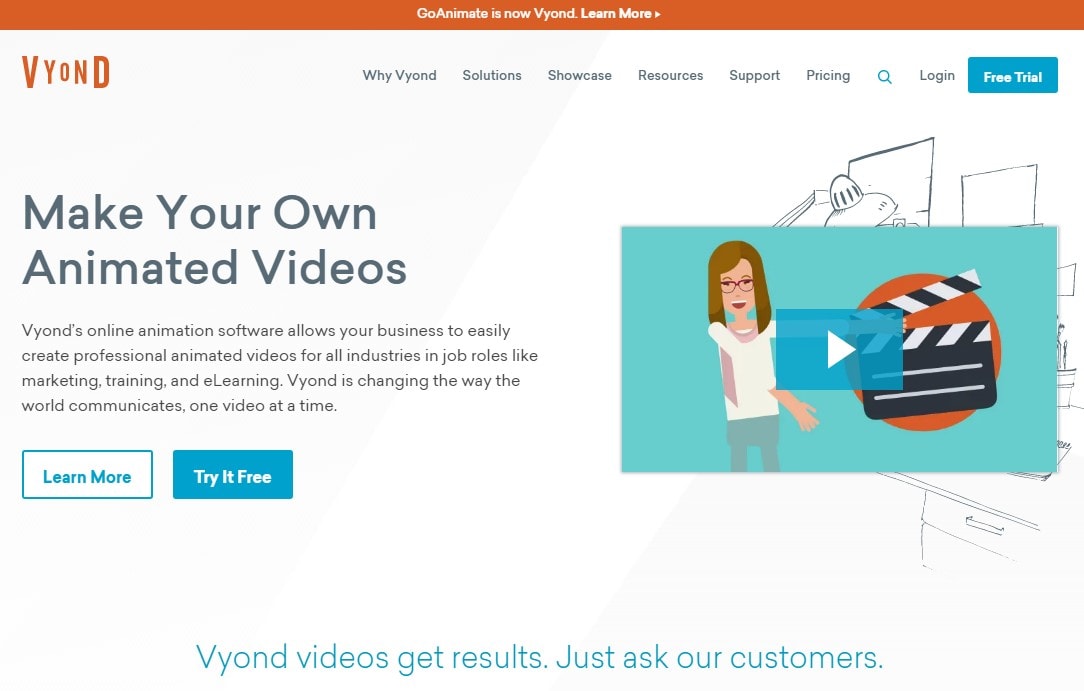 Vyond is online animation software with whom you will create professional animated videos for your business, no matter which branch of industry you are working in. What is unique about this tool is that you can use storytelling to make your animations better. Other features include various abilities and functions with whom you will create videos for marketing, training, sales, presentations, and more, then you have a large number of templates available so that you can create your videos with ease. There are 4 pricing plans with prices going from 299 dollars per year to 999 dollars per year, with custom pricing offered for the largest plan available.
MotionDen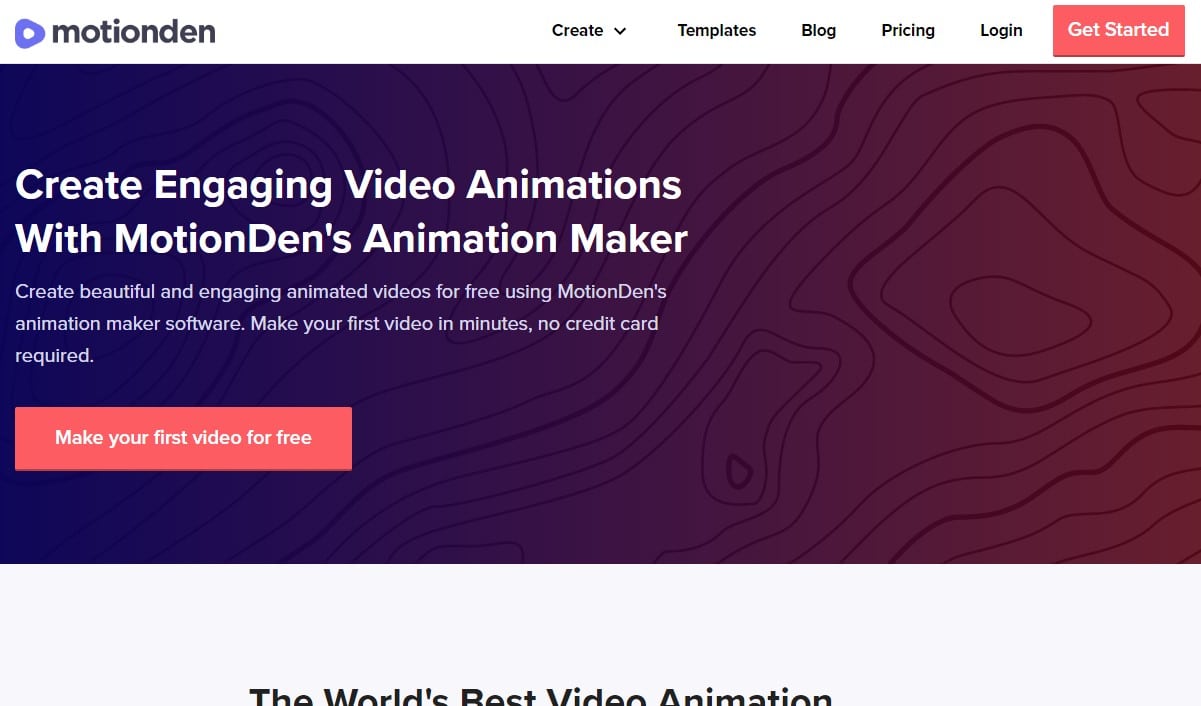 With MotionDen, you will create excellent video animations by adding different templates. You have to choose the animated video of your desire, then customize it in the MotionDen app, and after that, MotionDen will do the rest of the work for you. Very simple and easy-to-use tool that goes with 2 pricing plans. One with 9 dollars and the other with 39 dollars per month, there is also an option to switch on annual payment.
Blender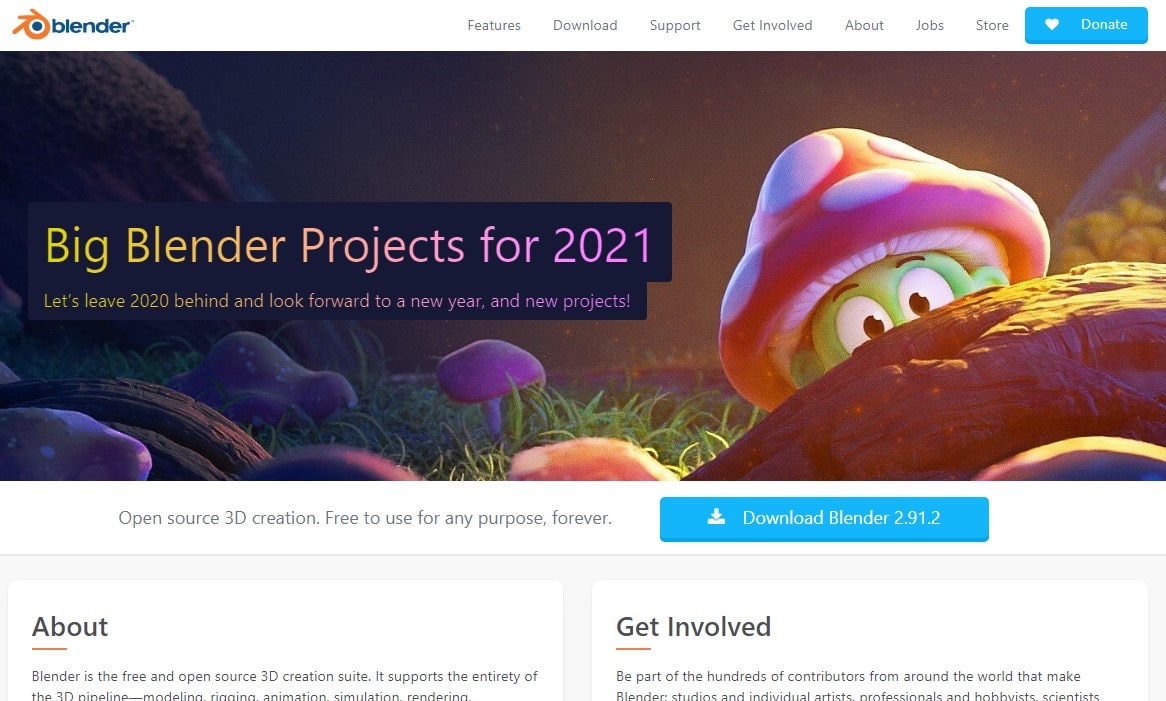 Blender is one professionally-designed, easy-to-use, and most importantly, open-source 3D video animation platform. This tool supports modeling, animation, composting, rendering, and motion tracking. These features will help you to organize yourself and create the best animations possible. What is special about this platform is that this is a public project, which means that various creators from the entire world helped in its creation.
Conclusion
Using video animation tools has never been easier and more productive than nowadays. There are plenty of excellent tools and platforms like Vidtoon 2 that can help you to create beautiful and professional animations for your work or simply for fun. Also, keep in mind and use every excellent offer that often goes with some tools like the one for Vidtoon 2 on Appsumo, which offers you a lifetime deal for this extraordinary tool (unlike many other tools for which you have to pay monthly/annual compensation). Video animations can change how you do business, so take this list into serious consideration and pick your favorite. Also, remember that when you are starting out, there is no shame in buying views.