Microblogging sites are now became the first choice of the most of the peoples in the world to share the latest updates about what they are doing at a moment and there fore we are sharing some most popular or Top Microblogging sites list to all whose who are regular user of them.
Bloggers and seo service providers also like to use microblogging portals on regular basis because most of them give high pr back links on sharing the web pages URL or blog posts URL. It has been the case study that most of the search engines also give good ranking for the website higher who have good social share signals like Tweets, pins and many others.
Not only limited to the high page rank back links there microblogging web portals gives high amount of traffic or targeted visitors to your website depends on the number of followers you have in your social accounts.
Top and Best Microblogging sites list –
1 – Twitter –
Twitter is the no.1 and most popular microblogging website with maximum number of users and billions of page views. Page rank of twitter is 10 and it is the 9th most popular website in the world according to Alexa ranking.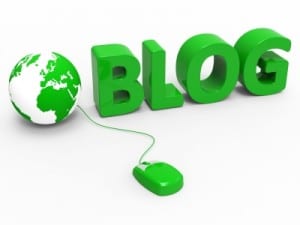 Image courtesy of Stuart Miles at FreeDigitalPhotos.net
2 – Friend Feed –
It is the very famous among search engine optimization services providers because by sharing our web pages on friend feed we get page rank 8 back links which is highly valuable for increasing pr and DA of our website.
3 – Tumblr.com –
It is also page rank – 8 website which gives us the opportunity to share our blog post URL and by doing this task we get regular traffic and instant improve in search engine ranking for the particular blog posts.
4 – Plurk –
This is page rank 7 and high quality traffic generation micro blog and regularly in use by us to share our new blog posts. You can upload photos and videos also easily in this top microblogging sites.
More list of sites for Microblogging –
5 – Pinterest –
This is the PR – 9 microblogging portal which allow users to share photos with the text which you want to share with your followers also.
6 – Flattr – 
Flattr is new microblogging site with page rank 7 which is important for seo because of its high pr and domain authority also.
7 – Dipity – 
Page Rank – 7 is good for this website and alexa ranking is near by 32,977 which shows nice popularity.
8 – Yammer – 
This PR 7 microblogging or private social network of professionals.
9 – Meetme –
This is PR – 6 web portal for microblogging available with opportunity to meet new peoples and provide free online chat facility also.
10 – Plerb –
This PR – 4 website has important place among all top microblogging sites list for the users as well as internet marketers also.
For getting more social signals we use new social bookmarking sites list and for seo friendly link building purpose we use free forum posting sites list and high pr web 2.0 sites list also. Thanks.