If you're reading this, the chance is that you're checking what you can do in terms of improving your SEO. With Google Chrome and Mozilla being the most dominant browsers available, it's certainly no surprise that they're easily used for assisting SEOs. With millions of extensions, themes, and so many customization options, getting the hang of which one is the best for SEO seems more like a daunting chore than a helping tool. And let's not even start on how expensive some SEO tools can be, making them almost impossible to use if you're just starting out. But, don't fret, we've boiled down the pool of what's out there to bring you the best, most essential extensions to help you with your troubles.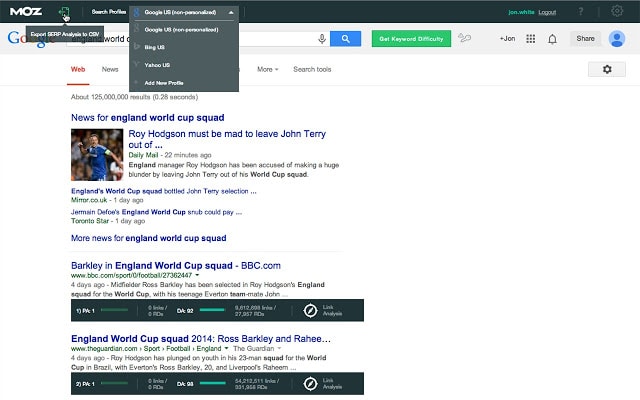 We're starting from the original, most basic, and most popular extension out there, the Mozbar. You're probably familiar with the name as they do domain authority metrics, so it's no wonder they would publish an extension that does the same. Their extension is beneficial when researching your competitors and works on telling you which of their pages have the most domain authority. There is a Pro Subscription you can choose, which will allow you to check keyword difficulty, allow you page optimization, and enables you to check the metrics in more detail. However, the basic features are where the money is at, allowing you to do the following:
Access to search customization and specification (by engine, country or region)
Assessment of Page Authority and Domain Authority of sites and pages
Access and compare link metrics across pages while viewing any SERP
Keyword search and highlighting on pages and differentiating links based on their type and engagement with them (Followed, No-Followed, External or Internal)
Element, attributes, markups and HTTP status exposing
SERP analysis detail exporting to a CSV file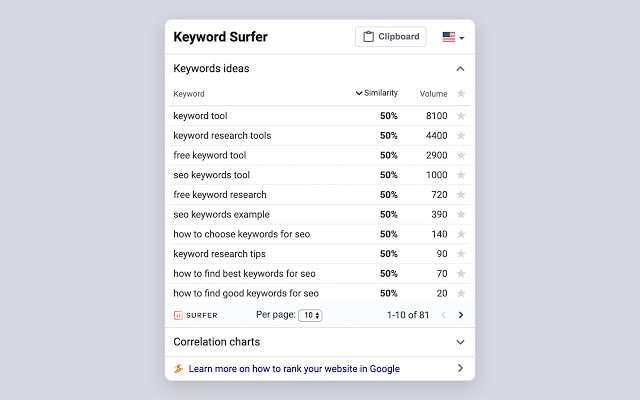 This one is keyword research and the SERP analysis tool, which gives you so much data for you to use, especially when you consider that it's completely free. Wouldn't you like to get keyword insight or have some backlink insight at the tip of your fingers? Keyword Surfer does exactly that, and you can check anything you want, on a global or regional scale. Doing so will be a huge advantage, as you'll be able to check the difficulty and plan out your content. Here are some of the features offered:
Search volume for your primary keyword
Similar keywords with their volumes and similarity score
Estimated traffic for a domain of each top-ranking page
Related searches with their volumes
Word count for top-ranking pages
Number of exact keywords used on top-ranking pages
Cost per click (CPC) for your primary keyword
SEOInfo by Weeblrpress.com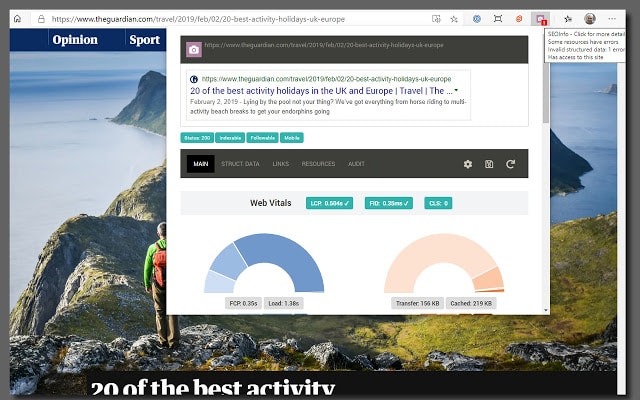 SEOInfo doesn't work on giving you keyword data or provide you with domain authority rankings, but it does tell you SEO issues on-page. This tool allows you to check how many issues there are while giving you a chance to investigate them further. This completely covers meta tags, canonicals, structured data, page speed, and many others. By simply clicking a button, all of the SEO information and graphs will be there for you to see them. This extension is quite detailed, but we've highlighted some of the best features it has to offer:
Web Vitals scores with icon alerts when out of bound
Canonicals check, i.e., not an error, not blocked by robots.txt or a redirect loop
Assets: load status (OK, 404, 403, etc.)
Check if a page can be indexed, followed – applying robots.txt content
Structured data full validation (json+ld and microdata)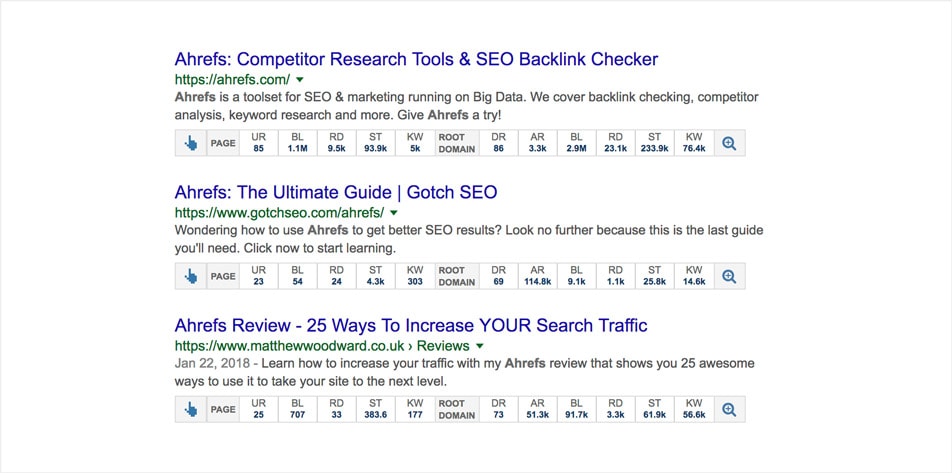 You can call this one an all-in-one or a multitool of sorts. This extension does on-page SEO reports, redirect tracing, broken link checks, and so much more. Not only that, but it offers you more insight into the page, domain, and keyword metrics, so it is safe to say that all bases are covered with this one. They offer basic features, but if you have a live account on their website, you get access to more page and domain metrics, which you should consider if you're not already using a different tool for it. Its key features are:
Title and Description (and compares them in raw HTML and rendered versions) and indexability and crawlability (Robots Meta Tag and X-Robots-Tag) contained in its reports
Keyword Difficulty (KD)
Cost per Click (CPC)
Number of backlinks
Estimated organic search traffic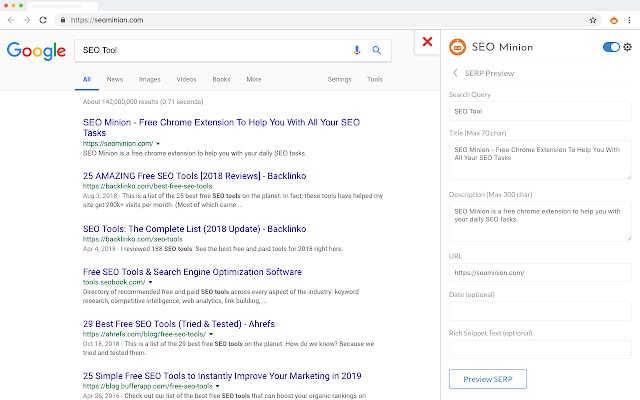 If you're in it for the long run, taking some time on tinkering around to fix your SEO can boost your traffic enormously. SEO Minion is easy to work with, as it will allow you exactly that without much hassle. It's completely free, made to help you out with your daily tasks. If you're already familiar with the Keywords Everywhere extension, SEO Minion has created by the same creator, so you already know that it won't disappoint. The developers keep adding features based on the feedback they're getting, making the extension up-to-date and open for more input. Main features are On-Page SEO analysis, redirect checks, broken link checks, and some many more like these:
Highlight All Links – quickly see all the links (internal & external) for any webpage
Hreflang Checker – check hreflang tag validity, as well as whether there are return tags present
Google search location simulator
SERP Utilities
The competition is hard, as well as keeping an eye and maintaining your SEO, so we hope these extensions give you a hand when you need it the most. You can use all of them or just the one you need, depending on if you need an all-in-one tool or just a simple keyword tool. The extensions are compatible with almost all browsers out there, so whatever you're using can be the foundation of your SEO extensions. Check them out and shout out to the amazing teams behind these extensions, as their hard work will come in handy once you add them to your browser!