Today´s article topic is everything you need to know about SEO tools. We will also list some of the best ones and say their positive and negative sides. Let us start by firstly explaining what exactly SEO tools are and what they are used for.
First of all, SEO is an acronym that represents Search Engine Information. Simply put, they help websites, and their owners rank closer to the top in search engine results. That means improving the visibility for some important searches, and the easier your website is to find, it will gain more popularity by people clicking on it, therefore attracting more visitors and possible customers. Even easier said, whenever a person types something into the search engine, they can see a long list of websites that have the searched words in their title or somewhere on the website. It's a foundation that you'll build your online success on, so reaching out to SEO Sydney professionals that'll guide you in your path might be your ideal strategy.
SEO tools can help you position your website at the very top of search engines results pages.
Now, we will talk about some of the best resulting and most used SEO tools.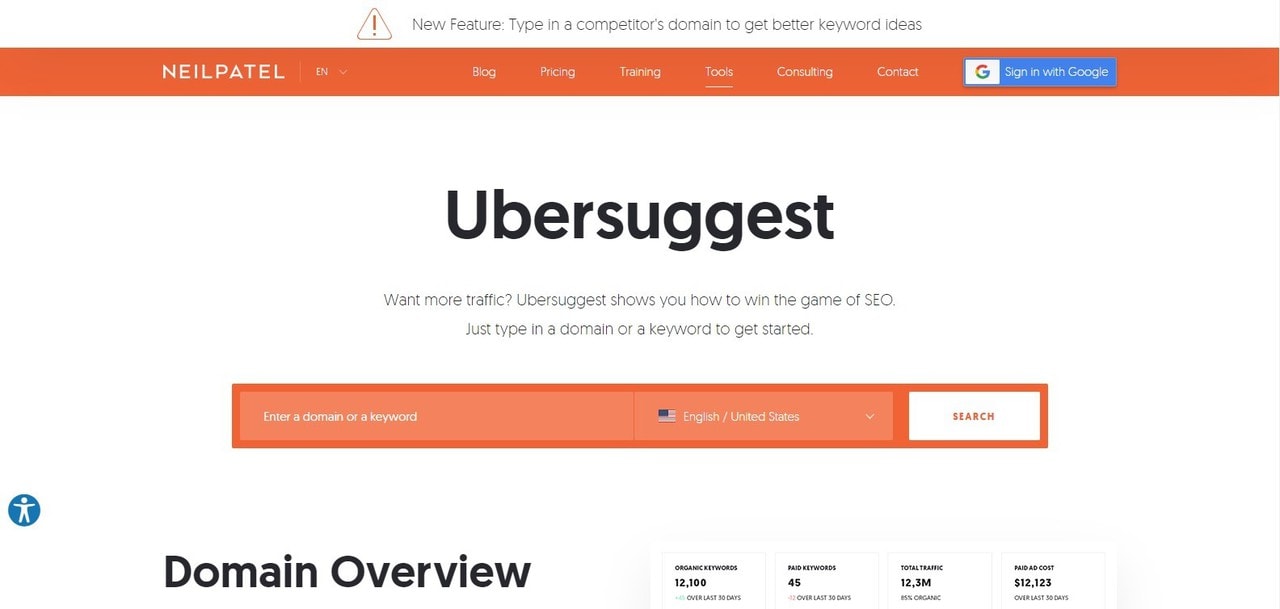 At the top of our today´s list is definitely Ubersuggest. This is a free SEO tool that not only suggests new content ideas but also allows you to learn about your competitors and get new keywords for your website and its content. The reason why this is considered to be the best SEO tool is the fact that the core product is free, unlike the other SEO tools, and you get more features with it then when paying for other tools. It is also perfect for beginners that do not have much experience in this field. So it makes perfect sense, if you are new to this, instead of paying for pricey SEO tools, to get a free tool that has perhaps more features than the pricey one.
The core product is free, but if you are in need of some more complex features, there are three plans. The first one is Individual, and it is made for entrepreneurs, and small businesses, with the ability to manage one to three sites. This plan costs $12. The second plan is called Business and is made for medium businesses that can handle four to seven websites, and this plan costs $20. The last and the priciest, that costs $40, is called Enterprise or Agency, and it is made for large businesses and agencies and can handle more eight and more websites. Some of its features also include rank tracking, suggesting some of the keywords you should be using, but the best feature is keyword analysis. That means it analyses the keywords that you are thinking of using and showing you how much people are currently searching for them. It is safe to say that this tool is number one for a valid reason.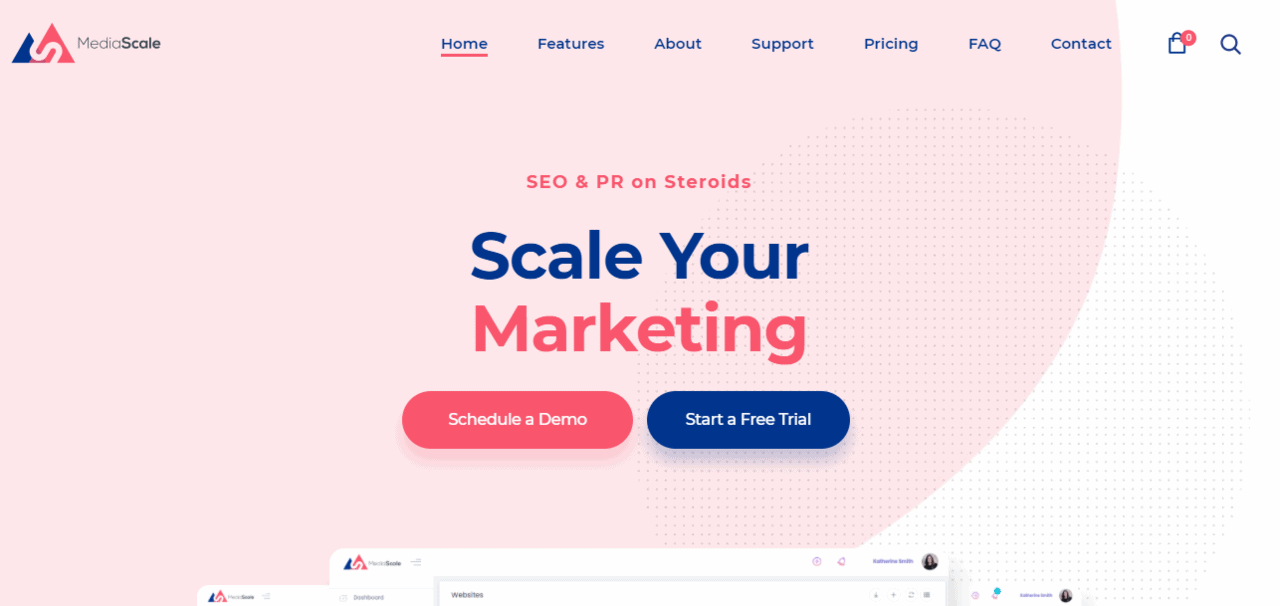 MediaScale is an all-in-one platform designed for freelancers, as well as PR and SEO agencies, that makes daily SEO and PR activities quicker and automatic. It integrates seamlessly with Ahrefs, Moz, SemRush, SimilarWeb, and Alexa to help you generate outreach lists, comprehensive reports, dynamic website filtering, finances, and so on, in just a click.
Using MediaScale you can rest assured that your SEO campaigns will be more manageable and your link building scaled. Plus, you won't be spending sleepless nights wondering where you stand in those areas since you will be getting automatic reports that cover everything in depth. And on top of all that, you'll even have outreach and pitching tools at your disposal that can help your PR immensely.
You can get MediaScale in four different packages which range from $79 per month to $329, so feel free to pick and choose according to your needs.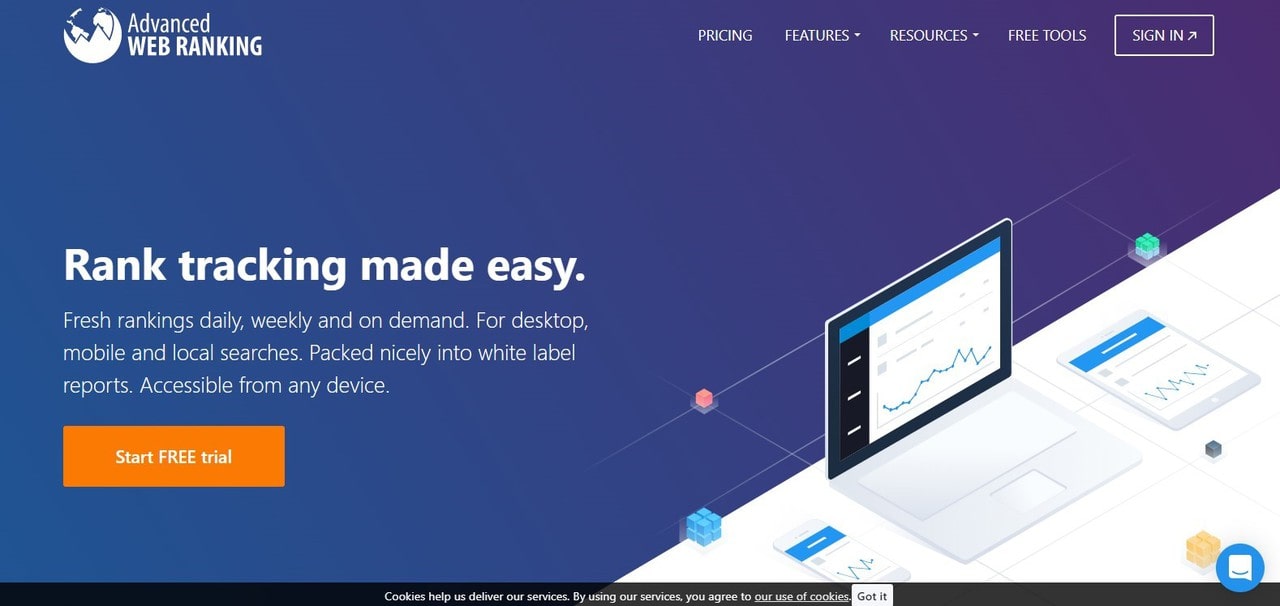 Advanced Web Ranking allows you to manage an unlimited number of projects, keywords, and websites. Its features include not only the standard features for SEO tools, like the rank tracking, it also includes Google Analytics and Google Webmaster Tools integration. It has four plans: Starter, Pro, Agency, and Enterprise. The prices start at $49 and rise to $499.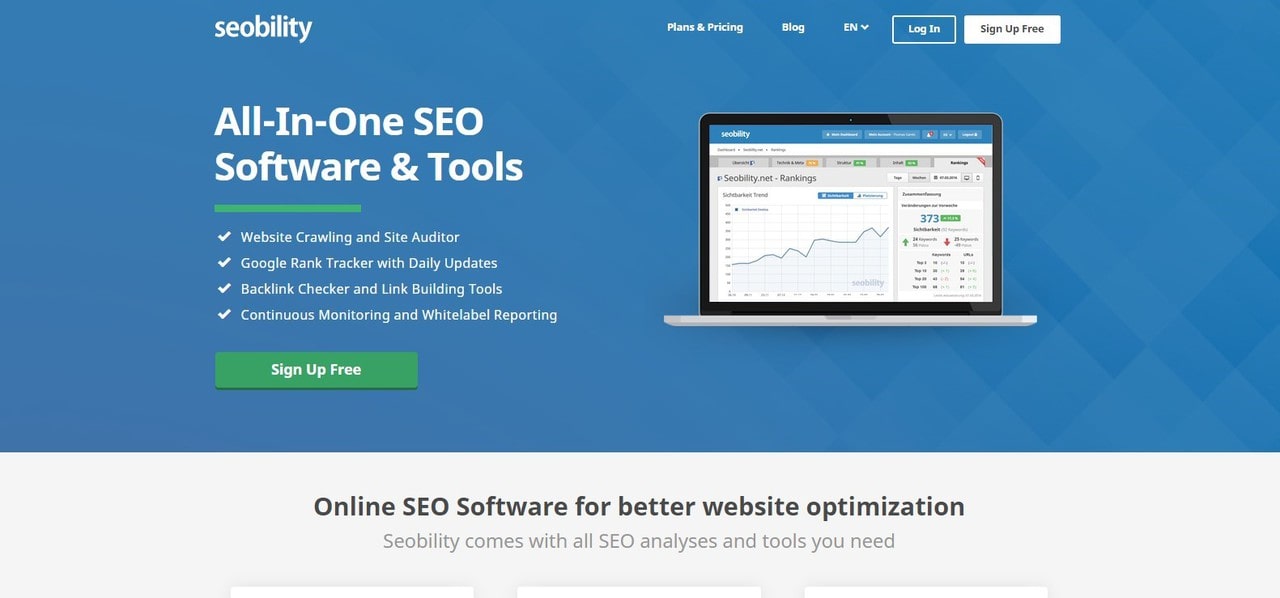 Seobility is another one of respect-worthy SEO tools. It has a lot of common with the tools above, but just like every tool, it has some characteristic features, specifically for it. SEO check represents a feature that gives you a preview of all the possible errors that might affect the visibility of your website. Some of its additional features include keyword check, SEO compare, and Ranking Check. It has three plans. The first plan is free and is called Basic, but it has some restrictions that might not suit everyone. Premium plan costs $36 and the Agency plan, which costs $148.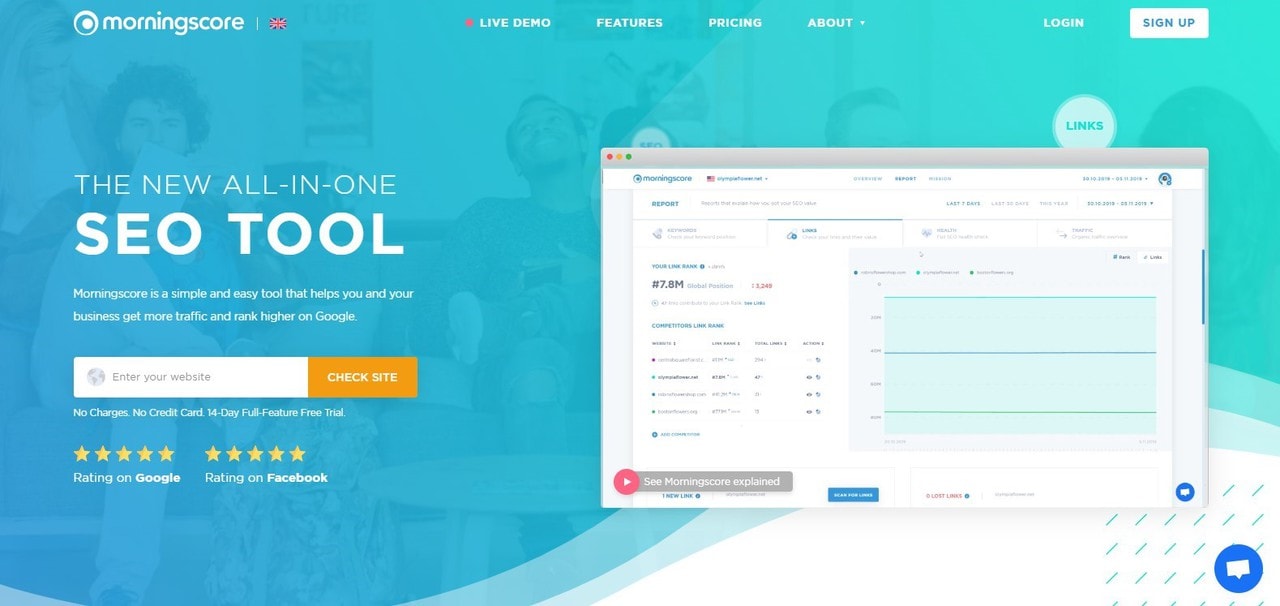 This represents a new and somewhat unique tool. It does stand out, compared to its competitors, when it comes to not only its workflow but also its fast releases. It is said that this is the best tool for connecting business and SEO. Some of its main features include manual backlink checker, SEO audit, SEO missions…
It has 3 plans:  Lite- which costs $49, Business- $79, and Pro- $149.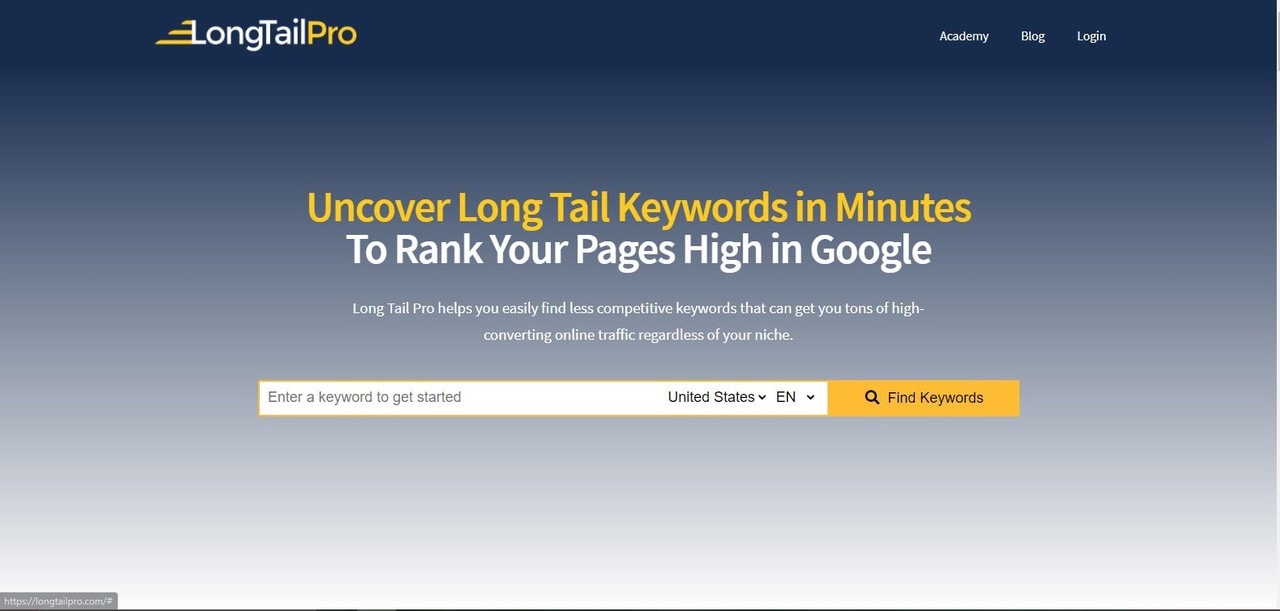 Another one of user-friendly tools, which should not be hard to use even for the beginners. Its best features include the possibility of creating multiple projects, the possibility of checking Google, Yahoo, and Bing for the ranking of new keywords, checking the competition for some of your keywords, and also favoriting your best keywords.  It has three plans, and currently, all three of them have a discount. The first plan is Starter, and the regular price was $37, but now $25. Plan Pro, before $67 and now $45, and plan Agency, before $147 and now $98. If you are interested in trying this tool out, this is a perfect time before the discount passes.
This represents an SEO software suite made out of five tools, often called "apps." All five of them accessible once you login to the Mangools. KWFinder, SERPChecker, SERPWatcher, LinkMiner, Site Profiler are the five "apps" responsible for the success of this tool, and each one of them has a specific job to do inside of the tool. This tool allows you to see your competitors´ keywords, also their backlinks, and also get their SEO insights. It has three plans with different pricings. The cheapest one is Mangools Basic and costs $29.90. The most popular plan is called Mangools Premium and costs $39.90. And the last plan is Agency, which costs $79.90.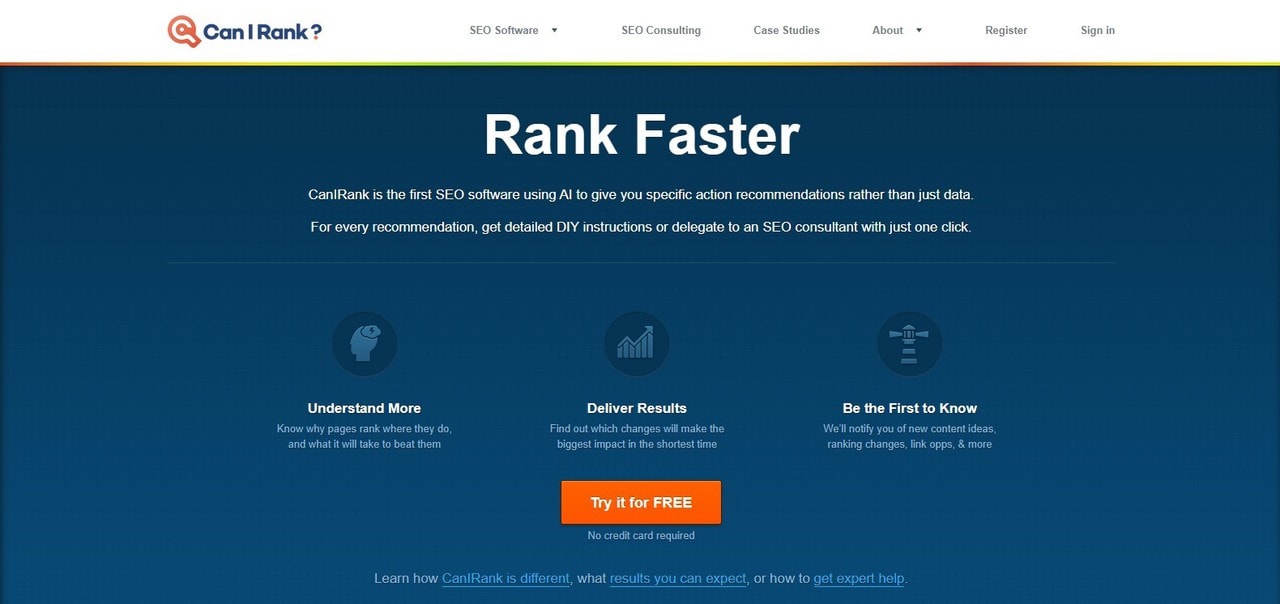 The last SEO tool, with which we will finish today´s listing, is called Can I Rank. This tool right here has made huge growth in the past few years, and today has become one of the best analysis and keyword research tools. As soon as you start working with this tool, it starts calculating your website´s ranking possibility based on your keywords and also makes suggestions which words to change or add in order to make the ranking possibility higher. It has four plans, and the first one is actually free. But if you want some more features with your tool, there are also DIY Individual, which costs $49, DIY Pro for $79, and DIY Agency for $299.
Conclusion
We have presented you with some of the best and most used SEO tools. All of these tools are helpful and will do what they are supposed to do, but still, the most significant part of your website´s success is on you and your hard work. The success will not come by itself.
But if you want an extra push to the top, these tools will definitely help. And a thing that I am most certain is that Ubersuggest is the best tool to achieve your intentions. When everything, from the price to its features, is taken into consideration, it is definitely worth investing in and giving it a try for yourself.
We hope today´s article was helpful in your search or at least has given you an insight into what to keep in mind when choosing an SEO tool.