At some point in your podcasting career, you'll need to do a remote interview with a guest, but finding out how to accomplish it could not be easy.
Knowing a few techniques to record audio remotely might help you avoid wasting time and aggravation if anything goes wrong.
You may use the built-in recording feature of your video conferencing software, but a specialist remote podcasting tool will provide better results. Visitors who've previously registered may utilize the double-ender method.
Rumble Studio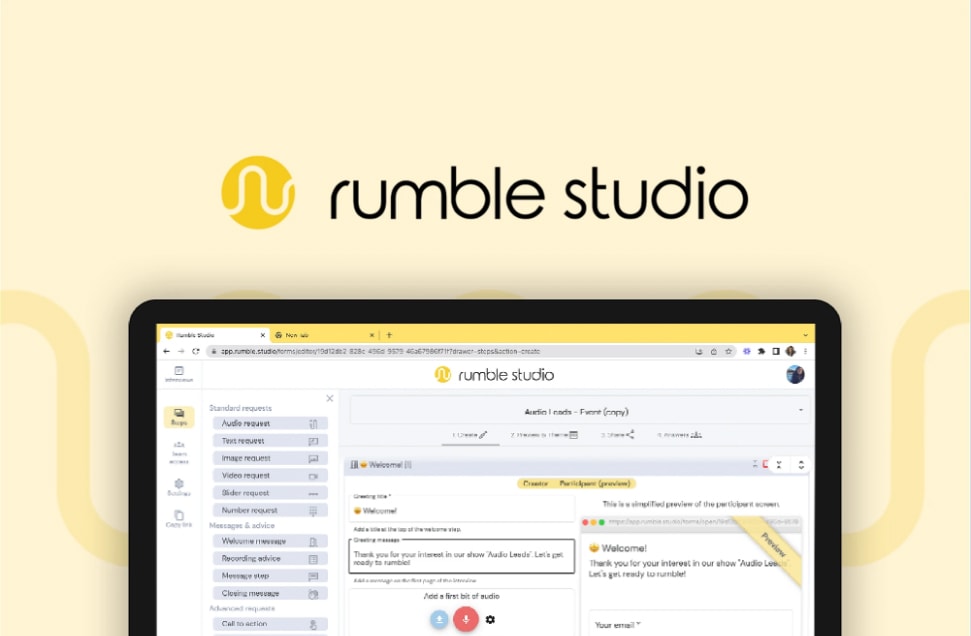 You can quickly create material and conduct remote interviews with Rumble Studio. You may conduct concurrent interviews with a single topic or a group of individuals using the many sharing options that Rumble Studio provides. Spread the news about your interviews through email and social media, or even embed them into your website so that people can react whenever it's convenient for them.
Unlimited audio samples may be recorded and transcribed, making assessing contributions easy afterward. When utilizing advanced group access, consulting with other team members and getting feedback from stakeholders on your work is also feasible.
It is a fantastic feature since it lets you review and download responses from different interviews at your convenience. Using the built-in mixing tool in Rumble Studio, you can organize audio clips, record commentary, and intros, publish them, and even add jingles and advertisements to your podcasts. You may enhance your audio using automatic post-processing techniques, including noise reduction, silence removal, and auto-leveling. WAV and MP3 formats that meet industry requirements may be exported from there.
Using Video Conferencing Software, Capture Audio
You probably already use Skype, Zoom, or Microsoft Teams to conduct remote interviews. These well-known video conferencing apps have audio and video recording capabilities, making them ideal for group meetings. It's simple to recognize when a podcast uses this strategy since it sounds like a video call. By default, the audio quality will be poor at best, but listeners won't be put off if this is an isolated incident. Depending on the platform you use, there are a few methods you may improve the audio quality if you want to go the extra mile.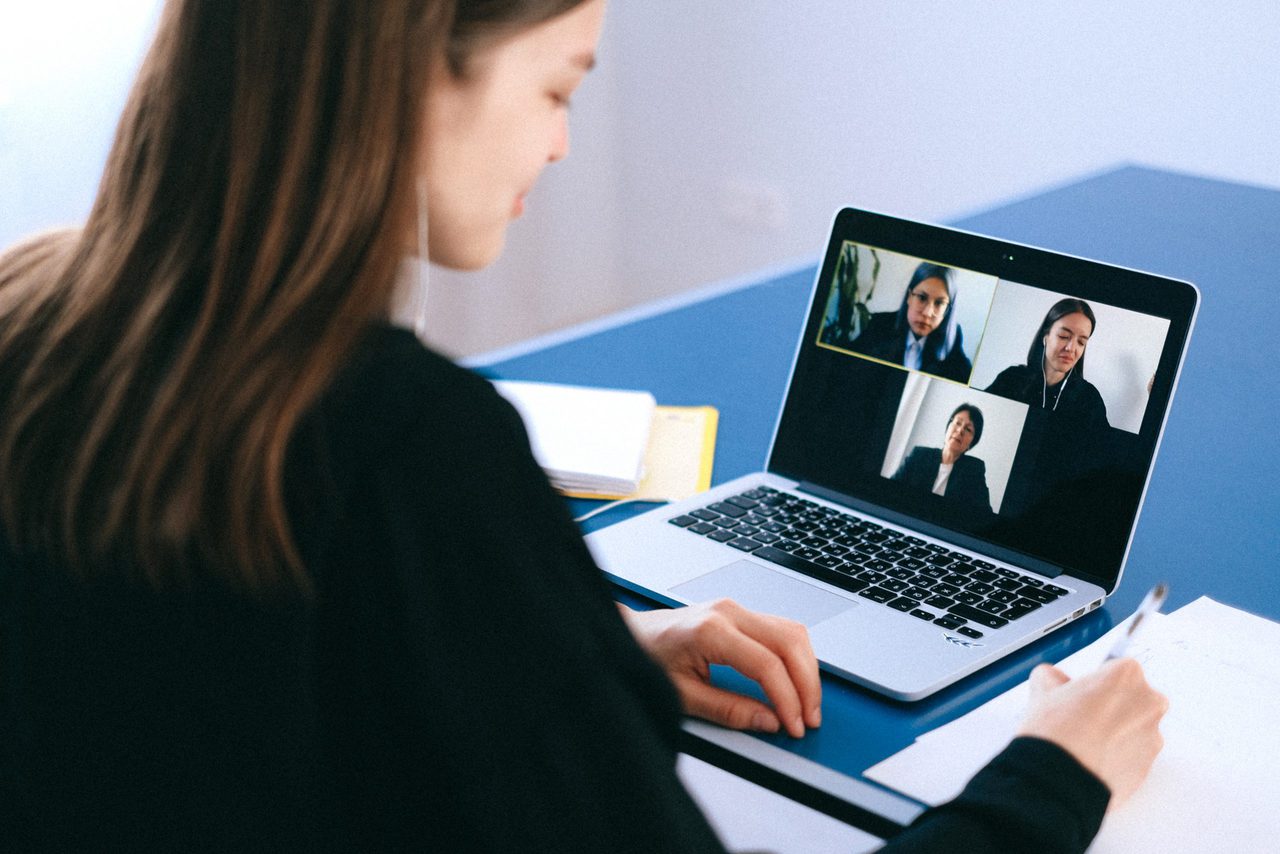 To get the best audio quality in Zoom, for instance, Original Audio must be turned on for both sides. You'll get higher audio quality for podcasting if you use an external microphone. The main drawback is that your computer will be put under excessive strain. If the equipment or connection cannot keep up, the audio recording will encounter dropouts. As a result, to capture high-quality audio, it's essential to have a strong computer and a dependable internet connection.
Use Specialized Software for Remote Podcasting
Companies like Zencastr and Riverside have created software expressly for podcasting and remote interviewing. The most crucial component of your podcast is audio recording at a 48kHz sample rate. Additionally, it doesn't need an internet connection to record sounds. Consequently, the video connection is safer and less likely to be broken during the session or completely disappear. By automatically separating audio from video files, certain applications may also help you save time and reduce the amount of time you need to spend editing.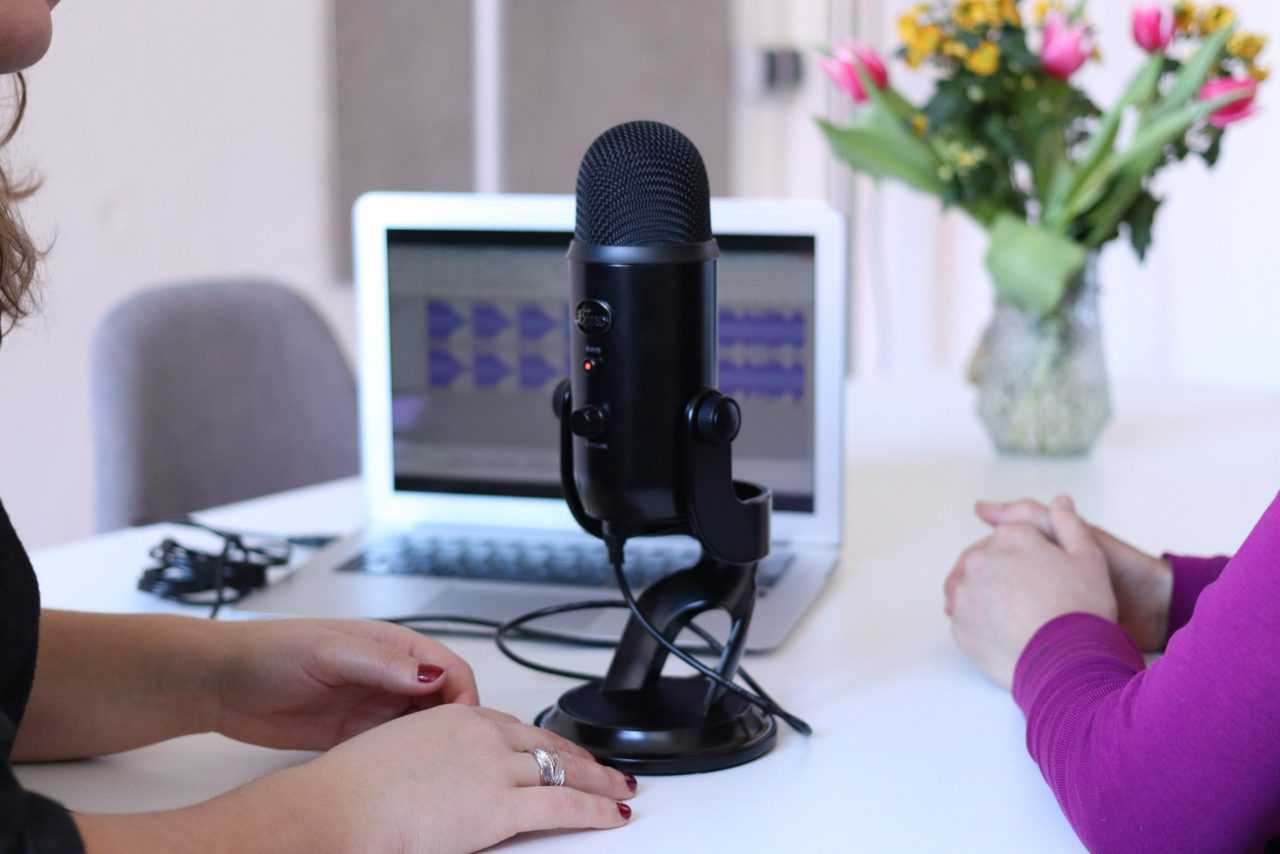 If you're interested in trying out the either app, there is a sizable free plan with premium choices accessible. Zencastr's professional bundle costs $20 per month compared to Riverside's $15 standard and $24 pro plan. If you subscribe to a subscription plan, automatic post-production features like normalization and noise reduction could reduce the amount of time you need to edit. For podcasters, several artificial intelligence (AI) solutions might help cut down on time spent on repetitive work.
Use the Double-Ender Technique
In the process of double-endering, each party records their audio independently and then syncs the files in a digital audio workstation (DAW) (digital audio workstation). You won't be concerned about lost connections since this method does not depend on an internet connection. There are multiple strategies to this, but most of them need the interviewee to be knowledgeable about or willing to learn how to set up their recording equipment and software.
Utilize a portable audio recorder or a computer-free audio recorder. Create a marker recording that you may use to synchronize the two audio streams because two audio streams are being recorded. A suitable comparison for this may be two people clapping simultaneously. Instead of purchasing an expensive professional microphone, think about utilizing the little microphone linked to your smartphone to save money. You might use an audio editor like Audacity to capture audio while holding a video call. This disadvantage is that it forces you to run two high-performance programs concurrently on your machine.
Conclusion
Your chosen approach will depend on how much money you spend on hardware and software. Starting is simple if you already use video conferencing software to conduct interviews. Use a professional remote podcasting application or double-ender recording for the best results.