While digital signage may not be new in the world of technology and media, it is a rapidly evolving component. Digital signage has been able to claim a large share of advertising media. From shopping malls to bus stations, digital signboards seem to be everywhere displaying new videos or new products.
Choosing a Digital Signage Platform
Digital signage can be found in college campuses, fast food outlets, corporate offices and hospitals. This is attributed to their flexibility, mobility and ability to support various media formats that include high resolution photos, text and video. Without a proper framework, managing a large amount of data would be a nightmare. This is why many signage designers depend on WordPress.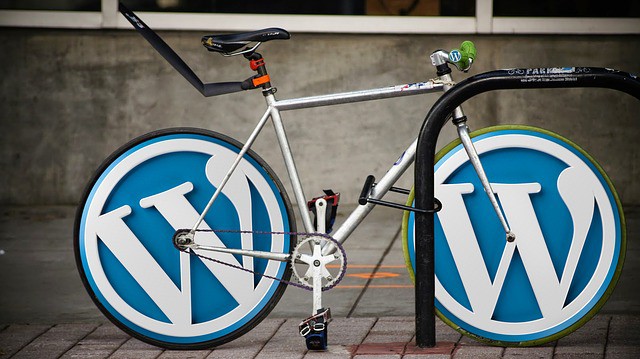 A large percentage of the websites online are run by WordPress. WordPress is also regarded as a popular CMS platform among digital signage companies. New videos and photos can be included and you can choose the ones that will play in the midst of millions by selecting suitable ones from the library.
WordPress Designs
Choosing a WordPress design can be a challenge for novice designers. Avoid old free templates that are likely to be unresponsive. It is advisable to opt for recent ones that are responsive and ensure your presentations can be adapted to any screen size.
Flexible Coding
Choose WordPress designs with flexible HTML and CSS codes in order for the designer to have enough options. Templates are available with their short codes that can be used for additional functionalities. During the final presentation design process, you need to be able to change grids and implement layout changes according to what you want. This requires a framework that can be changed.
WordPress Plugins
Find WordPress plugins that can help you create your signage presentation.
There are various plugins that can accomplish amazing digital signage within minutes. In some cases, plugins can directly pull information from your website.
You will be able to take full control of what happens on the screen, insert videos and pictures in the slides and incorporate text in various colors and fonts for the signboard. This is a major advantage of selecting WordPress as the platform for corporate digital signage.
Content can be built by simply dragging and dropping. You can rely on WordPress to create the best campaign for you.
Many plugins will require you to create the sign right from the beginning. While you may consider this to be time consuming, the good news is that you will have the opportunity to add your personal touch to your own design. This would make it unique and creative.
Personalized Layouts
WordPress users have access to pre-built layouts and templates that they can explore and sue to create original designs. These are suitable for digital signboards. Several established companies occasionally use the layouts and templates for advertising purposes. The templates provide useful guidance but you need to ensure that the angles, space, arrangements and headlines flow for the perfect sign.
Colors
Being aware of the effect of colors is crucial. Using a splash of bright colors for hospitality or corporate signage may not be deemed appropriate. What will work for college students is unlikely to work for preschoolers. This is an aspect that all designers should keep in mind when choosing themes, colors and fonts. You can influence the perceptions of your audience by taking control of the colors on digital signs.
Fonts
It is important to consider the aesthetic appeal of a presentation. Fonts are essential visual components and if you are unable to choose one from the font collection in the system, there are other online resources you can utilize.
Simplicity
Going with a simple font is recommended unless you want to stick to the logotype of your brand. WordPress supports different fonts and enables users to stick to large fonts that are ideal for creating loud and clear messages.
People need to spot your sign and read the message from a distance. The objective is to make the sign as noticeable as possible. WordPress contains a range of raw materials, including the framework and plugins to create a memorable presentation.
Conclusion
Working with WordPress templates requires designers to practice and remember certain elements. It is important to note that people's impressions are typically determined by what they see. While selecting a template for a digital sign, focus on choosing something elegant, and suitable for the occasion. It should make a good impression as soon as your target audience sees it.
Using WordPress as a content management system ultimately depends on your objectives and the level of functionality that is required to support these objectives. WordPress is an effective CMS for many businesses and companies.
Its functionality is extendable and can fit many digital marketing needs. There is a widespread developer community that builds plugins for WordPress to accommodate virtually any requirements. Digital signage requires organizations to opt for a CMS that they can easily use without hampering marketing goals and content.