If you're running a business, especially if you're in charge of a small business trying to find its place under the sun, you know how intense the competition is these days. Simply, you have to continuously learn and grow, develop and acquire new skills, and keep track of the latest technologies, techniques, and strategies. In other words, you have to keep learning if you want to succeed.
Internet is absolutely vital for this because not only can you start learning about the latest developments in your field in a matter of clicks there, but you can also join a vibrant community and create a network of associates that can help you out.
You can also acquire knowledge and skills completely free from many sources, such as webinars, courses, and e-books, that exist purely to help you out and point you in the right direction.
Learn how to start and grow your business with these great learning materials.
Create and Orchestrate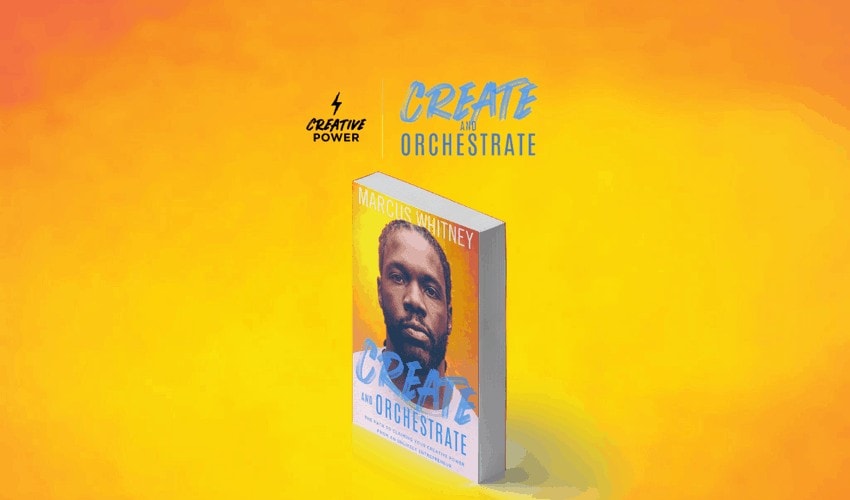 If you're trying to get your business off the ground, Create and Orchestrate is just the thing you need. It is a free e-book meant to help everyone interested enter the world of entrepreneurs and lay down rock-solid foundations for their company. The man behind the project is Marcus Whitney, who has gone through all the ups and down an endeavor like this entails (many of which are described in the book) and can therefore help you avoid rookie mistakes and become as efficient as possible.
Apart from the examples from his own life, Marcus goes over some very interesting subjects, such as finding the right venture capital investor, choosing the right strategy for growing your business, how to respond to feedback, and much more. Obviously, running your own company is not without its risks, but this e-book will thoroughly prepare you for anything that might come your way in the beginning.
And you don't have to be a business expert to get a grasp of what the book is trying to teach you. There are no complex terms, and everything is written in a simple, easy-to-understand language. In short, if you're thinking about starting your business, you should always have Create and Orchestrate by your side.
Teachable's Course Bundle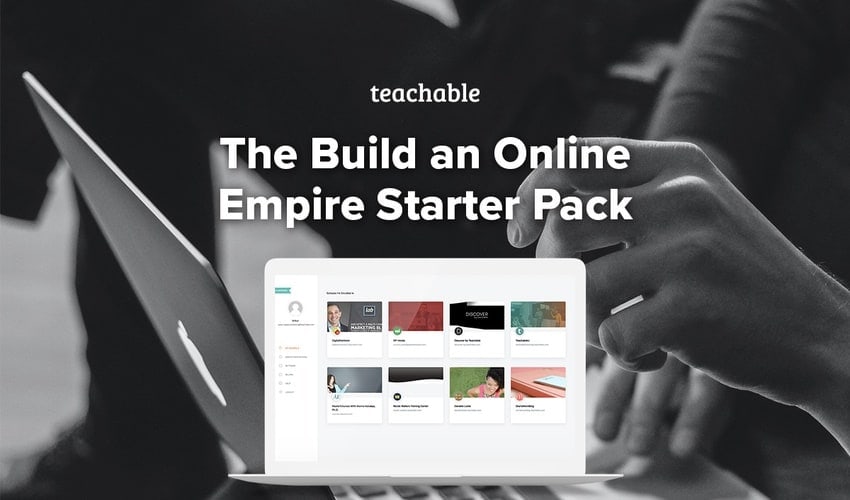 Teachable has prepared a collection of seven exciting courses called The Build an Online Empire Starter Pack, and it can also be of great help to those of you preparing to jump into the fray. Actually, it's more than seven courses because many units here are actually divided into smaller courses, so the value you get with this is quite impressive. Most importantly, you will get access to Teachable's most successful course, TeachableU, which can help you create and promote your own course and attract many knowledge-hungry students.
But that's just the beginning: with this bundle, you can take an objective look at your idea and see how much potential it really has. Maybe you're interested in starting a blog, and in that case, you will be delighted with the tips you can find in the Turn Your Blog Into a Business part. Webinars are also covered in great detail, as is blitz marketing and setting everything up in just a weekend. Honestly, the number of things this bundle can help you with is incredible.
Agency Survival Bootcamp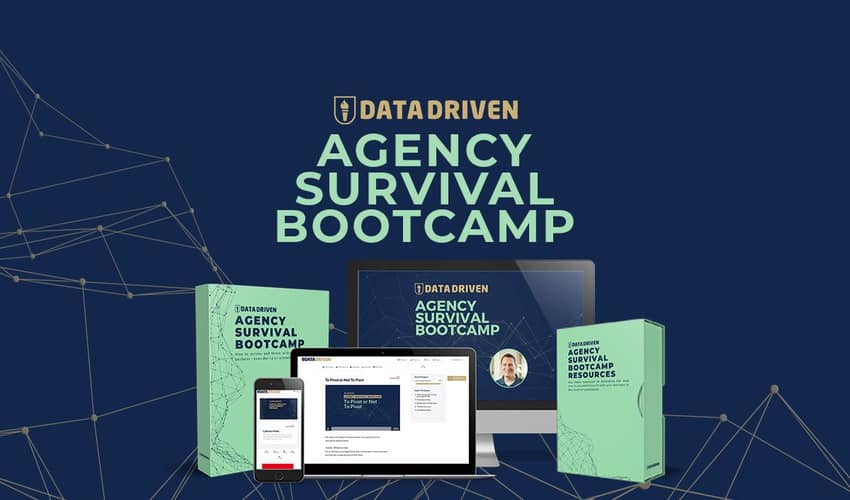 With the global pandemic still raging and showing no signs of weakening in the near future, it's safe to say that the economy is in a bit of a pinch these days. If your agency is feeling some pressure because of this whole situation, there may be quite an elegant solution to it. Agency Survival Bootcamp helps you assess the market when it's in a crisis and find strategies that can help you thrive even under those conditions. That way, when the market stabilizes, you will be the first to reap the benefits.
Agency Survival Bootcamp will show you how to make your business tougher and more resilient so that it can weather the storm more easily. Not only that, but it will also show you what you need to be aware of from a psychological perspective – what kind of mindset you need to have and how to deal with the uncertainty the future brings. Naturally, like everything else on this list, this is all completely free.
Facebook Ads Bootcamp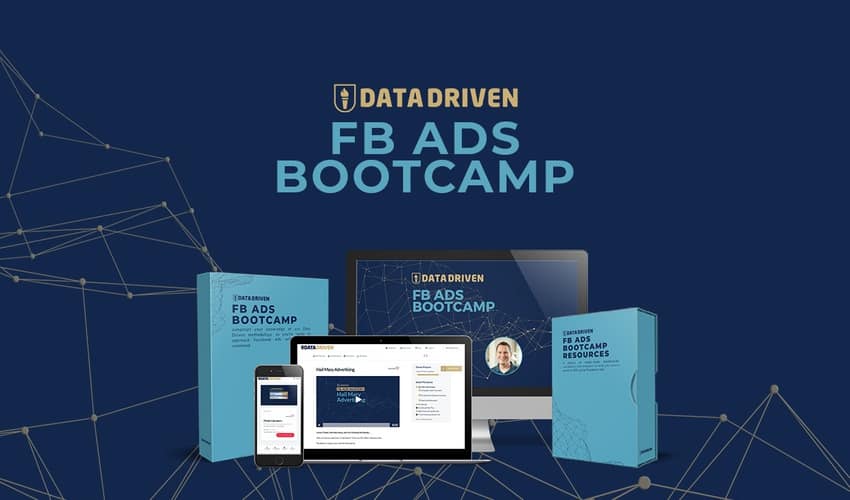 Everybody's on Facebook these days, so being able to reach out to its users is incredibly important. First of all, your business should have a page or a profile there. Once you have that, you can start creating ad campaigns, which is where this Bootcamp becomes relevant. Facebook Ads Bootcamp helps you be much more efficient when it comes to this type of marketing because it shows you how to target your ideal customer and helps you stay within the designated budget.
You will also learn about the latest trends when it comes to this type of advertising and what kind of content people want to see. In addition, you will learn how to use data correctly and what information you can extract from the numbers the platform presents to you.
This is also great for beginners because they can learn how to test various ads and make sure their initial investment is as efficient as possible. So, if you're planning on using Facebook as a way to reach your prospective clients (and you really should), Facebook Ads Bootcamp will make sure you're ready for it.
Google Ads Bootcamp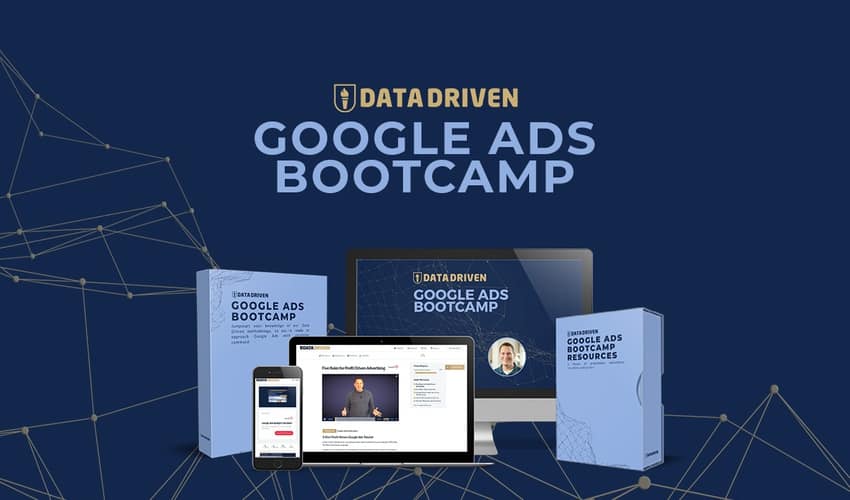 But Facebook ads are not the only type of ads you should consider. Google Ads may be even more important because of the influence Google has on today's internet. The thing is, Google Ads are somewhat special in that they function on the pay-per-click (PPC) principle, so it pays to dive into that a bit deeper and find the keywords that can bring you the highest possible return on investment. This can bring your marketing expenses down dramatically and position your website at the top of search results for the keyword you select.
Loads of very useful actual data this Bootcamp provides gives you a clear picture of what you can expect. Projection models, market potential, the budget you should allocate for a campaign… all of this can be decided based on hard quantifiable facts. Advertising on Google can be incredibly important and beneficial to your business because you can potentially gain a whole lot for very small investments, so you need to make sure you're doing it right. This is the right course for that.
LinkedIn Outreach Bootcamp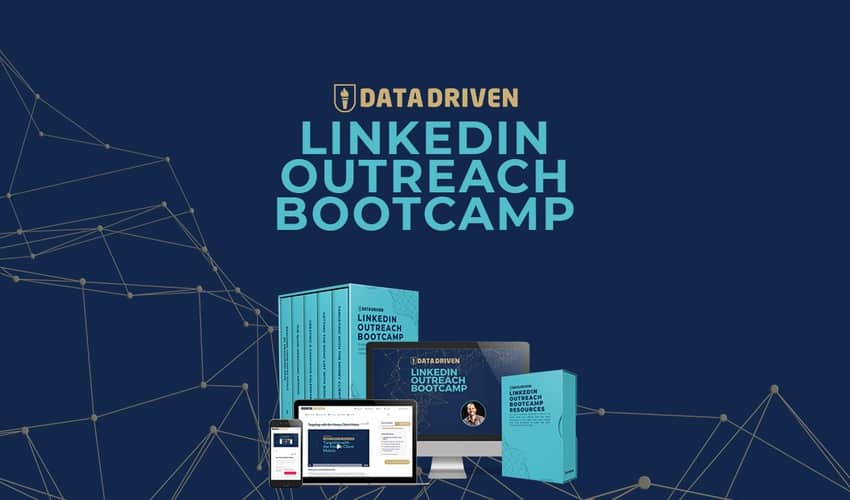 Continuing with powerful online platforms, next up on our list is LinkedIn and, consequently, LinkedIn Outreach Bootcamp. This platform allows you to contact your potential clients directly, but that's precisely the case why you need a sound strategy before you embark on any ventures in that respect. This Bootcamp will show you how to leave a strong impression on the person you want to connect with instead of just spamming them with generic messages and asking them to become your connections.
The basis of this course is the so-called QuAD method, which is essentially the approach that works best when approaching other people like this. However, it also helps you position yourself as a reliable part of your industry, which elicits trust from your potential clients and thus delivers more leads. And once you complete the course, you will get access to Outreach Journey Map, which can be a handy tool that helps you plan your every day and make sure you're implementing your strategy the right way. No doubt, LinkedIn is also a great place where you can look for potential clients, but it has its specificities you need to be aware of. LinkedIn Outreach Bootcamp will make sure of that.
TeachableU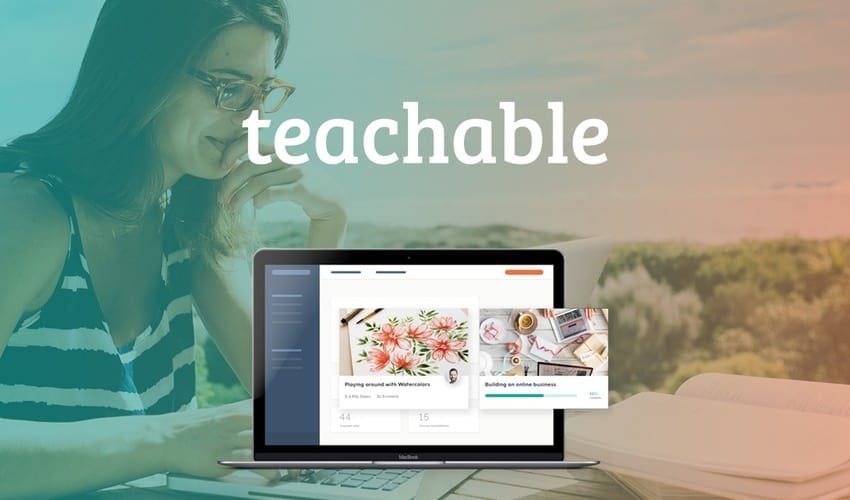 You may remember that we mentioned TeachebleU earlier in this article as a part of a wider package of courses. Well, TeachebleU on its own is quite a powerful learning tool too, and you can't go wrong if you decide to pick it up. As a matter of fact, if you're planning to create an online course and would like to make a living from it, you will learn everything you need to know about that here.
There are four main units you need to go through before the course is completed. First, you need to choose the right topic, something you're an expert in and something that's going to attract a sufficient number of people. Next, you have to analyze the topic you've chosen and create appropriate lessons and learning materials. Finally, you need to know how to market this course and find the right audience for it. In short, if you want to be a teacher and help people acquire new skills online, TeachableU will guide you to that goal step by step.
If you feel motivated to learn some new skill, you can use your free time to try out the plethora of currently available online free courses . In this article, we list seven of them, and the great news is that they are completely free. Try it out and upgrade your entrepreneurial skills.