Many recent research experiments show that around half of direct traffic comes from organic search. If a page isn't properly indexed, there is no chance that it will generate organic traffic. You want your page to be visible to as many potential users as possible, and for that, you need to index your site properly.
Organic search traffic is significant for businesses that rely on online sales. Taking care of SEO should be on your priority list!
SEO is about getting your site found, crawled, and indexed by search engine bots. In general, search engines (Google) find new sites/pages by crawling the web and then add the pages to their index.
Before we get more technical, remember the process of successful SEO & indexing. First, your site gets crawled by Google's bots. Then, it gets indexed, and the high search rankings will follow in no time.
It is important that your site is visible to search engines such as Google, Bing, Yahoo, etc. However, Google is, so to speak, number one when it comes to popularity and user-preference.
What is crawling?
It is a process where search engines send their bots to crawl sites/pages for information to confirm their existence. Once the bots have completed the crawling process, then they can start indexing. New sites need to go through this process for them to be visible on search engines.
Crawling – the process of scanning links, discovering new content on the web, and collecting its details.
What is indexing?
After the crawling process has finished, the bots can start indexing the gathered information. The bots add sites/pages to a list of similar sites/pages, which belong in the same category. Indexing is used to simplify the search engine's job and to make things easier and faster to load. It is used for caching purposes, which increases performance and overall experience. This allows Google's search engine to quickly scan its indexed database and decide which sites/pages have priority over others.
However, keep in mind that the cached page returned may not look the same as the page that you recently changed. Don't worry, as when you add new content and provide search engines with ease of access, they'll crawl and index your sites/pages over again (if needed) and provide the updated versions in search results, but it can take some time for them to finish the whole process.
Indexing – the process of storing sites/pages in a database and adding them to search engines, which makes them visible to users.
Get your site indexed by following these steps:
The installation process is fairly simple and is done through your WordPress admin dashboard. Find and click on Plugins > Add New. Search for "Yoast SEO" and click on "Install Now" to install the plugin.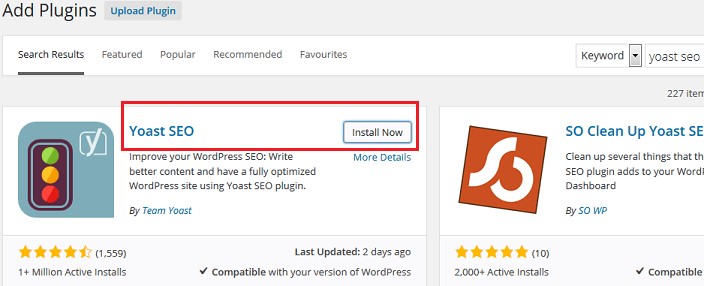 Now, you have to activate the plugin from the admin dashboard. Click on SEO > XML sitemaps and you should see something like this.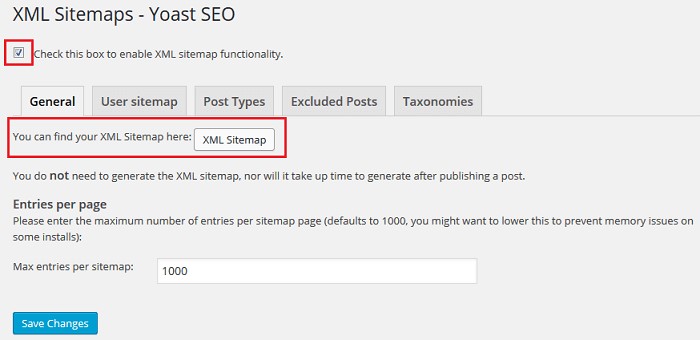 Check the box that says "Check this box to enable XML sitemap functionality" and click on "Save Changes" to activate it.
Confirm that your WordPress site is visible to search engines
Confirm that your WordPress site is visible to search engines by going to Settings > Reading page and locating the "Search Engine Visibility".

Remove the checkmark and click on "Save changes" to finish. Now, search engines can crawl your WordPress site.
Create a Google Account or use an existing one. Go to the Google Search Console and log in. Find and click on "Add a property button", which should be located on the right side of the panel.

When a box pops up, enter your site's link (URL) and click on continue.

Verify the ownership of your WordPress site on the screen title "Search Console".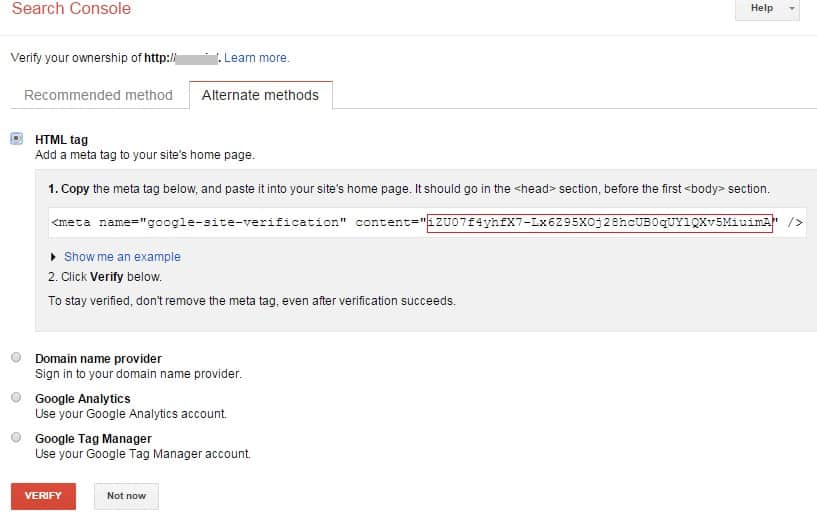 Copy the value from within the quotes ("XYXY").
Go to your WordPress admin dashboard and click on SEO > General. Now, click on the Webmaster Tools tab and paste the copied value from the previous step in the box labeled as "Google Search Console", then click on "Save Changes".
Finally, go back to "Google Webmaster Tools" and click on the "Verify" button. You should be presented with a message congratulating you on a successful ownership verification.
By clicking on the XML Sitemap button, your site's XML sitemap will open in a new window.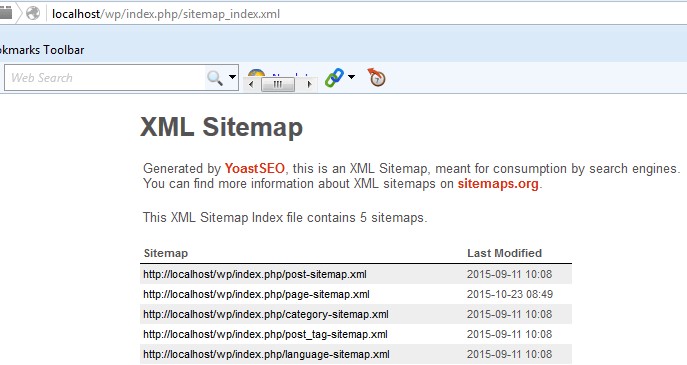 You should now see a list of 4 (or more) XML files and their links. These are sitemaps, and they contain a list of posts/pages/categories/tags. By clicking on them, you can get a list of posts and their links.
If you get a Page not found error when you click on the XML Sitemap button, it could be that your permalink structure has not been saved. You can try going to Settings > Permalinks and clicking on "Save Changes".
An XML sitemap contains your site's information. It is a list of your pages (URLs) that are crucial to your site's existence. You can use a WordPress plugin (Yoast SEO) and easily create a sitemap. Make sure to enable the XML sitemap option, and it will be automatically generated.
Go to SEO > General > Features. Locate the XML sitemaps option and turn it on. Make sure to click on "Save Changes" to finish the setup.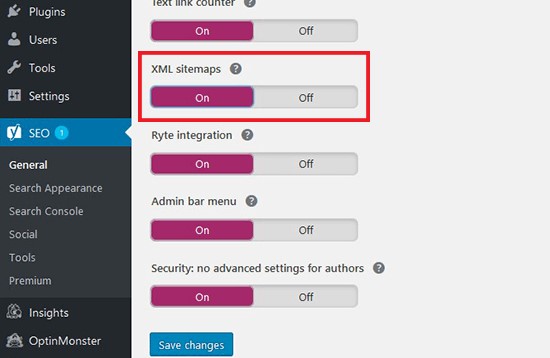 Add XML sitemaps to the Google Search Console
In Google Search Console, locate the XML sitemap tab. This is where you add your sitemap so that Google knows where to find it. The URL inspection tool can be used to ask Google to crawl or even recrawl a URL.
Go to Crawl > Sitemaps, find and click on "Sitemaps".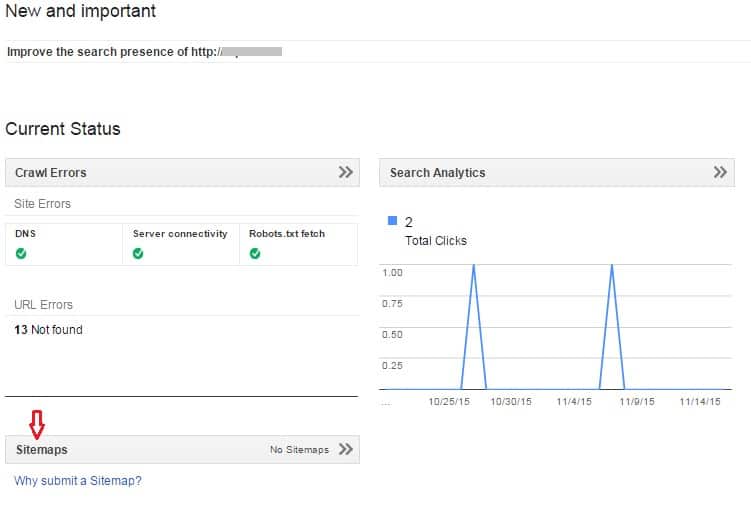 Now, click on "ADD/TEST SITEMAP".

Type or paste your sitemap file name (the URL after the base URL) sitemap_index.xml.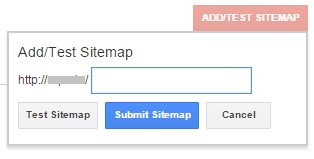 Once you've added your sitemap, the status will appear as "Pending". It can take up to a few hours for Google to crawl your WordPress site.
Conclusion
It is highly important to get your WordPress site indexed, so that search engines (Google, Bing) can verify your WordPress site and allow users to view its content. This is good for generating organic traffic, which will help your site in the long run. Follow these steps, and you will have your WordPress site indexed and ready to go fairly quickly. Don't forget to take care of your SEO as it helps search engines to understand better and prioritize your content. Proper SEO optimization will lead to higher rankings on search engines and, in return, generate more traffic.