With the global beauty industry estimated to reach well over $800 billion by 2023, all signs and projections imply that this robust industry will not stop expanding anytime soon. The cosmetics market is an ultra-competitive one, with a lot of strong international brands such as L'Oréal Paris, MAC, Lancôme, Estée Lauder, and more present for many decades now. Still, in recent years, independent cosmetic brands are becoming more and more popular, as modern-day consumers are genuinely interested in products that are free of unnecessary chemicals or customized just for them.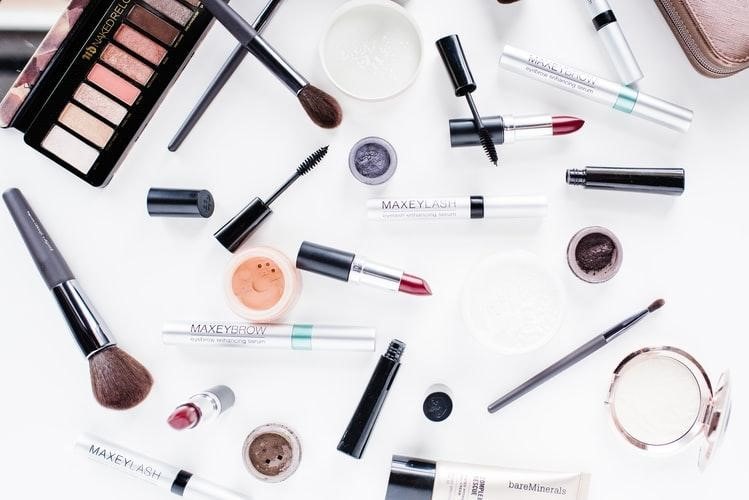 And while traditional distribution channels like beauty salons, pharmacies, and supermarkets are vying to get a slice of the pie, direct sales, and especially eCommerce stores, have become increasingly prominent, with online sales for beauty companies growing at a much faster rate than general internet sales.
If you are a tech-savvy entrepreneur, looking to start an eCommerce cosmetics business, there are many things you should take into account to grow it into a successful business venture.
First things first, your business's cornerstone would be your eCommerce store, the place where you'll offer your top-notch products and meet with your customers. This short guide will expose a few essential tips on building your successful eCommerce cosmetic store, the foundation of your future online cosmetics empire.
Create A 24/7 Selling Machine
Selling cosmetic products online and creating a 24/7 selling machine is not as hard as it seems. With so many solutions, platforms, and off-the-shelf tools, nowadays, it's possible to create your selling machine in the form of an online store without any coding knowledge.
Seemingly, there are two ways to build a successful eCommerce cosmetic store: either use an existing eCommerce platform or make your eCommerce website. 
By picking an all-around platform like Shopify, or WooCommerce, to create your eCommerce cosmetic store, you can certainly enjoy their one-click solutions to grow your business venture with ease. If you decide to go with Shopify as your platform choice, you can take it a step further, as there are many trusted Shopify web designers that can help you create a beautiful shop for your business. For instance, the majority of eCommerce platforms offer a sophisticated way to integrate your Facebook and Instagram accounts in your store, a fundamental sales channel when selling cosmetics online.
If you are serious enough and decide that your very own eCommerce store is the best way to sell your products online, know that the development of the store itself doesn't cost a fortune anymore. By utilizing a detailed guide on the matter, you can now create a website for yourself without much technical knowledge.
Sourcing The Cosmetics
Decide on what you will sell. In the cosmetics industry, there are three ways to source your products:
If you have the required resources and knowledge, you can manufacture your products from scratch, and this way, offer your clients something truly unique and original.
You could go with white label products, as these are most frequently manufactured by another business that you would repackage and rebrand to suit your needs.
If you can't produce the goods yourself, you can contact a brand that you would like to resell. Quite a few brands have resellers' packages as a part of their marketing strategy, so you can look up for these companies and start selling products that you will source from already distinguished brands.
Each of the above sourcing methods comes with its own set of pros and cons. Make sure that you know the exact timestamps from when an order is placed to when the order arrives at the customers' doorstep. Customers rate the shipping times of eCommerce stores as one of the most critical deciders if they spend their money at a specific store.
Brand Your eCommerce Store
General cosmetic stores without a backstory tend to be perceived as robotic marketing machines and nothing more. If you are interested in developing an authentic eCommerce brand and want to help your customers improve their everyday life within the cosmetics industry, your image is the focal point of your potential success. Building trust is a key element in cosmetic and any skin related/health related online businesses. Even before a visitor clicks on your link on a Google SERP, you can present them with more information and build a connection and trust. You can do this using FAQ Schema which is one of the biggest trends in 2020 SEO, here's a free FAQ Schema plugin to help you get started.
Loyal customers want to know. Who are you? What's the story behind your store? Why are you doing this? Embrace an authentic approach and take the branding of your store very seriously. Make terrific use of your logo, packaging, brand voice, website, content, and overall values to send the message out. Develop an eCommerce cosmetics store that will be authentic and original, to build a loyal community that will stick around you through thick and thin.
Embrace Social Media Marketing To Attract Customers
Almost 90% of the eCommerce startups fail due to a lack of appropriate marketing campaigns. Planning and executing a proper marketing strategy is vital for any eCommerce business. With numerous marketing strategies available, businesses like online cosmetic stores are highly dependable on social media marketing and certain cosmetic marketing trends. Why? Simply because selling cosmetic products is way more manageable when you embrace stunning visual content for the products you sell. Eye-catching photos and entertaining videos using cosmetic products work best on social media platforms.
Facebook And Instagram
If you are at the beginning of your online cosmetics store journey, Facebook and Instagram are the two best entry-level social media platforms to get started. Create an Instagram account, start a Facebook page, start posting original content, and plan a decent marketing strategy for those two platforms. Consult with a professional marketing agency to kick-start sponsored campaigns and generate a buzz around your eCommerce cosmetic store.
Influencer Marketing
A certified marketing strategy with a high ROI for online cosmetics businesses, influencer marketing is vital to reach your targeted audience in a smart way, and showcase your portfolio of products via influencers on social media. Speaking of them, you don't need to hire Kylie Jenner to get endorsements for your cosmetics line. It would be best if you work with your loyal customers and micro-influencers to build a profound influencer marketing strategy without spending a fortune.
Content Marketing
Selling cosmetics is a highly competitive business. Instead of trying to reach those who are already set to make an immediate purchase from your competitors' portfolio, try to reach those who haven't started their purchasing journey yet. Come up with a profound content marketing strategy to lure future customers through the process of education. For instance, develop and post makeup tutorial videos, and effortlessly suggest your makeup solutions within those videos. Do the same for your product portfolio's various programs because content marketing can do wonders for your online cosmetics business.
Final Words
When appropriately handled, an eCommerce cosmetic store can become a lucrative, rewarding business for the years to come. In this short guide, we discussed how to create an eCommerce website, source products, brand your store, and profound social media marketing strategies that you could use to generate initial buzz about your cosmetic store and respected brand. Stop the excuses, and start building your eCommerce success story today!