Sometimes you have to act quickly in order to stay in touch with the latest developments in your industry. Or maybe you just have something huge you want to share with your fans/customers.
Whatever the case, there certainly are occasions on which you will want to live stream.
Your WordPress website is an excellent platform for that, but you have to have the right plugin for the job. Naturally, there are plenty of choices you can pick from, but as is always the case, some products are simply better and more popular among them. Here are a few examples, in no particular order.
bzplayer Pro
You will find bzplayer Pro on pretty much any list covering the best live streaming WordPress plugins, and this article is no exception. Simply, the product deserves that because of its excellent features. The stream (both video and audio) can be easily shared via social networks with this plugin, which allows you to reach a very large audience. It is also possible to put your logo there, to put an age restriction, to choose your theme, and even to advertise.
The price tag of 21$ seems quite fair given what you'll be getting, and it should also be said that this HTML5 player supports numerous sources, including YouTube, Vimeo, SoundCloud, and Google Drive. Not only that, but it also works great with Gutenberg, not just your standard WordPress. Therefore, if you're thinking about streaming, always consider this plugin.
WpStream
WpStream is an excellent tool if you want to start monetizing the streams that you do. This is because you can choose to charge a pay-per-view fee for your stream, which essentially means you will be able to sell tickets for it. But that's just the beginning because WpStream has several other payment models you can deploy – your viewers can pay subscriptions to stay in touch with the content you create, rent the video after the event you covered is over, etc. Obviously, you can set everything up to be free for your viewers, too.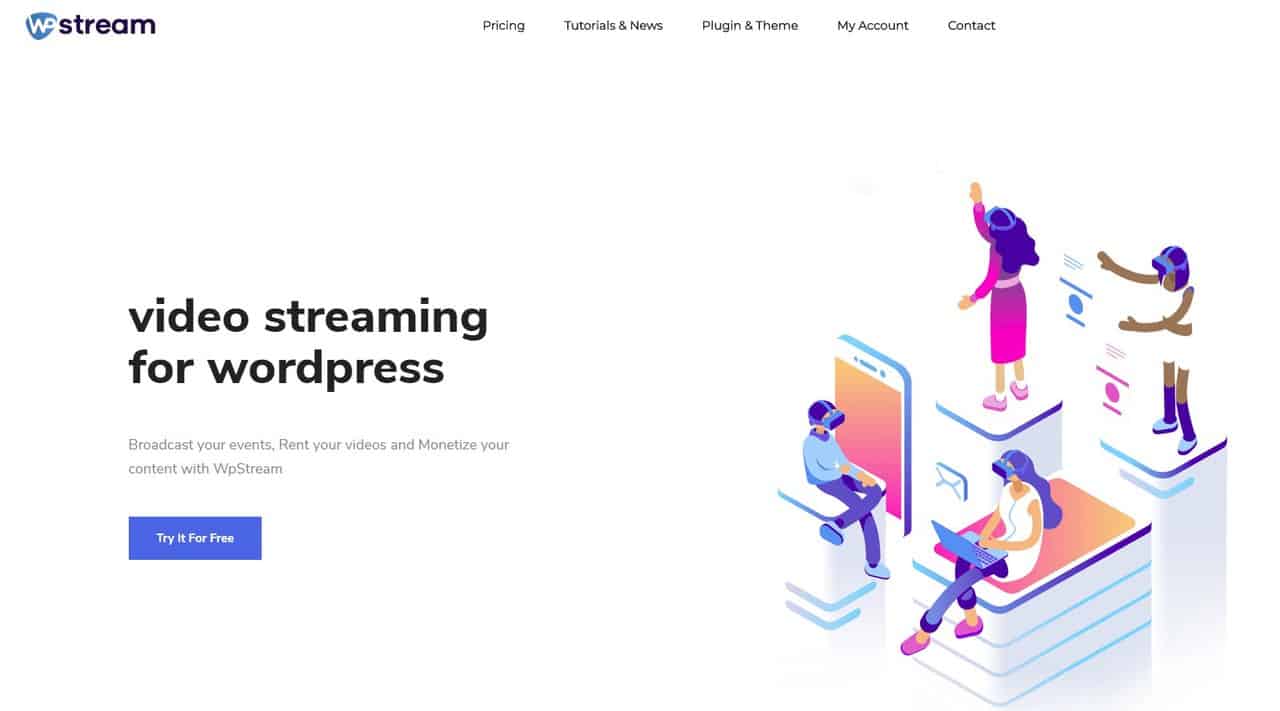 As far as the pricing is concerned, you can sign up for a free trial and then upgrade to premium plans if you decide you like this product. These plans start from 19$ per month and go all the way to 399$ per month, so you have quite a selection. It's important to note that you'll get excellent tutorials and support here, too.
WP Video Enhanced
The word "enhanced" is in the name of this plugin for a good reason because it expands and upgrades on your standard WordPress features concerning embedding a video. For example, you will be able to add your logo to the video, which makes your website look much more serious and professional. GDPR consent can also be enabled, so you can be sure you will be fully compliant with all the necessary regulation. This product is excellent for live streaming, but soon it promises to become even better because additional features such as social sharing, connection to Google Analytics, and Quality Switcher are on their way.
You can download the plugin for free, and there's also its premium version (WP Video Monetize) you can switch to if you want to focus on monetizing your streams.
Livestream Social for WordPress
As the name suggests, this plugin is focused on getting your live stream onto social networks. So, if you're on Facebook, Twitter, Instagram, Twitch, YouTube, or even several other networks, you'll be able to stream there. The plugin is very easy to use and comes with several interesting features, most notable of which is the schedule you can set up and which can then be matched to your stream automatically. Also, the bandwidth is unlimited.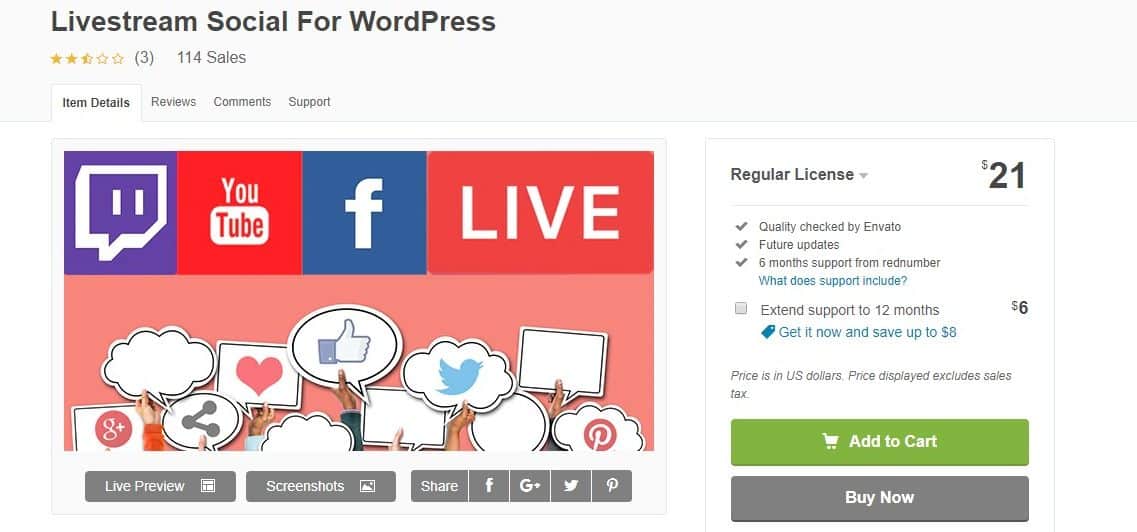 The price starts from 21$, but depending on the type of license you get and the length of support you desire, it can go up to 164$ at the moment.
VideoWhisper
Not only does VideoWhisper allow you to stream from a number of sources, but it will also allow you to add a chat to your stream, too. This can go a long way when it comes to keeping your visitors engaged to your website/stream. It is also possible to give various permissions to people watching your stream, and this is done according to email, role, name, etc. You can also limit broadcasting times and introduce premium channels to improve your monetization. Mind you, all of this is just the tip of the iceberg when it comes to the features this plugin offers.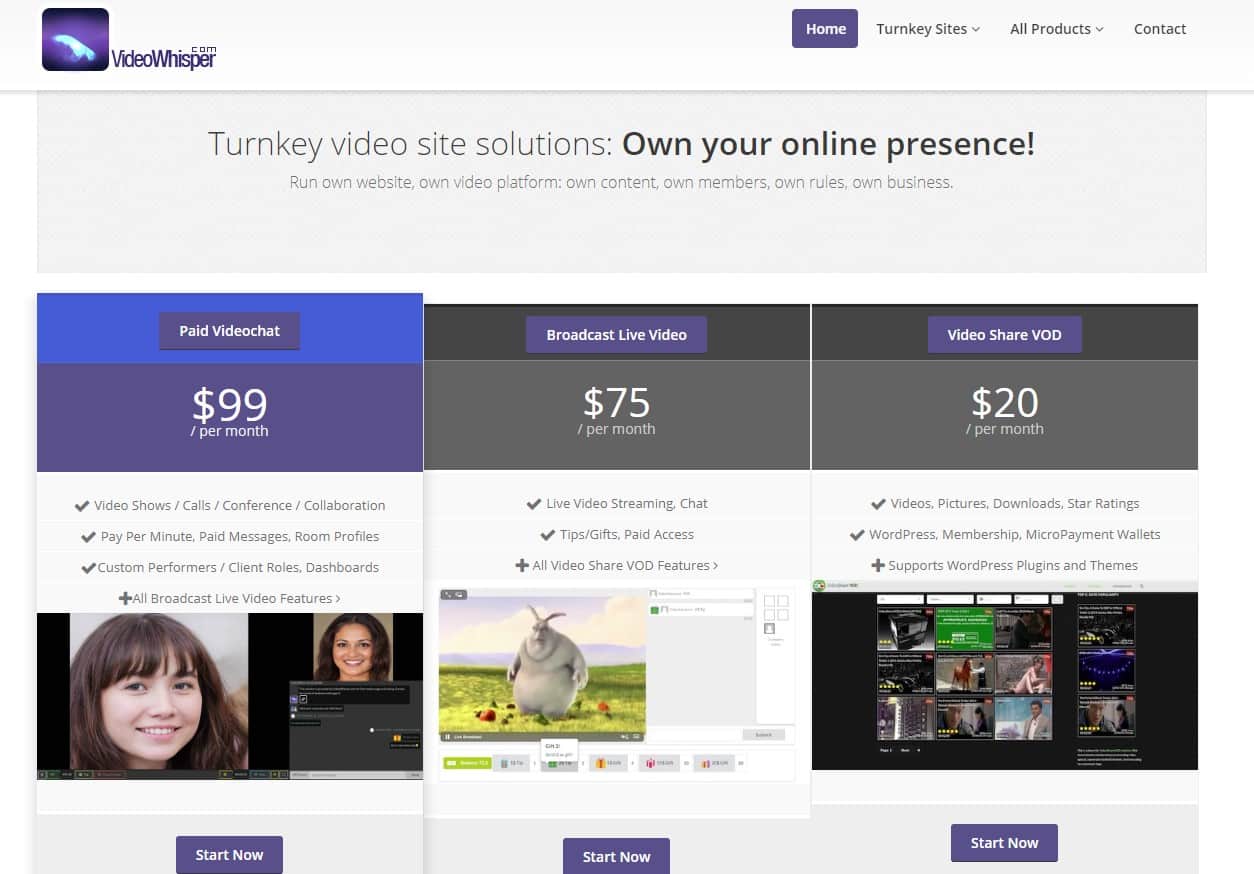 It is also possible to test it on both live and video websites, and you can download this product for free if you set up a profile on the website of its creators.
S3Bubble WordPress Video Streaming
The main feature of S3Bubble WordPress Video Streaming is that it employs AWS DRM Static Key, which makes your streams impossible to download. It also provides monetization options through two different forms of advertising, connection to Google Analytics, WooCommerce, seasons and episodes, and much, much more. Compatible with all devices (including mobile ones), it was recently completely rebuilt and updated to provide its users an even better experience.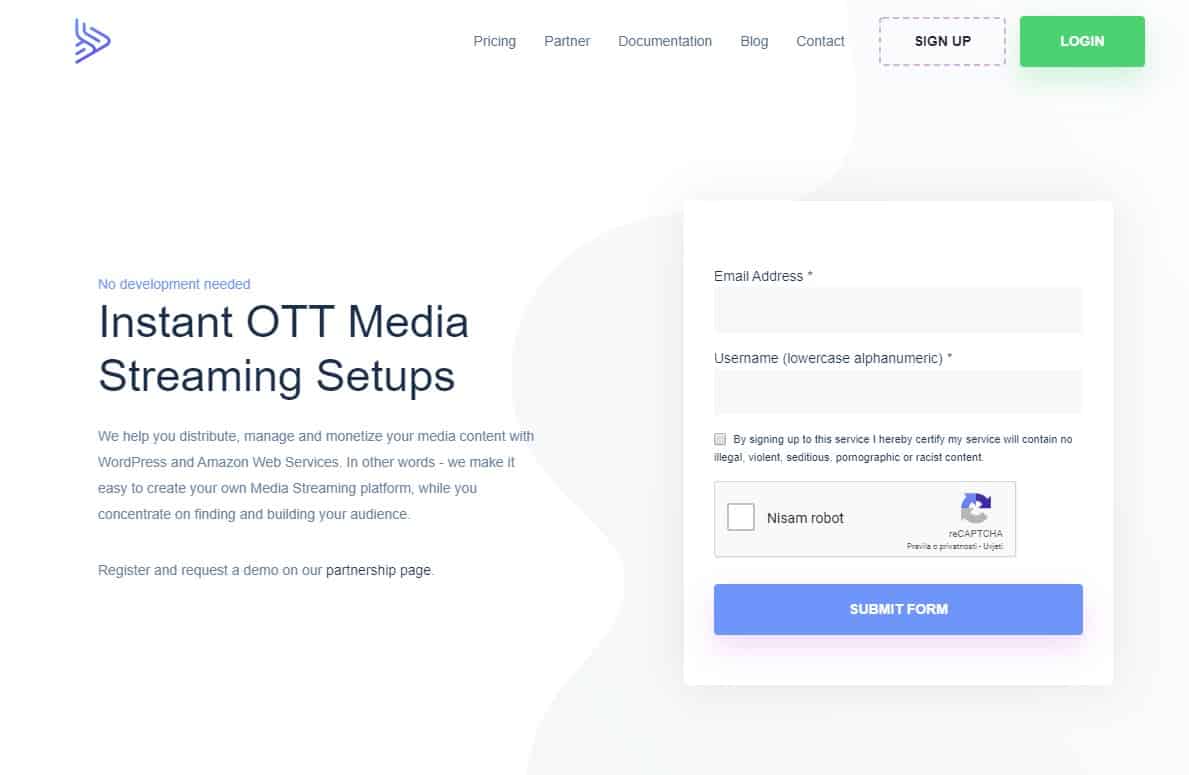 You don't have to purchase it right away, either – a free 10-day trial is available for you to test the product out thoroughly. After that, there are three plans to choose from (starting from 19.99$ a month), but the great thing about them is that you can cancel them whenever you want.
Conclusion
As you can see, there are plenty of live streaming plugins for WordPress to choose from. It all depends on what you want to stream, who your target audience is, and how much emphasis you will put on monetization. Whichever product you decide to use, though, you can be sure that a live stream will only add value to your website and leave an excellent impression on your viewers. So plan out what you want from your live stream, consider hiring a video production company, and get going – with these products, setting everything up will be a breeze.