Affiliate marketing is the art of earning millions by doing little efforts but only  1 – 2 % marketers are earning this much of income and rest are struggling for earning their first $100 because they do many affiliate marketing mistakes in their work.
Here is this post we are going to point out those affiliate marketing mistakes which are stopping you to make bright career.
Friends, there is no need of working hard and many years for generating good commission from your website.
Only few right steps alone are enough for filling your bank accounts with good money from commission.
Let's read about mistakes which you need to avoid in below points :-
Biggest Affiliate Marketing Mistakes –
1 – Promoting products without using –
Promotion of the products or services without using own is really big mistake.
Everyone want to use the product which are tested and trusted by someone.
You need to show your positive results and proof after using the product.
If you show real benefits of product or service with proof by using own then product will definitely sale.
2 – Not Having Email List –
Friends email list is the key of generating more sales overnight. Your blog subscribers are your real audience which can convert into buyer of your product.
Just ask your visitors to subscribe your email list for the problems which they are facing, just give solution to them by email newsletter and recommend related products to them.
For collection of emails you can use double opt in forms by thrive leads and for email marketing services you can try Aweber which is most reliable name in the industry.
3 – Choosing wrong affiliate programs –
Selection of the right affiliate program is must for getting success in generating huge income. Most peoples choose really wrong programs which are not good for promoting and earning.
Now the question is how you will judge which is the right product to promote for affiliate marketing ?
Answer is The product which gives good commission on single sale, which is trusted and tested, which is easy to rank for their keywords and the product for which there is not a big competition.
4 – Not have landing pages –
Friends landing pages is place where we welcome our visitors and we should welcome him on structured place where he can get complete solution.
We need to make out landing pages brilliantly so we can grab visitors attention. We need to convert our visitor into buyer by using our landing pages. Personally I use thrive landing pages which have 100 + ready made templates and content builder available with it.
5 – Choosing wrong keyword to Rank –
Friends we all know search engine traffic gives most targeted visitor who can be buyer of our affiliate products. You should rank your website landing pages which can give sale.
Most peoples don't rank at top for buyer keywords so they don't get sale. People who know exact process of search engine optimization can rank well and can earn good income.
SEO Powersuite and SEM Rush are the smartest seo software which give complete solution for ranking our website with very less efforts and we can easily scan our competitors backlinks, their traffic generating money keywords etc.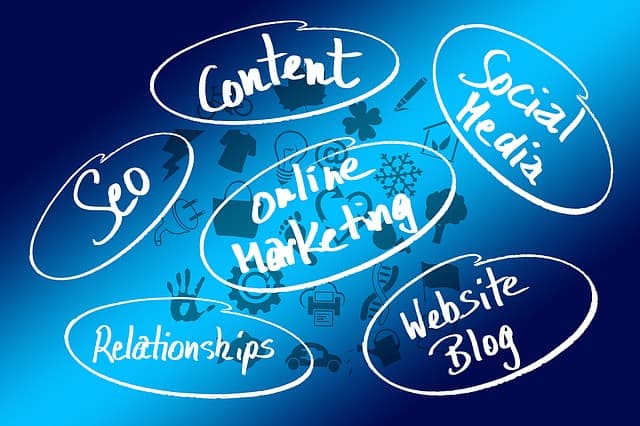 6 – Lack of quality content in reviews –
We all know that writing reviews about the product is most wonderful way for getting more sales. But writing low quality content will not give you conversion.
You should write review with proof, long content minimum 1500 words, some proof of benefits or success, keyword optimized article and visitor friendly language of the content.
7 – Focusing traffic only from search engines –
Depending on only one traffic source is not good idea, we all know that ranking in Google is time taking process and time is money.
We should try some other direct traffic giving sources like Facebook, Twiiter and Solo Ads etc.
There are many success stories of top affiliate marketer which tells us other traffic sources also perform good for conversion. You just need to make strategy for promoting your affiliate products landing pages to them.
8 – Not Investing money –
Friends, if you are thinking that you will earn money just by making a micro niche site then you are wrong.
You need to invest some money for important tools like landing page creators, seo tools, email marketing services and purchasing paid traffic also.
You should treat affiliate marketing just like other business, proper planning and investment will give you good returns.
9 – Joining too many affiliate Networks –
It is the most common mistakes by most of the marketers that they try for the promotion of every products from many networks.
But if you see to the successful marketers then you will understand that they promote only 5-10 products.
And they join only 2-3 affiliate networks.
10 – They don't promote sign up or free trial products –
Friends to be frankly speaking most of the peoples are interesting to get free trial of products instead of paying directly.
If you are promoting products with free trial or products which give commission on free sign up then it is great products to join.
There are some products like many dating sites which offers commission just by signing up.
We tried to help all new marketers to give guide about top affiliate marketing mistakes which should be ignored by them. Thanks.