If you are a web content creator or any kind of online business owner living, you are probably well aware that running a business here isn't much different than running some brick and mortar business on your street. That indeed sounds fairly simple, but we all know it isn't so. Your website design has to be appealing and inviting, without looking tacky and overly flashy; your product descriptions and blog content have to walk that fine line of polite and friendly, without appearing pushy or needy; but your product has the toughest job by far, it has to be attractive, functional and unique. Today's online market is overflooded with both good and bad quality, and it can be hard to stand out. Boosting your overall traffic, sales, speed, conversion, and all other aspects of your respective business has never been harder.
Needless to say, in such an overwhelming atmosphere, you will appreciate any help you can get, and that is exactly why we are writing this article. In this gem of a blog post (why to bother with false modesty?), we will be talking about 26 WordPress solutions covering all niches of running a website. So stick around till the very end, because just like the title says, these products will rock your business. Just so we're clear, when I say "rock," I don't mean Maroon 5 fa-la-la-la your website look cute kind of "rock." I mean full-fledged 21st century Greta Van Fleet kickin' their Gibsons and Yamaha's in the desert your website is shredding with traffic and sales kind of "rock."
So let's start rockin' (insert horns hand emoji here).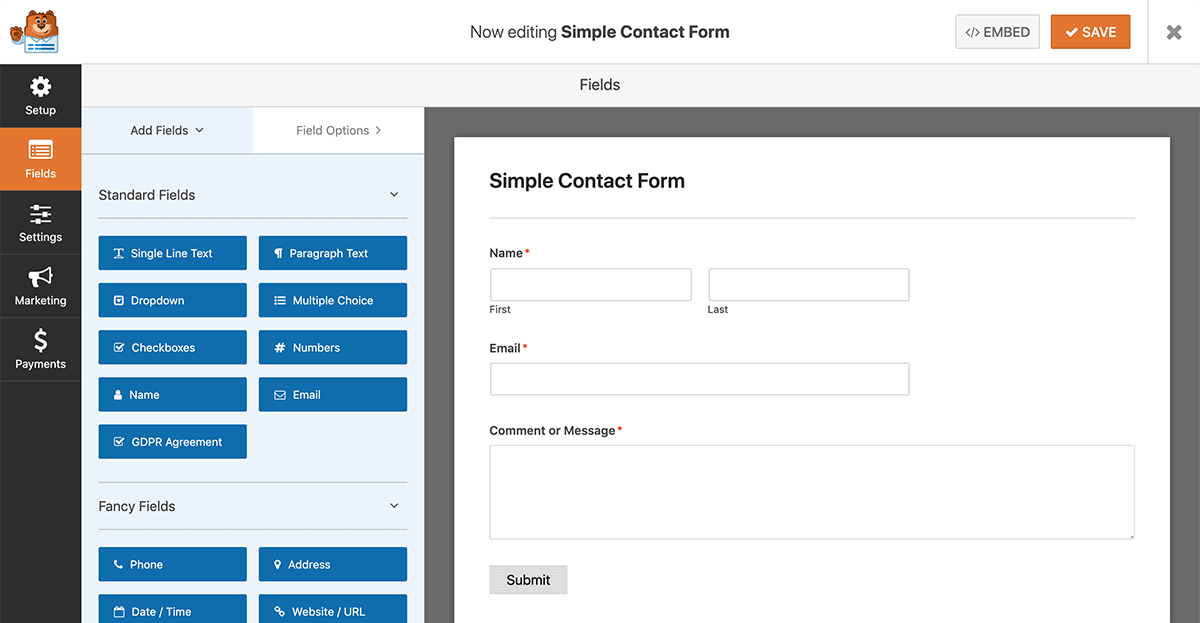 I wasn't easy choosing the top of our list, but ultimately, we settled (pour word choice) for the stellar and well-known WPForms plugin. This particular plugin is used by over 2 million people worldwide, which makes it one of the most popular and user-friendly plugins on the market, so it is basically the Harry Styles of plugins (*wipes drool). Forms and surveys are necessary if you want to add a proper boost to your conversions, whether it be sales, subscribers, or just simply traffic.
WPForms creates simple and advanced surveys and forms in 5 minutes or less. With the help of the highly efficient drag-and-drop builder, as well as some awesome and numerous templates, WPForms saves its users a ton of time, which comes in particularly handy now that Riverdale season 4 is about to start. Furthermore, the forms are completely responsive and look great on all devices. They are also integrated with all major email marketing service providers (MailChimp, Constant Contact, AWeber, etc.) as well as the most popular payment processing services such as PayPal, Stripe, and much more.
If you opt to create your forms and surveys with WPForms, you will get numerous additional features that may come in handy, like: user registration, file uploads, custom captcha, smart conditional logic, the entire management and much more. All of these terrific features are there to help you make advanced forms swiftly and easily, so you don't have to install anything else to complete the job.
The basic package of WPForms includes everything you need to kickstart your business by creating advanced high-performance forms.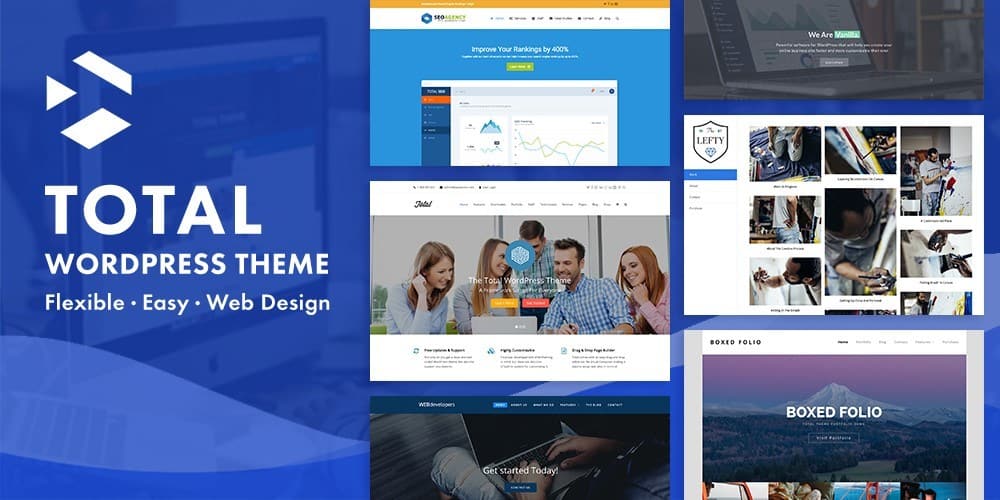 Total Theme is exactly what it sounds, a very popular and complete WordPress theme plugin. This brief description might sound vague, but only because it is so diverse that you can use it for virtually anything, from blogs and online shops, to professional company websites, agencies, and more. The plugin itself includes four premium addons: Templatera, SliderLayer, Layer Revolution, and the famous builder WPBakery.
Furthermore, Total Theme contains 40 remarkably crafted demos. All of the demos look amazing, and you can install them with just one simple click, which will allow you the level of creativity that will let you create in a much more relaxed atmosphere. Lastly, doing all of this zen/fun creative stuff won't set you back a dime, because Total Theme has everything you need.
When it comes to website traffic, Total is also SEO friendly. So aside from looking good, Total Theme will also help you improve your numbers in no time.
Use Total Theme for your projects, and you won't regret it.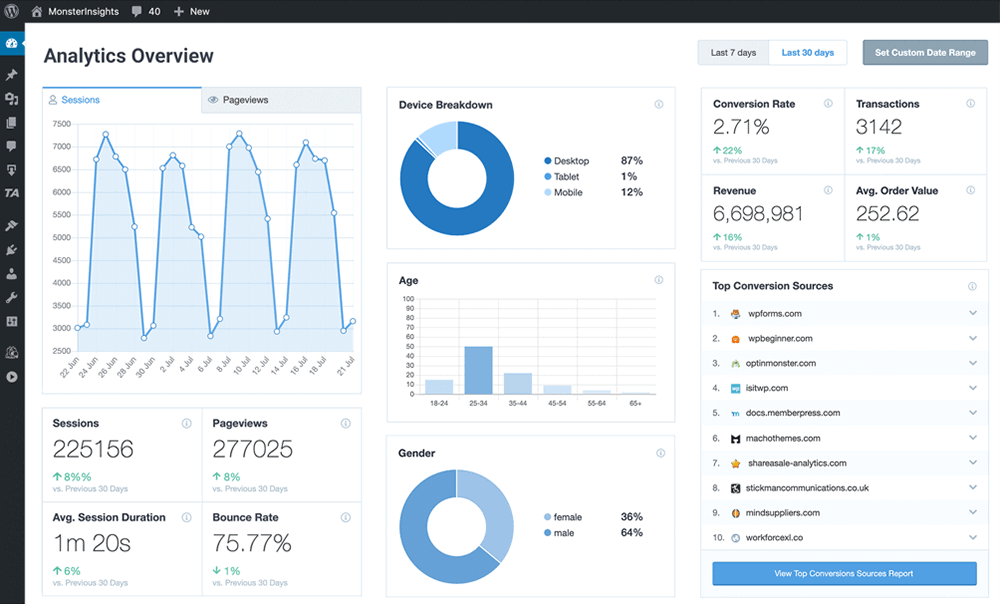 If you are a comic-book blogger geek like me, you probably detest any kind of grounded, number-based analysis. However, that kind of website analyzing can save your online existence and boost your traffic and sales. Luckily for you and me, MonsterInsights will help you get the best of Google Analytics and improve your conversions before you say, "I hate math." To simplify things even more, the whole process will be on your WordPress dashboard, which will save you lots of time (Jughead, here I come!).
Agencies, developers, and bloggers will get a chance to become more familiar with their audience and clientele (gender, age, native countries, used devices), as well as some insight into how people find and use their website. If you are a store owner, you will also have one special page that will contain all the important metrics such as conversion rate, total revenue, average order value, top referral sources, top products, and more.
Adding some boost to your website metrics has never been easier. Install MonsterInsight to keep an eye on every aspect of your business-doing at every moment. Lastly, I have to give my personal observation and say that this is the coolest name for a plugin EVER in the history of all plugins.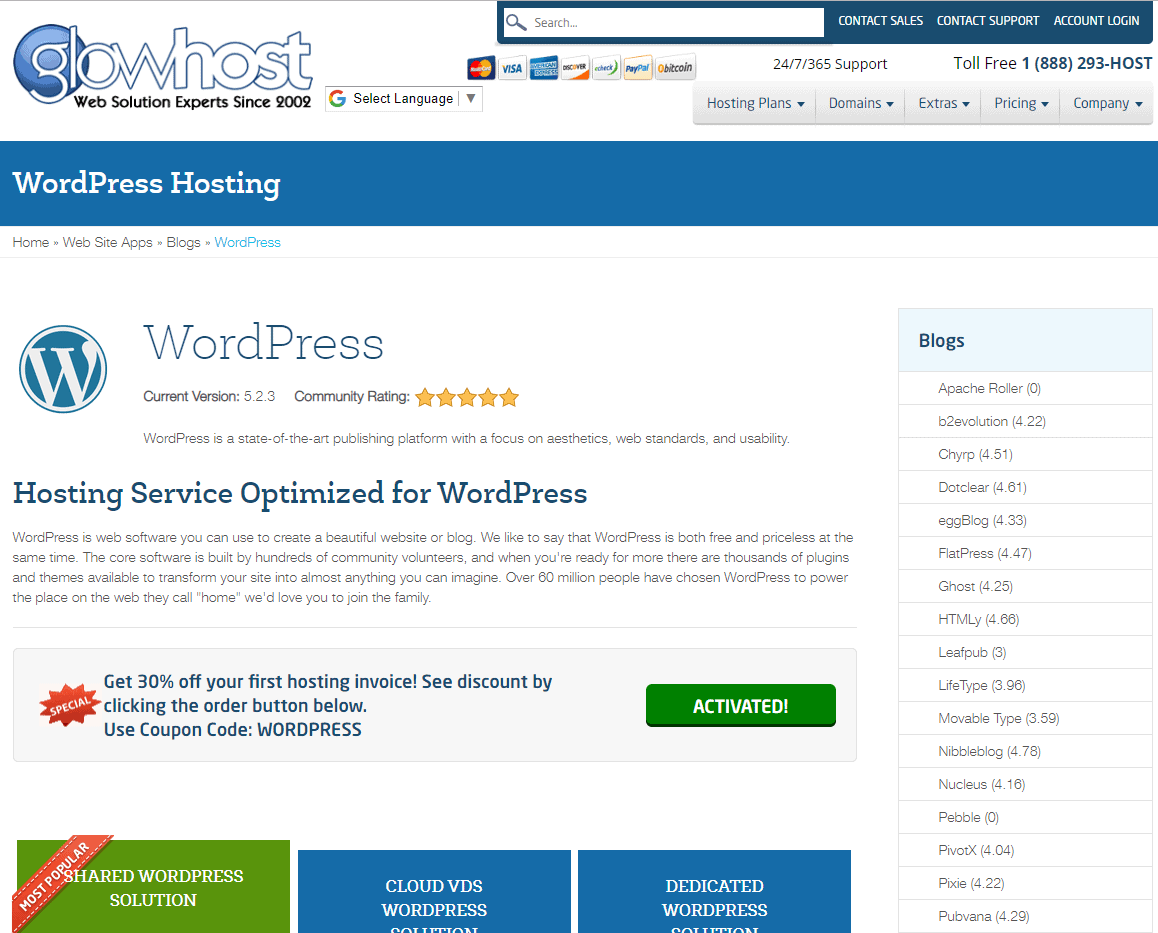 GlowHost is a senior on this list, and the fact that it is here without any arthritic pain or lumbago says a lot. All jokes aside, this awesome plugin was launched some 18 years ago, and to this day, it has no match in its field. The hosting services GlowHost provides are legendary when it comes to WordPress and pretty much everything else. It offers three hosting solutions, one of which is the Shared WP solution, which costs $9.95 per month. It is a perfect fit for most website types, and as such, it is one of the most frequently used. GlowHost's support staff is available for any questions 24/7/365, and someone will usually answer in 20 minutes or less. Needless to say, the support team consists of friendly professionals that will tend to your problems and solve any issues you might have in no time.
GlowHost also offers a variety of WP Management services, like taking care of your installation, maintenance, and updates. If you are having a creative block like James Charles, or are suffering from a chronic lack of time like me, they can also create content and images for your website. Basically, you get to decide how much they will manage your WP website.
When it comes to affordability, they usually provide coupons on their website, so make sure to check it out.
GlowHost will make your WP website safer, faster, and more enjoyable to browse and explore.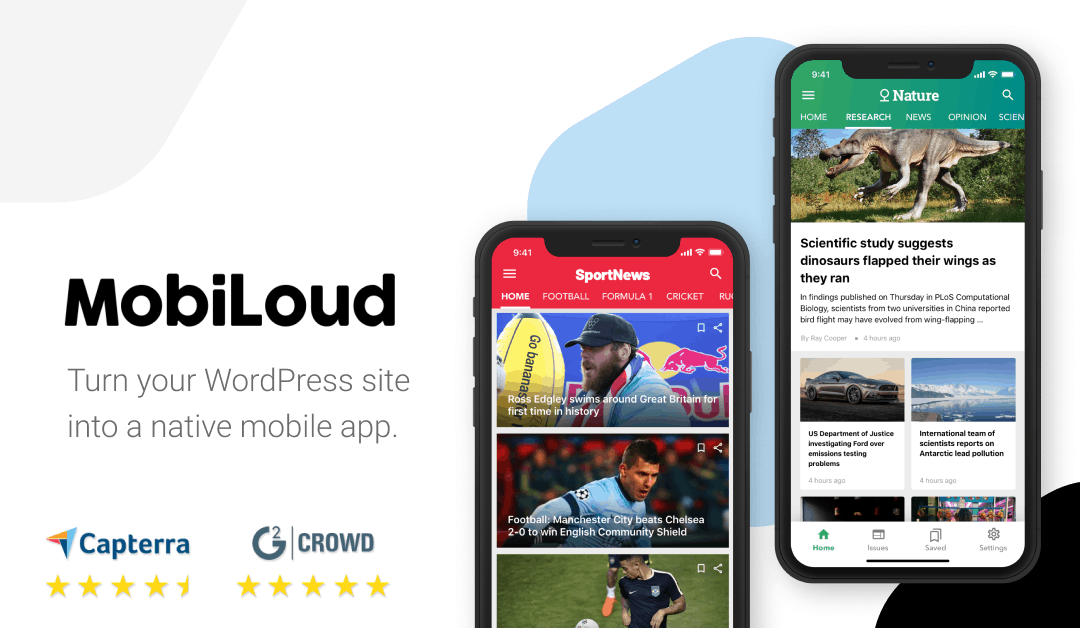 If you would like to keep pace with the best and follow the latest business-management trends, then you are probably considering adding a mobile app to your portfolio. Building your own app can be a Mayweather-ish knock-out to your budget, so it is no wonder if you are backtracking from the idea. Luckily, MobiLoud has an affordable solution to this problem.
This terrific service will help you convert your WP website to a handy mobile app for Android and iOS in no time. MobiLoud will help you built your very own mobile app cheaply, and you will be able to go live within 2-3 weeks. MobiLoud also offers complete integration with the CMS, so your app will be easy to update and maintain. Once your website updates, your app will update, too, and push notifications can also automatically be sent from WordPress.
Basically, MobiLoud will do all of the technical work for you, including customizing your mobile app, so it looks original and authentic.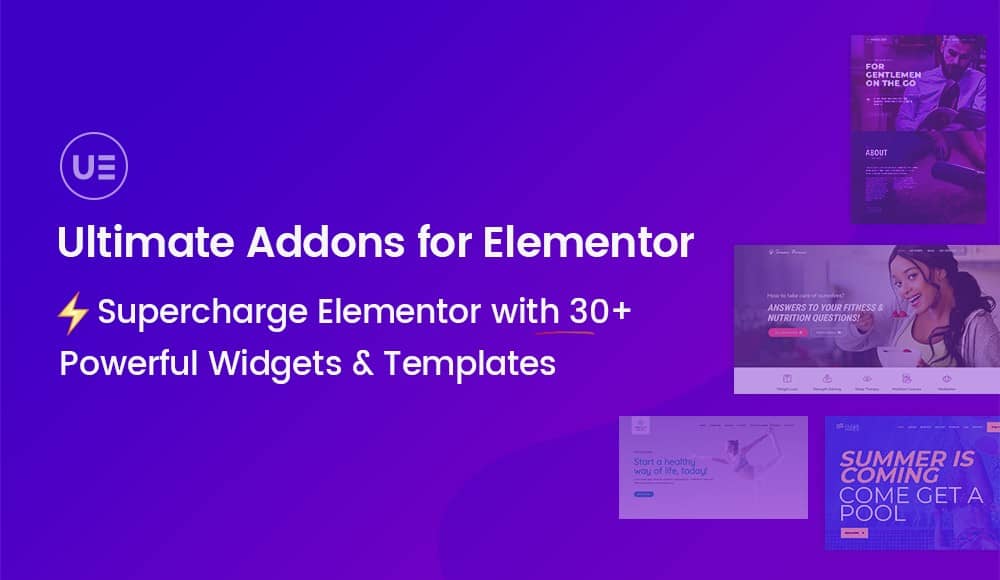 More than 3million people from all over the world have used Elementor to create WordPress websites, which makes it by far the most popular choice among its peers. Its secret is that it allows you to make gorgeous websites using a swift and simple drag and drop interface, as well as the fact that its primary version is free. To get the best out of Elementor and make your beloved website stand out of the crowd, you should go for the Ultimate Addons. They come loaded with more than 30 remarkable templates and widgets.
You can also integrate the visual part with your fav marketing tools and treat yourself with more conversions, leads, and traffic in general. Elementor is also the only complete design platform that provides pixel perfect design and manages to produce 100% clean code.
Check it out for yourself.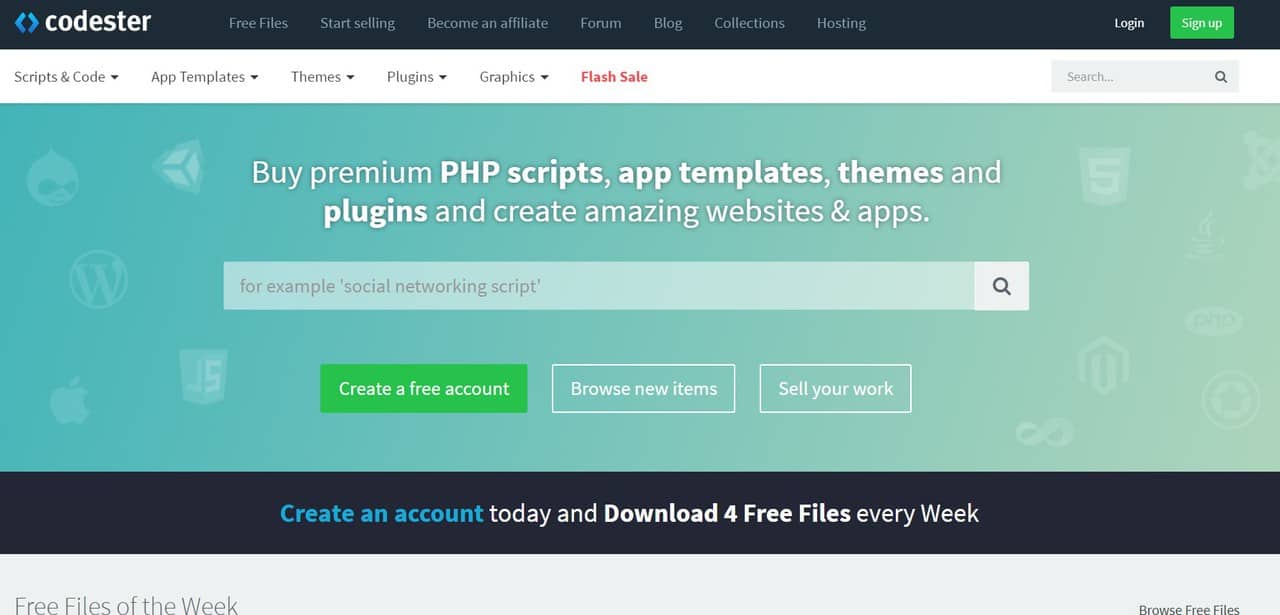 Codester is a really big and diverse marketplace where you can purchase virtually anything website-development related that crosses your mind. If you are looking for code, themes, scripts, or templates and plugins for JavaScript, PHP, HTML, Android, iOS, and of course, WordPress. Furthermore, the website is adding awesome new products each month, so it is outstandingly well structured and very quick to navigate.
Browse through Codester's offer and choose what you need.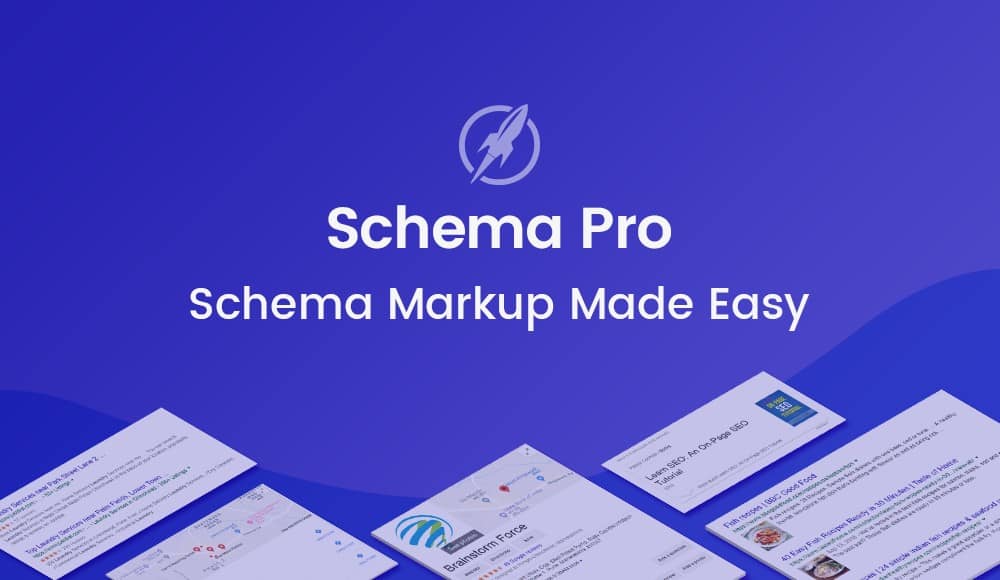 Schema Pro can automatically add schema markups to thousands of pages within just a couple of minutes. All it takes is a one simple click automated setup, and all your selected posts and pages will get their schema markups. Furthermore, Schema Pro supports all major schema-types, and more are being added as it is being updated.
Schema Pro will also give you better search engine results, so it is no wonder that it is currently the leading WordPress plugin for fast and efficient markup adding.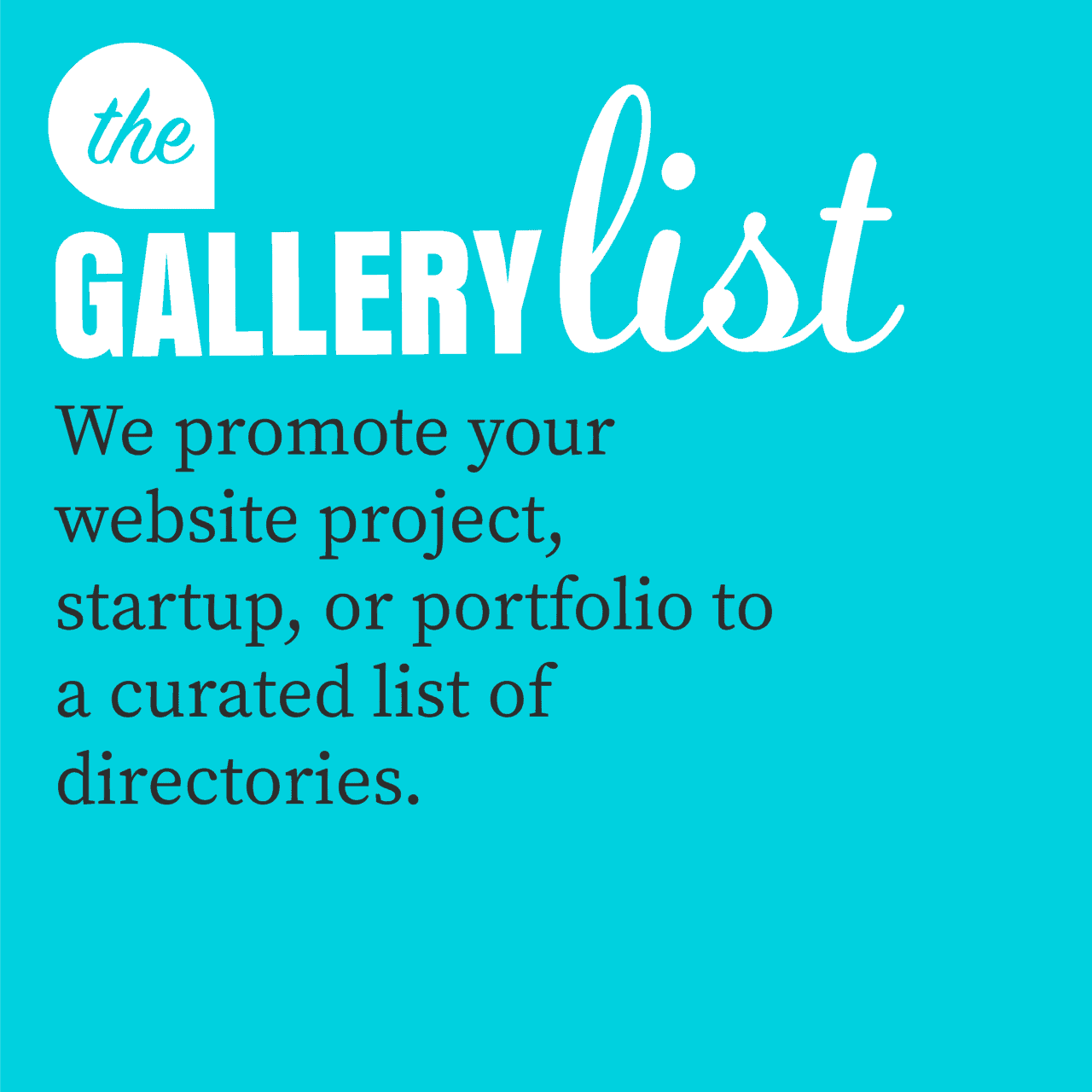 The Gallery List is one of the most popular and highly-rated services of its kind. They've been efficiently and successfully submitting their user's websites, startups, projects, and portfolios to a carefully curated list of top-notch directors. To ensure everything is perfectly orchestrated, all work is done manually and checked at least twice a day.
The Gallery List has a stellar reputation, so it has some strong and valuable connections, and your website will be published even on paid galleries. Needless to say, your website will also be accepted much faster if you opt to work with such reputable services like The Gallery List.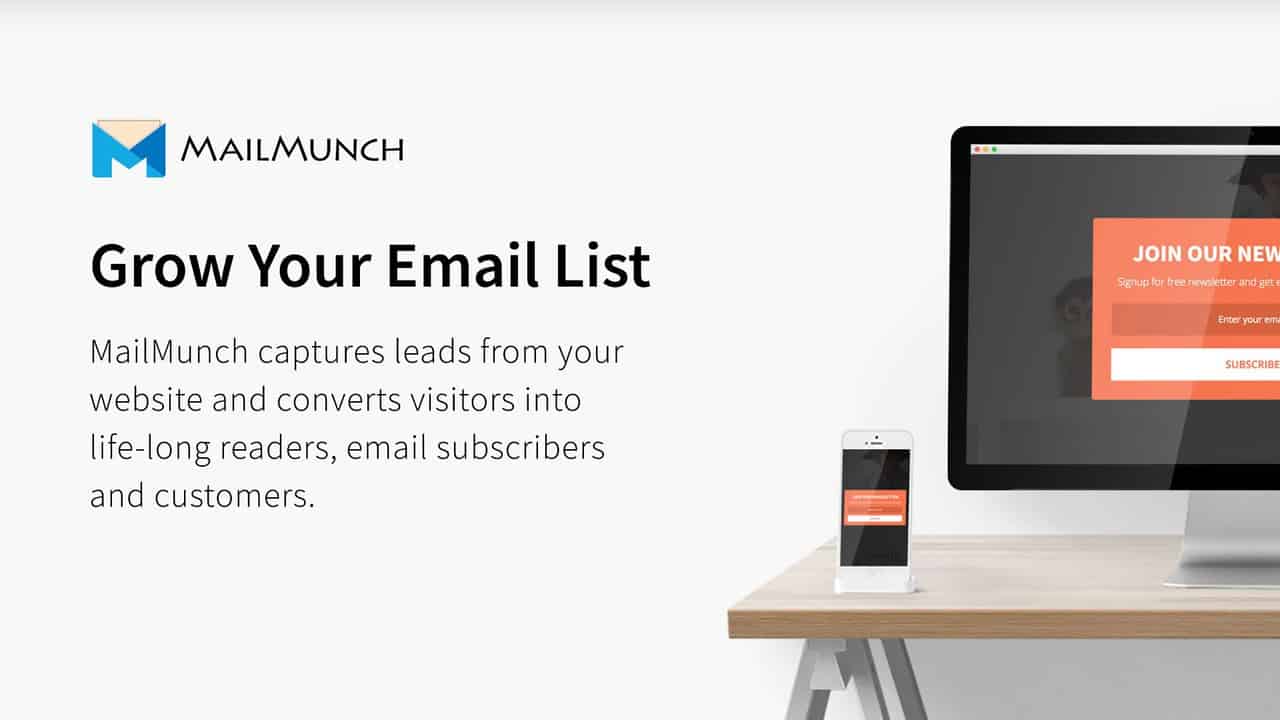 MailMunch is currently the fastest growing email marketing platform. Keeping in mind it is simple to use, and it doesn't require any special coding skills whatsoever. It includes the drag-and-drop builder and variety of terrific templates, which will help to grow and expand all of your email lists quickly.
MailMunch practically pays itself off, as it reflects on your business results almost immediately. It operates by catching leads from your website and then turning those visitors into frequent readers, life-long email subscribers, and loyal customers.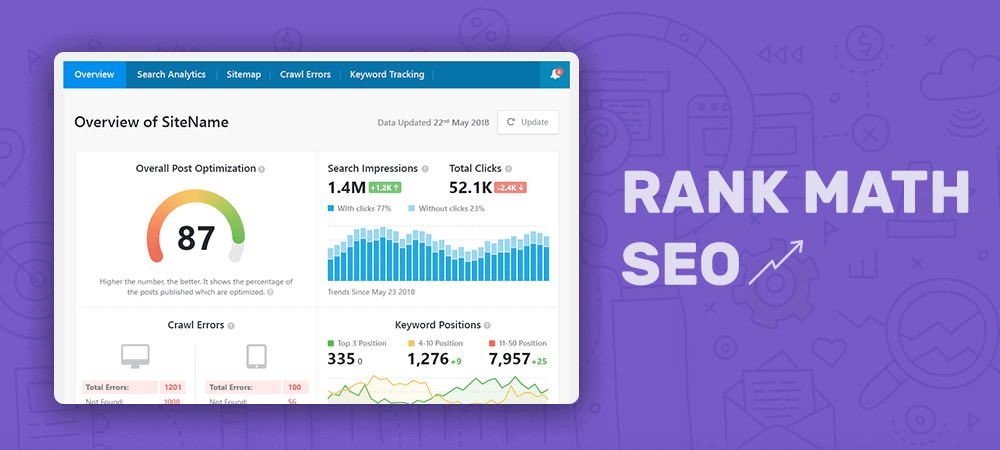 Rank Math is a free WP plugin that is both a powerful and user-friendly SEO plugin. It will help you write SEO-friendly content and rank your website higher, generating more traffic in no time. Rank Math is easy and quick to install, and once it is active, it will automatically take care of your website's SEO. The optimized content and improved SEO rank will make you more competitive on the market, and your business will grow exponentially.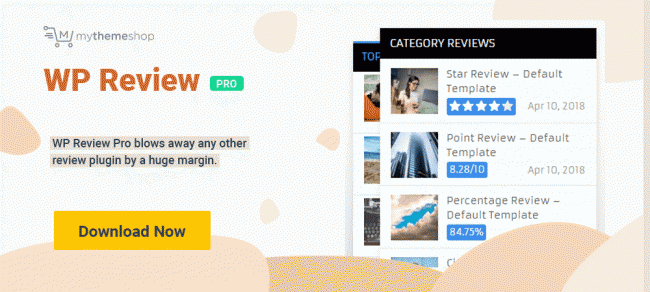 WP Review is the most popular way to increase user interaction by adding and rating services and products on your website. The whole process will take you only a couple of minutes, and you won't have to write a single line of code. WP Review comes with 14 rich and effective snippets, 16 splendid templates, and much more, which allows you to customize your reviews using additions such as percentage or point rating, stars, supports for translation etc.
Visitors always like reading about other user's experiences, as it gives the whole website a personal touch and a  note of eventfulness. Add reviews to your website, and you won't be sorry.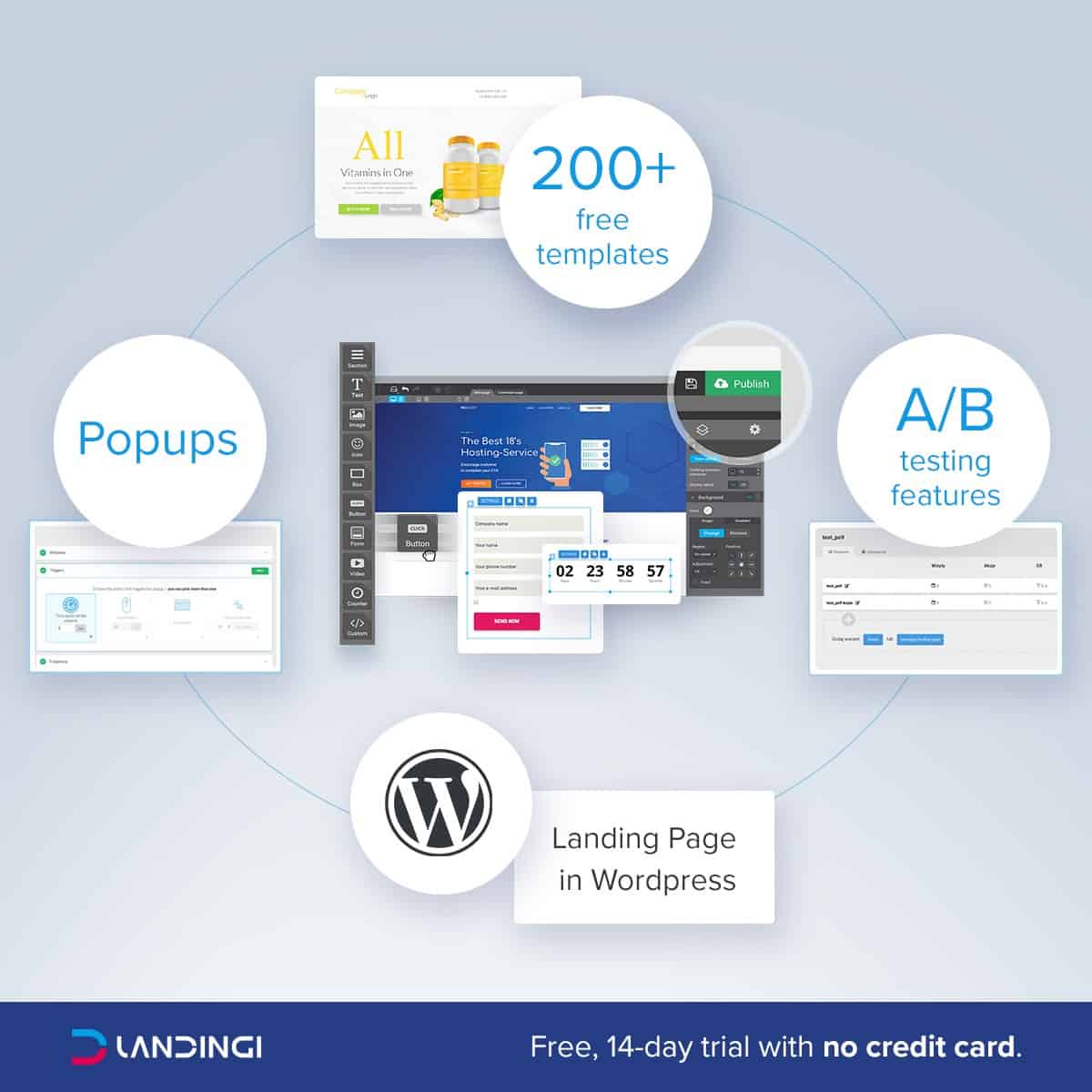 Thanks to Landingi, making highly efficient and high converting landing pages has never been easier. Now you don't have to possess any kind of special tech-savviness or special skills and diligently type lines of codes. Landingi is fully equipped with more than 200 free templates that are all available for full configuration, with A/B testing features, with a handy and quick drag-and-drop builder and much more.
Landingi also offers a free 14-day trial, so you have enough time to be convinced in its purposefulness.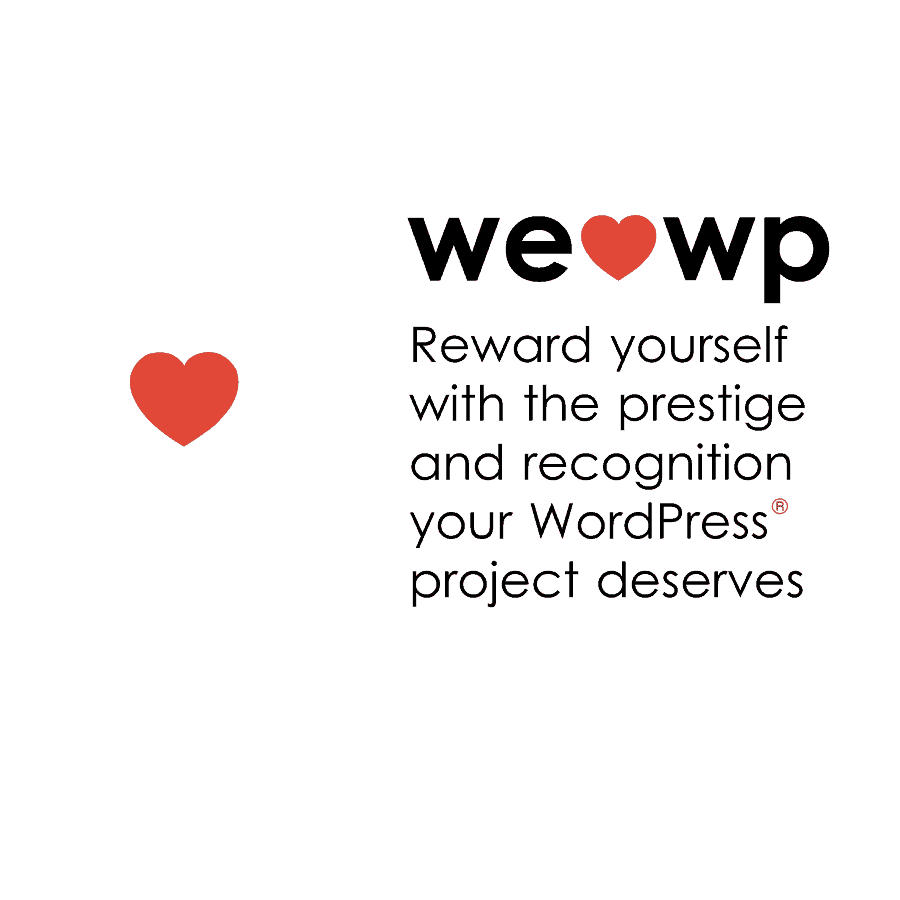 If you are looking for inspiration for your WordPress website, WeLoveWP is where you'll find it. Looking at what other people do will help your own creative process and bring you tons of ideas. Just ask Cardi B (*fist bumps Nicki Minaj)
Aside from checking out the vibrant content of fellow-creative minds, WeLoveWP is also great for submitting your own projects. It offers a variety of submissions packages, more or less affordable, with the budget-friendly one costing $10.
All projects that get accepted by WeLoveWP are published on Facebook, Twitter, Pinterest, and through an email blast.
Try Taskade, it is free and works on Web, Mac, PC, iOS, Android, Firefox, and Chrome browser.
If your website is dependent on teamwork, Taskade is exactly what you need to make your online existence much easier and stress-free. It will help you improve productivity in no time, and it will do it effortlessly, as the platform itself is the easiest of its kind. Taskade will help you manage your tasks and chat with your team members in one compact and unified space.
Taskade is also completely customizable, which means that every project will have its template that you are able to create in just a few seconds.
Taskade is totally free, and it will work on Web, PC, Mac, Android, iOS, Chrome, and Firefox browser, so install it today and witness the almost immediate boost in your website's output and work rate.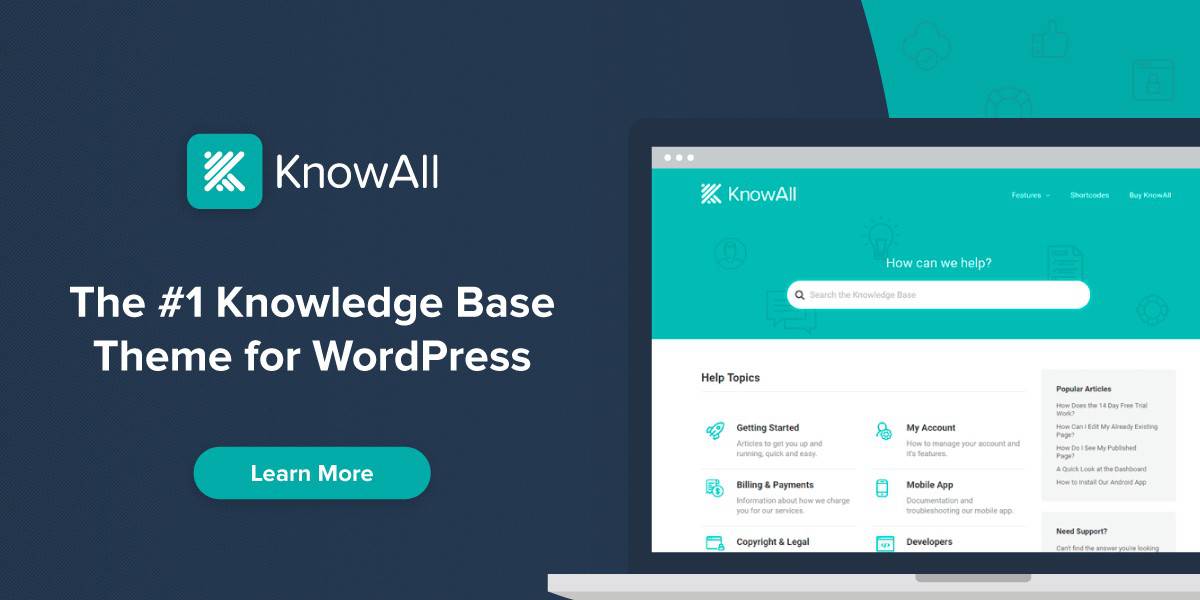 KnowAll is definitely the best and the most popular knowledge base for WordPress themes in the current market. KnowAll's secret lies in its eye-catching pixel-perfect and stylish design, and on the fact that it is being updated with tons of options and features constantly.
You can use KnowAll to make a comprehensive presales knowledge base, which will help your website convert at a higher rate. KnowAll can also be used as a support page which will help your customers quickly find solutions and answers to their questions, without emailing or sending support tickets. Ultimately, youz will spend less time answering questions, and your visitors will feel more at ease. On the same note, KnowAll provides quick and meaningful answers, but it also suggests related content and makes suggestions as to the visitor types.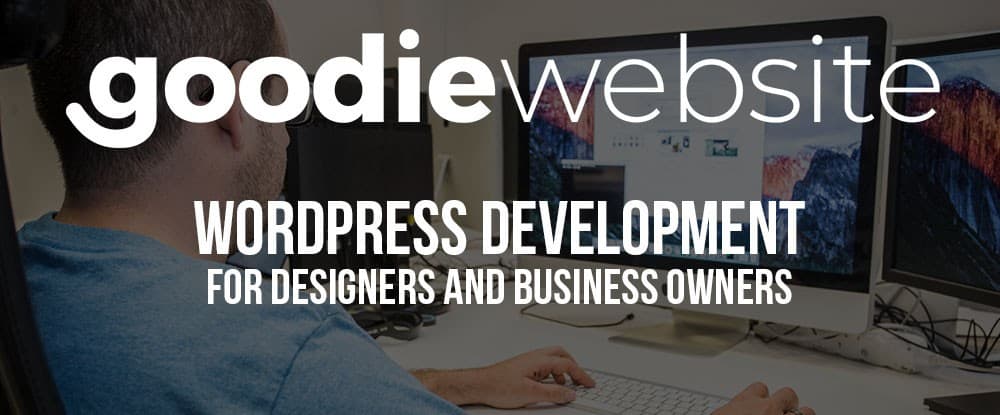 Goodie is a very popular web development service famous for both its outstanding quality and affordable prices. Basically, with Goodie and its team of highly-skilled developers, you will receive the supreme quality design to code your web development service. Friendly and experienced professionals at Goodie are reliable and worthy partners to anyone in need of a skilled WP developer.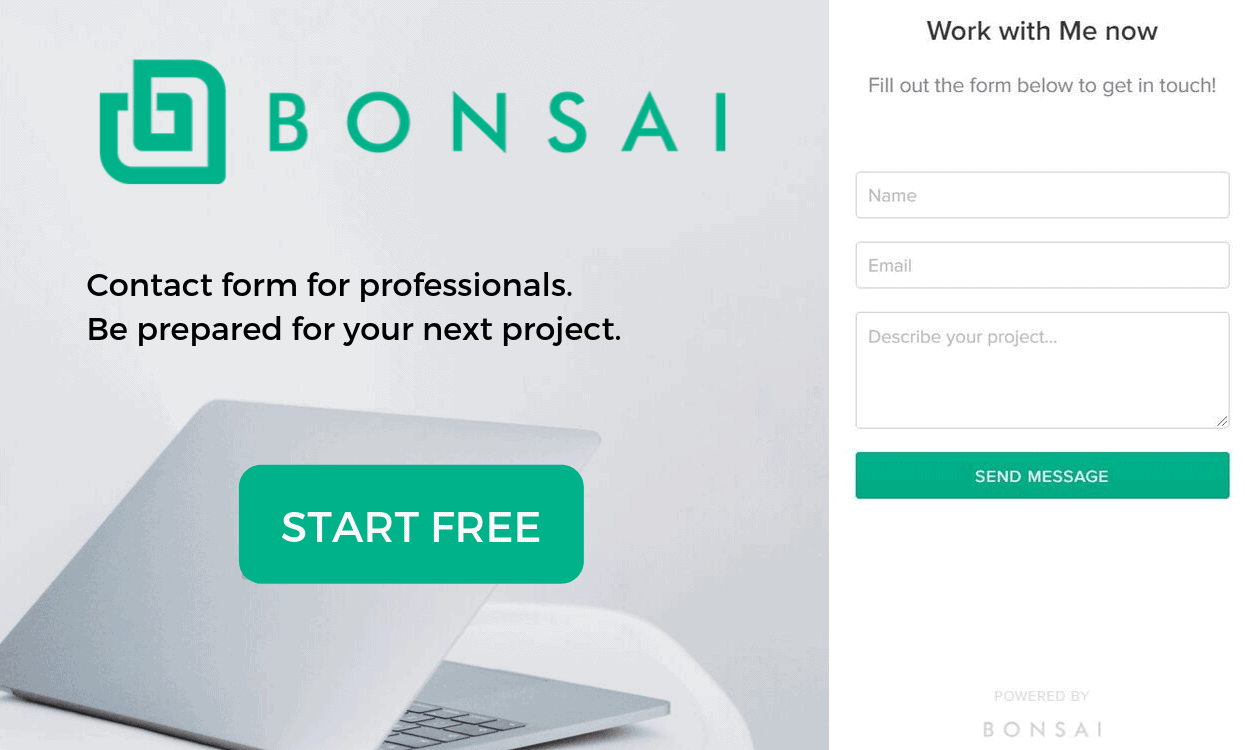 Bonsai is a highly versatile plugin offering a wide range of all kinds of website-related services used by more than 100,000 freelancers, including WordPress developers and designers. Building contact forms without any coding, creating professional contracts, invoices and proposals, tracking time, and much more, has never been easier than with Bonsai.
Bonsai also offers a free 14-day trial, so you'll have plenty of time to check out all of its features and decide if it's the right fit for you.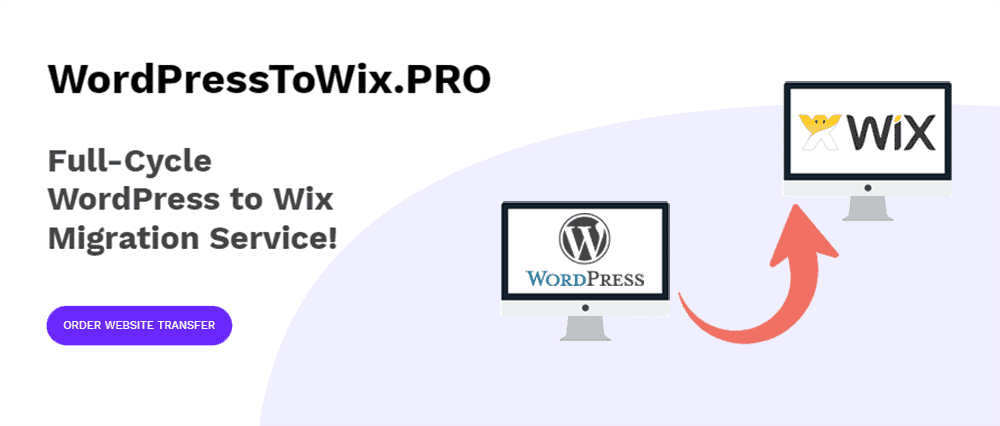 WordPressToWix.PRO enables you to effortlessly and successfully move your WordPress website to Wix without losing time and money. This great migration service is the ultimate solution, and it employees a group of carefully selected professionals, they are able to comply with the most complicated and rigorous project requirements. So if you are tired of complicated dashboards and fed up with tons of unnecessary update-plugins, WordPressToWix.PRO is exactly the service you need.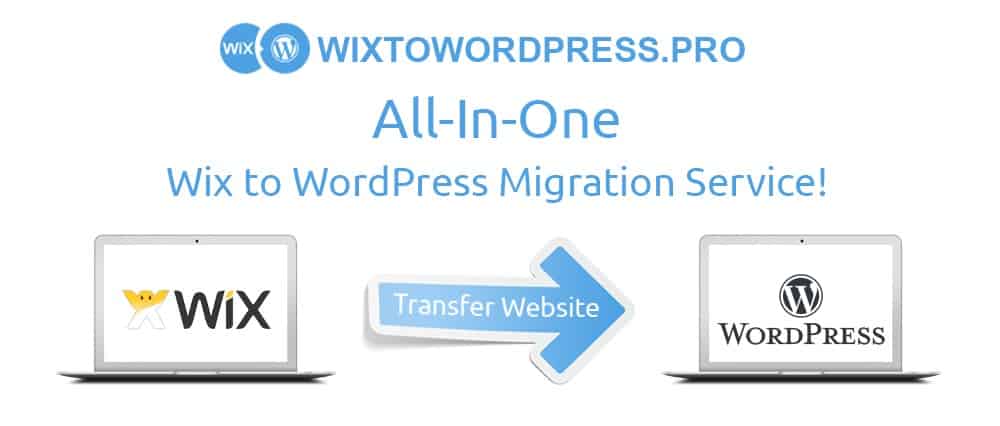 When it comes to reverse professional migration from Wix to WordPress, WixToWordPress.PRO guarantees stellar and timely service, as well as some impressive results. The company provides individual client support, top-notch security, and effective, desirable outcome of the procedure. This great service is the proper solution for everyone who is thinking of switching from one platform to the other. It will save you a considerable amount of time, money, and effort.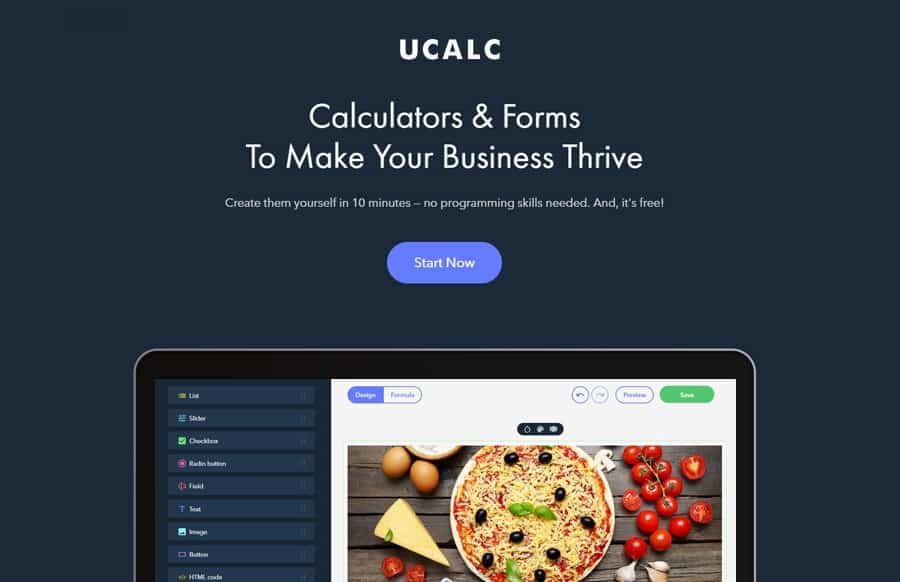 uCalc is a comprehensive service that allows you to make and maintain calculators to estimate a variety of things from services to delivery costs. It also allows you to build booking, feedback, review, and event registration forms, so it is super-versatile and user-friendly. This great service is also confirmed by the SuperbWebsiteBuilders service test, which gives it additional credibility.
It can be used easily and quickly without any special technical knowledge needed. All you have to do is drag and drop items where you want them, change designs, and track performances. Furthermore, uCalc can be integrated with any WordPress website, so you don't have to worry about possible incompatibility. uCalc can handle any calculation at any given time, and since it is so useful for customers, it will improve traffic to your website.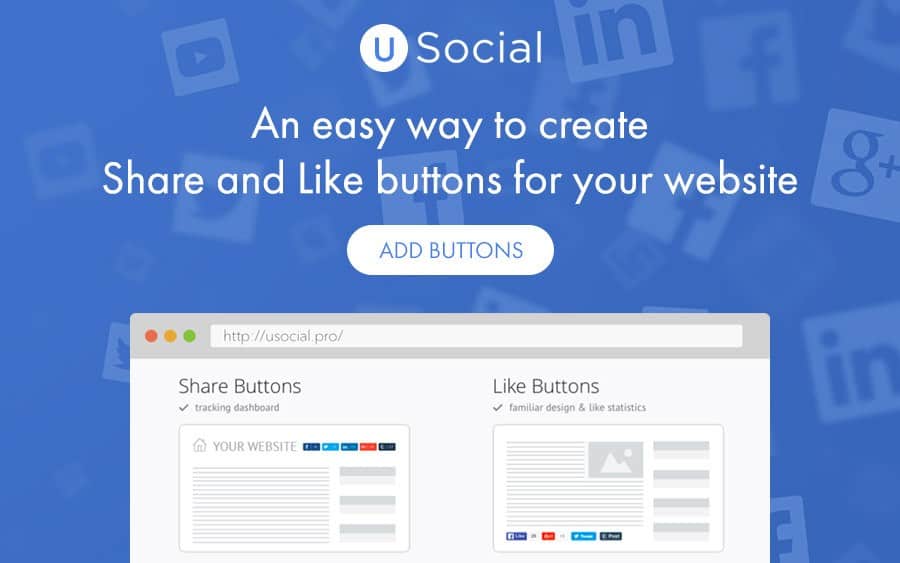 uSocial is a booming WP website-friendly platform that helps website owners to create their own social media buttons. It doesn't require any technical knowledge, and it is easy to work with. The entire work is easily accomplished with the use of the intuitive drag-and-drop interface, as well as built-in analytics.
uSocial also provides a content-locking option. This very useful feature enables you to hides a piece of info until a user likes or/and shares the page. It works for a variety of social networks like Twitter, Facebook, LinkedIn, and more.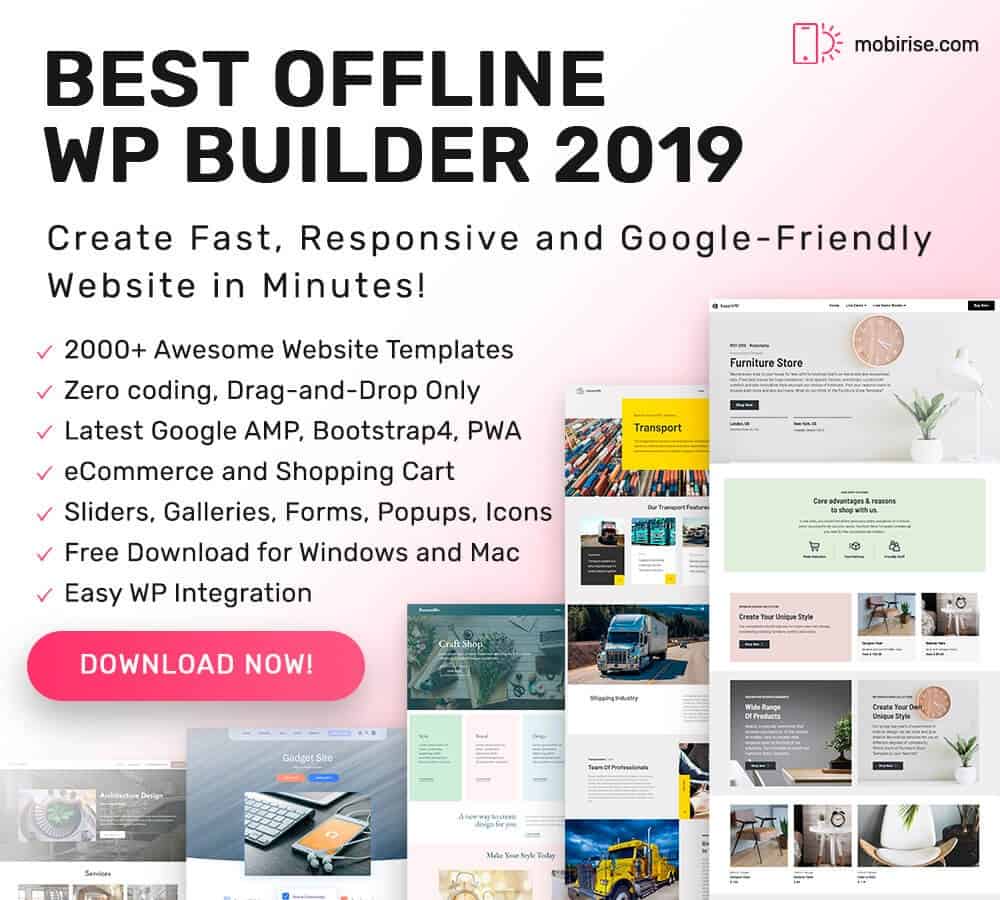 Mobirise is an offline website builder, very popular for its rich content, simplicity, and the fact that it is free. It offers over 2,000 gorgeous templates, so you will be able to choose exactly what you need. It also features an intuitive drag-and-drop builder, with galleries, sliders, popups, and much more.
If you opt to use Mobirise, you will get a complete builder, free of charge, to create your next WP website. Lastly, Mobirise doesn't require any coding expertise or any other special technical skills required.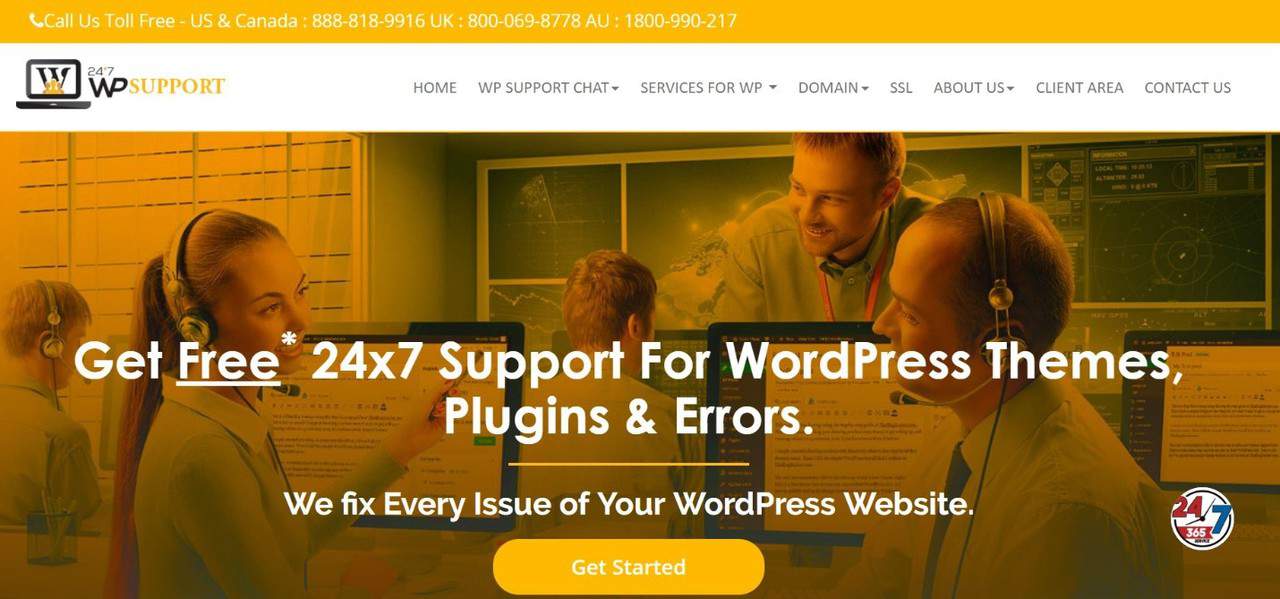 24×7 WP Support is the leading provider of complete WordPress services. It covers everything you could possibly need, from WordPress issues to SSL certificates and domain names, and much more. With 24×7 WP Support, you will be able to swiftly connect with a competent developer and access services that could help you based on your plan. It offers a free and premium plan, with premium having some more powerful features such as Malware & Security Audits, 24×7 uptime monitoring, etc..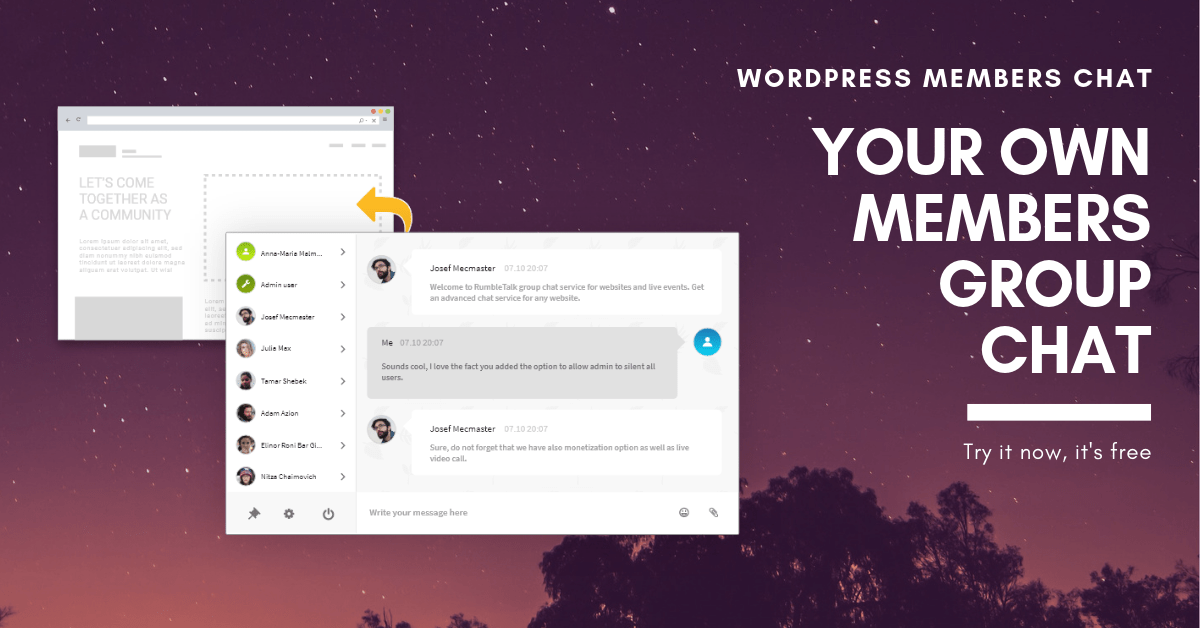 RumbleTalk is an unrivaled chat platform for group chats. It is a perfect choice for both web and mobile, and it offers a variety of options, such as customization and even in-chat payments. You will be able to add a great group chat, members chat, or paid chat to your WordPress website within just a couple of minutes and without typing a single line of code.
If you are considering adding a chat to your website, RumbleTalk is exactly what you need. It is by far the quickest and easiest way to add a stylish and smart chat room to your WordPress website.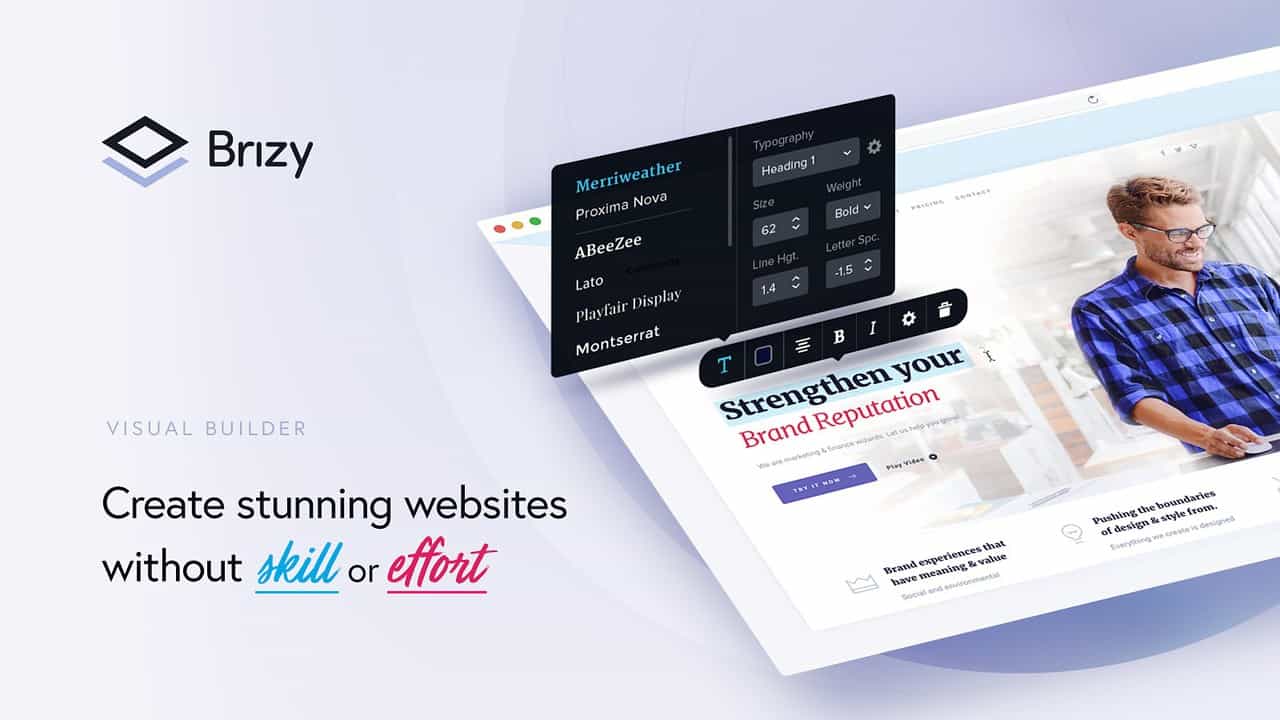 Brizy is a popular free WordPress page builder that allows you to create WordPress websites quickly and easily with the use of most intuitive features. It will enable you to create landing pages within just a couple of minutes without any coding skill or effort. Brizy is created on React, which is the open-source JavaScript library that was developed by Facebook. This particular technology is the go-to for UI.
Brizy also allows real-time editing and a highly efficient drag-and-drop method, which will allow you to built a terrific page in no time. Check out this Brizy review for more details.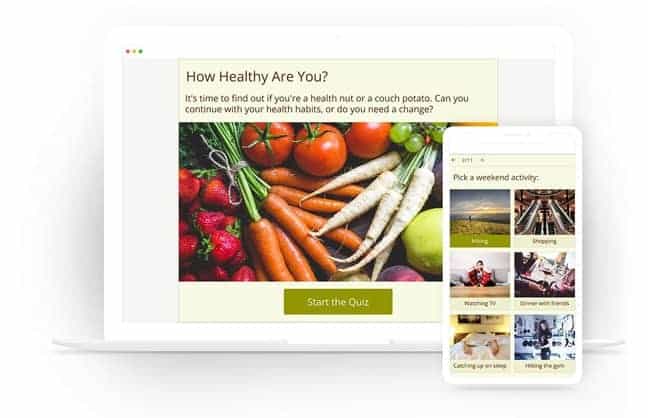 Quiz Maker is incredibly easy to use, and it will allow you to create forms, surveys, lists, and popups that have a high conversion rate, and that will keep the attention of your audience. This tool offers a large number of awesome templates as well as the service of a powerful editor that will help you create proper content.
All of the forms made by Quiz Maker are fit for WordPress, so feel free to start making your own.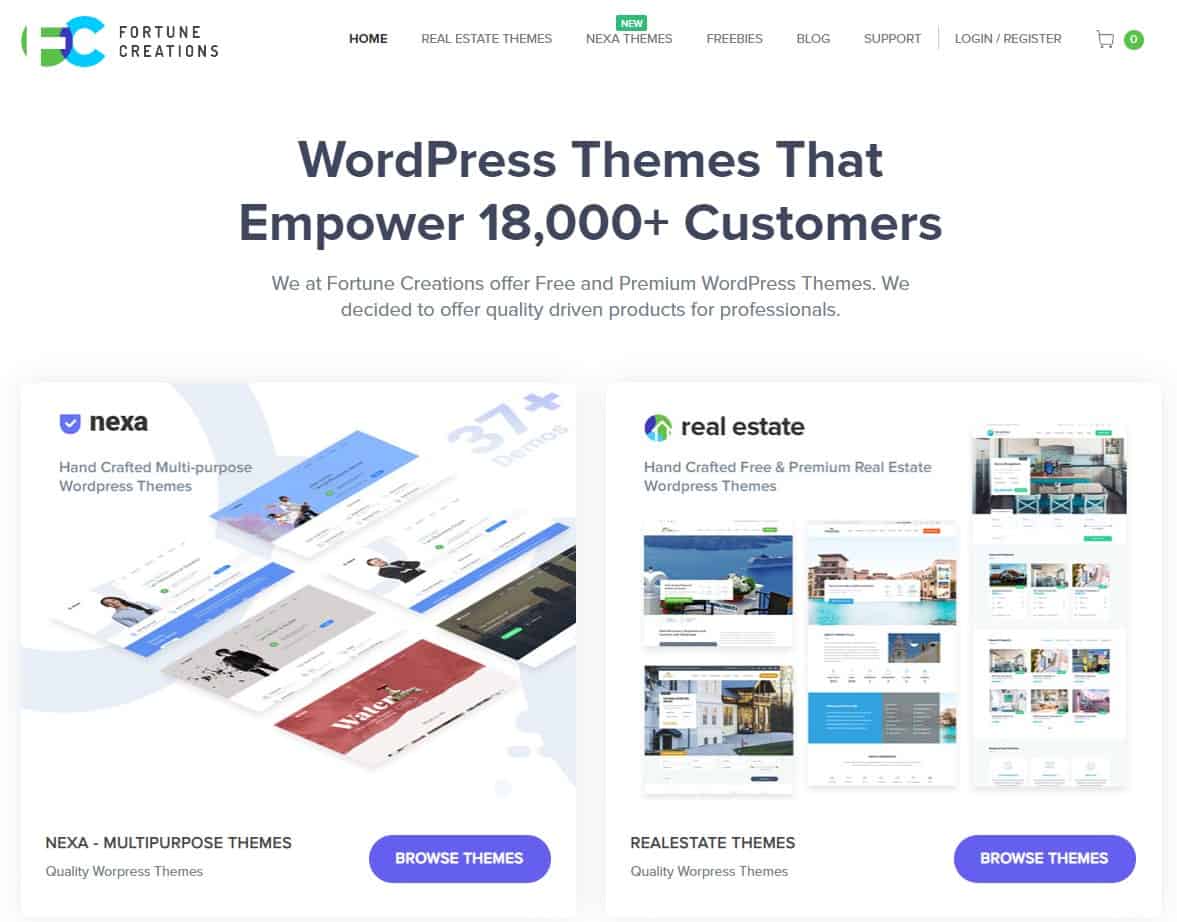 Fortune Creations is a professional and versatile WordPress theme developer offering Free and Premium WordPress themes. The themes cover a wide variety of niches, and all are pixel-perfect and delightful. All the themes are completely responsive and compatible with all devices. Furthermore, they are fully customizable and SEO friendly, which makes them a perfect digital solution to any of your ideas.
Browse through the array of themes on the Fortune Creations website and pick a theme for your own website.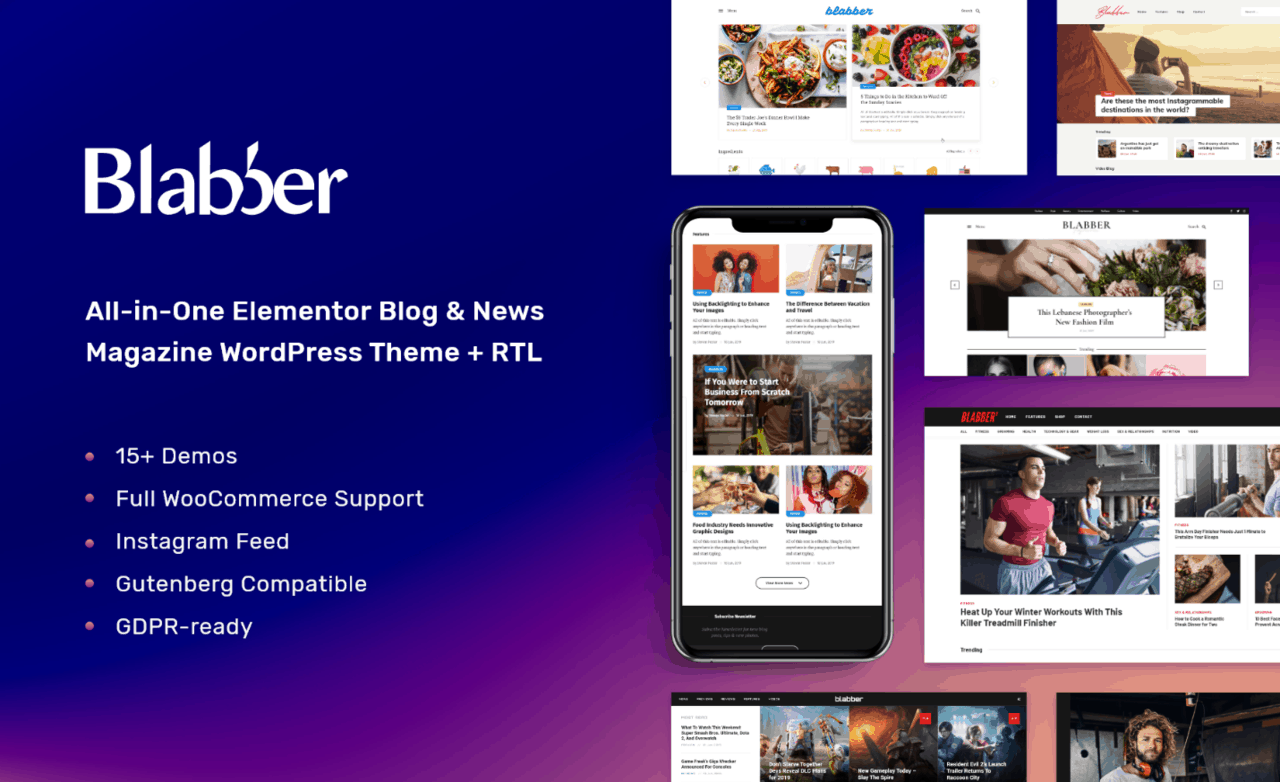 The Blabber WordPress theme is a highly responsive all-in-one web solution. It is fit for use for a number of niche-specific online resources, and it is a vibrant and stylish WordPress Blog theme. Blabber is also easy to use and navigate so that it will save you some considerable time on the creation of web designs with its 9+ ready-to-go live demos. The theme also features a variety of very cool blog post layouts, shortcodes, and custom widgets, and it lets you add as many new layouts and blocks as you want.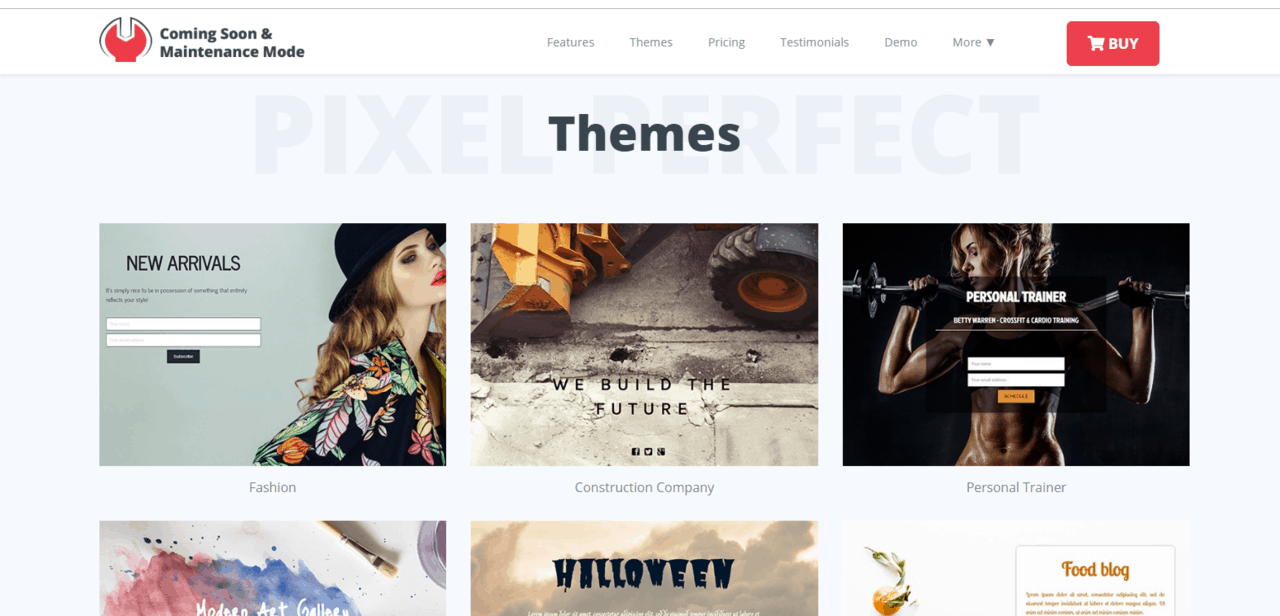 Coming Soon & Maintenance Mode is one of the best plugins on the current WordPress market. It is easy to use, quick, and has a variety of highly useful features. The plugin includes more than a million free, high-quality images, more than 100 marvelous themes, best-in-class SEO setup, and much more. Coming Soon & Maintenance Mode also supports your autoresponder, webinar, CRM, and marketing software, so it will push more subscribers into them. To keep track of everything, the plugin also offers checks, guidelines, and built-in tests to help you be the first in search results.
If you are about to start something new but want to build some following first, or if you just need a break, check out this awesome plugin and see for yourself how well it actually work.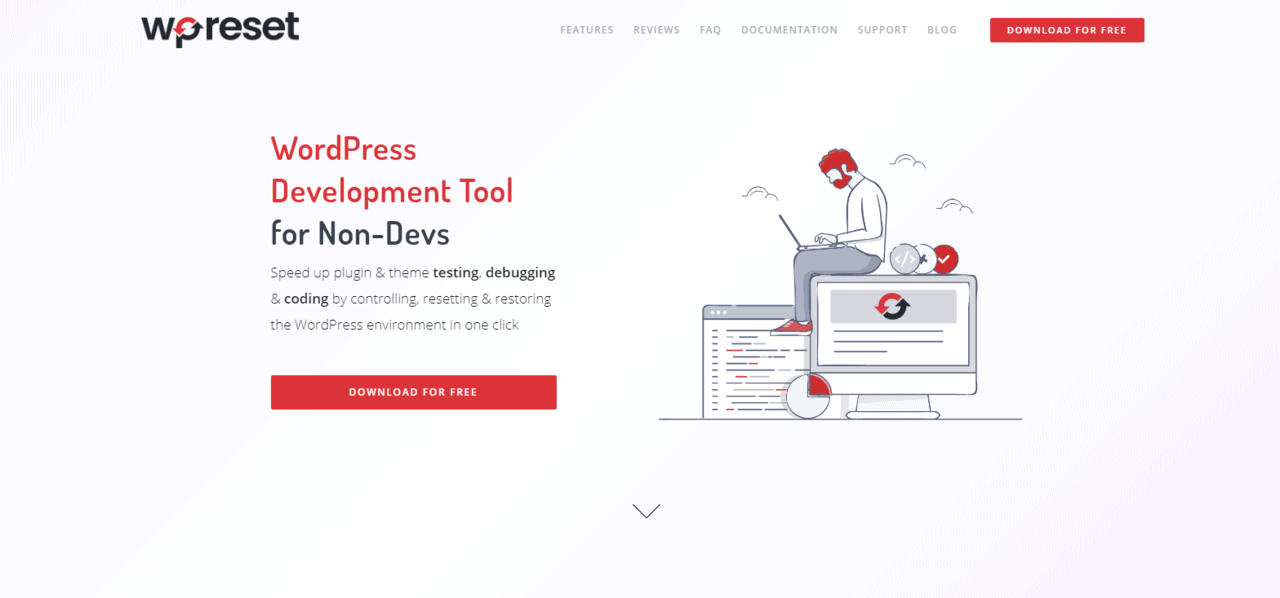 WP Reset is a one-click plugin created to make the lives of developers and website owners easier and better. It controls, resets, and restores the whole WordPress environment in just one simple click. It has a variety of features to help you specify the reset in accordance with what you want to accomplish with it. One of the most prominent features is the post-reset setup that allows a WP Reset to reconfigure your environment exactly the way you want it. The plugin also offers a set of selective reset tools, database snapshots, database diff viewer, and so much more. WP Reset is also WP-CLI compatible, so it is also super-fast to work with.
If you need to get rid of some junk, declutter or simply start over, WP Reset is the plugin for you.
Now that you have this extensive list of shiny helpful WordPress products, it is time to start rockin' like it's Woodstock baby. Choose your favorites, install them, and witness your website grow and expand with minimum effort on your part because that's what these tools are made for.