In the world of online purchasing, the ordering system is of crucial importance. There is no place for wasting time and money. For example, food delivery and takeaway service depend a lot on how fast we are able to make an order. Using third-party services creates an additional commission which can be avoided.
Keeping that in mind, the online restaurant ordering system you own should enable a common user to place an order without extra costs. For the best performance, most online restaurants have been created by WordPress WooCommerce.
It is a simple process also for those without coding expertise. There are several instances one should pass in making an order online, but there is no customer who wouldn't appreciate the advantages of the WooCommerce Product Quick View Pro plugin. Adding the Quick View button represents a special section linked to the order form.
What is WooCommerce Quick View Pro?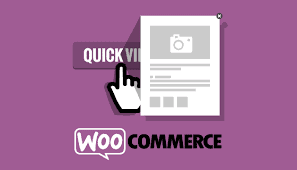 The order form contains multiple products, enlarged with many options closely connected to all kind of variations – a type of food like vegetarian, size and color of some article etc. WooCommerce Product Quick View Pro adds extra insight into the order form. By a single click on the button Quick View, customers are able to check the purchase and explore the options.
The button acts like an instant lightbox popup. How convenient and user-friendly is that? Visiting a separate page for each product would require more time and effort to select the wished product. Having chosen the options, the customer returns instantly to the order form.
Which information will be available to choose from is a matter of your preferences and the type of the article, but the product quick view can display it all. Most examples comprise additional images, category or short description. The popular option is to customize the text within the button.
WooCommerce Quick View Pro functions by displaying the products in a modal window. If the full product overview and image gallery are visible, it is easy to add them to cart in seconds including variable products. Users are allowed to have a glance at products without waiting on each page to load. Jumping from one product to another is fast by using next and previous button.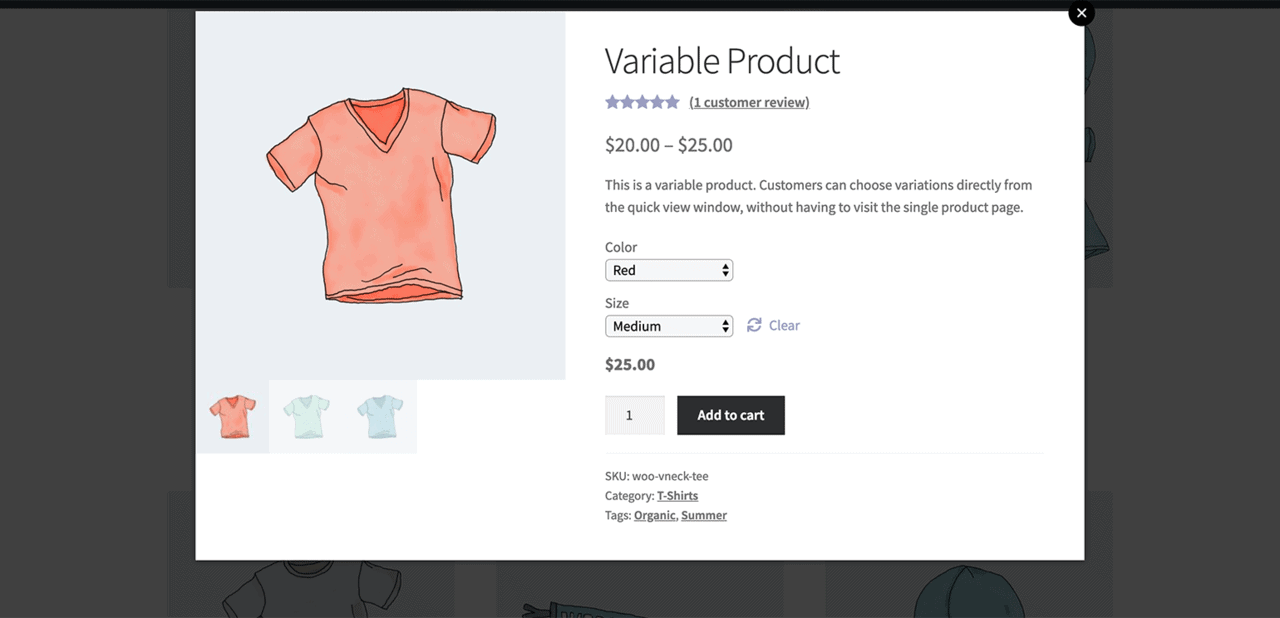 Developer friendly and easy-to-use, the plugin can be installed in just a few steps from the WordPress plugin directory and activated through the administrator interface. Then you go to WooCommerce → Settings → Products → Quick View. This simple procedure will add a quick view button to the main page and all category pages.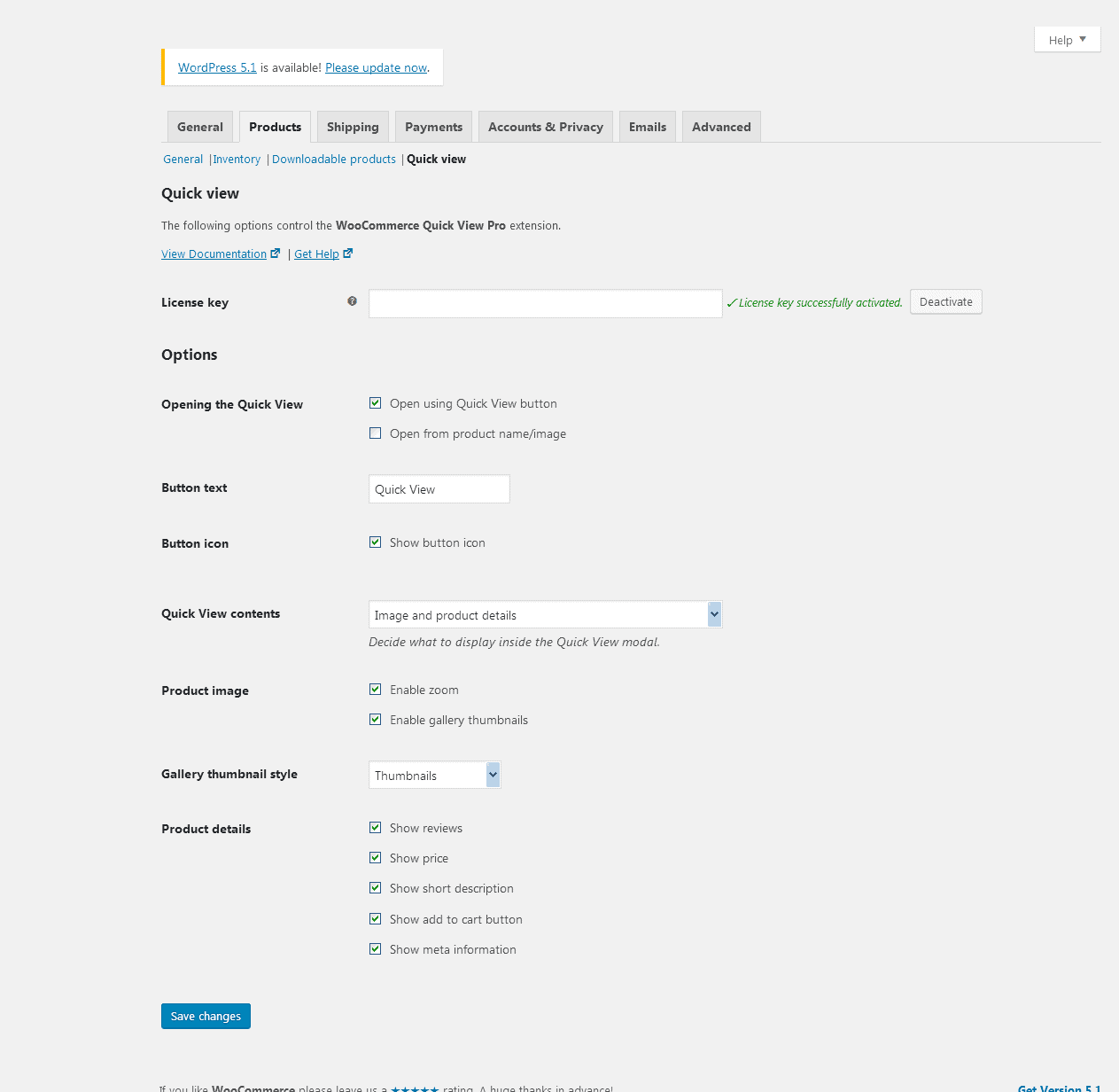 The Quick View content enables you to choose whether you wish to display images, product details or both of them. Your next move is to list the products in a neat and interactive order form. Customers will use it to search the list, sort, filter, and select variations before they make a purchase from the one-page order form. Sorting has various options from the default one, sorting by popularity and average rating to the latest products. There is also the option to sort by price from low to high and vice versa.
Quick View button allows customers to interactively access product details while remaining on the same page. When it comes to buying, WooCommerce Quick View Pro plugin is the ultimate tool that significantly speeds up the purchasing process. Having all information a customer needs at one place – in a quick view lightbox, you act professionally and enable them to learn more about the product, to choose among variations, and place the order without visiting multiple products pages.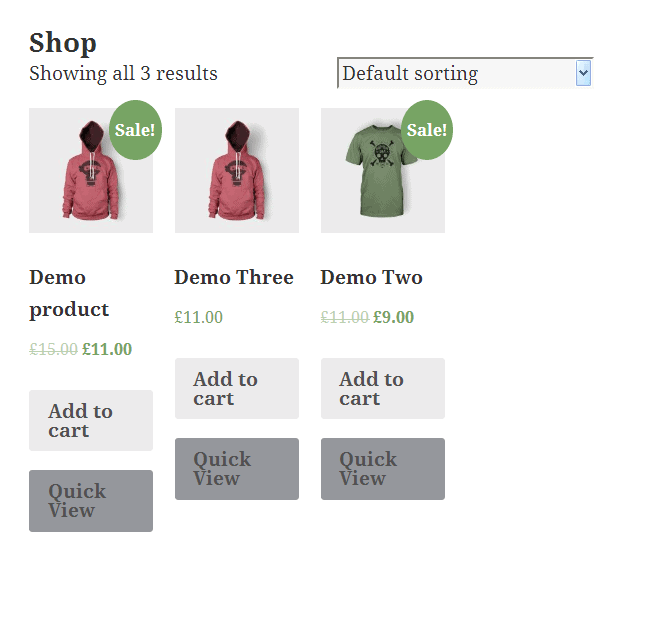 Online stores in several industries prefer WooCommerce Product QuickView Pro. Besides restaurants and food ordering websites, fashion stores and wholesale are among them. A customer doesn't like visiting a separate page for each product, especially if they are going to place a big order. Choosing options and buying are supposed to be quick and easy, and the whole concept of WooCommerce Product Quick View plugin is to fulfill these primary requirements.
It is important to speed up the process for the wholesale customers too since they are familiar with the assortment. Visiting a single product page would be for them a complete waste of time. A great suggestion is to set up the Quick View with product details only. For those who already know how the products look like, images are not necessary. On the contrary, some photography websites mostly need an image gallery and image zoom option. Quick View is not limited to product details and images. Audio and video samples can be added to the product description as well.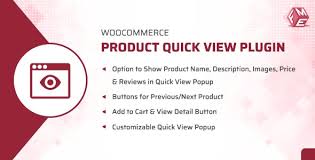 Best way to get better introduced to multiple options and features of WooCommerce Product Quick View plugin is to refer to https://barn2.com/wordpress-products/woocommerce-quick-view-pro and to the official demo. Explore all possibilities on how to design a Quick View to completely suit the purpose of your website. You have full control over advanced customization, and it is not limited on buttons. You can customize links, layouts, and lightbox content.
For example, the Quick View can show up at the moment the customer clicks on the product name or image, but it can be placed alongside the Add to Cart button as well. It is also on you whether you will add a clickable image gallery (in the form of thumbnails) to the product or you prefer to represent it with a single image. Same with the zoom when hovering over the image. Enabling your customers to overview and buy in seconds affects sales and conversion rate directly. They increase and are of crucial importance in growing your business.
Conclusion
The biggest advantage of WooCommerce Quick View Pro plugin is the possibility of third-party integrations which is a unique feature the other available quick view plugins don't support. Quick View can be used alone or together with the WooCommerce Product Table.
In both cases, it fits any mobile device or screen size. As soon as customers add an item to the cart, Quick View window closes automatically and increases the chances of additional buy. That is impossible by purchasing on the single product page. Don't hesitate to create a complete ordering system from scratch since the installation is done in minutes, and the list of benefits starts with profit-friendly.