Right of the bat, let me ask you a question. Do you have problems creating the page you want? You probably want something to edit, and you know it can be done, but you can't figure it out?
Everybody needs an assistant to help them, and luckily there are amazing tools to help you, and you probably think that having an amazing-looking web page requires knowing how to code, but that's not the case.
If you don't know how to code, not a single line, then page drop builders are the best solution for you. Most newbies on the WordPress platform are struggling with customizing their website to their needs, and that's where these game-changers come to save the day.
So, let's hop right into getting to know the top 7 WordPress drag & drop page builders without further ado.
Elementor

We will kick things off with the amazing advance page builder for your site called Elementor. With this little helper, you can instantly change your page from the get-go and see the changes live. The cool part about it is that it is widely known for its high-speed performance, which makes the experience of editing your site even better. It has hundreds of top-notch designs, ready for you to use, and the best part is that it supports mobile-friendly designs, so you won't have to worry that your page won't be effortlessly looking on any device. And you can bring your site to life with amazing animations like 3D tilt, horizontal and vertical scrolling, etc.
What is also a cool fact is that you can edit your upload photos. If you think that the photo can be better, just play around with their tools and bring the picture to life!
You can also add your custom CSS to every widget, page, section, or column, and it is also a friendly tool for all developers. It has over 2 million active installs, and the pricing starts at 49$.
Themify Builder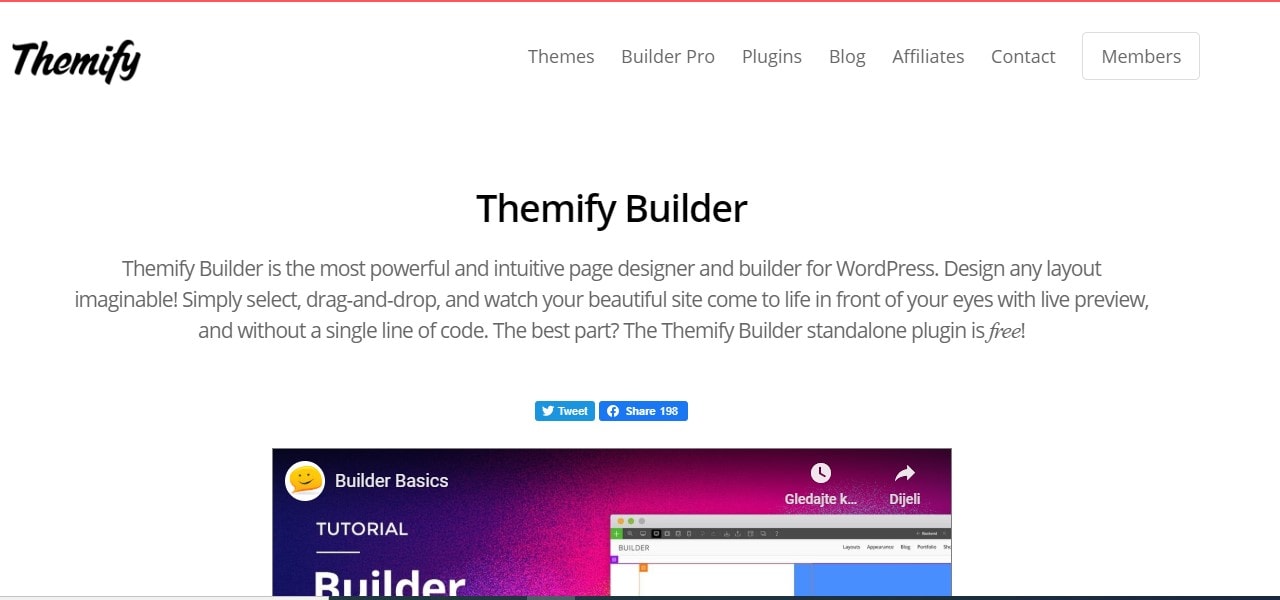 The next handsome devil on our list is Themify Builder. It comes with over 60 prebuilt layouts and animation effects, which means that you can easily build awesome pages without starting from scratch. Just import the layout, replace the text and pictures, and that's it, you are done. You can watch your site come to life with the live preview, which means you can edit your site from the front end interface. If you are a visual person and like to see changes immediately, then Themify is your guy.
With this tool, you can arrange your columns and rows however you want. Every possible combination that you can imagine, you can realize it. The content made in the Builder is 100% SEO friendly and is indexable by search engines; nevertheless, Builder is also translatable, so you can translate into every language you want. It is important to know that this tool is fully extendable by installing add-ons like WooCommerce, SlidePro, and Themify Tiles.
The core plugin is free and gives you a choice of purchasing with add-ons, and that pricing starts from 39$.
Divi Builder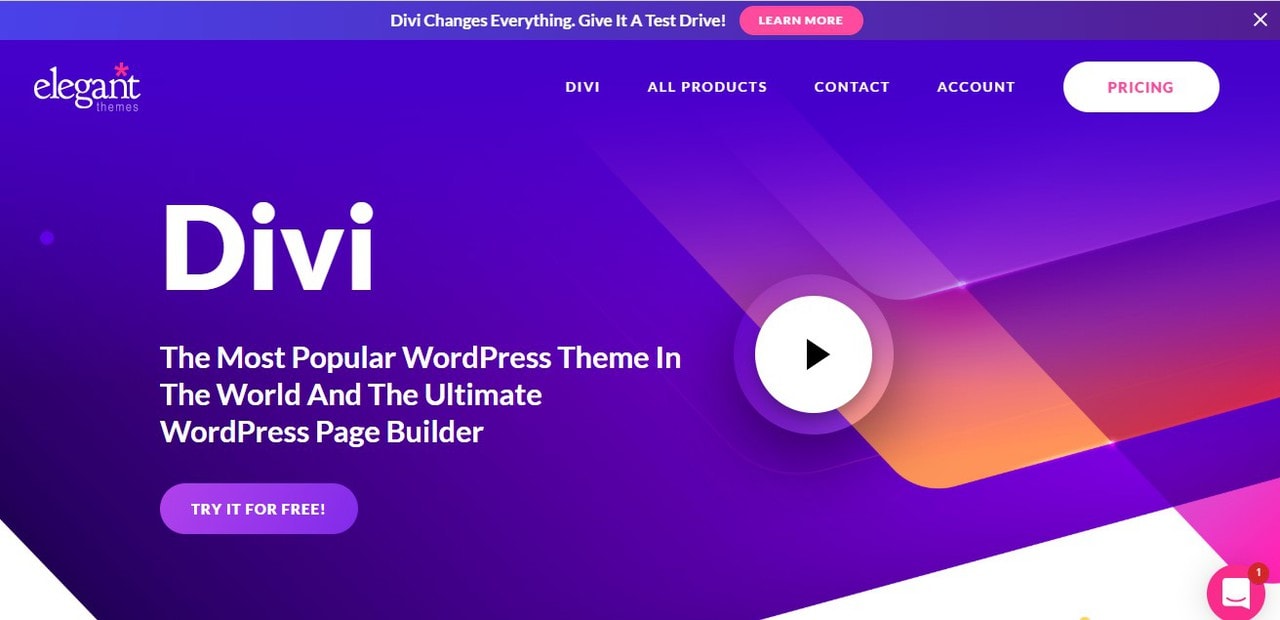 The third sport on our list goes to the powerful Divi Builder. With this tool, you can easily build any type of website design with drag & drop. The mastermind behind this tool is Elegant Themes, a WordPress themes and plugins company. This cool guy lets you have endless possibilities to create the most amazing and advanced layouts, and the best part is that you don't have to know how to code a single line.
Divi comes with many content elements, like calls to action, buttons, audio players, and more. This is just scratching the surface.
If you are a developer, then you will be happy to know that with Divi you can combine your CSS with their visual design control. Just like the previous guy, this one also allows you to have full control of how your page will look like on any other device. And you can build your website from the front end, without having to go back and forth between the admin panel and the website.
It is also good to know that Divi has your back all the time and that you can go browse through your editing history, and do undo/redo, just in case you make a mistake.
SiteOrigin Page Builder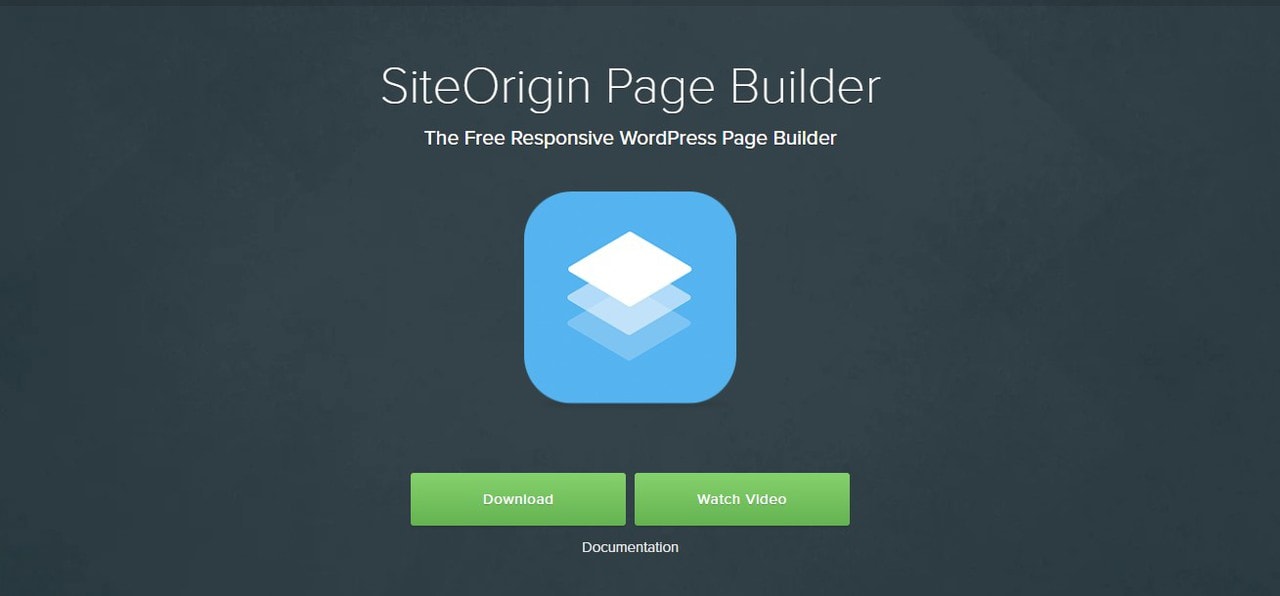 Now it's time to introduce the cool guy everyone knows about, SiteOrigin Page Builder. It has over one million active installs, making him one of the most popular WordPress page builders out there. With this tool, you don't have to worry that your website won't fit every device because it will. It works without a problem with your already existing WordPress widgets and works flawlessly with any WordPress theme as well!
A big plus of this tool is that it has an undo/redo option, which will save you a ton of time. The only weakness is that you can't drag & drop on your live preview. But if that doesn't affect you and love working from the back end, be sure to check it out because it is free.
Visual Composer Website Builder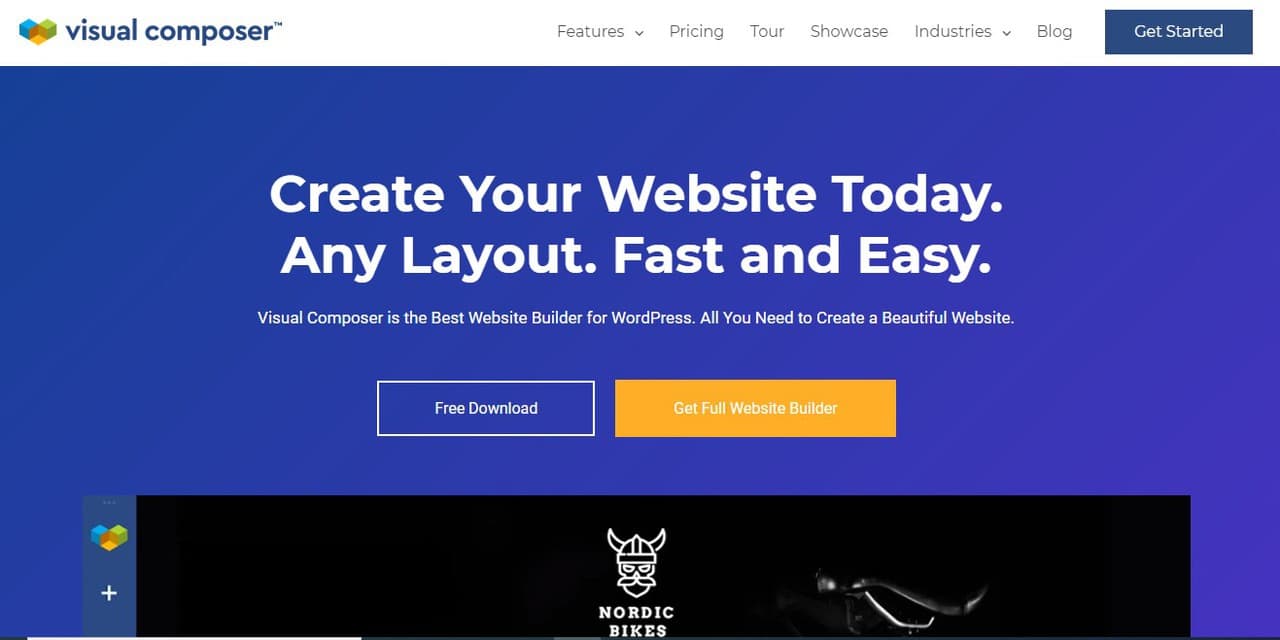 If you are looking for a builder that is easy to use for beginners, Visual Composer is the real deal, even if you are a developer who looks for an easy way to customize. You get full control with this little helper, simple and quick is the new trend these days. The name itself says it's a webpage builder, not a page builder, because you can edit your headers, sidebars, logo, whatever your heart desires.
It provides easy options to style and customizes any element on your page, like, slideshows, gradients, carousels, videos, etc. You can also edit your rows and columns as flexible as you want.
The great part is that it works flawlessly with any WordPress theme, which allows you to switch themes without losing customized pieces that you created. One small thing that will, for sure, come in handy is that it remembers your color choices to use it throughout your whole design.
Thrive Architect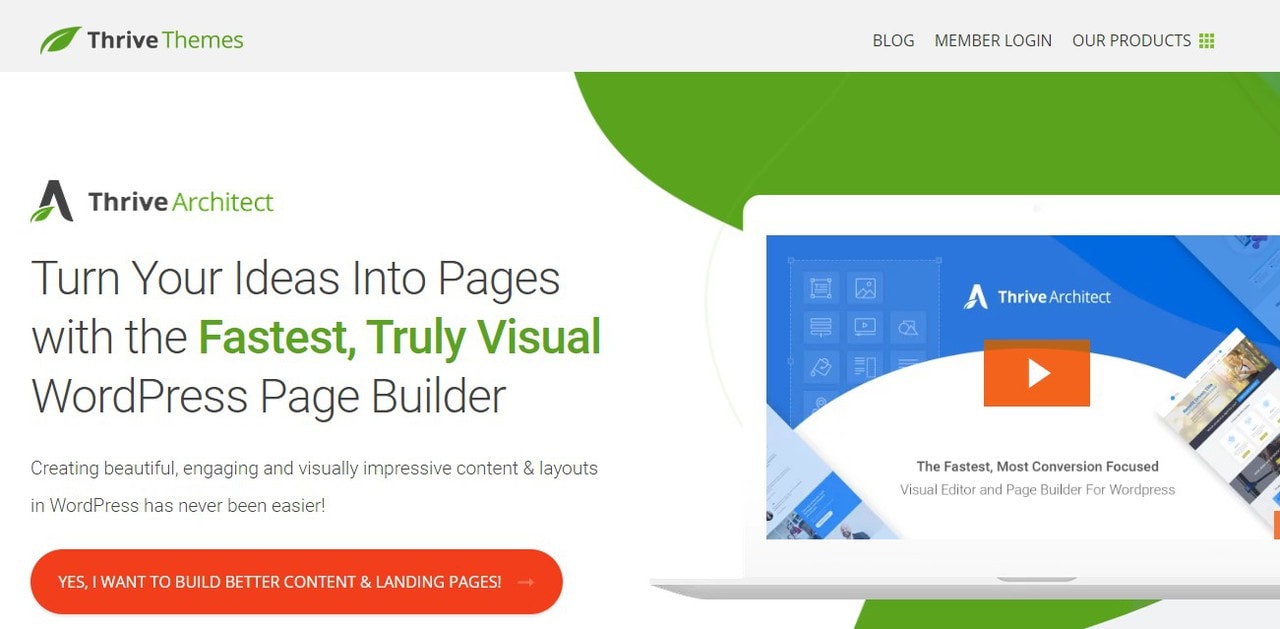 It is time to introduce you to the most popular page drag and drop builder in the blogger's world – Thrive Architect. This is the new, updated, and visibly better Thrive Content Builder.
It is mostly used for their amazing conversion focused elements, like countdown timers, call to action buttons, and lead generation forms. Customer's experience is very close to their hearts, so they provide the easiest way for editing called "click to edit." If you want to change something, it's easy, just click on that particular problem and edit it.
They also have over 200 amazing designed landing page templates, which will help you create the most professional website in no time.
It has almost the same interface as Elementar, which we covered before, but the most visible difference is their styling. One cool thing about this tool is that you can create Page events. If you think this is not important, let me remind you why it is. Creating a pop-up window that will be triggered, depending on the time (how long after loading the page) or their action (intending to exit).
With this amazing little helper, you will have the website that you deserve.
Beaver Builder
Intentionally we saved the best for last- the Beaver Builder. It is the OG in the page builder market.
They take customer experience significant because they offer an onboarding tour to become familiar with their interface and tools. And on top of that, it is really fast, which is always a big plus. Just like the best would do, they offer a live drag and drop so that you can see all the changes on your site immediately, and you can edit any element on your blog by just clicking on it. You will spend just a few minutes creating a landing page with this tool, and no, you don't need any coding experience.
They have a dozen beautiful page templates which are easy to use, just replace the images, text, and you can publish your website in no time!
The free version offers 6 modules, but the premium version gives you access to 30 modules (which can be enabled/disabled as you please). The premium option also offers 56-page templates and the option to save your design as a template and reuse it whenever you want.
Conclusion
Having an amazing website is just the tip of the iceberg to greater success, and everybody needs to invest their time, money, and work into it. These helpers that we listed above will surely help you achieve the goals you set for yourself and simplify creating the vision you want. Creating beautiful landing pages, pop-up windows, every style of columns you want, it's all right there, just reach for it.
Don't be shy, use all the advantages you can get from these tools, and make the website you deserve.