The e-commerce industry is growing at an exceptional pace. More than 81% of people are now shopping online in the US alone. As a consequence of this exponential growth, more traditional brick and mortar businesses are now opting for e-commerce business models. Today, it takes only a few minutes to start your e-commerce store, especially when using the WooCommerce platform. The fact remains that starting your WooCommerce based e-commerce store is just one part of the equation, and managing it incurs a different level of complexity. Moreover, managing an online store during the holiday/sales season requires constant monitoring to overcome traffic surges. To tackle this problem, one needs a better hosting solution that is fast, scalable, reliable, and provides complete peace of mind.
The Cloudways managed hosting platform is the perfect solution that caters to all the needs of the online business, ranging from server management to real-time store security.
Why Choose Cloudways for WooCommerce?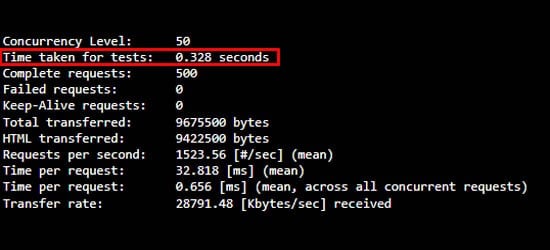 Source: Cloudways Ecommerce Tests
The image above shows the performance of a WooCommerce store hosted on Cloudways managed hosting platform. Do note that during the test, the WooCommerce store was using the pre-installed theme WordPress 2019, and no plugin was installed on it.
This is an example of one WooCommerce store. There are many more online stores that use Cloudways, and they have experienced the difference. With Cloudways, you can easily load a website in under three seconds. According to website usability experts, people tend to leave a website or an e-commerce store if it takes more than three seconds to load. However, not all hosting solutions are fast, and that's a problem that most e-commerce store owners tend to face daily.
Slow e-commerce hosting is one problem that Cloudways manages to address/solve for all e-commerce store owners. Check out the social proof of why many store owners love Cloudways.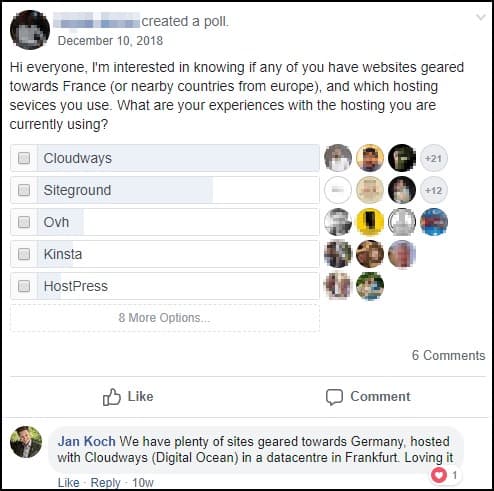 Source: WordPress Hosting group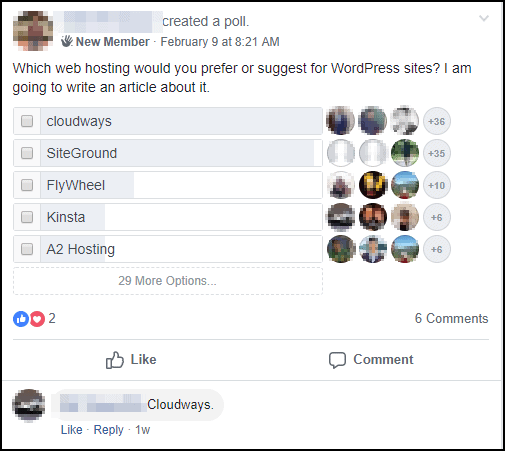 Source: WordPress Hosting
Cloudways vs. Other Server Hosting Control Panels
The best advantage of using the Cloudways hosting platform is that you can host as many websites as you want. Cloudways is the only 'managed' cloud hosting platform available in the market. Unlike other server management software that you will have to install separately, Cloudways offers you the option to launch a server on any of the five top tier  Infrastructure as a Service (IaaS) providers.
Just check out how much amount you will be saving with Cloudways as compared to other server management platforms. A regular hosting control panel costs around $50/month minimum. With Cloudways, you get hosting control panel and the cloud server for as low as $10/month only.
Similarly, when you have to add more functions to your control panel, other server management platforms charge over $200/month. On the other hand, with Cloudways, you get every additional feature for FREE that we will be discussing below.
Let's learn more about these features.
1-Click Server Sizes
Cloudways allows you to launch a server with just one click. Whether you want to launch WooCommerce, Magento, or any other e-commerce platform, all can be launched with a click of your mouse button.
59 Server Locations
One of the major advantages of using Cloudways is that you can launch servers from 59 different locations. No other e-commerce hosting platform/control panel offers this much flexibility.
If your target market is India, you can launch a server from Bangalore. If your target market is Australia, you can launch a server from Sydney.
Superior Security
The biggest concern for WooCommerce store owners is the lack of security. With Cloudways managed e-commerce hosting solution,  you will get everything you need to keep your store secure, including Cloudways firewall, IP Whitelisting, 2FA security, application isolation, and many more security features.
Awesome Speed!
Nothing can beat Cloudways when it comes to speed. People have even loaded their websites in 110ms. That is incredible. Cloudways is built on a multitier hosting stack with three server-level caches, including Redis, Varnish, and Memcached. These caches boost the performance of any e-commerce platform you host on the Cloudways Platform.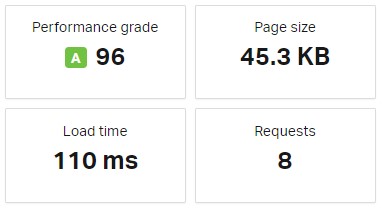 Customer Support
Need support at night? Site not working? Need a backup? Cloudways customer support team is always there to help you. With Cloudways, you can even get premium support for $500 (this is an additional addon) that enables you to solve your application-level issues. Even if a plugin is creating hurdles for your e-commerce store, Cloudways' support team is just a click away!
Free SSL Certificate
What makes a website secure? An SSL certificate.  The SSL certificates cost around $1 to $10, depending on their level of complexity. With  Cloudways, you get free SSL certificates by Let's Encrypt.
CloudwaysCDN
One of the best features that Cloudways offers is CloudwaysCDN. A Content Delivery Network (CDN) helps you improve site performance, reduces the number of DDoS attacks, and increases usability. This feature is available for as low as $1 (for 25GB per application). No matter how many online visitors you get, they all will experience a faster speed of your website. Read more about CloudwaysCDN.
Live Chat Support
Cloudways offers 24/7 chat support for its customers. Instead of waiting for your ticket to get resolved, you can get help from the support engineers who are available round-the-clock to resolve all your server-related complaints. This means no more fretting about the lack of support or response time. Simply open the Live Chat window and start chatting with our support engineer to get your issues resolved.
What are hosting options available with Cloudways?
Cloudways provides website hosting on five IaaS cloud providers, including DigitalOcean, Google Cloud, AWS, Vultr, and Linode. You can launch a 1GB server for as low as $10 or a  384GB (currently supported on AWS only) for ~$3,600, depending on the type of business you run.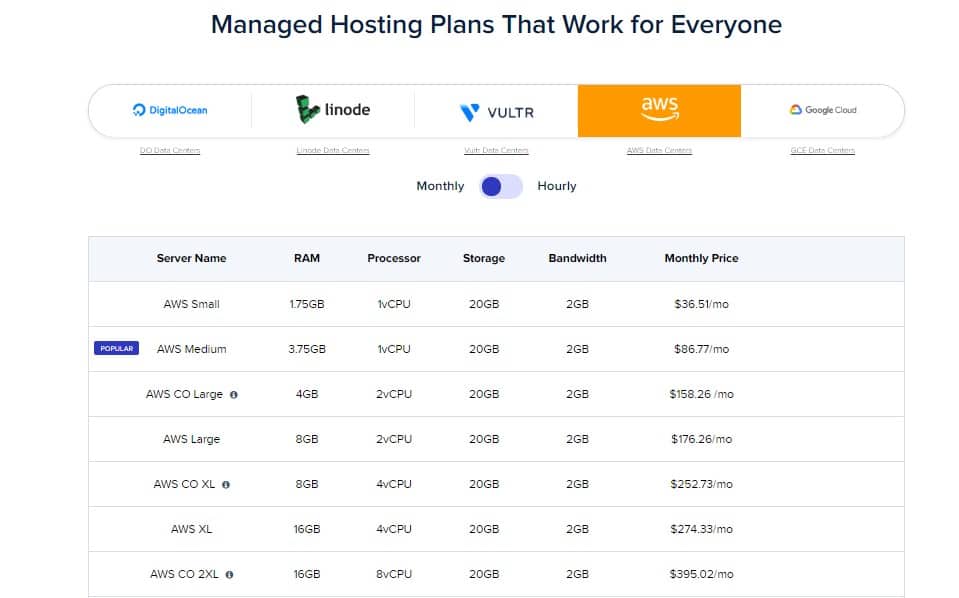 Moreover, Cloudways allows you to scale your server up. To scale down your server, you must first clone your server. Check out the complete process of how to easily scale your server to manage resources effectively and reduce server costs.
Launching Your First Server on Cloudways
Create an account on Cloudways.
Select the server of your choice. For this review, I am using the WooCommerce platform.
Select an IaaS provider of your choice.
I have chosen AWS for this review. It offers both small and large servers.
Select a location that is nearest to your target audience.
It is time to launch your server. Hit 'Launch Now' to get started.
Conclusion
As mentioned earlier, the e-commerce industry is growing at a rapid pace. If you want to keep pace with it, it is time to switch to a reliable online store hosting provider that can take care of all your hosting needs. Since Cloudways offers the best-in-class managed hosting service, it is a no-brainer to choose it as your managed hosting platform.
The reason I have emphasized on using Cloudways managed hosting for e-commerce is because of the leverage it offers to e-commerce store owners. In 2020, it will not be about the management of e-commerce stores, but how much you can scale your business. Therefore, it will be a wise decision to choose a hosting platform that gives you that freedom.