This article informs you about the Best Budget Tablet you can buy in 2018 which will give you best value for your money in terms of performance.
Choosing the best tablet suited perfectly to your need is quite tough. You have to take multiple factors into consideration like budget, portability, specifications and battery. The following list of best budget tablet 2018 will help you find the best tablet which ticks all the boxes.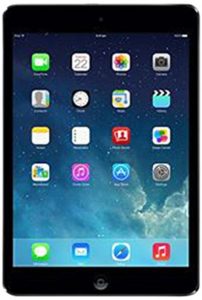 iPad Pro 10.5 inch:  Priced at just 632 GBP, iPad pro is one of the best tablets out in the market. The device boasts of 64-bit architecture Embedded M10 co-processor along with A10X Fusion chip. This is the fastest ever mobile processor available in for the iOS device. Enriched with True Tone display the device has 2224 x 1668 screen resolution. Rear facing 12 MP camera,7 MP Face time HD camera and 4K HD video will be a delight for those you like to take photos and videos on their tablets. The device has 256 GB storage and a decent battery life of 10 hours. This is a great buy with respect to the price.
Samsung Galaxy Tab S2:  This device comes runs Android 5.0 under the 9.7-inch 2048 x 1536-pixel display made with Touch Wiz skin. It has very impressive specifications. The dual 1.9GHz + 1.3GHz quad-core CPU powered with 3GB of RAM makes sure multitasking is no big deal the battery can power the device for more than 10 hours. Users who need a lot of space have nothing to worry about as this device comes with the 32GB of internal storage which can be expanded up to extra 128GB by using a microSD slot. Priced at almost 496 GBP, the device comes with a decent rear-facing eight-megapixel camera which takes good enough photos. Lastly, the design is very pleasing to the eye as it combines plastic and metal running around the edges that gives is a semi-premium look and feel.
Amazon Fire HD 8: This tablet is very impressive as it comes with 1280 x 800-pixel HD display. The 1.3GHz quad-core processor that pairs with 1.5GB of RAM makes sure finding movies and TV shows which are available on Amazon Prime and Netflix are a matter of seconds. The 8 inch display is "sized just right" for people who find the 9.7 inch display too big to hold. The build of the Amazon Fire is very premium for its price. The device comes with an inbuilt Alexa personal assistant which can also make calls. Although rear 2-megapixel camera and VGA front-facing camera are not state of the art, priced at just 62 GBP, Amazon Fire HD 8 is a very budget friendly buy for most.
HP X360: This device from HP is very unique. Powered by 2.5GHz 7th generation Intel Core i5-7200U processor with 8GB of DDR3 memory, this tablet is much more. This is a laptop/tablet combo featuring four distinct modes that offers 2-in-1 convenience. If also offers 1TB SATA HDD for storing your data. Not only specifications, the tablet amazes us with attractive 15.6" HD IPS WLED-Backlit edge-to-edge glass touch screen display also. Priced at almost 480 GBP this device is known for its versatility. Apart from traditional use as a tablet it can be used as laptop by attaching a keyboard which makes this a must buy.
ASUS ZenPad 10.1:   For the 123 GBP price tag this tablet offers premium specifications like a 10.1-inch HD IPS screen. It measures .4 x 9.9 x 6.8 inches, weighs 1.1 pounds and has 16GB of storage. A quad-core 64-bit processor powered by 2GB of RAM ensures that the tablet is quite snappy. If you love to take photos with your tab, five-megapixel back camera and a two-megapixel front camera for selfies are quite impressive. This tablet has got very positive feedback from the users.  For a budget tablet, this is a great option.
These are some of the best budget tablet 2018 that you can opt for. All of them provide best value for your money with decent price and high end specifications.