Do you want to know which is the best seo plugin for WordPress to rank your blog higher in search engines then this post is surely very useful for you. There are so many free and paid plugins already available on the net which are using by various bloggers but here i am going to discuss names of those which are recommending by famous internet marketing experts.
You will feel wonder after knowing that seo in every aspect of your WP blog can be done easily by here suggested tools and not only the basic but advanced search engine optimization can also be done by using them.
Top 5 Best seo plugin for WordPress
1 – All in one seo pack –
It is the most simplest among all plugins and very easy to use for doing basic optimization like adding meta tags, managing indexing of category, tags, adding canonical URL's etc. This plugin has the facility to add xml sitemap also so if you are using all in one in your blog then don't worry about sitemap because you can create it by 1 click and manage it easily.
You will surprise after knowing that i am also using all in one on my blog – mywptips.com and have written very awesome post including guide of all in one set up perfectly.
2 – WordPress seo by Yoast –
It is also very nice and best alternative of all in one pack and it is recommended by top bloggers also because it is highly effective for managing very important functions like:-
Managing 301 redirects
Add meta tags for your home page and inner posts also.
Fully control over the indexing of pages, posts, tags, categories and attachments also.
You can download yoast for free from here. Is is one of Best WordPress SEO Plugin till now.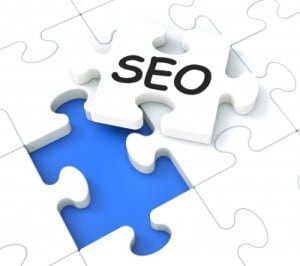 image courtesy of Stuart Miles at FreeDigitalPhotos.net
3 – Easy wp SEO Plugin –
It is among from the best plugins made for achieving perfect on page score according to the exact guidelines of the search engines. When i was new blogger and did not know about the on page score then i used this and found very effective also because after just posting my blog post it was shoot up to top ranking and some times directly on 1st page also.
You can find Easy wp here.
This easy wp covers approximately 23 on page factors which are really essential if you want to defeat your competitor's sites by doing less work then and i found it is so affordable to buy and use also.
Best WordPress plugin for SEO
4 – SEOPressor –
It is also good among all top 5 plugins which described here and also effective for getting complete on page optimization work done easily. It has nearby all the features like easy wp but it is some more costlier then it. Find it here.
5 – WP Minify –
It is very wonderful tool to giving good speed of your site. We all know the value of web page speed or loading time of our website in ranking our site higher in search engines and faster speed helps us for better conversion of our visitors.
I know most of the people use w3 total cache and wp super cache but some time i feel WP minify has given me the thing which we need for my blog.
I am using WP Minify on my this blog – mywptips.com and enjoying the wonderful speed also you can check it using any tool.
I have written this post about best seo plugin for WordPress after great research and based on personal experience also. If you have more suggestions then feel free to post in comments below.