Owning a website for your business or as a personality is a great way to gain exposure and more potential clients worldwide. However, you're also facing a ton of competition, which is why it's important to ensure that you have the edge compared to anyone else. You can do this with the right website design, which won't only entice people to stay on your website, but also help with your SEO!
As website design trends continue to change, it's best to stay updated with what's new and what you can do to continue improving your site. But what should you watch out for? Read on as I show you the seven website design trends to watch out for this 2019!
Seven Website Design Trends to Watch out For This 2019
So, what exactly are the website design trends you need to watch out for and follow this year? Check out these seven interesting ones!
3D Illustrations and Bold Typographies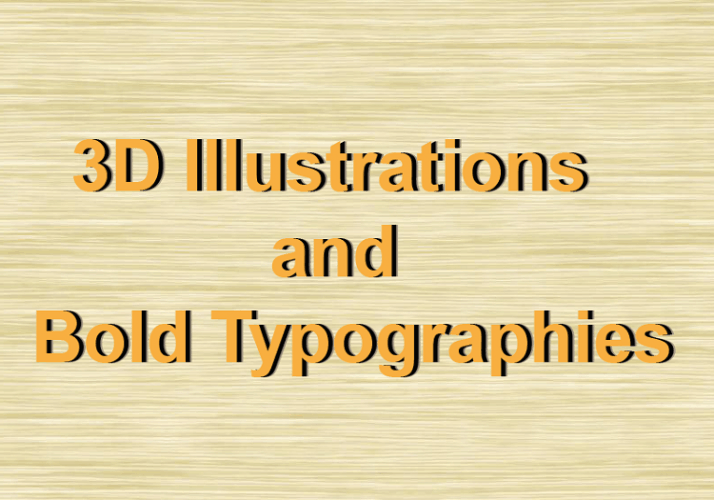 Yes, 3D illustrations will be one of the highest trends that a lot of people are going to love! The future will be minimalistic, but that didn't mean it would be flat. With brands throwing out 3D illustrations (and being successful with it!), it's become such a trend that website designers are now practicing it!
And no, it isn't just the usual old-fashioned 3D. This time, it's well done with more depth and realism, providing a glimpse of the future. After all, who wouldn't want to see physical and digital realms meet? It's interesting, attractive, and a wow factor for a lot of viewers, showing value in a website.
From Playful to Professional and Outlined
Before, we saw a lot of the top brands and companies with more playful logos and eccentric identities. But today, they have now become more professional, with better outlining and evolved, growing up to show that they mean business. A lot of brands are now turning to look more mature companies to work with.
Besides this, design-driven brands are now huge fans of typography, looking into outlined fonts and the like. Lighter letterforms are now more visibly appealing and hold attention, which is what many brands focus on and follow today. There's the traditional feel to outlined text, but the different and more revolutionary look to it. Because of that, brands using this still look trustworthy while looking forward.
We're Going Adventurous AND Vintage!
Sure, logos have become more professional and neutral, but when it comes to the entire website design, adventurous and vintage is the way to go. A lot of websites that take on the adventurous yet vintage design look refreshing and match the professional logos, but with more quirkiness to it which makes it enticing.
Plus, these themed layouts would really make it work for a lot of content, adding flexibility to the template you want to convey. The refreshing look to the traditional website design now looks better with the mix of bold yet classy elements.
Inclusive Designs
A lot of companies have now become inclusive to people o all sizes and conditions. However, they go the next level with their inclusive website designs, making it accessible and easy to navigate for everyone while looking amazing.
Because websites begin to accommodate many types of people, they become more popular not just because of its layout but because it gives more buzz and popularity, with more shares. From colors that help others see text and images better down to audio settings for those with impaired hearing, there are many ways to make designs inclusive and it's definitely become a good design trend to follow.
Design and Code, Together With CSS Grids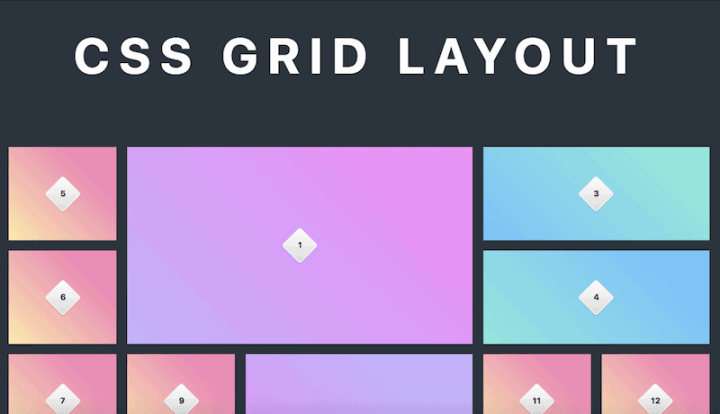 There are so many debates on whether or not designers need to learn how to code or not. While this debate is still ongoing, many designers have decided to learn how to code, which gives them even more possibilities as to how they can design websites! With new design tools, designers are able to provide smooth design AND work on the functionality of the website!
Furthermore, CSS grids are now back, allowing you to place things in areas where you want it, either horizontally or vertically. With no one using it (yet!), it's time to take on this trend before your competitors do.
Mobile-First Animations and More Motion
We now all know how many people now begin to use their mobile phones to surf the web. Because of this, designers now begin to look into mobile-first animations which make the entire website design on mobiles look better. It's time to turn mobile-friendly but still have the amazing animations and layouts the desktop web designs have.
Furthermore, designers now add more motion and interactive elements. While this isn't a new trend, this is still a trend that won't go anywhere, as it adds visual flair!
More Amazing Writing and Content
And of course, one of the most amazing elements of any website design is its content. While visuals are always focused on, the best trend that continues to grow is how we evolve in the way we write.
After all, if you want people to love your brand and what you have to offer, it isn't just about the visuals. It's also about the heart and what you put into it. So it's time to make words matter and write beautifully to communicate with your clients!
Wrapping It Up
As website design trends continue to change every few months or years, it is important to make sure you know what's happening and the improvements you can make for everyone to love. With the proper knowledge of trends, you'll be a step higher than your competition and continue to garner views and positive conversion rates.
I hope that this article on the seven website design trends to watch out for in 2019 helped you out! So don't wait any longer and look into any of these trends to follow now.
If you have any questions or want to share your tips and experiences on designing websites, then do comment below. Your thoughts are much appreciated!