Nykaa.com is among from the leading online beauty shops and in this Nykaa review here you can read how it the best online store of beauty products and why it is growing regularly and what are the main reasons why their popularity is increasing day by day among Indian buyers.
Hey friends too be frankly speaking there are hundreds of top online shopping sites in India working very well and related to the products of beauty and makeup also but as we already know that there is good trend of niche websites which deals with the product of one category only, because no one buyer want to mislead by product suggestion from any other category when they are going to buy product from specific category.
Therefore if you are looking for beauty related stuff then you will choose the online store which deals in the particular thing only. Now if we talk about the beauty industry then Nykaa.com is the online shopping site which has products of more than 350 brands which is extremely interesting for selection of this online store and one thing which i also like that they are not limited to only female related stuff only, because i am man and also use many of the things already available on the Nykaa.com to buy at very discounted price also so i would like to go to this shopping websites for purchasing the stuff.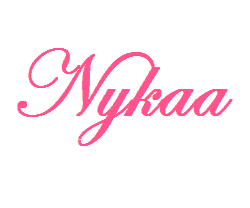 Nykaa Review
Brand name – Good growing graph
Product quality –  All are belong to the branded companies which are already known in the industry.
Pricing – All the stuff is available on good price and many offers also available for buying on discounted cost.
Variety of Products – Really amazing
This store is not only limited to the described things but you can find so many gift items also which you can use for wishing your friend or family and there is good news for moms also because you can find so many babies related stuff which will be good for health and happiness of your little baby also. I hope here shared nykaa review will be interesting for the readers of this post. You can check the so many products with free samples in India from so many other sites here.